The main ingredient of a strong and persuasive social strategy seems to be the usual: quality content. The challenge is to find the right format to deliver it.
---
In 2015 video content dominated the social media landscape, thanks to the launch of live streaming tools such as Periscope and Facebook's Livestream. Many industry leaders believe that video will become one of the most powerful communication medium in 2016.
Personalization will also be key. In a world where privacy is becoming one of the biggest concerns for online consumers, marketers' biggest challenge is to track consumers' behavior and preferences, without being too intrusive, in order to deliver personalized messages. Social media platforms provide fertile ground for collecting this data and targeted social media advertising will become the tool to reach your audiences.
Influencer marketing and user-generated content will also be two successful ways to drive engagement and be more impactful on social media.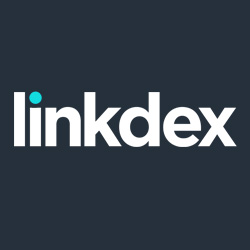 Here's the full list of social media experts who contributed to this post:
Ekaterina Walter, Marketing Innovator & Bestselling Author
Mel Carson, Digital Marketing Consultant & Strategist
Bas van den Beld,  & Social Expert, Trainer & Speaker, State of Digital
Geoffrey Colon, Group Product Marketing Manager, Emerging Media, Microsoft
Miranda Miller, Founder and Chief Content Strategist, MEDIAau.com
Kelsey Jones, Executive Editor, Search Engine Journal
Kevan Lee, Content Crafter, Buffer
Dennis Yu, Chief Technology Officer, BlitzMetrics
Tania Yuki, Founder and CEO, Shareablee
Kelly Wrather, Sr Manager, Content, Kenshoo
Andrew Smith, Founder and Managing Director, Escherman
Tessa Wegert, Communications Director, Enlighten
Sean Murricane, Senior Social Media Manager, Twentysix
Stephanie Lichtenstein, President, Micro Media Marketing
Travis Bernard, Social Media & Audience Development, TechCrunch
Samuel Scott, Director of Marketing & Communications, Logz.io
Ross Simmonds, Strategist & Entrepreneur
Christina Adams, Owner & Strategist, Antenna
Kurt Uhlir, CEO & Co-founder, Sideqik
Haroon Ahmad, Director of Public Relations, JotForm
Stephen Boidock, Director of Social Media, Drumroll
Jessica Riches, Founder, LMW Labs
Christopher Martin, Digital Marketing Strategist, FlexMR
Sarah Hardwick, CEO, Zenzi Communications
Rebeca Perren, Ph.D. Assistant Professor – Social Media Marketing, Cal State University San Marcos
Neta Yoffe, PR & Communications Director, Digimind
Amir Zonozi, Chief Strategy Officer, Zoomph
Nicole Bandklayder, Founder, NB Talent Services
Darryl Villacorta, Social Media Manager, Sprout Social
Dave Surgan, Director, Social Media, R/GA
Chris Bowler, GVP and Head of Social Media, Razorfish
Carmen Sutter, Product Manager for Adobe Social
Brandon Heagle, CEO, Flying Point Digital
Jenn Deering Davis, Editor-in-Chief of Union Metrics
Justin Garrity, President, Postano
Russell Zack, SVP, Products and Solutions, HelloWorld
Chris Graham, VP of Product and Advertising, HYFN
Matthew Scott, SVP of Business Development & Strategy, Crowdtap
Tim Ahlenius, Director of Experience Marketing, Americaneagle.com
Joseph Anthony, Founder and CEO, HERO Group
---
Ekaterina Walter, Marketing Innovator & Bestselling Author
To earn the trust and loyalty of the educated, socially-savvy, global, connected consumer it isn't enough to distract them with short-term dazzle campaigns any more. To spark customer advocacy long-term, companies need to show that they care, by repeatedly enabling and managing meaningful experiences at every touchpoint.
In the consumer-empowered world relationship capital is the only business metric that stands the test of time. Relationships drive bottom-line.
To build trust, brands need access to a complete view of their customer, on any channel (online and offline), by any department, in any geography, across any product line. So that no matter where the customer comes from, who (s)he reaches out to, and what the issue is, the company can provide the best experience possible.
Unfortunately, this won't happen overnight. It'll take some companies years to accomplish this level of customer-centricity, but we are already seeing a shift in that direction by some of the most digitally-savvy brands.
---
Mel Carson, Digital Marketing Consultant & Strategist
I'm convinced the brands will start capitalizing on people power – namely many will finally understand that personal branding and employee advocacy needs to be encouraged within their companies to have a positive effect externally on their reputation and amplification efforts.
Influencer marketing is all the rage right now, and quite rightly so, but companies who don't build influencers within their own company are missing a massive trick to help their message be more discoverable, shareable and memorable.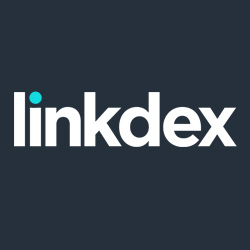 ---
Bas van den Beld, Search & Social Expert, Trainer & Speaker,
State of Digital
Social media used to be simple: connect with people on social channels and you are done. Not
 anymore.
Social media is evolving – especially the bigger platforms. With an increasing amount of content being pushed toward those platforms it will be more difficult for brands and businesses to get attention on the platforms.
This means there has to be a different approach. Advertising on social platforms, especially Facebook and Twitter, will become more important. Next to that brands will need to make sure they understand how their audience behaves on the social platforms and what it is they want to hear. Based on that they can create content that actually fits the audience, which will get more traction.
One thing is sure: social media the way it was, no longer is.
---
Geoffrey Colon, Group Product Marketing Manager, Emerging Media,
Microsoft
Three trends to watch:
1. Video Will Make Up A Majority of Social Networks
By 2017, 85 percent of the Internet will be video. This changes how we produce, amplify and distribute content.
While most video is unleashed and then measured in terms of reach, impressions and views, the new metric is how much of that video was viewed? Did you invert your call to action in the first three seconds instead of the outro and what ultimate storytelling and story making (response from the targeted individuals) do you allow the customer to participate in within our remix economy?
Remember, everyone is media now armed with apps and a mobile phone. Even B2B brands, slow to adopt these practices, can gain headway more here than using tired and traditional methods. Ultimately, video that used to be uploaded to YouTube will need to be uploaded to every portal as media continues to fragment.
2. Social is Part of the Entire Marketing Funnel
It always has been but most management has perceived it strictly for awareness. However, it also is in the lower parts of the funnel and can help with interest, decision, and action.
This means marketers must be more holistic and use social, search, email, non-digital, events, and thought leadership interchangeably to reach and stay dialed in with customers in an ongoing customer relationship model. There are no linear paths to transaction or decision anymore.
Our minds operate much like the digital web infrastructure where we don't go from step 1 to step 4 but may make thousands of connections over a long period of time until we make a determination. The best social marketers and digital marketers understand this and will use human behavior more than solely analytics in their planning.
3. Moods
Spotify has used it to help people discover music. Ultimately brands will begin using it across social to attract customers based on their perceived mood in the marketplace. This is the beginning of a huge future trend to watch that will take place first within social media.
---
Miranda Miller, Founder and Chief Content Strategist, MEDIAau.com
Visual and video content are going to be key to successful social content strategies in 2016.
Understanding the ways people learn – the way they take in and retain information – is tremendously important in online marketing. Social has become incredibly noisy and it's really not enough to just show up anymore.
The organic reach on Facebook is practically nothing, but even if you're paying for ads and boosted posts to promote your content, they won't do well (thanks to the ad ranking algorithm) if the promoted content isn't engaging. Worse yet, you'll pay more for whatever impressions and clicks your crappy content earns.
Charts, minigraphics, photos, illustrations and other types of visuals give you a chance to trigger an emotional reaction. You can inject humor, or highlight important points – images are incredibly versatile and they're most useful not in place of text, but when used to complement tight, compelling copy.
Video has already exploded – it seems like everyone and their brother wants to become a YouTube star. The proliferation of smartphones with decent cameras has reduced barriers for entry into video production. What we'll see in 2016 is the same shift back to quality over quantity that we've seen in written content over the last 3 years or so.
Once upon a time, it was enough just to produce a ton of articles, blog posts, etc., and to slap them up around the web wherever you could. You just had to produce content and, if you were clever with your keywords and links, it would rank.
But as more publishers produced content, it became hypercompetitive. We'll see this in video this year – consumers will expect and demand higher quality from brands and even small businesses using video for ads and social media marketing.
If you're appearing in their Facebook feed in autoplay video ads, you had better bring your "A" game with an engaging, well-produced video. Lighting, sound, and video quality will all become more important as audience standards rise. Mobile users won't stand for bad picture, slow loading, or data-destroying content experiences.
---
Kelsey Jones, Executive Editor, Search Engine Journal
I think paid social is pretty much a must-do at this point, especially for Facebook. You won't get much visibility otherwise.
I think experimenting with what paid social campaigns work best for your specific products and services will make all the difference. If you haven't considered Instagram and Pinterest in your paid campaigns, and you do B2C or ecommerce, I would strongly suggest checking it out.
Another thing that I believe will continue to grow is live streaming. Platforms like Blab or Periscope are going to continue to flourish and single-owned businesses or professionals that are looking to set themselves up as thought leaders in their industry can utilize these platforms as early adopters before everyone else jumps on the train.
Finally, experiment with native video. SEJ did a study that found that native video in Facebook gets more views and engagement than simply posting a YouTube link. I would experiment with Facebook video, as well as other video capabilities on Instagram, Snapchat, and Twitter (Vine) to see if something sticks for your brand.
---
Kevan Lee, Content Crafter, Buffer
Interesting to think about: What's the next iteration of visual content?
We've seen photos to GIFs to videos to Vines to livecasts. Will there be something new in 2016? I've not seen it yet, though I'm keen to fully explore any new visual technology that comes out in the new year.
You never know what might take off – though chances are it might very well be something visual!
---
Dennis Yu, Chief Technology Officer, BlitzMetrics
We all say "social media marketing", but the field has expanded into many tangential functions. For 2016, the pros are looking at Learning Management Systems and Media Mix Modeling.
But what's that got to do with social media?
Social media practitioners like you and me are now increasingly accountable for our results. We're going down-funnel from audience and engagement into leads, sales, and conversions of various types.
That means we are overlapping with other channels to claim credit, whether last click, fractional, or inferred. And we must have enough content for our major customer types to be personalized enough, plus be authoritative enough to drive conversions along a sophisticated funnel.
Advanced Social Analytics – Media Mix Modeling
Analytics usually scares social media folks, but the smart ones have embraced Facebook's direction in holdback audiences and tying to POS data (like via Datalogix). The indirect/inferred approach means we can't track a particular user's journey from social touch to conversion, but we can measure the increase over randomized buckets – email lists split into test/control and geographies randomized.
I predict that fractional attribution methods will start to die in 2016, since sharing percentage credit for a conversion is an expensive shell game.
Advanced Content Marketing – Learning Management Systems
If you've bought into content marketing and marketing automation, the next stop is a LMS. After all, your content must be authoritative to stand out from the noise – so you need a certification, quiz, and structured method of delivery.
Email auto-responders are not enough. Go from mere delivery into interactivity, levels, badges, and what "gamification" has tried to deliver for years, but now has made possible with social marketers that have structured their content into true educational sequences.
Look at LearnDash, Coursera, Exceed, and a host of others. I've spend this year exploring the different varieties and they're now robust enough for us social media folks to play with.
---
Tania Yuki, Founder and CEO, Shareablee
The three biggest social trends that brand marketers need to focus on in 2016 are live video, cross-platform measurement and consistency, and data-driven creative strategies.
Video has been a key driver of social success in 2015, growing 115 percent compared to 2014, and showing no signs of slowing down. Live video is now a major focus of social networks, with Facebook recently rolling out its live video feature to users, competing with Twitter's Periscope, Meerkat, and Snapchat.
Cross-platform measurement and consistency are also crucial to brands' social strategies in 2016. By understanding their cross-platform social activity, brands can unpack audience behaviors on social, including psychographics, demographics, core values, and the path to purchase.
Finally, brands must implement a data-driven creative strategy in 2016. More creative teams are looking at how they can combine deep audience insights gleaned from social, with an understanding of what content is activating and exciting specific audiences, to deliver the right message and results.
---
Kelly Wrather, Senior Manager, Content, Kenshoo
Social media is becoming more driven by striking visuals and compelling multimedia, and most of this is happening on the go and in the moment. There is no better example of this than with video live streaming services like Periscope, Blab. Snapchat, and more.
Video will be the medium to watch – whether it's branded content or ad formats – and social is the channel to create and share these moments. The immersive canvas video offers makes for a sensory experience for consumers, all in a socially engaging environment.
---
Andrew Smith, Founder and Managing Director, Escherman
For social media in 2016, there are a number of things to keep an eye out for.
What will happen to Twitter? This will be a make or break year for the platform. Will Google finally accept that social media isn't its natural forte and just decide to acquire Twitter?
The dominance of mobile in social will clearly continue. The smartphone society is here to stay. Given that the vast majority of social media activity now happens on a phone in an app, getting content into user feeds and "stopping the swipe" becomes a paramount necessity.
As the volume of content continues to rise, the ability to cut through the noise becomes ever more difficult. There seems little doubt that brands will have to pay ever more attention to upping the quality of their content, as well as using data to inform the timing, distribution and amplification of said content.
Finally, in spite of the extra effort and workload involved, social media may well be a benefIciary of the continued issues surrounding the efficacy of digital display advertising.
---
Tessa Wegert, Communications Director, Enlighten
There are a few social marketing trends to watch as we move into 2016, and foremost among them is influencer marketing. This tactic has proven to be incredibly effective at engaging millennials and jaded consumers. It's the new celebrity endorsement, but it isn't without its risks.
Brands that can partner with a social influencer in an authentic way, either by sponsoring a YouTube channel or enlisting an influencer to integrate a product into their feed, stand to gain access to a significant audience of loyal viewers. Studies have shown it can increase conversions by a factor of 10.
If the message comes off as forced or contrived, though, the backlash can be brutal. The key is to be willing to cede control and let the influencer shape the message. Don't force a connection that isn't there.
On the visual marketing front, we can't overlook the explosive popularity of unboxing videos. This trend has really grown during the 2015 holiday season, in part because unboxing videos are so easy to produce and thus accessible to businesses of all kinds.
With YouTube searches for the term "unboxing" now in the tens of millions, these low-tech videos offer an opportunity to get your product in front of scores of cross-channel viewers. They're the ideal way to introduce a new product or generate fresh interest in an old one. Couple an unboxing video with a YouTube influencer, and you've got an instant social media marketing win.
---
Sean Murricane, Senior Social Media Manager, Twentysix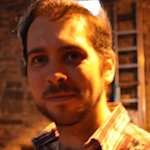 Next year presents some really interesting challenges for one already-big network, Twitter, and one whose popularity has exploded last year, Snapchat.
Twitter's turbulent 2015 has ended in increasingly desperate behavior, including the bizarre test of non-chronological timelines. This suggests they are just not sure what to do next to keep the platform relevant, and beat the ongoing problems with trolling and nastiness which have plagued them through their recent history.
A non-chronological timeline would no doubt result in paid-placements becoming more powerful. Should this be the case, they may be sacrificing their USP for ad placements.
Snapchat's growing into itself – 2016 will be the year they have to maintain their authenticity and integrity against an increasing need to monetize their platform and return some of the massive investment against their no doubt spiraling running costs. Recent experiments with selling customized lenses to the users appear to have fallen flat, however wider sponsored opportunities for brands will no doubt be forthcoming.
Content creators are starting to be rewarded, with "verified" badges starting to appear next to high profile platform users. This signifies Snapchat's increasing commitment to support their biggest stars, and I wouldn't be surprised if those key contributors were to get access to more in the way of functionality and dialogue with the people at Snapchat.
The big risk for Snapchat is creating a two-tier platform and cutting off the kind of instant access to celebrities which both twitter and snapchat are famous for.
---
Live streaming launched in 2015 as a way for people to broadcast their lives in real time. In 2016, live streaming will become the trend to watch for marketers looking to connect with their customers in a real and uncensored way.
I've worked with several clients this year to produce their live streaming events and have seen them connect with potential consumers like never before. Real time product demos can be conducted in a one to one manner that few other online methods have been previously been able to capture.
Shopping online does not give you that human interaction where you can ask someone questions before making a purchase or deciding which item is the best for your needs. With Periscope we were able to connect with our audience on a deeper level and received an increase in orders right away.
Even if you have a simple product seeing it on video and having someone share why it is so great and be able to answer comments and questions builds that brand connection. Have a brick and mortar location? You can live stream special events to attract more people to come into your business.
Besides Periscope, Facebook just announced a Live Streaming service which is sure to grow in 2016. So don't wait, get started by connecting the Livestream app on Facebook it can be linked to any business page that you have. Be sure to download the Periscope app it's simple to setup you can connect it with your Twitter login.
If you are going to plan a live Q&A or a special event be sure to promote it with followers across your social media platforms so that you have a good attendance. You will find it refreshing and even fun to connect with people outside of behind a keyboard.
Listen to what your customers have to say. Let them ask you questions while you are live. It can make your 2016 prosperous!
---
Travis Bernard, Social Media & Audience Development, TechCrunch
2016 is going to be the year of virtual reality and 360 video on social media. We've already started to see some hints of what to expect, including Facebook 360 video from Stanford football, new immersive ads types from Wendy's, and the launch of The New York Times' VR app.
With the consumer version of Oculus Rift expected to ship in Q1 of 2016, you're going to see an explosion of new content forms and creative storytelling. Everyone from publishers to agencies and consumers will embrace it, and I expect Facebook to look much different than it looked in 2015.
Remember that $2 billion bet Mark Zuckerberg made on Palmer Luckey and Oculus in 2014? Get ready for the next phase of Facebook.
---
Samuel Scott, Director of Marketing & Communications, Logz.io
The biggest "social media trend" in 2016 will be the growing realization that "social media marketing" should not really exist as a function unto itself. There will be fewer "social media teams" and "social media jobs."
Social media, like the telephone, is merely a communications channel, and it will be increasingly understood as such. After all, there are no such things as "telephone teams" and "telephone jobs."
Rather, people will use social media networks in their existing functions and roles. Publicists will use social media to do publicity. Advertisers will use social media to do advertising. Customer support representatives will use social media to do customer support. And so on.
After all, it's a lot easier to teach a publicist how to use the tools of Facebook and Twitter than to teach someone who knows Facebook and Twitter how to execute an effective publicity campaign. If all a person knows is "social media," then he or she will need to learn something else in 2016.
---
Ross Simmonds, Strategist & Entrepreneur
The biggest trend in social media is going to be the creation of more audio related content.
We're already seeing the tides turn with more brands launching their own podcasts and in 2016, it's going to continue. The podcast is the new blog.
The cost to get started is relatively low and the opportunity to create a powerful relationship with your audience is an intriguing one for brands to capitalize on.
---
Streaming video will come into its own. The cream will rise to the top as Periscope goes through its experimental phase. Talented storytellers will help this medium find its voice, making it a must-have addition to communications kits for event organizers and consumer brands.
The power of influence generated from social networks will combine with in-store beacons and other real-time marketing tactics to create personalized consumer experiences. The gap between measuring social media against in-store sales will become much smaller as businesses integrate beacons with their social networks. As real-time-marketing becomes more accessible to smaller businesses, we'll begin to see creative ways to market across time and space.
The pendulum will swing on marketing budgets where more dollars will go to creating online content, creating unique consumer experiences, paying for promotion on social networks than on media buys for space on TV, radio, and billboards. Traditional media will still be used, but with focus on brand awareness, rather than specific calls-to-action.
---
Kurt Uhlir CEO & Co-founder, Sideqik
Companies Will Reimagine Their Branding on Social
Recent research show that 92 percent of people trust strangers over brands and almost 50 percent of U.S. consumers are using ad-block technologies. It's not just that the tools have changed; the entire game has changed.
Consumers no longer want to be "sold to" or told what to think about brands. Leading brands are investing in resources to reimagine how they tell the story and experience of their brand.
We've moved well past cute memes and inspirational quotes. In 2016, we will see more brands shifting their social media strategy to focus on authenticity, building trust, and more high quality user-generated content.
The Influence Economy Will Dominate Social
As consumers continue to shift away from legacy media and demand a different relationship with brands, marketers must more deeply engage their brand ambassadors and influencers on all social channels and encourage them to be part of the brand's story.
Consumers are spending more time interacting with influencers on social, and word-of-mouth from long tail influencers are starting to drive huge shifts in consumer spending. The brands that embrace influencers correctly will be able to combat the loss of organic reach on social and will see significant increases their reach and engagement, without having to increase ad spend or headcount.
---
Haroon Ahmad, Director of Public Relations, JotForm

Social media is always expressing how important the now is. With the new year around the corner, companies need to be in the now.
When posting a picture, don't take a picture and post it later, post it now. With Twitter, tweet about what you're doing now.
Instagram and Snapchat are already ahead of the game with being in the now updates. A new social media app that embraces the "being in the now" is Periscope, which allows live broadcasting for individuals or companies.
If "being in the now" takes flight, companies will need to alter their social media posting. No more scheduling your posts.
---
Stephen Boidock, Director of Social Media, Drumroll
The biggest trend for social in 2016 is going to be monetization and how successfully channels and brands can integrate commerce opportunities into their experiences.
For the last few years, brands have invested time and money into creating social presences while channels are seeing a steady drop in organic reach and impact. In order to avoid social platforms becoming a glorified advertising media platform, they'll have to find ways for brands to convert fans into customers without ever leaving their pages.
Many channels are currently testing these features, such as Pinterest's Buyable Pins and Instagram's Shop Now functionality. The channel that successfully masters social ecommerce first could see a significant increase in investment from brands and other marketers in 2016.
---
Live-streaming and in-the-moment updates will be the norm – more behind-the-scenes, natural, and exclusive content from the team rather than slick product imagery.
Rather than influencer partnerships and paid-for blog content, we'll see influencer takeovers, with 'reporting' live from events and even the office.
Because of this companies will need their brand voice to really stretch. Their culture will be shown from all angles and they need to make sure it fits with what their consumers will buy into 24-7.
---
Christopher Martin, Digital Marketing Strategist, FlexMR
One of the more interesting trends that is expected to develop throughout 2016 is the convergence of search and social media marketing. The seeds of this change have been planted in the recent months. Integration of tweets directly into Google search results, combined with tentative steps towards app content indexing herald a new age of digital marketing.
The effect of these changes have yet to be seen, but it is fair to predict that as search and social practices become closer that there will be a shift in how marketers use social platforms. Social communications will no longer be designed purely for an audience with brief attention spans among a sea of messages. Instead, they will serve two purposes: one more traditional, but also a role in improving organic search visibility.
But it is for publishers that these changes will be most dramatic. Throughout 2015 we have seen the steady rise of social publishing, initially through LinkedIn Pulse, and more recently through Facebook Instant Articles. Hosted on social media, make no mistake – these are still long-form communications that belong firmly in the realm of content marketing. But improved search visibility, combined with social promotion opportunities, will cement social publishing as a viable option for brands and publishers alike.
If 2015 has been the year of divergence and new social channels, 2016 will be the year of convergence as search, social, and content become more firmly connected than ever before.
---
Companies focused on values and authenticity will win on social. More than 50 percent of people say their trust in big business has declined over the past few years, according to a 2014 Harris Interactive and Nielsen study.
Consumers are demanding greater transparency all around from brands. We want to know about everything from the ingredients used in products, to a company's business ethics and impact on human rights, health and the environment, says The Center for Food Integrity.
As part of this growing trend, we want to hear from the people – the executives behind the brand – and not just their "companies" on social. Research suggests 81 percent of executives want their CEO to be social online and customers and employees trust them more if they are.
Smaller, passionate, more nimble brands so far have been first to get it, with emerging startups in CPG like Enjoy Life Foods and Tessemae's All Natural, just two examples. These smaller brands are gaining traction, loyalty and sales, surpassing engagement rates from CPG behemoths, by making a point to listen and truly understand their customers.
As consumers demand greater transparency and filter out communications that they deem irrelevant, brands increasingly need to listen more than they talk. Beyond customer age, demographics, and product needs, brands need to take a step back and ask: what do our customers value most? What motivates them to take action?
The most effective social marketing practices in the New Year, will instinctively tap into this magic place: where the company's and customer's values intersect.
Increasingly consumers will demand this more focused communication on social, versus random posts and canned responses. With distrust in big business, they will also expect communications and direct feedback from real people and executives on social to offer greater transparency into how brands operate.
---
Rebeca Perren, Ph.D. Assistant Professor – Social Media Marketing, Cal State University San Marcos
I expect that growing concerns over privacy and tracking of online behavior will lead to widespread adoption of "ephemeral" social platforms and booming of social commerce.
"Ephemeral" Social Media Goes Mainstream
Consumers are becoming increasingly aware of marketer's ability to track their online behavior as documentaries such as "Terms and Conditions May Apply" gain popularity. This year's award winning interactive documentary "Do not Track" and the Ashley Madison hack scandal have placed consumers of all ages on high alert and will push masses toward new ephemeral social platforms where content is only accessible live and/or disappears after a brief interactions.
We have already seen exponential growth of social platforms like Snapchat and Persicope with young millennials, but 2016 will see widespread adoption of these platforms for all ages. Self-destructing messages are not just for sexting (as a recent study shows); consumers want to share all kinds of content without worrying that it will come back to hunt them next time they apply for a job and take out a loan.
The Booming Business of Social Commerce
As web browsers like Mozilla Firefox respond to consumer demand for more choice and control over their online experiences by offering tracking protections, the natural consequence for social platforms will be decreased advertising revenue. So, where will social networks turn for revenues? My guess is social commerce.
The last five years have seen the rise of giants like Uber and Airbnb that connect "buyers" and "sellers" in real time. Social media platforms are uniquely positioned to leverage their vast distributed networks of individuals to match and facilitate social transactions through their sites and apps.
Social buy buttons are already showing up in networks like Pinterest, Twitter, Facebook, and YouTube. By this time next year I think the so-called "sharing economy" will be thriving through social media networks.
---
Neta Yoffe, PR & Communications Director, Digimind
Deliver the Human Experience in Social Media
The more we connect on social media, the more customers expect a stronger emotional connection with brands. Customer loyalty is everything for brand marketers, so delivering the human experience on social media will take a front seat in 2016.
The most interesting challenge that marketers now face is not how to best tackle specific social media platforms or how best to leverage the technologies we have, but how best to be as human as possible on the web. Over the past year, we have heard the importance of EQ and how connecting to people provides a more meaningful impact in all situations.
In 2016, marketers will focus on adding EQ deliverables to their social media strategies by listening to their audience and understanding what customers want. In order to establish strong human experiences on social media next year, marketers must spend time listening to build those meaningful connections.
Data is Key
According to Gartner's CMO Spend Survey: 2015 saw marketing budgets increase 10 percent to 11 percent of revenue, and two-thirds of marketers expect their budgets will grow in 2016. Areas of focus are social marketing, analytics, customer experience, and digital commerce.
Social media has transformed the way marketers connect with consumers and how brands promote their products or services. Besides only speaking directly to audiences, marketers are listening to social media
conversations and analyzing the social data to make strategic decisions.
By analyzing data, marketers can track trends, monitor conversations, benchmark against competitors, understand sentiment, and measure tons of other data to learn more about your audience and marketing to them based on their needs and wants.
---
Amir Zonozi, Chief Strategy Officer, Zoomph
Influencer marketing will become a standard methodology within marketing campaigns with co-marketing opportunities between influencers and brand across multiple platforms. Brands will find influencers based off their audiences' interests and have more focus on tracking these contextual influencers. Brands will look to ways of pulling social media data into CRM systems to better understand how to engage with their audience through relevancy.
Real-time marketing will be higher in demand as brands maximize trending conversations across platforms. Brands will build larger social media and digital teams to keep up with the social listening demands. Multimedia storytelling, and live streaming will become more prevalent in real-time marketing campaigns across platforms. Platforms like Facebook, Twitter, Instagram, Periscope, and Snapchat will increasingly be focus on surfacing these real-time conversations and stories.
Paid social media advertising and spend will increase for brands. Social media usage has steadily increased across businesses and marketers are taking advantage to benefits of social advertising and targeting their audience.
Better emphasis will be put on social media listening and analysis. This data will be used to focus on targeting and personas. Brands will invest into better technology and software to provide deeper audience insights and reporting. Marketing teams will focus more demographic, sentiment, and geolocation data to connect better with their audiences.
User-generated campaigns will become more prevalent in social media marketing campaigns. As the demands of content rise for marketers, brands will scale by relying on their audience content generation to play a bigger role into their marketing campaigns, brands will leverage influencers to help guide their larger audiences on the types of content they want generated and monitor this closely with social listening software.
Empowered digital teams. Demands for sophisticated marketing automation will increase as marketers will look to scale customized work flows on leads and social media conversation, as digital teams and roles within the team will expand community managers, content writers, designers, video and media editors, SEO and advertisers will all work together. Brands will create command centers to monitor all web and social traffic in real-time for smarter marketing decisions.
---
Social media has always been measured by number of followers. In 2016, social media will be measured more around the company's ROI based on actual sales return, not so much numbers of followers.
We have seen first hand how social media and social commerce work together to grow direct sales for our clients and they prefer to be able to measure social media value based on how Facebook (for example) brought 4,000 views to their website, and 100 of those people made a purchase, equating to $2,000 in 30 days.
By creating a strategy to maximize the company's social media posts and social advertising efforts, we are able to measure sales more accurately and help our clients really grow their brand.
These are the necessary pieces to this puzzle:
Active Social Media Pages with daily content.
Advertising Budget and Strategy.
Working Website with Products or Service Offering.
External Selling Platforms. (e.g., Amazon, Open Sky, Etsy, Facebook Store)
---
Darryl Villacorta, Social Media Manager, Sprout Social
Looking toward 2016, brands should prioritize increased engagement with their audiences on social media to establish and maintain customer loyalty. Here are three areas where paying astute attention is key:
Social platforms are rapidly evolving. Facebook and Twitter are still relevant, but consumers are increasingly drawn to channels like Instagram and Pinterest, which serve appealing visual content and now offer "Buy It" and "Shop Now" buttons to seamlessly enable sales through social. Brands must pay attention to these newer social platforms. In 2016, it will matter less how long consumers have been using the channel and more about content quality.
It's important for marketers to gauge not just where to reach consumers, but understand what they want to see. User-generated content is a great way to meaningfully engage with consumers. Consumers tend to trust their friends and other consumers more than they do brands, so one of the biggest trends we see happening for 2016 is that individuals will be doing most of the talking, with brands curating and dispersing that content across their channels.
Whether for better or worse, customers use social to engage with brands by asking questions or expressing concerns. Many times, these queries fall on deaf ears. According to the Q4 2015 Sprout Social Index, 

brands responded to fewer than 17 percent of social messages this time last year. It's increasingly necessary for brands to be responsive to customer concerns. Social communication between brands and consumers will only increase moving forward, so brands must prioritize engagement in 2016.

You've probably noticed the rise of emojis in everything from promoted Tweets to email subject lines. In 2016, branded emojis will be on the upswing as businesses capitalize on this trend to better engage and 

visually stay top of mind. Whether it's curating user-generated content, being responsive to concerns or strategically exploring new platforms, brands must constantly monitor the changing social landscape as customers express themselves via social.
---
Dave Surgan, Director, Social Media, R/GA
2015 saw all sorts of new ways to communicate, create, and experience. Facebook Messenger Apps, Snapchat Discover, Periscope, Twitter Moments, all sorts of new ways to connect with friends, communities, and sometimes brands.
2016 is going to be even messier and the creative opportunities are going to be amazing.
Brands and agencies are going to get smarter building systems and narratives across all of these touch points. Creating content that provides impact requires a deeper understanding of behaviors, culture, and communities.
Creatives are going to get even better transitioning from video shoots of the past to video/photo/Livestream/GIF/Vine/Snap shoots. We're creating within squares, rectangles, loops and linear formats. What a mess.
It's going to get even messier and more beautiful in 2016. We love it.
---
Chris Bowler, GVP and Head of Social Media, Razorfish
Messaging Apps are the new social networks and their adoption will accelerate in 2016. In the United States, messaging apps like WhatsApp, WeChat and Kik will incorporate more features than ever before and will start to mimic what we already see in China. Users will connect their financial information in these apps to allow for easy shopping and quick access to convenience applications like Uber and Fandango.
Social media will also displace content marketing as the primary means which brands communicate with their customers. In 2016, social media content will more fully integrate into paid digital advertising, website and mobile experiences and email. And the majority of content marketing will come from users, customers and media publishers, rather than custom produced from the brand and their agencies.
Social CRM finally takes its place as the ideal state of social marketing measurement. Long considered too difficult and expensive, marketers in 2016 will increasingly be armed with Facebook and Twitter data that can be matched back to customer data, allowing measurement to shift from engagement-only metrics to back-end brand lift and sales metrics, attributed back to social marketing specifically.
---
Carmen Sutter, Product Manager for Adobe Social
Video
We expect that more TV ad spend will migrate to social media, as we see video really start to take off on these platforms. This is coupled with strong targeting options, availability of publisher tools and an established audience. Brands will consider uploading their back catalogs as well.
Facebook in particular is poised to have a big year with video, as we saw them get serious with the medium in 2015; in November for instance, Facebook reported 8 billion video views a day, buffered with features like autoplay and video prioritization in the feed.
YouTube still has an extensive audience, so it'll remain an important player as it looks to grow its base and expand its offering.
In 2016, we expect to see brands embracing 360 video as well for the first time and seeking out uses for it.
Social Commerce
We saw big movements in 2015 for social commerce and next year is the best shot of this becoming a reality.
Pinterest has proven to be one of the more promising platforms with buyable pins; they've been an obvious player in this space, as their audience was built around people looking to uncover cool things to own.
Instagram ads now also have direct response, while Facebook recently launched (through Internet.org) the ability for nonprofits to receive donations.
Twitter is continuing to experiment with different purchasing capabilities via 'Buy Now'.
By 2016, we can expect that consumers won't think twice about buying something (or exchanging currency) from social networks.
Live Streaming
Brands are still figuring out the best means to integrate live streaming, and in 2016 we can expect scaling to be a challenge. However, there are key events next year such as the elections that could put live-streaming in the front seat.
For the first time, live-streamed video can have a role in how candidates convey their message and how voters learn about them. The elections could expose the viability of the medium.
In looking at the ongoing battle between Periscope and Meerkat, Twitter's Periscope has definitely made leaps over Meerkat with recent Adobe ADI data showing more social mentions. Facebook could play a notable role as well, as long as the live-stream is happening within the Facebook news feed.
---
Social media continues to reshape the way the world, and the brands that live in it, communicate. In 2016 I predict four trends to continue.
1. Paid Media
I believe that 2016 will bring in a number of exciting new features in addition to the buy buttons we're familiar with today. Shopping carts and wish lists within social media platforms could be standard forms of commerce, dramatically increasing the current average order value from a social platform from the current range of $50-$60.
2. Interactive Content
With the introduction of Cinematic Pins and Instagram Posts that feature music by touching the screen, I expect that social media graphics will move beyond video and GIFs. Social posts will become interactive portals that allow customer's and fans to touch certain elements of the image (featured in a post) to unlock specific information. Tagging outfits with brand and product names or where to buy will become more commonplace.
3. Visual Content
From a content standpoint, I think social will become even more visual. Hopefully, we'll see a transition from stock photos and generic images to more animations, GIFs, and videos. With consumers seeing 86 sponsored posts every month, it's a natural progression for social media marketers to work harder to stand out visually.
4. Safety & Security
Due to the nature of the world that we live in, social networks will place an emphasis on safety and security in 2016. In the Paris attacks, Facebook activated a safety check feature that allowed Facebook users to convey to their networks that they were safe. As the frequency of mass-shootings and terrorist activity continues to escalate, I predict the Big Three Networks to develop permanent safety check features that reside on user profiles at all times.
---
2015 was definitely the year of social video. In 2016, we'll see a cooling off period for video.
Video will still be important to an overall social content strategy, but the video land grab we saw in 2015 will slow in 2016. It's incredibly time-consuming to create customized video for each individual social channel, especially as channels like Facebook and Tumblr encourage natively uploaded video separate from the video content brands are already posting on YouTube or Vimeo.
Related, streaming video won't take off in a wider way in 2016. It's simply too difficult for most marketers to find relevant content to stream on a regular basis. We'll see some brands – celebrities, sports and entertainment figures, and a few others – who do live streaming well, but it won't go much further than that. Even with Facebook's recent push in live video, this just won't take off in 2016.
At social media and marketing conferences this year, a lot of people were buzzing about virtual and augmented reality. While there have been a numbers of advances in both AR and VR in 2015, I don't think 2016 will be the year of virtual reality. That's going to take a little longer and will likely happen in 2017 when the hardware is more affordable and prevalent and more brands can participate.
But in 2016, we'll start the transition to more VR-ish content. For example, Facebook has been rolling out 360-degree videos from brands like GoPro and Disney. These videos are easily consumed on regular smartphones and don't require a special VR headset or device, but start to mimic some of the functionality we see in virtual reality spaces. We'll see more of this kind of transitional VR content in 2016.
---
Storytelling Takes Over Social
Whether it's Snapchat's Stories or Twitter's Moments, storytelling on social media will become even more important in 2016. Single pieces of content don't have the same impact as linear stories on social that are woven together with different types of content from multiple contributors. Look for more social networks to enable their users to tell stories on their platform.
Live Wins
Live-streaming content will take off as viewers are more able to participate in the broadcast than network TV and give viewers the immediate, unfiltered access that a tweet or photo just can't do. With millions of people broadcasting content, discovery of truly great content will be the challenge for viewers to solve.
The Hashtag Becomes the Call-to-Action
Super Bowl 49 had 28 hashtags in 56 commercials and this year nearly every commercial will adopt the hashtag as their call-to-action. Better hashtag analytics and demographics of participants in hashtag campaigns will give marketers greater insight into the performance of their ad campaigns.
Lifestyle Campaigns Thrive
Lifestyle campaigns will become even more popular as brands get their fans to create user-generated around what the product enables you to do. With great photography on social media, brands can have their fans help them create emotional connections between people and the experiences that their products enable.
High Quality Photos Will Live On
Gone are the days on social where brands didn't think twice about the quality or longevity of their social photos. In 2016 brands will invest just as much into the production and process of creating high-quality social photos as their ad campaigns for magazines and print.
---
Russell Zack, SVP, Products and Solutions, HelloWorld
As if it the market hasn't expanded enough already, we'll see social media networks and usage continue to explode in 2016. Competition and trends will focus around three main themes:
1. Real Time Experiences
The battle within real time data is not only to showcase social media networks' abilities to curate and promote a sense of "being there", but it also has an extremely high CPM.
My guess, in 2016, is that we'll see SnapChat dive deeper, allowing secret broadcasts that allow brands to offer and sponsor these live events. Perhaps we'll also see a Meerkat acquisition.
Social media networks will also look to leverage personalized ad delivery capabilities to monetize their powerful real time data aggregation, partnering with companies like TayKey or Dataminr.
2. Commerce
The race to be a key part of the commerce landscape will continue to accelerate with the social media networks all attempting to make it easier for consumers to purchase without ever leaving the social media channel.
For example, we'll see credit card companies getting involved and offer 4X points for purchases made via social media channels like Pinterest and more and more easy payment integrations by the likes of Square, PayPal, MasterCard/AMEX/Visa into social media networks' identity systems.
3. Localization
Localization will become even more important, with specific tweets and posts surfacing as consumers browse while on the move. Networks will integrate data from Foursquare, Google and Yelp making the instantaneous and impulsive the new normal. Beacons will be used here to create a closer tie with the consumer.
Global
With global reach being so important for social networks to compete with Facebook, we'll see some tie ups this year either loosely allowing consumers to log into multiple social media networks at once, or mergers such as Line + Kik or Tumblr/WeChat etc.
What we won't see? 3D as the next engaging method with consumers won't be a big deal in 2016, as the technology is still too early. Some experiments will abound, especially ones from Facebook/Oculus and Samsung but mainstream adoption is still a ways off.
---
Chris Graham, VP of Product and Advertising, HYFN

2016 will be the year of agile advertising.
As an increasing number of social channels entry the fray, and as their offerings grow, advertisers have an exponentially greater number of options than they did even a short time ago. The companies that will win in the new social landscape will be those that can effectively distribute their dollars across social networks, business initiatives, and user segments at all levels of the marketing funnel, and in a rapidly changing ecosystem the necessity for fluid budgets driven by advertising performance is higher than ever.
Knowing which segments you can reach on which channels, how they respond, where they go next, and when they'll convert isn't reactionary information anymore: it's predictive, and it should drive every action.
---
Matthew Scott, SVP of Business Development & Strategy, Crowdtap
The biggest marketing theme of 2016 will be "people." In 2016, brands will adjust their mindsets from spending money on impressions to investing in people.
We saw the beginnings of this trend in 2015 with campaigns like REI's anti-Black Friday play, #OptOutside, and Whirlpool's "Every Day, Care" effort, which put user-generated content at the heart of an integrated program designed to celebrate the small, mundane acts of care that take place in the home everyday.
These programs prove that by inviting people into the marketing process, brands can evolve beyond the world of impressions to create meaningful, long-lasting connections with their customers.
---
Tim Ahlenius Director of Experience Marketing, Americaneagle.com
A continued increase in live-streaming. With social media platforms such as Snapchat, Periscope, Facebook, all having live-streaming features, its the new method of communicating vs written word and still photo.
Social shopping is an area that has been slowing growing, and is now even more prevalent. With the ability to shop from Instagram pictures, Houzz tagged photos, Pinterest, it is now a conversion point for retailers to look to achieve additional product orders in a brand new channel.
---
Joseph Anthony, Founder and CEO, HERO Group
If you are not there in the moment, someone else will be. That's been the takeaway lesson across social media over the past few years.
We live in a "blink or you miss it" type of world, where the public's attention is laser focused but only for a brief moment before moving on. Real time marketing isn't about luck, but about building a team and strategy that are flexible to meet the needs of customers in a minute's pace.
There is no predicting memes like "Alex from Target," or Katy Perry's left shark. These are moments in time that you either capitalize on immediately, or lose them forever.
Again, what better model for creating content in real time than traditional media companies?