VR and util­i­ty are in this year. Par­o­dies and elab­o­rate pranks are out. But 2015 may also be remem­bered for moments such as The Year of The Hor­ri­ble Head in a Jar, Night in the Cat­a­combs, #Green­Poop, Zom­bie Brain Dona­tion and/or Ghost Drones.
---
What a dif­fer­ence a year makes. This time last year, for exam­ple, Subway's biggest prob­lem was a Hal­loween spot with flim­sy cos­tumes that many con­sumers deemed sex­ist (my, how Sub­way's for­tunes have changed). What's more, 2014's Sexy Ebo­la cos­tume has been replaced by Cecil the Lion Killer. (And, if Play­boy has its way, Sexy Pope Fran­cis and Sexy Vladimir Putin.)
In addi­tion, thanks to wine app Vivi­no, the world now has a defin­i­tive guide to wine-can­dy pair­ings.
What an age to be alive! Do you know what else is alive?
2015 Hal­loween mar­ket­ing.
To wit: Video remains the dom­i­nant medi­um for fes­tive brands, but, like con­sumers turn­ing to Star Wars and DC Comics for cos­tume inspi­ra­tion, brands are into vir­tu­al real­i­ty and cus­tomer util­i­ty this year and seem to have soft­ened their pranks.
In the spir­it of Hal­loween, Momen­tol­ogy can­vassed the hol­i­day mar­ket­ing land­scape and has award­ed the most spir­it­ed brands its cov­et­ed 2015 Hal­loween Cam­paign Superla­tives.
The 13 win­ners fol­low.
---
1. Best Consumer Value-Add: Tesco
Per BBH Lon­don, UK super­mar­ket chain Tesco has cre­at­ed a social cam­paign around a video, Spook­er­mar­ket, which had 1.3 mil­lion views just five days after it was post­ed.
https://www.youtube.com/watch?v=yqWeuBJfxsQ
In it, a Tesco loca­tion has been giv­en a "spooky makeover" and hid­den cam­eras cap­ture the reac­tions of unsus­pect­ing cus­tomers. View­ers are then dri­ven to four videos that demon­strate how con­sumers can achieve sim­i­lar tricks at home:
In a state­ment, BBH Lon­don said the effort was pro­duced by its in-house video pro­duc­tion stu­dio, Black Sheep Stu­dios, and was meant to "help cus­tomers enhance their Hal­loween cel­e­bra­tions eas­i­ly and con­ve­nient­ly, by serv­ing up enter­tain­ing con­tent and gen­uine­ly help­ful advice."
---
2. Best Video Overall: Pizza Hut
Fol­low­ing on the heels of its wild­ly pop­u­lar Dan­gers of Self­ie Sticks PSA, which has 4.2 mil­lion views, Piz­za Hut once gain teamed up with video agency Share­abil­i­ty for a Hal­loween-themed video.
"Hal­loween is one of our busiest days of year and we want­ed to rec­og­nize and cel­e­brate the peo­ple who go out of their way to make Hal­loween spe­cial," said Jen­na Bromberg, head of dig­i­tal engage­ment at Piz­za Hut. "So we came up with the con­cept of the dos and don'ts for mak­ing Hal­loween excit­ing again."
The video, How to Win at Hal­loween, even advo­cates con­sumers give out full-size piz­zas instead of can­dy.
https://www.youtube.com/watch?v=iKK_AYPOqJE
The brand will be dis­trib­ut­ing clips on Twit­ter "for snack­able con­tent through­out the week," Bromberg said.
Hal­loween is one of the brand's five busiest days of the year — it is about 50 per­cent busier than an aver­age day, but will be mag­ni­fied in 2015 as Hal­loween falls on a Sat­ur­day, accord­ing to Doug Ter­fehr, senior direc­tor of pub­lic rela­tions at Piz­za Hut. He said the brand expects to sell 1.4 mil­lion piz­zas on Octo­ber 31.
---
3. Best Tie to Brand Ethos: Chipotle
In an effort to focus on the "creepi­ness" of unnec­es­sary ingre­di­ents, quick ser­vice chain Chipo­tle Mex­i­can Grill has pro­duced a short film in con­junc­tion with New York-based stu­dio Piro, Unneces-scary, in which a cus­tomer enters a fic­ti­tious restau­rant, Cheapo­tle, where the brand said she "dis­cov­ers what Chipo­tle would be like if it served tra­di­tion­al fast food."
https://www.youtube.com/watch?v=b4RtVQJVPhQ
Chipo­tle has also brought back its long­stand­ing Hal­loween fundrais­er, Boori­to, in which it offers $3 menu items to cus­tomers dressed in cos­tume on Hal­loween. This year, how­ev­er, to "show­case the sim­plic­i­ty of its ingre­di­ents," Chipo­tle is ask­ing cus­tomers to add an unnec­es­sary ingre­di­ent to their cos­tumes to qual­i­fy for the offer. Pro­ceeds up to $1 mil­lion will ben­e­fit the Chipo­tle Cul­ti­vate Foun­da­tion.
"This twist on the cos­tume guide­lines sup­ports the company's larg­er vision of serv­ing only the high­est qual­i­ty ingre­di­ents ver­sus the com­plex array of unnec­es­sary addi­tives and preser­v­a­tives that are typ­i­cal­ly found in fast food," a press release said.
---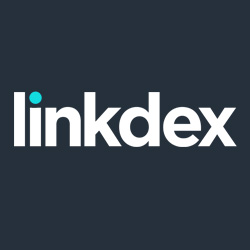 ---
4. Best Use of
VR

: Target

Retail­er Tar­get launched a vir­tu­al real­i­ty series on YouTube, The House on Hal­low Hill, which allows con­sumers to "use their smart­phones to explore its many cob­webbed rooms with 360 degrees of action made vis­i­ble by tilt­ing and angling the phone's screen like a lens," the brand said in a press release.

In the ini­tial video, which is shot from the viewer's per­spec­tive, a raven swoops in and absconds with the viewer's phone. The view­er is then encour­aged to go inside the man­sion to get it back. From there, view­ers choose from among avail­able rooms, includ­ing:

https://www.youtube.com/watch?v=bfvMB_o3oKw

What's more, the items fea­tured in each video are shop­pable. Con­sumers click the links fea­tured in the YouTube cards to go to curat­ed Target.com pages.

In addi­tion, Tar­get rolled out Treat­ster, or what it calls "the first social net­work designed exclu­sive­ly to help par­ents map out the 'must-vis­it' hous­es on each block for their trick-or-treaters."
Treat­ster crowd­sources infor­ma­tion from par­ents, who Tar­get says can up-vote the best trick-or-treat­ing spots by tag­ging their loca­tions as a "Treat" on their maps. The more "Treats" a loca­tion has, the larg­er its pump­kin will appear, "help­ing trick-or-treaters get the absolute most out of the big night," Tar­get added.
---
5. Best Potential Scare: Airbnb
Rental site Airbnb is offer­ing a night in the Cat­a­combs on Hal­loween, or what it calls the largest tomb in Paris, which it said "con­tains the remains of six mil­lion souls" and "guar­an­teed night­mares."
In order to qual­i­fy, the brand is ask­ing inter­est­ed par­ties to explain why they think they are brave enough to sleep in the Cat­a­combs. Airbnb will choose one par­ty of two for the expe­ri­ence.
Accord­ing to the list­ing, the win­ner will be able to "quench your thirst for adven­ture in this sprawl­ing maze lit­tered with skulls and bones" and "then live an unusu­al culi­nary expe­ri­ence while lis­ten­ing to an under­ground pri­vate con­cert in a place of the most remark­able acoustics."
Fur­ther, the list­ing notes, "Pets are not allowed. Any­way, there will already be a mon­ster under your bed," and it advis­es, "Do not for­get your tooth­brush and paja­mas, espe­cial­ly if they glow in the dark."
---
6. Best Unintentional Hashtag: Burger King
Instead of red car­pet, Burg­er King is rolling out black buns for Hal­loween 2015 with its A.1. Hal­loween Whop­per "that has A.1. fla­vor baked in" and is "a burg­er unlike any oth­er in Amer­i­ca."
"Our U.S. guests have been extreme­ly curi­ous about the bun fla­vors they've seen intro­duced in Japan and oth­er coun­tries, so we saw the oppor­tu­ni­ty to bring them an equal­ly unique expe­ri­ence," said Chief Mar­ket­ing Offi­cer Eric Hirschhorn in a state­ment. "We tai­lored the fla­vor of the black bun to the Amer­i­can palate with A.1. sauce…it may look Japan­ese but it tastes like Amer­i­ca."
On a relat­ed note, accord­ing to reports, con­sumers have tak­en to Twit­ter to com­plain this Hal­loween Whop­per also results in #Green­Poop, dri­ving a some­what pop­u­lar hash­tag and even inspir­ing a Hal­loween cos­tume for cou­ples.
---
7. Best Use of Nostalgia: General Mills
Accord­ing to a blog post, Gen­er­al Mills has "cracked open the Hal­loween cere­al vault this year" and, thanks to a part­ner­ship with aug­ment­ed real­i­ty app Blip­par, has brought its Boo Berry, Count Choc­u­la and Franken Berry char­ac­ters to life on cere­al box­es.
Con­tent includes "phras­es of fear," as well as vin­tage pack­ages and com­mer­cials from the '70s and '80s. Count Choc­u­la and Franken Berry debuted in March 1971 and Boo Berry fol­lowed in Octo­ber 1972. Gen­er­al Mills releas­es the cere­als every August and they are avail­able through Hal­loween.
"The cere­al box has his­tor­i­cal­ly been a fun source of enter­tain­ment at the break­fast table and beyond," said Emi­ly Daigle, asso­ciate mar­ket­ing man­ag­er, in a state­ment. "This year, we are excit­ed about our part­ner­ship with Blip­par as it allows us to take a deep­er look at the Mon­sters' past in such a mem­o­rable way."
---
8. Best Zombie Implementation: Takis
For its part, snack food brand Takis, which describes itself as "super intense rolled corn tor­tilla chips that come in crazy exot­ic fla­vors," has asked its teen fans to "donate" their brains to zom­bies as a tie-in to its Takis Zom­bie fla­vor, or a lim­it­ed edi­tion spin on the habanero-cucum­ber fla­vor also known as Nitro.
In the Takis Brain Dri­ve video, a zom­bie asks view­ers to place their fin­gers on the screen in order to make a dona­tion, which then fin­ish­es with mes­sages like, "Adios Brain!"
In exchange for 1 mil­lion brain dona­tions, or views, as well as likes or shares, the brand said one fan will receive a crate of Takis Zom­bies per­son­al­ly deliv­ered by zom­bies. A crate con­tains approx­i­mate­ly 200 bags. As of Octo­ber 28, the Face­book video had 1.2 mil­lion views. "Last year, Takis cre­at­ed a video around the Zom­bie prod­uct, but the media push was min­i­mal," said Ash­ley Brown, account direc­tor at ad agency Pereira & O'Dell. "So we want­ed to make a big­ger impact this year. And with the zom­bie cul­tur­al craze in full gear and fans'/consumers' obses­sion to get their hands on it, the brand was inter­est­ed in a big­ger cam­paign idea."
The prod­uct has been in the U.S. since 2006 and is increas­ing its dis­tri­b­u­tion.
---
9. Best Use of Drones: Cheetos
To cel­e­brate the return of its Chee­tos Bag of Bones snacks and to inspire con­sumers to look beyond stan­dard can­dy for Hal­loween, Chee­tos teamed up with restau­rant deliv­ery ser­vice Caviar to pro­duce three prank videos:
https://www.youtube.com/watch?v=01FDXr1i-S8
"Hal­loween is noto­ri­ous­ly full of mis­chief, so nat­u­ral­ly the Chee­tos brand can't wait to get in on the fun again this year," said Pat O'Toole, direc­tor of mar­ket­ing at Frito-Lay North Amer­i­ca, in a state­ment. "We're excit­ed to offer up an alter­na­tive treat dur­ing a time when most peo­ple are think­ing about sug­ar, sug­ar and more sug­ar – and, of course, new con­tent that cap­tures all the fun of scar­ing the pants off some­one."
Chester has also launched Chester's Pump­ki­na­tor, which invites fam­i­lies to design their own dig­i­tal jack-o-lantern.
---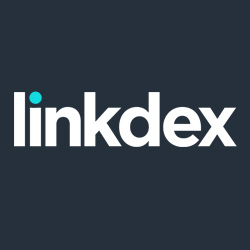 ---
10. Best Masks: Dos Equis
Once again, Dos Equis is invit­ing con­sumers to join its Most Inter­est­ing Man in the World in an inter­ac­tive Mas­quer­ade. Much like its 2014 Hal­loween effort, con­sumers enter into a vir­tu­al mas­quer­ade as The Most Inter­est­ing Man's guest of hon­or, "encoun­ter­ing the unex­pect­ed and unusu­al."
https://www.youtube.com/watch?v=01lwW1bWrJk
This year, how­ev­er, the expe­ri­ence is avail­able via Google Card­board and YouTube 360. In addi­tion, Dos Equis said brand­ed Google Card­board masks will be avail­able at bars, as well as via a ded­i­cat­ed microsite.
"Putting on a mask offers the chance to reveal a more inter­est­ing side of your­self, and that's exact­ly what we're encour­ag­ing con­sumers to do this Hal­loween sea­son," said Andrew Katz, vice pres­i­dent of Mar­ket­ing for Dos Equis, in a state­ment.
---
11. Best Pumpkins: Snickers
In its Hun­gry for Hal­loween? exe­cu­tion, pump­kin carv­er Jon Neill talks about his craft and how he cre­ates real­is­tic faces and the – wait for it – sat­is­fy­ing process he goes through with each pump­kin.
---
12. Best Literary Reference: Reese's
The peanut-but­ter-and-choco­late can­dy brand teamed up with Com­e­dy Cen­tral for its Reese's Peanut But­ter Cups Make It a Per­fect Hal­loween, which fea­tures the Head­less Horse­man relax­ing at home while try­ing to eat a peanut but­ter cup.
---
13. Best Punny Name: Starbucks
Fol­low­ing on the heels of 2014's green tea Franken Frap­puc­ci­no, cof­fee pow­er­house Star­bucks is rolling out what it calls "a fang-tas­tic new Star­bucks Frap­puc­ci­no blend­ed bev­er­age."
Accord­ing to a press release, the vam­pire-inspired Frap­puc­ci­no, the Frap­pu­la Frap­puc­ci­no, is made with white choco­late sauce, milk, ice, mocha sauce, whipped cream and rasp­ber­ry syrup. U.S. stores will offer the Frap­pu­la Frap­puc­ci­no between Octo­ber 28 and 31 and stores in Cana­da from Octo­ber 28 to Novem­ber 1. It is also avail­able in Aus­tralia, Indone­sia, Malaysia, New Zealand, Philip­pines, Tai­wan and Thai­land.
---
Which 2015 Hal­loween mar­ket­ing cam­paign is your over­all favorite?