Ama­zon is one of the most rec­og­niz­able brands and ecom­merce retail­ers in the world. Reknowned for their cus­tomer-cen­tric­i­ty, we take a clos­er look at what a typ­i­cal con­sumer jour­ney looks like for the retail­er, from con­sid­er­a­tion to pur­chase.
---
Amazon: Setting The Benchmark For Customer-Centricity
As one of the great suc­cess­es of the dot-com bub­ble, there are many sto­ries about how Ama­zon came to be the brand they are today.
For instance, there's the one about how founder Jeff Bezos was so eager to start his new ven­ture that when he loaded the removals truck, hav­ing just resigned from a well-pay­ing job at a New York hedge fund, he told the dri­ver to "head West," telling him he would fly ahead and for­ward over an exact address lat­er.
Then there is the sto­ry about the fact that the com­pa­ny, as wide­ly report­ed in the lat­ter half of last year, is yet to turn over the kind of prof­it that would be expect­ed for a busi­ness of their size, instead choos­ing to rein­vest earn­ings into fur­ther grow­ing sales and invest­ments.
The "?" Elevation
Per­haps the sto­ry that real­ly defines the com­pa­ny's iden­ti­ty, and com­mit­ment to the high­est lev­els of cus­tomer ser­vice, are the brand's noto­ri­ous ele­va­tions. Now a noto­ri­ous anec­dote of dot-com cul­ture, the sto­ry has it that Bezos, who has long main­tained a pub­lic email address, [email protected], would for­ward cus­tomer com­plaint emails with a sin­gle '?' in the email body, to an offend­ing depart­ment.
These emails are treat­ed with the high­est pri­or­i­ty (Bezos is known to take a keen inter­est in cus­tomer com­plaint issues) and the sto­ry is a great exam­ple of how the brand ensures a con­sumer voice inside the com­pa­ny.
Brand Profile: Amazon
Glob­al ecom­merce and tech­nol­o­gy giant.
Com­plete, and near unpar­al­leled range of con­sumer goods.
A key strength of the brand is their rep­u­ta­tion for excep­tion­al cus­tomer ser­vice. The brand prides itself on their class-lead­ing logis­tics, which enables them to pro­vide both cos­mopoli­tan areas, or remote regions, with the same lev­el of ser­vice.
The brand have built up a strong rep­u­ta­tion. In 2014, the brand topped YouGov­'s Glob­al Rank­ing of brand sen­ti­ment, with mar­ket­ing expert Bryan Eisen­berg call­ing them "the Earth­'s most cus­tomer-cen­tric com­pa­ny." The same year, Inter­brand named Ama­zon as the 15th most valu­able brand in the world.
In recent years, the brand have expand­ed from their tra­di­tion­al strong­hold in ecom­merce, to web ser­vices and con­sumer tech­nol­o­gy:
Begin­ning with the huge­ly suc­cess­ful Kin­dle e‑Reader, the brand have since released the Fire tablet, Fire

TV

stick, and most recent­ly Ama­zon Echo – the voice acti­vat­ed com­put­er which has been described as some­where between "a use­ful gad­get and a mem­ber of the fam­i­ly."
https://www.youtube.com/watch?v=KkOCeAtKHIc
The trump card in the Ama­zon's deck is Ama­zon Web Ser­vices. Launched in 2006 and now oper­at­ing 1.4 mil­lion servers across the world, the firm was recent­ly described by Ama­zon founder Jeff Bezos as "a $5 bil­lion busi­ness and still grow­ing fast." Dan Kurnos, an ana­lyst at the Bench­mark Com­pa­ny, told the

BBC

, that

AWS

"was sur­pris­ing­ly more prof­itable than fore­cast."
Com­peti­tors: Aliba­ba, Rakuten, Asos.com, and count­less more ecom­merce providers in var­i­ous ter­ri­to­ries, with var­i­ous nich­es. Apple, eBay, Google, Microsoft, Sam­sung, Rack­space,

IBM

, VMware (tech­nol­o­gy and cloud com­put­ing ser­vices).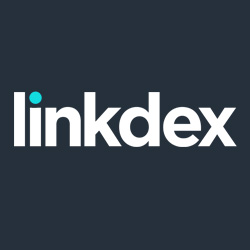 The Amazon Customer Journey
It's wide­ly under­stood that on Ama­zon, con­sumers can get just about any­thing. From obscure one-off pur­chas­es, to com­mon every­day items. Over time the retail­er have also built up an incred­i­ble rep­u­ta­tion amongst con­sumers which has cement­ed what cus­tomers expect from both the brand them­selves, and online retails in gen­er­al.
Ama­zon have achieved the envi­able feat of build­ing a strong rep­u­ta­tion amongst audi­ences across many ter­ri­to­ries and across diverse age groups. A 2014 report put togeth­er by Har­ris Poll ranked Ama­zon as the num­ber one brand in the world by rep­u­ta­tion.
In gen­er­al, the brand comes across extreme­ly well in terms of cus­tomer expec­ta­tions. It's fair to say that with Ama­zon cus­tomers can rea­son­ably expect prices to be com­pet­i­tive, for deliv­ery to be swift, and for a fair and has­sle free returns pro­ce­dure should there need to be.
By all accounts, the brand is accept­ed by con­sumers and dig­i­tal mar­ket­ing ana­lysts alike to be a par­a­digm of cus­tomer-cen­tric­i­ty and excel­lence.
But how well exact­ly? In the sec­ond of our arti­cles ana­lyz­ing the cus­tomer jour­ney from con­sid­er­a­tion to check­out, fol­low­ing our eval­u­a­tion of the Argos cus­tomer Jour­ney ear­li­er this year, we put the ecom­merce giant to the test.
How well does Ama­zon pro­vide for dig­i­tal cus­tomers in search of an elec­tric tooth­brush?
Be Considered
As touched upon pre­vi­ous­ly, Ama­zon have built up a tremen­dous rep­u­ta­tion among con­sumers. Espe­cial­ly in West­ern mar­kets, Ama­zon is viewed as a por­tal from which con­sumers can access the infor­ma­tion about prod­ucts that they are inter­est­ed in pur­chas­ing.
As Google data indi­cates, "Ama­zon" is the most pop­u­lar retail search term in the U.S.
While oth­er retail­ers may rely on chan­nels such and social media, or organ­ic search to put them­selves into con­sid­er­a­tion, Ama­zon shows that a brand that tru­ly com­mits to build­ing pos­i­tive brand sen­ti­ment and rep­u­ta­tion can end up lead­ing the race, gain­ing a posi­tion in their space which puts them at the "top of mind" for con­sumers.
It is a unique and envi­able posi­tion among retail­ers, and one which can only be occu­pied by mar­ket lead­ers. They do have com­pe­ti­tion in var­i­ous nich­es – con­sumers may search oth­er brand­ed terms when in search of goods in var­i­ous nich­es, but Ama­zon's incred­i­ble achieve­ment has been to dom­i­nate "top of mind aware­ness" across a vast range of cat­e­gories.
Con­sumers land­ing on the Ama­zon home­page will be met with a geo-spe­cif­ic ver­sion of the site, and thus, for many the Ama­zon search bar will be the start­ing point for the pur­chase jour­neys they will under­take.
Organic Search
&

Paid Search

While much of Ama­zon's traf­fic will come direct­ly from brand­ed search terms, that's not to say that the brand does­n't have a strong pres­ence in organ­ic search.

As you can see, Ama­zon has an extreme­ly strong above-the-fold pres­ence for the typ­i­cal search term "elec­tric tooth­brush", with both paid and organ­ic search results rank­ing high­ly.
A unique fea­ture of Ama­zon search results in Google is that the pages that rank link direct­ly to pop­u­lar prod­uct pages, as opposed to com­peti­tors who link to ded­i­cat­ed cat­e­go­ry pages. The organ­ic search results for exam­ple, links to the Philips Soni­care prod­uct which has more than 4,000 reviews. This is in line with Ama­zon's belief in sim­pli­fy­ing the num­ber of steps a con­sumer has to nav­i­gate to check­out.
Too Big For Google Shopping?
While many find it nec­es­sary to invest in Google Shop­ping results, Ama­zon is in a unique posi­tion among retail­ers in that their own search func­tion­al­i­ty is as pop­u­lar among con­sumers.
A search of sev­er­al typ­i­cal prod­ucts reveals that Ama­zon results don't fea­ture in Google Shop­ping results. While their absence rep­re­sents a hit to their search vis­i­bil­i­ty on Google, how­ev­er the brand is rep­utable enough that the brand's absence would be notable enough to lead con­sumers to Ama­zon direct­ly when com­par­ing prod­ucts.
Ama­zon seems to instead rely on paid and organ­ic vis­i­bil­i­ty in the search engine, and the brand have a small amount of invest­ment on the Google shop­ping results in the form of paid adver­tis­ing for the pop­u­lar search mod­i­fi­er "best elec­tric tooth­brush".
Be Evaluated
Ama­zon's own domain is where their main asset, an excep­tion­al user expe­ri­ence, comes to the fore.
Search­ing for "elec­tric tooth­brush" via the Ama­zon search engine reveals thou­sands of prod­uct results, ranked by rel­e­vance, which evi­dent­ly is heav­i­ly influ­enced by pop­u­lar­i­ty.
Prod­ucts have clear title descrip­tions, clear prices, and addi­tion­al buy­ing options, which opens up the retail­ers net­work of third-par­ty sell­ers in Ama­zon Mar­ket­place.
Incred­i­bly impor­tant to the Ama­zon user expe­ri­ence is the promi­nent use of user reviews. Ama­zon was an ear­ly adopter and pio­neer of user-gen­er­at­ed con­tent and reviews, and every prod­uct list­ed on the site is linked to ded­i­cat­ed cus­tomer reviews, which have become a go-to source for con­sumers every­where.
Ama­zon's review sys­tem has become an incred­i­ble resource for user-gen­er­at­ed reviews, which stud­ies have shown elic­it high­er lev­els of trust espe­cial­ly among mil­len­ni­als.
Site Design
&

Experience

Ama­zon prod­uct pages have become a tri­umph of util­i­ty and effi­cient design.

To begin with, the ini­tial above-the-fold prod­uct page is clean, clear, and con­tains plen­ty of neg­a­tive space, which accom­mo­dates the basic need con­sumers have to view images of the prod­uct, as well as the price and col­or options.
On the right hand side, items can be added to bas­ket via a sin­gle click, and for cus­tomers who have enabled 1‑Click order­ing, they can com­plete a pur­chase almost instan­ta­neous­ly.
1‑Click rep­re­sents one of the fastest and most stream­lined means for con­sumer to pur­chase a prod­uct online, should they wish to.
Scrolling down the page, cus­tomers are pre­sent­ed with a rich source of fur­ther prod­uct con­tent. Ama­zon secures an oppor­tu­ni­ty to upsell via the "Fre­quent­ly Bought Togeth­er" sec­tion, which in this case offers replace­able heads for the elec­tric tooth­brush.
The prod­uct descrip­tion is a rich source of infor­ma­tion and con­tains man­u­fac­tur­er con­tent about the prod­uct con­sumers may be seek­ing out, to com­pare or fur­ther eval­u­ate a prod­uct.
A rel­a­tive­ly recent­ly added fea­ture: "Cus­tomer Ques­tions and Answers" enables users to ful­fill an extreme­ly use­ful touch­point for con­sumers. Enabling con­sumers to par­tic­i­pate in ques­tions and answers allows Ama­zon to lever­age their huge cus­tomer base to achieve the scale they need to pro­vide infor­ma­tive answers for the mil­lions of prod­ucts in their ecosys­tem.
Mobile
The Ama­zon mobile expe­ri­ence offers class-lead­ing speed and func­tion­al­i­ty for con­sumers. The app offers syn­chro­nized bas­kets from pre­vi­ous desk­top ses­sions, and vice ver­sa, per­form­ing the admirable feat of con­nect­ing user jour­neys between devices.
Equal­ly, and more on this in a moment, Ama­zon's huge­ly effec­tive track­ing of search his­to­ry allows them to offer an incred­i­ble lev­el of per­son­al­iza­tion in dis­played pages.
If a user views a prod­uct on a logged-in desk­top, they can ful­ly expect to see the same or sim­i­lar prod­uct promi­nent­ly in their mobile app. If they want to pur­chase a prod­uct they were research­ing pre­vi­ous­ly, they could do this via the retail­ers app in just a few clicks.
Ecosystem
&

Personalization

While ease and avail­abil­i­ty of the check­out sys­tem may sound like a sim­ple con­cept, it is the result of the brand's huge rep­e­ti­tion­al assets which results in the user-gen­er­at­ed con­tent and col­lec­tive endorse­ment of prod­ucts that allow con­sumers to ful­fill all the nec­es­sary touch­points for pur­chase with­in the Ama­zon buy­ing ecosys­tem.

This is the area in which Ama­zon real­ly excels. The con­cept of a self-con­tained ecosys­tem which pro­vides for all user needs, con­nect­ing up the dif­fer­ent moments in the user jour­ney, and antic­i­pat­ing what con­sumers are look­ing for.

The rec­om­mend­ed prod­ucts are a per­fect exam­ple of this. Have a look at just how per­son­al­ized the Ama­zon site expe­ri­ence can be, based on pre­vi­ous search­es and queries:
From expe­ri­ence, after a prod­uct is pur­chase, the promi­nence of these dis­plays is often toned down as the brand rec­og­nizes that the prod­uct no longer rep­re­sents a need for that con­sumer.
Be Purchased
The fact that we have already touched on pur­chas­ing prod­uct sev­er­al times in this arti­cle, in 1‑Click, buy­ing options, and mobile app pur­chas­es, is a tes­ta­ment to just how well inte­grat­ed Ama­zon's check­out sys­tem is to their over­all site expe­ri­ence.
The many fea­tures dis­cussed in this arti­cle essen­tial­ly enable con­sumers to research and eval­u­ate prod­ucts, and if and when they make the deci­sion to pur­chase, Ama­zon's check out sys­tem is only a few clicks away from any point in that jour­ney.
For con­sumers who decide to pur­chase, a fac­tor in their deci­sion mak­ing may have Ama­zon's excel­lent deliv­ery pro­vi­sions, which lever­ages the brand's incred­i­ble logis­tics.
A high­light of this ser­vice is Ama­zon Prime. A sub­scrip­tion to Prime offers guar­an­teed next day deliv­ery for any prod­uct dis­patched from an Ama­zon Ware­house. Cost­ing $99 per year, the ser­vice also includes access to Prime Video, the brand's stream­ing ser­vice and answer to Net­flix.
A lit­tle report­ed ben­e­fit, but one that falls in line with the brand's cus­tomer-cen­tric prin­ci­ples is that if a prod­uct is reduced in price with­in 30 days of a pur­chase, Ama­zon will refund the dif­fer­ence. Such prac­tices are a great way to move con­sumers from a mind­set of pur­chase, to a mind­set of brand loy­al­ty.
Create Awareness
&

Build Loyalty

Ama­zon is a valu­able brand, and as such they can rely on estab­lished audi­ences and glob­al rep­u­ta­tion in con­tin­u­ing to win cus­tomers. How­ev­er that isn't to say that they're not par­tial the occa­sion­al viral video or social media cam­paign.

Cap­tur­ing the excite­ment and instant grat­i­fi­ca­tion of online deliv­ery, it is some­what rem­i­nis­cent of recent sim­i­lar adver­tise­ments from the likes of UK ecom­merce retail­er Argos. One of the retail­er's most suc­cess­ful cam­paigns in recent years has been their unveil­ing of the con­cept of Ama­zon Prime Air.

Some may be skep­ti­cal, but like Google's dri­ver­less cars, deliv­ery drones are a tes­ta­ment the tech com­pa­nies vision and ambi­tion in the field of cus­tomer-cen­tric inno­va­tion. More than any­thing else, this rep­re­sents the brand's iden­ti­ty in the minds of con­sumers.
Seasonal Events: Black Friday/Cyber Monday
Final­ly, any study of the Ama­zon con­sumer jour­ney would not be com­plete with­out men­tion­ing the retail­er's annu­al sales extrav­a­gan­za: Black Fri­day – and increas­ing­ly now, Cyber Mon­day.
Arguably, Ama­zon have been a key dri­ver for the growth of the event into the enor­mous­ly pop­u­lar shop­ping event it is today. The event con­tin­ues to grow year-on-year, and in some ter­ri­to­ries such as the UK, Ama­zon's flash sales and light­ning deals, that see entic­ing time, and stock lim­it­ed dis­counts, have bro­ken sales records for the brand.
Such growth indi­cates that the ecom­merce retail­er has every rea­son to believe that their strat­e­gy to invest heav­i­ly in fur­ther growth could be an astute one.
Key Moments
High­ly pos­i­tive brand sen­ti­ment, rep­u­ta­tion, and trust among con­sumers, with the brand top­ping ana­lysts rank­ings for cus­tomer-cen­tric­i­ty and cus­tomer ser­vice.
Promi­nent vis­i­bil­i­ty in organ­ic and paid search results, for an unpar­al­leled range of prod­ucts, pulling in users under the umbrel­la of the brand's user jour­ney.
Enclosed ecosys­tem once con­sumers are with­in the Ama­zon site expe­ri­ence, ful­fill­ing mul­ti­ple infor­ma­tion­al, and review-based touch­points.
Com­pre­hen­sive avail­abil­i­ty; mil­lions of avail­able prod­ucts; a net­work of third-par­ty sell­ers; and unmatched ful­fill­ment pro­vi­sions for both met­ro­pol­i­tan hubs and remote regions.
Incred­i­ble sim­pli­fi­ca­tion of the path to pur­chase. Cus­tomer are able to pur­chase prod­ucts with as lit­tle as one click.
Class-lead­ing review sys­tem and user-gen­er­at­ed con­tent. Ama­zon reviews have become a valu­able resource for con­sumers every­where look­ing to eval­u­ate poten­tial pur­chas­es.
A rep­u­ta­tion for cus­tomer-cen­tric­i­ty and ser­vice, cement­ed into the minds of con­sumers all over the world.
Final Thoughts
With­out want­i­ng to labor the point, the stand­out fac­tor that uni­fies all of Ama­zon's activ­i­ties is their unfal­ter­ing com­mit­ment to cus­tomer-cen­tric prin­ci­ples. The brand's suc­cess is a tes­ta­ment to what can be achieved when a brand com­mits to a strat­e­gy designed around pos­i­tive rep­u­ta­tion and brand sen­ti­ment, built on series of sat­is­fac­to­ry moments, that in the end, puts their brand, and their ser­vices at the top of a con­sumer's mind.
In many cas­es, con­sumers can have full con­fi­dence that when they buy a well-reviewed prod­uct on Ama­zon, they are not only get­ting great val­ue, but great ser­vice. With that lev­el of trust, the con­sumer jour­ney can be sim­pli­fied to a few mere steps.
While this arti­cle isn't intend­ed to be a com­pre­hen­sive analy­sis of con­sumers' online pur­chase jour­neys, it pro­vides a win­dow into the many ele­ments that com­pose the Ama­zon cus­tomer expe­ri­ence. And in the eyes of many, Ama­zon tru­ly are the lead­ers in cus­tomer-cen­tric online com­merce.
---
What do you think of Ama­zon's con­sumer jour­ney?