With the busiest ecommerce period of the year now upon us, brands should look to collect the data necessary to better understand their consumers, with a view to delivering personalized experiences in the near future. Increasingly, research is showing that this is what consumers are coming to expect from brands.
---
The modern marketer faces many challenges. While everyone else was enjoying their Thanksgiving turkeys last week, many marketers were acutely aware that the holiday marks the beginning of the single most important commercial period of the year.
For ecommerce retailers, often months of planning, strategy, and preparations will hinge on the results of seasonal marketing performance. Success means not only having made the right call on which campaigns to run with, and on which channels, but having the right tools, analytics, and measurement set up to collect the data to empower future performance.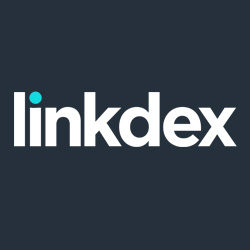 The seasonal shopping period is crucial because success breeds success. Data collected from high-performing campaigns is a powerful resource for marketers to better understand and develop insights about the way customers are behaving on their brand journeys.
Above all, data allows brands to create personalized, unique and optimized experiences for consumers – finely tuned for each individual preference. Often there's a tension between the level of personalization being delivered and the amount of data that consumers are being required to give up, and brands have had to tread this line carefully.
However, recent research has shown that increasingly, consumers feel ready for personalized experiences and are willing to divulge a little data if it means making their lives easier.
Consumers Expect Personalized Experiences
In a survey of more that 3,000 adult consumers in the U.S. and UK by digital marketing agency AgilOne, more than 70 percent of consumers said they expect personalized experiences with the brands they interact with. Above all, consumers expected brands to "remember how long a person has been a customer," and to "remember past purchases."
The survey's finding are particularly poignant as they present a direct representation of how consumers feel about the data that is being collected front them, and how it is being implemented.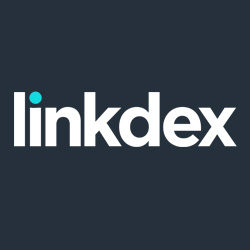 Key stats from AgilOne's "Marketing Personalization Preferences" report:
More than 79 percent of U.S. consumers and 70 percent of UK consumers expect personalized experiences from the brands they shop with.
More than 50 percent of consumers in the U.S. and UK expected ecommerce sites to remember their past purchases.
Among U.S. shoppers, the most popular personalized experiences were emails offering discounts on products they previously viewed (66 percent), alerts when products they like are on sale (57 percent) and VIP customer appreciation rewards (51 percent).
Consumers in the U.S. were generally more likely to expect online retailers to personalize experiences than those in the UK. For example, whereas half of Americans said they would like to receive a new customer welcome greeting, only 34 percent of UK consumers agreed.
Millennials, or shoppers aged 18-34, were much more likely to appreciate almost all forms of personalization, with 52 percent expecting brands to remember their birthdays compared to just 20 percent of shoppers aged 65 and over.
Personalization of emails is much more popular and well received than personalization of display advertising, with 66 percent of U.S. consumers and 57 percent of UK consumers welcoming email retargeting, but only 24 percent of U.S. consumers and 17 percent of UK consumers welcoming web-based retargeting.
What Personalization Really Means
While consumers may expect personalization from the brands they purchase from, delivering real personalization can be complicated. The exact level of personalization that consumers expect varies from person to person. For example, many people appreciate email discounts (66 percent), while many less appreciate pop-up offers (24 percent in the U.S., and just 17 percent in the UK).
As consumer expectations grow, it won't be too long before a defining characteristic of leading brands will be in the level and quality of personalized experiences that they are able to provide. In the future, it will be critical for brands to identify and target shoppers with content, offers, and messages they want to see, and will be receptive to, with insights gained from analysing the data they are able to collect.
In the meantime, just one thing is certain: marketers have a busy month ahead.
You can download AgilOne's full report here.