For all con­sumer-fac­ing busi­ness­es, a preva­lent, engaged brand com­mu­ni­ty is the ulti­mate asset. Research has shown that brand­ed com­mu­ni­ties not only dri­ve greater reach, but also add val­ue at the oth­er points of the user jour­ney, such as encour­ag­ing con­ver­sions, or improv­ing exist­ing cus­tomer rela­tion­ships. How­ev­er, across many indus­tries, active and engaged brand com­mu­ni­ties remain few and far between. Here are 10 brand com­mu­ni­ties lead­ing the way.
---
Per­haps the biggest chal­lenge for brands is that build­ing brand com­mu­ni­ties requires a con­sid­er­able invest­ment in time, and com­plete com­mit­ment and inte­gra­tion from depart­ments across a busi­ness to stand a chance.
A HBR study on brand­ed com­mu­ni­ties states that "too often, com­pa­nies iso­late their com­mu­ni­ty-build­ing efforts with­in the mar­ket­ing func­tion. That is a mis­take. For a brand com­mu­ni­ty to yield max­i­mum ben­e­fit, it must be framed as a high-lev­el strat­e­gy sup­port­ing busi­ness­wide goals."
Last year, we cov­ered two of the most imag­i­na­tive and pop­u­lar brand­ed com­mu­ni­ties, the SAP Com­mu­ni­ty Net­work, and Ran­dom House­'s Fig­ment, two com­mu­ni­ties that have cap­tured the hearts and minds of con­sumers by pro­vid­ing a place to share and tips, advice, and sto­ries with like-mind­ed indi­vid­u­als. The com­mu­ni­ties are built on the three prin­ci­ples of feed­back, advo­ca­cy, and sup­port which were iden­ti­fied in a 2012 Comblu report for being the pil­lars for a suc­cess­ful brand com­mu­ni­ty.
SAP in par­tic­u­lar are oper­at­ing at the very fore­front of the indus­try in build­ing a engaged brand com­mu­ni­ty, and it stems from the tech­nol­o­gy com­pa­ny's orga­ni­za­tion-wide com­mit­ment to pro­vid­ing a plat­form for social engage­ment. CMO Jonathan Bech­er spoke of the com­pa­nies phi­los­o­phy, in which social is seen to ben­e­fit every depart­ment, from sales, to devel­op­ment, sup­port and mar­ket­ing, and in which social inter­ac­tion is viewed as an "enabler" and "not a goal in itself".
Recent­ly, sev­er­al brands have been step­ping up their efforts to engage con­sumers and build online com­mu­ni­ties. What's fas­ci­nat­ing about each one is that each is unique­ly dif­fer­ent, offer­ing dif­fer­ent oppor­tu­ni­ties and incen­tives for con­sumers to par­tic­i­pate and engage. Let's look at 10 brand com­mu­ni­ties lead­ing the way.
10 Exceptional Brand Communities
With more than 2.5 mil­lion engaged mem­bers, the SCN has been called "the most exten­sive use to date of social media by a cor­po­ra­tion," by Richard Adler from the Aspen Insti­tute. Com­mu­ni­ty mem­bers range from huge multi­na­tion­als, such as Dis­ney and Bose, to innu­mer­able small and medi­um-sized busi­ness­es, all of which are able to con­nect and mutu­al­ly ben­e­fit via the SCN. The com­mu­ni­ties real suc­cess lies in the fact that many mem­bers are high­ly engaged and will­ing to con­tribute time and exper­tise to grow the strength of the net­work.

Key strength: Huge, diverse, and high­ly engaged com­mu­ni­ty. Users gain rep­u­ta­tion for com­mu­ni­ty con­tri­bu­tions and there are plen­ty of incen­tives for users to con­tin­ue to engage.
The Playsta­tion Com­mu­ni­ty has done an excep­tion­al job at pro­vid­ing an online space for gamers to con­nect. Users are able to zone in on their spe­cif­ic inter­ests, whether it be by game, inter­ests, or the type of sup­port they need, and it's clear to see how the net­work caters for the pil­lars of feed­back, advo­ca­cy, and sup­port.

The com­mu­ni­ty is close­ly tied to Playsta­tion's linked social media chan­nels, on YouTube and Twit­ter, and users are also able to expe­ri­ence con­tent being gen­er­at­ed both by brands, and users them­selves.

User-gen­er­at­ed con­tent cre­ation is one of the great strengths of the com­mu­ni­ty and with new fea­tures on the PS4 con­sole that enable users to upload in-game clips direct­ly online, this is only going to increase and con­tin­ue to grow the strength of the com­mu­ni­ty.
Key strength: Vir­tu­al­ly unlim­it­ed capa­bil­i­ty and scale in user-gen­er­at­ed con­tent, that both enter­tains and adds val­ue at aware­ness build­ing, and pur­chase-point con­sumer touch­points.
3. Being Girl (Procter and Gamble)
Being Girl was cre­at­ed in 2000 as an infor­ma­tive resource for young, teenage girls, to con­nect and find out answers to the those dif­fi­cult ques­tions that grow­ing up entails. Like a dig­i­tal big sis­ter, the com­mu­ni­ty enables open dis­cus­sion and the abil­i­ty to ask the res­i­dent expert, Anna, for advice on top­ics such as men­stru­a­tion, eat­ing dis­or­ders, acne, and dat­ing.
Being Girl has been expand­ed to 46 coun­tries world­wide, and its strength lies in the fact that girls all over the world can relate to each oth­er in the tri­als of grow­ing up. Being Girl was cit­ed in the book "Groundswell", as requir­ing just a 1 per­cent con­ver­sion rate to offer a 3x ROI built on the brand loy­al­ty that the com­mu­ni­ty inspires.
Key strength: Glob­al reach, and builds brand loy­al­ty among poten­tial cus­tomers for prod­ucts in a com­pet­i­tive niche where loy­al­ty for a brand often lasts a life­time.
4. Figment (Random House)
Fig­ment is a brand­ed com­mu­ni­ty that caters to teenagers who love to read and write fan fic­tion.
Fig­ment has more than 300,000 mem­bers who can share, cre­ate, and mod­er­ate con­tent, as well as cre­ate aware­ness by rec­om­mend­ing prod­ucts. High­ly engaged indi­vid­u­als become brand advo­cates giv­ing sin­cere and earnest reviews of the prod­ucts they enjoy, and this ful­fils mul­ti­ple touch­points for oth­er com­mu­ni­ty mem­bers. It shows how all con­sumer-fac­ing brands can gen­er­ate brand­ed com­mu­ni­ty engage­ment by focus­ing on spe­cif­ic, high­ly engaged nich­es with­in their audi­ences.
Key strength: Laser focus on a niche seg­ment of brand audi­ence, which ensure rich engage­ment lev­els, and fan­tas­tic mutu­al com­mu­ni­ty expe­ri­ence.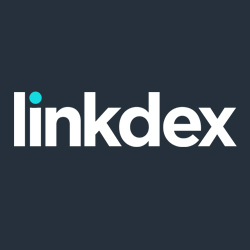 H&R Block cre­at­ed a com­mu­ni­ty site that con­nects users to a tax pro­fes­sion­al for quick respons­es to tax-relat­ed ques­tions via the "Get Answers" sec­tion of their web­site. The real strength of the por­tal is in con­nect­ing users enabling them to learn and share expe­ri­ences with oth­ers in the H&R Com­mu­ni­ty. The com­mu­ni­ty is report­ed to have answered 1 mil­lion ques­tions and gen­er­at­ed a 15 per­cent lift in busi­ness.
Key strength: Adds gen­uine, and high­ly use­ful val­ue to con­sumer lives. Allows user ques­tions to build the com­mu­ni­ty into a com­pre­hen­sive resource.
HOG is a spe­cial com­mu­ni­ty. Harley-David­son enthu­si­asts share more than their loy­al­ty to a brand. For them, it rep­re­sents a way of life, a cul­ture, and it is one that can be found all over the world. Since the 1980s, Harley-David­son have been dili­gent­ly build­ing up a brand com­mu­ni­ty based around shared lifestyle, taste, and ethos. HOG was born as a way the brand's high­ly pas­sion­ate con­sumers to con­nect and engage online. With more than 1 mil­lion active mem­bers, the strength of the com­mu­ni­ty lies in the open­ness and high­ly impas­sioned mem­bers it tries to fos­ter and serve.
Key strength: Incred­i­bly strong and impas­sioned com­mu­ni­ty, one that extends beyond online com­mu­ni­ties. HOG acts as a con­nec­tor for enthu­si­asts around the world.
Lugnet is an estab­lished web­site and the largest unof­fi­cial com­mu­ni­ty of Lego fans. Lugnet is main­ly com­posed of adult men, who build elab­o­rate Lego projects, shar­ing news and images of their cre­ations. As a focused and niche group of users, the Lugnet com­mu­ni­ty has even been rec­og­nized by the Lego brand as being a valu­able source of infor­ma­tion. As one Lego spokesman said: "[Lugnet offers] incred­i­bly valu­able insights" in hard­ware, soft­ware, design and usabil­i­ty, feed­back which informs the brands prod­uct devel­op­ment, mar­ket­ing, and much more.
Key strength: A high­ly enthu­si­as­tic and capa­ble com­mu­ni­ty that is recep­tive to work­ing close­ly with the brand to pro­vide a source of feed­back which can inform prod­uct and busi­ness deci­sions.
My Star­bucks Idea works on the same prin­ci­ple as the old cus­tomer "sug­ges­tion box" for the glob­al cof­fee chain's 150,000+ mem­bers. In the last six years, sug­ges­tions from My Star­bucks Idea com­mu­ni­ty mem­bers has led to the imple­men­ta­tion of near­ly 300 inno­va­tions – from dig­i­tal tip­ping, peach green-tea lemon­ade, to the huge­ly pop­u­lar abil­i­ty to enjoy free Wi-Fi. Alex Wheeler,VP glob­al dig­i­tal mar­ket­ing for Star­bucks, said that "our pas­sion­ate cus­tomers and part­ners have been shar­ing their ideas with us on My Star­bucks Idea, and we have lis­tened and act­ed upon many amaz­ing inno­va­tions that we have received from this online com­mu­ni­ty."
Key strength: Actu­al imple­men­ta­tion and fol­low through of pop­u­lar ideas shows that the brand lis­tens to con­sumers, which inspire ever greater lev­els of inno­va­tion and ideas. A real asset for the brand's con­tin­ued pro­gres­sion.
Ora­cle Com­mu­ni­ty con­nects the mil­lions of users world­wide who use the plat­form, whether for per­son­al or for a busi­ness func­tion. It enables users to ask ques­tions on ded­i­cat­ed forums and to solve prob­lems togeth­er. Mem­bers are able to share per­son­al sto­ries, form inde­pen­dent groups, and even build their own net­works and sched­ule meet­ings.
Key strength: A great tech­ni­cal resource, which seeks to aid users in solv­ing prob­lems in any way it can. Very pop­u­lar among its tar­get audi­ence.
While many brands feel com­fort­able on social media plat­forms such as Twit­ter, or Insta­gram, where they are able to main­tain a lev­el of con­trol of the con­tent on their chan­nels, the major­i­ty seem reluc­tant to open a chan­nel on Red­dit, put off per­haps by the unabridged open­ness of the site, and the raw­ness of user-gen­er­at­ed com­ments. Nord­strom, how­ev­er, felt ready to rise to the chal­lenge, a first for a lux­u­ry brand.
The brand val­ues gen­uine authen­tic­i­ty, which gives them the brav­ery to facil­i­tate open con­ver­sa­tion with cus­tomers via red­dit. All ini­tial signs point toward it being a high­ly pos­i­tive move for the brand. "We've been on Red­dit for about two months," said Dan Evans Jr., spokesper­son for Nord­strom, Seat­tle. "We hope it's anoth­er way for us to respond to and speak with our cus­tomers direct­ly in real-time in a way our cus­tomers will enjoy."
Key strength: Engag­ing on an open forum such as red­dit requires brands to com­mit to gen­uine authen­tic­i­ty, con­sumer-cen­tric­i­ty, and social val­ues, which ensures sen­ti­ment for the brand will win a high­ly pos­i­tive response. Future-proof, and long-term wins.
Why Should Brands Build A Strong Brand Community?
Each one of the above brand com­mu­ni­ties offer a unique set of virtues that ensure their suc­cess. To vary­ing degrees, each pos­sess­es the three pil­lars of feed­back, advo­ca­cy, and sup­port that have come to define a thriv­ing com­mu­ni­ty.
Lugnet and My Star­bucks Idea offer a unmatch­able resource for brands to gain feed­back on their prod­uct offer­ing and the influ­ence of that feed­back has per­me­at­ed into the cul­ture and iden­ti­ty of the com­pa­ny. Harley-David­son is an out­stand­ing exam­ple of how a brand can win and engen­der advo­ca­cy. H&R Block and Ora­cle Com­mu­ni­ty offer valu­able sup­port resources for con­sumers.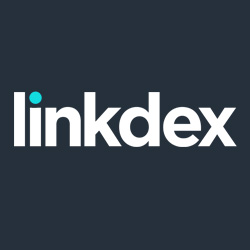 Anoth­er cru­cial ele­ment of all of these is that all of these net­works offer a unique val­ue propo­si­tion for con­sumers, whether it be the facil­i­ta­tion and shar­ing of infor­ma­tion (SCN, Being Girl, H&R Block, Ora­cle Com­mu­ni­ty), or a plat­form for users to con­nect and share con­tent (Playsta­tion Com­mu­ni­ty, Fig­ment).
Per­haps the most impor­tant take­away, and the one which required the great­est amount of com­mit­ment from an orga­ni­za­tion to deliv­er, is the bold­ness and authen­tic­i­ty that enables brands to oper­ate in a way which does­n't require cen­sor­ship. It's a mea­sure of how trans­par­ent a com­pa­ny is pre­pared to be, and some­thing all brands must even­tu­al­ly aspire toward. The rewards for such authen­tic­i­ty as unmatched (hav­ing, for exam­ple, the pow­er to trans­form strug­gling motor­cy­cle brand Harley-David­son in the 1980s into the mul­ti-mil­lion dol­lar glob­al brand they are today).
Build­ing such com­mu­ni­ties requires inte­gra­tion and com­mit­ment across depart­ments with­in an orga­ni­za­tion. HBR's afore­men­tioned study sum­ma­rized:
"In today's tur­bu­lent world, peo­ple are hun­gry for a sense of con­nec­tion; and in lean eco­nom­ic times, every com­pa­ny needs new ways to do more with what it already has. Unfor­tu­nate­ly, although many firms aspire to the cus­tomer loy­al­ty, mar­ket­ing effi­cien­cy, and brand authen­tic­i­ty that strong com­mu­ni­ties deliv­er, few under­stand what it takes to achieve such ben­e­fits. Worse, most sub­scribe to seri­ous mis­con­cep­tions about what brand com­mu­ni­ties are and how they work."
It means that brand com­mu­ni­ties are not, as they are often per­ceived, a lone mar­ket­ing or cus­tomer sup­port objec­tive, but a busi­ness strat­e­gy that demands authen­tic­i­ty as a pre-req­ui­site. In estab­lish­ing one, a brand can look to grow and evolve with the expec­ta­tions and needs of its most valu­able cus­tomers.