You've spent time and resources devel­op­ing a strate­gic mar­ket­ing cam­paign that dri­ves qual­i­fied traf­fic to your brand's web­site. You've employed SEO, PPC, email mar­ket­ing, and more. You're see­ing a storm of vis­i­tors land on your site but they leave after only brief vis­its. They're not stick­ing around and they're cer­tain­ly not con­vert­ing to cus­tomers and con­tribut­ing rev­enue. Now what?
---
Where are peo­ple drop­ping off your web­site? Why are they leav­ing? You can solve these prob­lems by tap­ping into your Google Ana­lyt­ics data.
With a bet­ter idea of the weak points on your web­site, you can make adjust­ments to bet­ter engage your audi­ence and get them to the point of con­ver­sion. Let's walk through three com­mon sce­nar­ios you might encounter.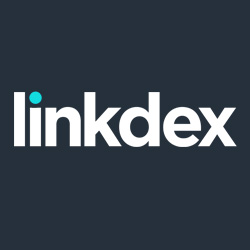 Situation 1: A User Visits One Page, Then Immediately Leaves
When a vis­i­tor to your web­site lands on a par­tic­u­lar page, but imme­di­ate­ly leaves, that's called a bounce. Obvi­ous­ly, we want them to stick around to engage with more con­tent and even­tu­al­ly fol­low through on con­ver­sion activ­i­ties, whether that's sign­ing up for the newslet­ter, buy­ing a prod­uct or watch­ing a pro­mo­tion­al video.
With­in Google Ana­lyt­ics, you can review the Bounce Rate col­umn in the "Land­ing Pages" report (Behav­ior > Site Con­tent > Land­ing Pages) to see what per­cent­age of users bounce by page.
In this exam­ple from a col­lege web­site, we can see pages show­ing a high­er aver­age bounce rate. Using a weight­ed sort will ensure you're look­ing at sta­tis­ti­cal­ly sig­nif­i­cant data. While there isn't nec­es­sar­i­ly a mag­ic num­ber for a per­fect bounce rate, num­bers above 60 per­cent gen­er­al­ly are cause for con­cern.
Always con­sid­er the con­tent of the page you're ana­lyz­ing and the user flow before mak­ing adjust­ments. In some cas­es, a high bounce rate can actu­al­ly indi­cate that vis­i­tors effi­cient­ly found the infor­ma­tion they were look­ing for, which caus­es them to bounce from the web­site.
In the exam­ple here, we can note that two "apply" pages show up in this list, mean­ing that a large per­cent­age of poten­tial stu­dents look at the appli­ca­tion form and choose not to move for­ward. While not every user is ready to take the jump of imme­di­ate­ly apply­ing for col­lege, per­haps offer­ing a free infor­ma­tion­al down­load would help guide users to take a fur­ther step.
Once you under­stand where peo­ple are leav­ing, take some time to iden­ti­fy why those pages aren't engag­ing from a user's per­spec­tive.
Maybe the page or the cor­re­spond­ing images take too long to load, which often frus­trates today's fast-paced Inter­net user.
Also, con­sid­er how the page works on mobile devices. It may look great and load fast on your desk­top with a broad­band con­nec­tion, but test it out on your phone or tablet. If vis­i­tors can't get the infor­ma­tion they want right now, they'll find it some place else.
There are also a num­ber of ways to encour­age traf­fic to remain on your web­site even after they've fin­ished review­ing the prod­uct page or blog post they ini­tial­ly vis­it­ed. It may be as sim­ple as includ­ing more imagery or pro­vid­ing a list of oth­er arti­cles they might be inter­est­ed in.
It's not enough to sim­ply dri­ve traf­fic to your page. Find sub­tle ways to get them to stick around.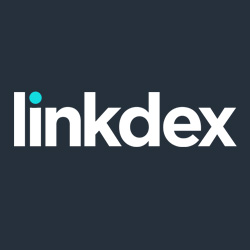 Situation 2: Traffic From Facebook Has A High Bounce Rate
In order to get more insight on a spe­cif­ic page, select that page in the Land­ing Pages report. Then, add Source/Medium as a Sec­ondary Dimen­sion to bet­ter ana­lyze where vis­i­tors who bounce are com­ing from.
In this exam­ple, a recipe received heavy traf­fic after being shared on Face­book. How­ev­er, we note that Face­book traf­fic (shown with var­i­ous facebook.com URLs) tend­ed to have a much high­er bounce rate than email traf­fic.
From this data, we can see that peo­ple who have signed up for this brand's newslet­ter, and click through from an email, are much more like­ly to be engaged with the site's con­tent. Based on this insight, this brand may decide to adjust their mar­ket­ing strat­e­gy to focus less on Face­book and more on email.
Situation 3: One Page, High Exit Rate
The exit rate shows the per­cent­age of peo­ple who left your web­site from a par­tic­u­lar page. That may have been the first page they looked at, or they could have reviewed oth­er parts of the web­site before leav­ing from this par­tic­u­lar spot. Google Ana­lyt­ics will show you the num­ber of Exits and the Exit Rate for each page if you view the report at Behav­ior > Site Con­tent > Exit Pages.
In this exam­ple, we see that an Apply page once again shows up, with a high Exit Rate (63.96 per­cent). Almost two-thirds of the peo­ple reach­ing this page leave the site! This data rein­forces the need to look at revis­ing the page to include addi­tion­al options beyond an imme­di­ate col­lege appli­ca­tion to keep stu­dents inter­est­ed.
Keep in mind the kinds of pages you're look­ing at when ana­lyz­ing Exit Rate. If it's a thank you page for mak­ing a pur­chase or sign­ing up for a newslet­ter, then that's a sign that the vis­i­tor made a desired con­ver­sion. This is a good thing!
If you're notic­ing a high Exit Rate, and it's not a desired result, uti­lize some of the tac­tics men­tioned above in the bounce rate dis­cus­sion. You can also adjust the page lay­out, exper­i­ment with dif­fer­ent con­tent or calls to action, per­haps include a video or info­graph­ic.
Find var­i­ous ways to make the web­site more engag­ing. This will lead to longer vis­its and an increased oppor­tu­ni­ty for con­ver­sions.
Conclusion
Your web­site is a major com­po­nent to any mar­ket­ing strat­e­gy that you imple­ment. It's where your audi­ence goes to learn more about your brand and make a deci­sion about engag­ing with you.
If you aren't see­ing the desired results from your web­site, turn to Google Ana­lyt­ics to get more insight on why it isn't per­form­ing as well as you'd like. It may take some time to opti­mize your lay­out and con­tent, but by reg­u­lar­ly con­sult­ing your Google Ana­lyt­ics reports as you make adjust­ments, you should be able to find a strat­e­gy that keeps users on the web­site and encour­ages them to con­vert.
---
Have you used your ana­lyt­ics to fig­ure out where and why peo­ple leave your web­site?