Local SEO has had a resur­gence of inter­est as of late, thanks in large part to Poke­mon GO and our friends at Niantic.
It's cer­tain­ly a heady top­ic – and one worth close dis­cus­sion. As a result, we reached out to SEOs around the globe for their best local search tips — and they deliv­ered. Below you'll find a com­pre­hen­sive guide to all things local SEO, from all the basics you want/need to nail to more advanced tech­niques.
Hap­py opti­miz­ing.
Local

SEO

Basics
NAP

Citations
It's Local SEO 101: the name, address and phone num­ber, or NAP, of a busi­ness should be iden­ti­cal across all local busi­ness direc­to­ries, said Joe Flana­gan, own­er of Rank Eas­i­ly, a dig­i­tal mar­ket­ing agency for SMBs. And that's because Google will poten­tial­ly penal­ize rank­ings if the NAP is not the same across the Inter­net.
"You should have iden­ti­cal for­mat­ting for your com­pa­ny name, address and phone num­ber on your web­site, local list­ings and social chan­nels," said Brock Mur­ray, COO of dig­i­tal mar­ket­ing agency seo­plus+. "Any con­flicts could penal­ize your rank­ings, espe­cial­ly in the maps. While Google bots can iden­ti­fy the dif­fer­ence between minor for­mat vari­a­tions [like "&" vs. "and"], it's in your best inter­est to be con­sis­tent. NAP is one of the few things that's com­plete­ly with­in your con­trol, so get it right."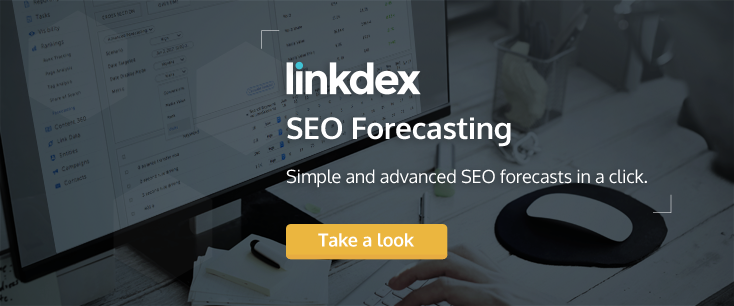 April Jimenez, direc­tor of dig­i­tal mar­ket­ing at inter­ac­tive agency Hue­mor, agreed.
"Hav­ing incon­sis­tent list­ings across Google and oth­er search engines can nose­dive your local list­ings. Beyond being a bad user expe­ri­ence — Suite 2B vs. Floor 2B can have a poten­tial client wan­der­ing the wrong hall­way or the wrong build­ing for that mat­ter [and] incor­rect phone num­bers or address­es are just bad busi­ness all around, espe­cial­ly when a major­i­ty of search­es are now mobile — it shows Google that you're not pay­ing atten­tion to your local pres­ence and can be inter­pret­ed that you are not rep­utable or trust­wor­thy as a busi­ness."
Mur­ray also rec­om­mend­ed keep­ing a record of all log-in cre­den­tials for cita­tion sites and social net­works.
"If you do change address­es or phone num­bers in the future, it is incred­i­bly time-con­sum­ing to update this infor­ma­tion across the web and out­sourc­ing to a cita­tion ser­vice costs a pret­ty pen­ny," he said. "Stay­ing orga­nized will help you keep NAP infor­ma­tion 100 per­cent accu­rate at all times and avoid any poten­tial penal­ties or de-index­ing due to con­flicts. After all, that Poke­Stop can't be found if it's list­ed at the wrong address."
Maps
Beyond that, Justin Mose­bach, direc­tor of local search at Inter­net mar­ket­ing agency YDOP, sug­gest­ed includ­ing a map and detailed loca­tion infor­ma­tion on a busi­ness web­site itself.
"Tell your vis­i­tor where park­ing is, how to find the main door and what land­marks your loca­tion is near," he said. "If there is pub­lic trans­porta­tion, list what routes and stops are near­by, and include a link to Google Map's direc­tions."
Google My Business
Chelsey Mot­er, dig­i­tal ana­lyst for SEO agency seoWorks, said her #1 local SEO tip is to cre­ate a Google My Busi­ness page.
"Users final­ly have the oppor­tu­ni­ty to view the most impor­tant infor­ma­tion about a busi­ness almost effort­less­ly. A [Google My Busi­ness] page is very easy to see and will show up in the top right of the SERPs," she said. "Busi­ness­es can dis­play infor­ma­tion such as a descrip­tion, busi­ness hours, direc­tions and even a Call Now but­ton if searched on a mobile phone. By hav­ing a [Google My Busi­ness] page, cus­tomers can find you more eas­i­ly through search and Google Maps."
Fur­ther, Mur­ray said brands with ver­i­fied Google My Busi­ness pages can eas­i­ly match for­mat­ting every­where else to mim­ic that list­ing.
Other Platforms
In addi­tion to Google My Busi­ness, Andrew Choco, vice pres­i­dent of mar­ket­ing at dig­i­tal agency Direc­tive Con­sult­ing, rec­om­mend­ed direc­to­ries like Foursquare, Tri­pAd­vi­sor, Super­pages, Infogroup and Yahoo.
Randy Mitchel­son, vice pres­i­dent at cre­ative agency iPart­ner­Me­dia, agreed the best course of action after cre­at­ing a list­ing in the Google direc­to­ry and claim­ing the pin drop on Google Maps is to repli­cate behav­ior on oth­er high-val­ue busi­ness direc­to­ry plat­forms.
"Face­book, LinkedIn and Twit­ter all offer free busi­ness pages and these pages get great search results and are often­times found on page one of Google," he said. "Yelp and [YP] list­ings also earn supe­ri­or search results."
And don't for­get the red­head­ed stepchild that is Bing.
Per Ian Keir, SEO asso­ciate for dig­i­tal mar­ket­ing firm Drag­on­Search, brands should also make sure their Bing Busi­ness Places pro­files are set up.
"Before the organ­ic results load, there's the 'local 3 or 4 pack,'" he said. "You want to make sure vis­i­tors are see­ing your infor­ma­tion there first. Vis­i­tors will be more like­ly to click on a busi­ness in that local pack than con­tin­u­ing fur­ther down the page."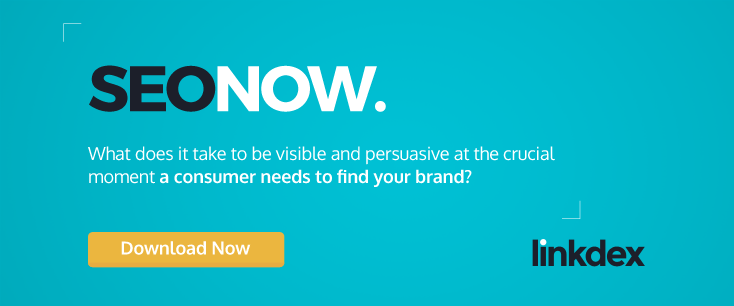 Implicit Search
Eric Brant­ner, founder of blog guid­ance site Scribblrs.com, said local busi­ness­es stand to gain the most from implic­it search as search­es for top­ics like "cof­fee" yield local busi­ness­es when Google knows it is implied the searcher is look­ing for some­place near­by to get a cup of cof­fee. At the same time, many small busi­ness fail to take advan­tage of implic­it search, he said. A Google My Busi­ness list­ing, how­ev­er, helps busi­ness­es pop up in a list of local busi­ness­es that appear in the results of an implic­it search, Brant­ner said.
"It's also use­ful to make sure your site tar­gets your local key­words," Brant­ner added. "Not stuff­ing key­words like 'cof­fee shop Hous­ton' all through­out your copy. How­ev­er, using key­words which are rel­e­vant and nat­ur­al can be help­ful."
Customer Reviews
It's almost over­ly sim­ple: Reviews help local SEO, so busi­ness­es should find the right way to ask cus­tomers for them because reviews give a brand cred­i­bil­i­ty and Google favors busi­ness­es with pos­i­tive reviews, said Tasha May­ber­ry, pres­i­dent of web design and PR firm Social Media 22.
"So if you are a restau­rant, pass a post card in the bill­fold offer­ing a free drink or oth­er deal for leav­ing a review on Google and/or Yelp. If you are a brick and mor­tar store, col­lect cus­tomer emails – offer a coupon online and ask them to sub­scribe to your email list to unlock the deal or do a big give­away around the hol­i­days or anoth­er time of year and to enter they must give name and email," she said. "Set up an auto­mat­ed email that is sent when some­one sub­scribes — MailChimp is a great tool – and in this email thank them for sub­scrib­ing and offer some­thing of val­ue in exchange for them leav­ing a review on Google or Yelp."
Adam O'Leary, pres­i­dent of bou­tique ad agency Encite Mar­ket­ing, agreed even busi­ness­es not inter­est­ed in full-on SEO cam­paigns can focus on encour­ag­ing reviews.
"There is no one sil­ver bul­let to SEO, but this could help them in oth­er aspects of their busi­ness. There isn't any­thing as valu­able as a refer­ral and Google reviews are the dig­i­tal equiv­a­lent of that," O'Leary said. "They just need to be care­ful not to incen­tivize peo­ple to write reviews or cre­ate inau­then­tic ones…their audi­ence will see through it."
Chelsey Mot­er also not­ed that hav­ing a Google My Busi­ness page makes it easy for cus­tomers to leave a review with­out hav­ing to vis­it any addi­tion­al web­sites or social media sites.
"It's a great way to inter­act with your cus­tomers and opens anoth­er door for com­mu­ni­ca­tion," she said. "Last­ly, it ver­i­fies your busi­ness, which allows you to build trust with your cus­tomers."
Fur­ther, Lach­lan Wells, search mar­ket­ing con­sul­tant for spe­cial­ist SEO agency Opti­mis­ing, rec­om­mend­ed find­ing the right moment to ask for a review.
"Many busi­ness own­ers will place a link on their web­site to review plat­forms, or add a sign to their counter or a stick­er on their win­dow, but these tend to reach peo­ple at the wrong time. If your cus­tomer is still fig­ur­ing out their order, they're not think­ing about leav­ing a review lat­er, they're too busy mak­ing a deci­sion," Wells said. "If you're an online retail­er, add your review links to a deliv­ery con­fir­ma­tion email on the day the order is due to arrive. Restau­rants can add small cards to their take­out bags remind­ing cus­tomers that they read every review. A tour guide client at our agency emails pho­tos to his tour par­tic­i­pants at the end of each trip. Reliv­ing the mem­o­ries of their tour is the per­fect time to invite his cus­tomers to review, so he adds links to this email."
Audits
When plan­ning a local opti­miza­tion strat­e­gy, busi­ness­es should first assess their web­sites, said Damon Bur­ton, pres­i­dent of SEO firm SEO Nation­al.
"Your web­site should act as a sol­id foun­da­tion for the rest of your efforts to be built upon," he said. "Opti­miz­ing local list­ings, [blogs], press releas­es, etc. are only as effec­tive as the web­site they link to."
In addi­tion, he rec­om­mend­ed using a free tool like GTmetrix to ana­lyze site speed and deter­mine if some­thing as sim­ple as a bet­ter host or using a con­tent deliv­ery net­work can improve the site with­out hav­ing to over­haul its design.
Local Links
Per Jimenez, the more engage­ment a local pres­ence has – like claim­ing local list­ings, ensur­ing infor­ma­tion is cor­rect, encour­ag­ing reviews, respond­ing to clients and engag­ing the local com­mu­ni­ty – the more sig­nals a busi­ness has that it is valu­able to its com­mu­ni­ty.
"Once your foun­da­tion is estab­lished, earn­ing reviews on Google My Busi­ness is key, but earn­ing links and men­tions from oth­er local sites such as blogs and news sites can real­ly move the nee­dle in Google's local search results," added Austin Lund, res­i­dent local search guru at dig­i­tal mar­ket­ing agency Big Leap.
Dan More­head, SEO man­ag­er at dig­i­tal agency CTI Dig­i­tal, agreed busi­ness­es should not for­get to expand their link pro­files.
"Lots of SEOs wor­ry about a link's rel­e­van­cy to a par­tic­u­lar site, but for local SEO it's this net­work of local busi­ness­es that can real­ly ben­e­fit vis­i­bil­i­ty and estab­lish the site as an authen­tic and high­ly rel­e­vant search result," More­head said. "Mak­ing use of already exist­ing con­nec­tions is the ide­al place to start in secur­ing local links. Sup­pli­ers or [retail­ers]? Get in touch for a tes­ti­mo­ni­al. Do they con­tribute to com­mu­ni­ty events at a local church? Get a link. These are authen­tic, local web­sites and secur­ing links from these are often key to suc­cess­ful local SEO cam­paigns."
Mose­bach con­curred local com­mu­ni­ty groups like non­prof­its or school sports teams a busi­ness donates to, char­i­ties its staff vol­un­teers for or local schol­ar­ships they have start­ed are great to link to and to get links from.
Indeed, Jim Lastinger, CEO of dig­i­tal mar­ket­ing firm Deep Field, called links from local web­sites one of the best-kept secrets in local SEO.
"Hav­ing a web­site in the same city as your busi­ness link to you is a strong sig­nal to search engines that you are legit­i­mate­ly locat­ed in the area and more than like­ly a qual­i­ty busi­ness," Lastinger added.
In addi­tion to local sources, Alexan­der Gro­su, dig­i­tal mar­keter at dig­i­tal mar­ket­ing agency inSeg­ment, not­ed busi­ness­es should pur­sue links from author­i­ty sources and links spe­cif­ic to their indus­tries.
"Also remem­ber that some­times no links are need­ed," he said. "In cer­tain cas­es, such as hyper-local busi­ness­es, the Google My Busi­ness pro­file, the on-page opti­miza­tion and the cita­tions will be more than enough. These fac­tors make for more than 50 per­cent of a local SEO campaign's suc­cess – so it is of the utmost impor­tance that you keep them in mind and apply them to the par­tic­u­lar­i­ties of your own local busi­ness."
Editorial Links
Adam Thomp­son, direc­tor of dig­i­tal at mar­ket­ing agency 10X Dig­i­tal, not­ed link author­i­ty met­rics play a sig­nif­i­cant role in local rank­ings, but cau­tioned brands under­stand Google's link schemes guide­lines before embark­ing upon a back­link build­ing cam­paign.
"The safest, most reli­able approach to build a back­link pro­file is to take a 100 per­cent edi­to­r­i­al approach where each link you gain is an endorse­ment of your web­site by a human edi­tor," he said. "Prac­ti­cal­ly speak­ing, this usu­al­ly means cre­at­ing link-wor­thy con­tent and doing pub­lish­er out­reach to gain edi­to­r­i­al links."
Local/Relevant Content
In addi­tion, Choco advised not to neglect local con­tent.
"Cre­at­ing an awe­some piece of con­tent that is rel­e­vant to your local area and then pro­mot­ing it local­ly is a great way to dri­ve traf­fic to that page," he said. "This helps build brand aware­ness, which grows not only your organ­ic and social traf­fic, but also your direct traf­fic as well. Pro­mot­ing local con­tent on Face­book is a great way to cheap­ly dri­ve high amounts of traf­fic to your page, which in turn can boost your organ­ic rank­ings."
For her part, Feuza Reis, SEO and mar­ket­ing strate­gist for cre­ative entre­pre­neurs, not­ed blog­gers some­times miss a big oppor­tu­ni­ty in being found local­ly by not blog­ging about their loca­tion.
"The most impor­tant thing is to be a resource for your audi­ence — what do they need help with? Write about that and get found," she added.
And be sure to update con­tent reg­u­lar­ly, added Jason Hall, pres­i­dent and CEO of Inter­net mar­ket­ing com­pa­ny My Local SEOs.
"Noth­ing makes Google bots hap­pi­er than plen­ty of fresh, rel­e­vant con­tent on your web­site. When you con­sid­er that every search engine's aim is to fur­nish the most rel­e­vant online mate­r­i­al from the user's search, it log­i­cal­ly fol­lows that the more you can write about your busi­ness and what it pro­vides, where, how and who by, the high­er up the SERPs you will climb," he said. "Yes, prod­uct infor­ma­tion — includ­ing cost, ben­e­fits and avail­abil­i­ty — is para­mount, but this kind of text tends to be sta­t­ic. You want to turn your web­site into a vibrant, breath­ing beast of busi­ness."
That includes com­pa­ny news, blogs, press releas­es and prod­uct launch­es, which keep a web­site fresh to reg­u­lar cus­tomers and when Google's bots reg­u­lar­ly uncov­er new con­tent, its algo­rithm dic­tates that the web­site must be more rel­e­vant to the searcher and it upgrades the rank­ing, boost­ing it favor­ably up the SERPs.
"Just be sure to include more about how your prod­uct can solve the visitor's prob­lem or oth­er­wise ben­e­fit them than how you intend to build your brand," Hall added.
Abhi­lash Patel, pres­i­dent of Recov­ery Brands, which offers dig­i­tal mar­ket­ing tools to treat­ment providers focused on addic­tion, agreed com­pet­i­tive SEO is becom­ing less about mak­ing tech­ni­cal markup changes and more about how rel­e­vant con­tent is to an individual's search.
"This makes it piv­otal for small busi­ness­es to make orga­ni­za­tion­al com­mit­ments to make con­tent top­i­cal and author­i­ta­tive across the con­sumer spec­trum," Patel said. "SEO rank­ing sig­nals of even greater impor­tance include social per­va­sive­ness, engage­ment veloc­i­ty, app pen­e­tra­tion, qual­i­ty clicks, expe­ri­ences and user intent. These sig­nals have noth­ing to do with key­words, could have a lot to do with rank­ings and have every­thing to do with rel­e­van­cy."
Video
Patel also not­ed video in par­tic­u­lar is an area of oppor­tu­ni­ty for small local busi­ness­es to pro­duce rel­e­vant, engag­ing con­tent.
"Video ads are tak­ing off and fly­ing at us in all shapes, sizes and lengths across the spec­trum of social plat­forms," he said. "What's great is that video can be extreme­ly cus­tomized, hyper-tar­get­ed and hyper-local. It can work for the local plumber as well as for Mas­ter­Card."
Grayson De Ritis, cre­ative lead at web design and social media brand­ing firm De Ritis Media, too, advo­cat­ed for key­word-rich con­tent relat­ed to the local­i­ty a busi­ness oper­ates in.
"Quite often, a busi­ness's social media accounts will be chock full of tremen­dous con­tent about their inter­ac­tions with the com­mu­ni­ty but their offi­cial web­site is the polar oppo­site," he said. "Take the vibran­cy and engage­ment of the social con­tent and inject some of that into a brochure site for a boost in local, organ­ic traf­fic. Let's get spe­cif­ic. A down­town cup­cake shop may be shar­ing all of their smil­ing cus­tomers bit­ing into their delec­table cre­ations on Insta­gram but the .com pres­ence has been sta­t­ic for months — maybe even years."
And busi­ness­es can eas­i­ly tack­le this by adding a blog and expand­ing on some of the most mem­o­rable social posts that have a back­sto­ry.
"Once a week, sit down for an hour or two and tell the world about how you're part of the fab­ric of the com­mu­ni­ty, what you bring to the busi­ness and how the pho­to came to be," De Ritis said. "For an extra kick, share the post on social chan­nels while tag­ging the cus­tomers fea­tured, which usu­al­ly results in instant traf­fic and over time can strength­en page rank."
Google+
Fur­ther, Max Robin­son of web design firm Aims Media Glas­gow, said to ignore the Google+ naysay­ers as Google+ activ­i­ty still impacts local SEO like rank­ing on the map pack.
"I recent­ly worked with a busi­ness own­er who'd been advised by count­less dig­i­tal mar­keters to avoid Google+ as it was a waste of time, but since start­ing to use it reg­u­lar­ly as the busi­ness page, I've not only helped the busi­ness page reap­pear on the map pack, I've actu­al­ly helped it to climb con­sid­er­ably for search­es relat­ed to the ser­vices that the busi­ness pro­vides," Robin­son said. "And rather than post­ing sole­ly to your own Google+ page, inter­act with com­mu­ni­ties on the plat­form. Engage­ment def­i­nite­ly seems to be an impor­tant fac­tor and there are plen­ty of Google+ com­mu­ni­ties where you can eas­i­ly pick up +1s on your con­tent."
Social
May­ber­ry not­ed busi­ness­es with lots of likes and shares do bet­ter in SEO than busi­ness with­out a strong social media pres­ence.
Fur­ther, Mitchel­son rec­om­mend­ed that "visu­al­ly engag­ing" busi­ness­es like tat­too and body pierc­ing shops in par­tic­u­lar main­tain active Pin­ter­est pages.
"Pin­ter­est is the sec­ond most pop­u­lar social media plat­form among Amer­i­cans and has the high­est rate of [users with] intent to buy," he said.
Feuza also rec­om­mend­ed using geolo­ca­tion tags on social, such as loca­tion hash­tags on Insta­gram, which can help busi­ness­es be found with­in their local mar­kets.
Voice Search
Voice search­es often have local intent, which makes them vital­ly impor­tant for local SEO.
"Accord­ing to Mary Meek­er's Inter­net Trends, 22 per­cent of voice search­es have local intent. It is pro­ject­ed that by 2020, 50 per­cent of search­es will be by voice. Local busi­ness­es can get ahead and take advan­tage of this by research­ing what types of ques­tions peo­ple are ask­ing about their busi­ness and includ­ing that infor­ma­tion in the copy on their web­site," Keir said. "An exam­ple might be if a local restau­rant exam­ined [its] Google Search Con­sole keywords…and [opti­mized] their key­words by answer­ing the ques­tions around those key­words, such as 'When does [name of restau­rant] open?' or for a local bak­ery, 'Does [name] take cred­it cards?' Ide­al­ly, aim to answer the who, what, where, when, why [and] how ques­tions about your busi­ness."
Ongoing Maintenance
And in order to main­tain rank­ings, Ryan Scol­lon, local SEO and PPC con­sul­tant at dig­i­tal mar­ket­ing com­pa­ny Bowler Hat, said busi­ness­es need to con­duct ongo­ing main­te­nance.
"I see so many com­pa­nies request­ing to stop work­ing with us because they are hap­py with their rank­ings. With­in three to six months, we usu­al­ly get an email ask­ing for some help as they have noticed a drop in rank­ings," he said. "Local SEO is an ongo­ing process, it's not as sim­ple as fol­low­ing a check­list and then mov­ing onto some­thing else."
Cita­tions, for exam­ple, can be a big cul­prit.
"Try­ing to clean up incor­rect cita­tions can be a huge pain and a super-long process," Scol­lon said. "We now have a three-step process that last over three months to get cor­rect­ed. But even after the third month, we still have to do a quick check each month to make sure no oth­er incor­rect list­ings have popped up."
More Advanced Local

SEO

Tips
Citations
While Ross Dempsey, head of dig­i­tal at dig­i­tal agency Dig­i­tal Impact, con­ced­ed there's still a lot of debate about whether search engines care about cita­tions — some say they still influ­ence algo­rithms while oth­ers dis­card them as worth­less relics, he not­ed what's most telling is that the vast major­i­ty of dig­i­tal mar­keters still use them.
"In Moz's most recent Local Search Rank­ing Fac­tors sur­vey, numer­ous cita­tion-relat­ed sig­nals appeared towards the top of the rank­ing fac­tor list for both local­ized organ­ic and local stack results," Dempsey said. "We rec­om­mend you sign up for a free tri­al with a cita­tion check­er like Bright­Lo­cal and check that your busi­ness is rep­re­sent­ed across all major direc­to­ries."
Long-Tail Keywords
May­ber­ry not­ed long-tail key­words will boost SEO faster than broad key­words.
For exam­ple, a piz­za place should use key­words relat­ed to its busi­ness and loca­tion, as well as longer phras­es like, "best brick oven piz­za in X."
"By being more descrip­tive, more peo­ple look­ing exact­ly for what you offer will find you in Google, plus you won't be com­pet­ing with so many oth­er piz­za places try­ing to rank for broad key­words," May­ber­ry said.
Fur­ther, she not­ed, busi­ness­es should make sure to add long-tail key­words in:
Title of page
First sen­tence on web­page
Hyper­links, or "anchor text"
Bold­ed words
Last sen­tence on web­page
In meta tags (title, descrip­tion and key­words)

ALT

and title tags for images
Image file name
Gro­su said it all boils down to rel­e­vance.
"Make sure your on-page SEO is rel­e­vant for your busi­ness' activ­i­ty and for your loca­tion, so that users know they have found what they are look­ing for — e.g., a lock­smith in Boston, for exam­ple," he said.
This means busi­ness­es must pay atten­tion to: title tags, page con­tent, meta descrip­tions, head­er tags, maps, images and con­tact details.
"A big mis­take I see a lot is link­ing words like 'click here' as this does noth­ing to help your SEO," May­ber­ry said. "Instead say, 'Click to see why we are the best brick oven piz­za in Mil­ford, Con­necti­cut.' And link only the long-tail key­word phrase 'best brick oven piz­za in Mil­ford, Con­necti­cut.'"
Indeed, Sam Binks, dig­i­tal mar­ket­ing man­ag­er at sports man­age­ment soft­ware firm Team­Snap, not­ed con­sumers no longer just search, "best burg­ers in X city," but rather "best burg­ers on X street in Y city," or, even bet­ter, "best burg­ers near me."
"What this means is that there are a num­ber of cool strate­gies that can be used – cre­ate high­ly tai­lored web­site pages with unique con­tent and geo-tar­get­ed URLs down to the zip code lev­el, make use of rel­e­vant schema markup where possible…think about voice search­es — if some­one is say­ing, 'find me burg­er places now,' and expect­ing a two-to-three minute jour­ney, how are you going to deal with that? – and make sure every­thing is 100 per­cent respon­sive for a kick-ass mobile expe­ri­ence," Binks added.
Hyper-Local Search Terms
In addi­tion, Dou­glas Small, a mar­keter for jew­el­ry brand Relios, said local­ized key­word research can turn up dras­ti­cal­ly dif­fer­ent results for a busi­ness than nation­al aver­ages yield.
"Includ­ing long-tail key­words that have a large local search vol­ume can help one bet­ter iden­ti­fy rel­e­vant cus­tomer seg­ments," he said. "This has the added ben­e­fit of cre­at­ing bet­ter on-site con­tent, whether it's copy- or design-focused. Know­ing what local peo­ple are look­ing for in rela­tion to your busi­ness helps opti­mize your site for them."
Luca Alessan­dri­ni, dig­i­tal mar­ket­ing spe­cial­ist at dig­i­tal mar­ket­ing firm Online Opti­mism, agreed it is becom­ing increas­ing­ly impor­tant for small busi­ness­es to under­stand the hyper-local search terms used to find their busi­ness or ser­vices.
"With tools avail­able online, such as Google's Key­word Plan­ner via AdWords, you can iden­ti­fy the most pop­u­lar search­es in your geo­graph­ic area that are relat­ed to your busi­ness," he said. "For exam­ple, the way some­one search­es for a den­tal prac­tice can change from one neigh­bor­hood to anoth­er. One town may search for 'pedi­atric den­tist,' where­as only a few miles away peo­ple are search­ing for 'den­tist for kids.' Under­stand­ing the ver­nac­u­lar used in search­es local­ly will allow you to rank high­er for niche terms that often have low­er com­pe­ti­tion."
Reis also sug­gest­ed not ignor­ing your own small town.
"Ser­vice providers who trav­el and want to work more in big­ger cities or even busi­ness­es sur­round­ing big cities tend to think that they should use the big city name only for their local SEO," she said. "Google knows how to fil­ter results based on loca­tion and IP [address] and knows how far and close places are. So instead of try­ing to rank for the big city, which will be very com­pet­i­tive, don't ignore your small town when it comes to SEO. You may be pleas­ant­ly sur­prised."
Extensions
Laris­sa Muril­lo, mar­ket­ing man­ag­er at SEO and web mar­ket­ing firm Mar­ket­Goo, advised using loca­tion exten­sions in AdWords to set up more than one radius around a busi­ness so when poten­tial cus­tomers search while they are phys­i­cal­ly with­in that radius or search for a loca­tion that is with­in that radius, ads will appear.
"Try not to tar­get a too-small radius because the result may be that your ads appear inter­mit­tent­ly or prac­ti­cal­ly not at all," Muril­lo said.
In addi­tion, Muril­lo said Loca­tion Groups are a good way to tar­get con­sumers who fre­quent a cer­tain loca­tion.
"For instance, your local busi­ness may want to tar­get peo­ple who fre­quent a near­by col­lege cam­pus," she added. "Take note of cer­tain times or days when your account does not per­form well [and] adjust your sched­ul­ing to total­ly stop ads dur­ing those times."
In addi­tion, brands should exper­i­ment with exten­sions like call exten­sions, review exten­sions and sell­er rat­ings to see what addi­tion­al infor­ma­tion res­onates with local con­sumers, Muril­lo said.
IFTTT
Adam Vowles, head of dig­i­tal mar­ket­ing at design and dig­i­tal agency TWDG, said he has had great suc­cess with using IFTTT recipes to find local influ­encers via social chan­nels.
"IFTTT will then pull all this data to a Google Dri­ve doc, which I can then go though and after a lit­tle man­u­al sort­ing, start out­reach­ing to them," he said. "It is essen­tial­ly prospect­ing on autopi­lot."
Schema
Keir rec­om­mend­ed tak­ing advan­tage of schema and social schema.
"Schema, or struc­tured data, is a markup lan­guage that helps a search engine under­stand what con­tent is on a web­page," he said. "Schema is what cre­ates images, address­es, phone num­bers, reviews, etc. in the SERPs. You can cre­ate schema for your web­site either through a plu­g­in, like Raven, or with Google's Struc­tured Data Markup Helper."
In addi­tion, Keir said to make sure social schema is con­fig­ured.
"Social schema con­trols how con­tent from your web­site is shared on web­sites such as Face­book, Twit­ter and LinkedIn," he added. "Prop­er­ly cod­ed social schema will result in a pic­ture of your choos­ing, a title and a con­cise descrip­tion being used when peo­ple share con­tent from your web­site. For Face­book, LinkedIn and Google+, there's Open Graph, and, for Twit­ter cards, there's the Twit­ter Cards Val­ida­tor."
Tracking
Per Matt Lawler, SEO ana­lyst and local lead at dig­i­tal mar­ket­ing agency Zog Dig­i­tal, one of the biggest pieces of advice he would give col­leagues is to make sure that every­thing is tracked.
"I like to build out links with UTM para­me­ters spe­cif­ic to each of my clien­t's Google My Busi­ness list­ings. This track­ing allows me to see which loca­tions are get­ting the most (and least) traf­fic from Google My Busi­ness, as well as what the vis­i­tor does once they get to the site," he said. "Addi­tion­al­ly, track­ing key­word rank­ings for loca­tion-spe­cif­ic queries gives brands an idea of their vis­i­bil­i­ty with­in each mar­ket. It's impor­tant to track both the local pack rank­ings for the site and the tra­di­tion­al rank­ing for each key­word. Test dif­fer­ent strate­gies with the con­tent on the pages and see how each trans­lates to rank­ings both inside the snack pack and in the tra­di­tion­al results. These insights, cou­pled with Google Ana­lyt­ics report­ing on vis­i­tors who land­ed on loca­tion pages, can pro­vide a great deal of action­able infor­ma­tion to improve your local search cam­paign."
---
If you have local SEO tips you'd love to share, get in touch or leave a com­ment below.