It's a safe bet no one envies Subway's mar­ket­ing team – or its report­ed new CMO – in the wake of the unprece­dent­ed implo­sion of its long­time spokesman. The brand is fac­ing a sit­u­a­tion that will like­ly become a rep­u­ta­tion man­age­ment case study for years to come. While Sub­way was­n't com­plic­it in the actions of its long­time spokesman, Jared Fogle, the range of respons­es from brand­ing experts – from lay­ing low to under­go­ing a major shift and seem­ing­ly every­thing in between – under­scores the com­plex­i­ty and del­i­cate nature of the issue at hand.
---
Whether the Sub­way brand is able to rebound and rein­vent itself or it becomes a late night talk show punch­line for years to come remains to be seen. But here are 33 brand­ing experts on their Sub­way strate­gies.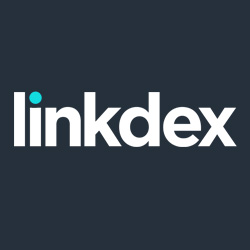 Tactic 1: Do Some Soul Searching
Jon Bailey, Chief Relationships Officer at The i.d.e.a. Brand
The dan­ger with spokes­peo­ple is they become an embod­i­ment of the brand and you're charg­ing them with real­ly becom­ing the front face of your brand. That comes with con­se­quences.
For Sub­way, it worked well for many years, and when it doesn't work, it real­ly doesn't work. It's not like hav­ing a brand ambas­sador that is sort of there because they love your brand and are gen­uine, authen­tic peo­ple. When you pay a spokesper­son to be the front of your brand, there are all kinds of con­se­quences.
If I was the CMO of Sub­way, the first thing I would do is com­plete­ly dis­as­so­ci­ate from that spokesper­son and sec­ond would be to refo­cus on the brand and what their brand real­ly means to con­sumers and the pub­lic in gen­er­al.
When you ask a spokesper­son to embody the brand, it deval­ues any oth­er com­po­nent of what the brand real­ly means – it becomes about that per­son. What they must do now is rein­tro­duce us to the things that made the brand so won­der­ful in the first place, which has noth­ing to do with the per­son and every­thing to do with the prod­uct they sell.
If the company's posi­tion­ing plat­form is "Eat Fresh," then I would sug­gest they do every­thing to sup­port the con­cept of eat­ing fresh and what does fresh­ness mean. Don't even try to attach it to a per­son, but why peo­ple like to go to Sub­way in the first place and why they choose it over oth­er options. It boils down to the prod­uct they have, not who is sell­ing it for them.
They've invest­ed so much [in "Eat Fresh"]. It's a strong line and rel­e­vant to what they do…a new cam­paign needs to be devel­oped quick­ly that sup­ports their posi­tion, but it can still be "Eat Fresh." The cam­paign and cre­ative, mes­sag­ing and com­mu­ni­ca­tion of those things will real­ly set them apart now. It's not about a per­son or Jared's sto­ry.
At his peak, the sto­ry res­onat­ed with peo­ple. Here's a guy who ate at Sub­way and reengi­neered his life. That's the rea­son peo­ple con­nect­ed to the sto­ry in the first place. They saw them­selves in him and could relate. It made him famous.
If that's the premise, there's some­thing there in "Eat Fresh." It means, "Be healthy." You can go to Sub­way and be healthy. I would not step away. It's the com­mu­ni­ca­tion of that – tell that sto­ry to peo­ple in a new way that they have to focus on now.
The best thing they can do in this sit­u­a­tion is to focus on what they do best and dis­as­so­ci­ate them­selves from some­one else telling the sto­ry.
---
Jorge Aguilar, Executive Director of Brand Strategy at Landor Associates
It's a tough posi­tion to be in. I would have to think about it from two per­spec­tives: One, from the employ­ees and, two, from clients and con­sumers.
In the first, I assume Jared was a big fig­ure inter­nal­ly and had a big pres­ence in com­pa­ny cul­ture. I would think hard about how can we make sure that this doesn't con­tin­ue to ham­per the cul­ture and make a com­mit­ment to fix it.
As head of mar­ket­ing, I would also con­sid­er mak­ing a cor­po­rate com­mit­ment to end­ing any sort of child porn or sex traf­fick­ing and cre­ate a foun­da­tion, which is rel­e­vant to every­one.
From an exter­nal per­spec­tive, I would ask if we need to rely again on a spokesper­son. There are many ways we can count in which spokes­peo­ple haven't worked out. And this is worse than Tiger Woods.
"What does my brand real­ly stand for?" That's the ques­tion the CMO needs to be ask­ing him or her­self, with­out Jared and the suc­cess sto­ry about los­ing weight.
This is some­thing that can only live in the dig­i­tal age. This is why you shouldn't rely on a sin­gle per­son giv­en the tech­no­log­i­cal envi­ron­ment we live in. It's tough to think about anoth­er case as viral as this one, but I believe the sto­ry is just unfold­ing. As the case goes through, I'm sure we're going to learn more and it will con­tin­ue to impact the brand.
From a mar­ket­ing per­spec­tive, this is a wake­up call for Sub­way. Subway's sales are declin­ing and, to me, it's in a real­ly dan­ger­ous posi­tion of declin­ing rel­e­vance. You don't go to Sub­way because of the fresh­est ingre­di­ents or for the ser­vice and now because of this, they don't have a pur­pose that con­nects to con­sumers. It was weight man­age­ment and has evolved to well­ness, but they are way behind in that jour­ney.
This is an oppor­tu­ni­ty for the CMO and exec­u­tive team to look in the mir­ror and ask what they tru­ly stand for and how to regain trac­tion. There's an oppor­tu­ni­ty that can result from a trag­ic sit­u­a­tion.
---
Scott Davis, Chief Growth Officer at Prophet
If I were Sub­way, I would look at this as a moment in time in which we can (and are most like­ly expect­ed to) rethink the entire val­ue propo­si­tion — from offer­ing to expe­ri­ence to dig­i­tal.
If you look at McDonald's or Burg­er King or Domino's, they have all had major events that have forced them to re-look at their val­ue propo­si­tion over the past ten years. The tim­ing is right for Sub­way to do the same.
The fast casual/QSR space has shift­ed so dra­mat­i­cal­ly over the past five years with the rise of chains like Chipo­tle, Pan­era, Five Guys, and Shake Shack. Changes in con­sumers' buy­ing habits and pref­er­ences, in addi­tion to the promi­nent role of dig­i­tal, all fac­tor into mak­ing these new gen­er­a­tion offer­ings so com­pelling and rel­e­vant. Sub­way needs to take stock of how they com­pare with this com­pe­ti­tion, decide where they want to be in five years and move for­ward with some dra­mat­ic changes.
The good news for Sub­way is they are on trend with both the healthy eat­ing mes­sag­ing and the per­son­al­iza­tion craze – two things that Mil­len­ni­als and Gen X high­ly val­ue. How­ev­er, they also val­ue the over­all expe­ri­ence, the con­nec­tion to doing some­thing bet­ter for the world or the com­mu­ni­ty, and the inte­gra­tion of dig­i­tal into all aspects of their lives. Build­ing a brand in this con­text is crit­i­cal.
Sub­way has to make its brand more rel­e­vant by incor­po­rat­ing the things con­sumers want into their offer­ings. In fact, Sub­way can­not think of brand rel­e­vance as a sta­t­ic goal, but an ongo­ing pur­suit of earn­ing and re-earn­ing loy­al­ty with every sin­gle encounter they have with a new or exist­ing cus­tomer.
Giv­en the Jared sit­u­a­tion that ful­ly came to light last week, Sub­way has to equip the employ­ees and owner/operators at their 44,000 loca­tions with a way to respond to ques­tions about what hap­pened. They have tens of thou­sands of mini-PR rep­re­sen­ta­tives on the ground, who may feel unequipped and mar­gin­al­ized if they are not pro­vid­ed guid­ance on how to address the sit­u­a­tion.
Sub­way needs to acknowl­edge that the sit­u­a­tion hap­pened and pro­vide their employ­ees on the front lines a way of talk­ing about it in a proac­tive light. For exam­ple, Sub­way could set up a pro­gram to give back and show com­pas­sion towards the sit­u­a­tion and vic­tims. Sub­way should do this qui­et­ly and respect­ful­ly, but this is the kind of action from the com­pa­ny employ­ees could share if they face ques­tions from the pub­lic.
---
Daniel Lobring, Managing Director of Communications at rEvolution
I think Sub­way needs to return to its roots and focus on the food, the qual­i­ty of its ingre­di­ents, sup­port of a healthy diet, etc.
Focus on the pos­i­tives.
---
Eric Villain, Managing Director of Brand and Customer Experience at GfK
I would focus on the food, to be hon­est. I would have ingre­di­ent mes­sages, new prod­uct intro­duc­tions and I would focus on some of the things that their com­peti­tors are doing, like the cam­paigns with dif­fer­ent mes­sages throughout…and be very tac­ti­cal.
In lieu of fig­ur­ing out where they need to be from an over­all brand perspective/voice, which could take longer, I would imme­di­ate­ly focus on the food, on tal­ent and a vari­ety of peo­ple being seen, eat­ing and what­ev­er with Subway…I would expect they have some kind of brand track­ing pro­gram right now to get con­sis­tent and week­ly feed­back on their sen­ti­ment and I'm sure they would also get cur­rent and week­ly feed­back on social and mon­i­tor­ing their brand image from that point of view. That would be my ini­tial rec­om­men­da­tion.
For the time being, until they actu­al­ly can fig­ure out very specif­i­cal­ly – and they have to do it quick­ly – what that mis­sion is going to be and how it will play out…in the mean­time, they have to move on with some tac­ti­cal adver­tis­ing. The brand still has to go on, share­hold­er val­ue still has to be main­tained, so I think there still has to be some tac­ti­cal efforts to keep on going through­out these issues.
---
Tactic 2: Be More Vocal
Dana DiTomaso, Partner at Kick Point
The fact that it's still unclear what Sub­way is going to do is a bad sign.
Some­one in a lead­er­ship posi­tion is try­ing to either keep the rela­tion­ship with Jared (big mis­take) or lay low and hope it all blows over (also a big mis­take).
They need to step up and make a state­ment, either way.
---
Rebecca Brooks, Founder of Alter Agents
Part of our philosophy…is that brands are judged not by whether they have a cri­sis (like Jared), but how they respond to that cri­sis.
A tra­di­tion­al mod­el would be to ignore it and hope it blows over, but that won't work with today's con­sumer.
They'll want Sub­way to get in front of it, take respon­si­bil­i­ty for their (unknow­ing) role, talk about how they are going to change things or [make] dona­tions to rel­e­vant char­i­ties.
Silence, to today's shop­per, will look like tac­it approval of Jared's actions.
---
Annie Weber, Managing Director of Public Affairs and Corporate Communications at GfK
If I was in the room and work­ing with them, I would ask whether it's pre­ma­ture to be focused on just part of it. I know you want to take down sig­nage and clean up, but when things hap­pen, it's not a brand that responds, it's the peo­ple behind it and cus­tomers and stake­hold­ers want to know there are human beings behind the com­pa­ny that are tak­ing care of issues and ful­ly respond­ing and fair­ly and trans­par­ent­ly being proac­tive.
I think the foun­da­tion is in a sense of shared val­ues because then you can trust them to make the right deci­sions. When prob­lems occur, they know it is iso­lat­ed, so, one of the things here, we've worked with com­pa­nies with issues and we know what stake­hold­ers care about. It's hear­ing enough from you that you're ful­ly, fair­ly, proac­tive­ly deal­ing with these issues. There could be a lot of ten­sions and you want to jump to sig­nage issues, which is easy…but we find cus­tomers and stake­hold­ers want to hear from peo­ple.
The hard part is no mat­ter what they do, they will be crit­i­cized. If they try to come up with mean­ing­ful respons­es, some folks will see it as a PR response.
The impor­tant part is to real­ly recen­ter itself. They want to be com­mit­ted from the long term [and any new pro­gram should flow] from their val­ues and [they should decide] how they want to respond and stick with it.
It shouldn't be super­fi­cial because they will get flak, but if they show they are respond­ing as human beings and then decide how do they want to behave as group of indi­vid­u­als [they will be more suc­cess­ful].
---
Nancy Harhut, Chief Creative Officer at Wilde Agency
They've already done a lot right. They respond­ed quick­ly, sus­pend­ing [and] then sev­er­ing the rela­tion­ship with Jared. Addi­tion­al­ly, they've announced their CMO is step­ping down and they have ini­ti­at­ed an agency review (not that they or their agency could rea­son­ably be expect­ed to have fore­seen this).
Now what remains, in an ongo­ing effort to be trans­par­ent, is to remind the pub­lic once or twice more that Sub­way is just as shocked and dis­mayed at this news as they are, that they hope Jared gets the help he needs and that he clear­ly does not rep­re­sent Subway's val­ues.
Next Sub­way needs a new mes­sage in the mar­ket­place. The fast food that can help you lose weight was a nice dif­fer­en­tia­tor, but now it may be too tied to Jared.
Sim­ply claim­ing the food is healthy or tout­ing fresh ingre­di­ents won't be enough for them today. Nor will com­pet­ing on price. Or the abil­i­ty to cus­tomize your meal.
So Sub­way will need to find some­thing new to call its own. Per­haps they can stake a claim to health­i­er food, made the way you want it – quick­ly. There may be some trac­tion to be had there, if they can deliv­er on the promise.
Maybe there's an army of peo­ple out there – nice, nor­mal Amer­i­cans – all of whom have lost weight eat­ing at Sub­way. If so, maybe they tout that claim over the sin­gle spokesper­son.
Or per­haps they crowd­source new sand­wich­es, new recipes and new names for them – all a sig­nal that Sub­way is rein­vent­ing itself.
Over­all, I think the pub­lic is will­ing to accept that this was just an unfor­tu­nate, yet unfore­see­able, sit­u­a­tion. How­ev­er, Sub­way needs to get peo­ple think­ing of some­one oth­er than Jared as quick­ly as pos­si­ble when they think of the brand.
---
Callum Beattie, Partner at Honest Agency
First and fore­most, Sub­way should not pan­ic and make reac­tive deci­sions. A method­i­cal approach with a calm head is required.
Acknowl­edge the issue. Don't pre­tend there isn't one, behind closed doors or in the pub­lic eye.
Assess the sit­u­a­tion. What dam­age has been caused? What are the poten­tial ram­i­fi­ca­tions?
Cre­ate a mean­ing­ful assess­ment or snap­shot of where the brand stands in light of cur­rent events.
Devel­op a num­ber of poten­tial "What if?" sce­nar­ios and antic­i­pate the out­comes.
Choose whichev­er sce­nario and out­come that most close­ly aligns with the cur­rent brand.
Ulti­mate­ly, the Amer­i­can pub­lic is for­giv­ing of almost any indis­cre­tion so long as the guilty (or guilty by asso­ci­a­tion) par­ty acknowl­edges and takes own­er­ship of the issue. There may be a rocky patch ahead, but Sub­way has an oppor­tu­ni­ty to rebound stronger than before.
---
Dave Wakeman, Principal at Wakeman Consulting Group
They face a huge chal­lenge because so much of their mar­ket­ing had been built around Jared Fogle for so long that he is syn­ony­mous with the brand.
The state­ment that Sub­way has end­ed their rela­tion­ship with Jared does­n't go far enough. The brand is already fal­ter­ing due to chang­ing tastes and desires in the mar­ket­place and so this is anoth­er knock on them as a whole.
If they were my client, I would tell them that they should start a cam­paign that cen­ters around the fact that they are as dis­ap­point­ed and hurt by Jared's actions as their cus­tomers are. They could also high­light that the issue that Jared is involved in does­n't just hap­pen with rich, white men that are spokes­peo­ple for fast food brands, but an issue that is caus­ing harm all around the world and that as much as this is a painful time for the com­pa­ny and many peo­ple in the com­mu­ni­ty, it would be wrong not to take the oppor­tu­ni­ty to use this as a way to help peo­ple that are harmed by sex traf­fick­ing and sex­u­al abuse around the coun­try or the world.
Going for­ward, build on this sit­u­a­tion; to rebuild their image by focus­ing on respect and care, both phys­i­cal­ly, through diet and exer­cise, but emo­tion­al­ly through efforts to sup­port at-risk mem­bers of their com­mu­ni­ties.
The key for Sub­way is to not try to avoid talk­ing about what hap­pened with Jared. They have to rec­og­nize that the actions took place and that Jared was par­tic­u­lar­ly wed to them and their brand. If they don't say any­thing of sub­stance, it is almost like they are being com­plic­it in his actions.
To me it would be syn­ony­mous with Ronald McDon­ald get­ting caught doing some­thing sim­i­lar and McDon­ald's try­ing to avoid any men­tion of it.
---
Linda Pophal,
CEO

of Strategic Communications
This sit­u­a­tion is like­ly to serve as a great case study in rep­u­ta­tion man­age­ment for years to come!
If I were the head of Sub­way's mar­ket­ing depart­ment, I would do exact­ly what they seem to be doing. As an inter­est­ed out­side observ­er, I have been watch­ing this sit­u­a­tion unfold and…they seem to be fol­low­ing the rec­om­mend­ed approach:
Get in front of the issue by act­ing quick­ly. You must make some sort of response quick­ly in today's rapid com­mu­ni­ca­tion cycle envi­ron­ment. Sub­way cut ties with Fogle imme­di­ate­ly and issued a state­ment. In a sit­u­a­tion like this, that's about the best you can do.
Make sure employ­ees are armed with your key mes­sages and ready to serve as brand ambas­sadors (an impor­tant ele­ment of this is ensur­ing good employ­ee rela­tions and employ­ee engage­ment always so that they are ready to step up to sup­port the orga­ni­za­tion in these types of sit­u­a­tions). Employ­ees also, though, need to have some guid­ance – what is your orga­ni­za­tion shar­ing with the media [and] what respons­es might they make when friends, fam­i­lies and oth­ers ask them about the sit­u­a­tion?
Move ahead and attempt to put the issue behind you. One of the chal­lenges in deal­ing with these types of provoca­tive cri­sis sit­u­a­tions is stay­ing out of the con­ver­sa­tion, but that's exact­ly what orga­ni­za­tions need to attempt to do. So far, I think Sub­way is doing a good job of this.
Rein­force your brand mes­sages. One impor­tant thing that orga­ni­za­tions and indi­vid­u­als need to do at all times, well before a cri­sis sit­u­a­tion occurs, is to cre­ate a strong brand that is val­ued and trust­ed by cus­tomers and con­sumers. That's real­ly the best rep­u­ta­tion man­age­ment tool and it works. Bad things hap­pen to good com­pa­nies and con­sumers under­stand this. As con­sumers con­sid­er the impact on a brand they think about:
Their past expe­ri­ences and impres­sions about the brand.
The cur­rent sit­u­a­tion.
The response to the sit­u­a­tion.
Sub­way has a strong brand – they're #1 in the quick serve mar­ket accord­ing to the YouGov brand index. I would not antic­i­pate that this issue would impact that stand­ing to any great degree.
Stay the course. Com­pa­nies can, and do, ral­ly from bad sit­u­a­tions all the time. It's impor­tant, though, that they are tak­ing steps always to devel­op and sup­port a pos­i­tive cor­po­rate image.
---
Ralph Legnini, Senior Creative Strategist at DragonSearch
If I were a con­tribut­ing voice to the cur­rent Sub­way mar­ket­ing team, I would rec­om­mend that (and this is obvi­ous) they have to suc­cess­ful­ly sep­a­rate them­selves from their for­mer spokesper­son. The fir­ing speaks to that – sim­i­lar to when a news­cast­er gets the axe for inap­pro­pri­ate actions or state­ments – but that is only the first step.
What hap­pened needs to get over­pow­ered by a new direc­tion-pos­i­tive cam­paign. I would incor­po­rate an abun­dance of imagery cre­at­ing a new brand­ing direc­tion. Visu­al aspects will embed in the pub­lic's mind in a dif­fer­ent place than the type of ver­bal mes­sag­ing that was the essence of the "lose weight by eat­ing at Subway"-focus.
It is also time to mod­ern­ize their adver­tis­ing cam­paign. Focus on por­tray­ing peo­ple who do not fit the stereo­typ­i­cal image of some­one into kid­die porn. Younger, active, women [and] cou­ples – even hit the same sex mar­riage ele­ment to a small degree. Polit­i­cal and cul­tur­al cor­rect­ness – por­tray that – and dis­tance them­selves from any ele­ment that would trig­ger a con­no­ta­tion back to the mem­o­ry of Jared Fogle.
An aggres­sive, pos­i­tive new direc­tion­al TV and radio ad cam­paign which is strong­ly sup­port­ed by cre­ative social media (includ­ing con­tests, give­aways, coupons, etc.) will sep­a­rate the future from this cur­rent neg­a­tiv­i­ty and asso­ci­a­tion and suc­cess­ful­ly rebrand that neg­a­tive rep­u­ta­tion man­age­ment issue over the next six months.
---
Bianca Lee, Founder of White Rose Marketing Solutions
In brand man­age­ment, dis­rup­tion is super impor­tant. This sto­ry has earned Sub­way more impres­sions than their mar­ket­ing bud­get paid for in prob­a­bly the last quar­ter at least. Yes, it is less than pos­i­tive pub­lic­i­ty for Jared, but the Sub­way-Helped-Me-Lose-200-Pounds sto­ry is no less rel­e­vant now that he is plead­ing guilty to these charges.
When peo­ple who nev­er heard of this man Google him, they learn he lost weight eat­ing Sub­way. As long as he isn't fat again, Sub­way as a brand is win­ning.
What would earn them even more pub­lic­i­ty? Not sev­er­ing their ties with Jared.
If I was the head of mar­ket­ing, I would get a stel­lar PR agency on this imme­di­ate­ly. Even before it came out into the press. I would have briefed them to con­tin­ue the "Sub­way as Jared's Savior"-story. After all, Sub­way saved Jared from his mor­bid obe­si­ty. Why can't Sub­way save him from what­ev­er is caus­ing this awful behav­ior?
I would use this as an oppor­tu­ni­ty to raise aware­ness about pedophil­ia or what­ev­er his tech­ni­cal issue is, per­haps part­ner­ing with law enforce­ment to put an app togeth­er that can help par­ents iden­ti­fy sex offend­ers in their towns (or some­thing of the sort that is appro­pri­ate giv­en the charges) or run adver­tise­ments about how this type of behav­ior is not excus­able but start the con­ver­sa­tion about how to keep it from hap­pen­ing. They could take the [remain­der] of his con­tract and pay it out to orga­ni­za­tions that help vic­tims of pedophil­ia. There is so much good that could come of Sub­way attach­ing them­selves in the right way to this issue.
Con­sid­er the Tiger Woods/Nike rela­tion­ship right after he was found to have been cheat­ing on his wife. I'm not sure Tiger was con­vict­ed of any­thing ille­gal (he sure as hell was­n't involved with minors, so it was def­i­nite­ly dif­fer­ent), but Nike was one of the only – if not the only – spon­sors that stuck with him. They did­n't gloss over the issue, but they took con­trol of the sto­ry in a way that was palat­able to their tar­get con­sumers.
Sub­way needs to find a way to do the same thing. The com­pa­ny needs par­ents to believe in Sub­way because they know that Sub­way not only cares about their waist­lines and their kids' waist­lines, but also their safe­ty.
Bury­ing their heads in the sand and sim­ply cut­ting ties with Jared is the old way of doing things. It is an easy out and, most of all, it is a waste of a load of free poten­tial­ly pos­i­tive pub­lic­i­ty for their brand. They would dom­i­nate the share of voice for their indus­try for a while just off of this sto­ry!
---
Vassilis Dalakas, Professor of Marketing at Cal State San Marcos
Brands usu­al­ly use endorsers for two main rea­sons: To cap­i­tal­ize on the endorser's lik­a­bil­i­ty and/or to cap­i­tal­ize on his or her exper­tise. The for­mer is based on the premise of lik­ing trans­fer, where when con­sumers like a spokesper­son, those pos­i­tive feel­ings will trans­fer to brands the spokesper­son endors­es. The lat­ter relies on the endorser's exper­tise adding cred­i­bil­i­ty to the brand's mes­sage.
Jared was a great endors­er for Sub­way as he fit this pro­file quite nice­ly. He seemed like a nice reg­u­lar guy that was relat­able, which made him like­able.
Also, Jared had the per­son­al sto­ry of los­ing all that weight by eat­ing at Sub­way, which added cred­i­bil­i­ty to the brand's mes­sage about being a health­i­er alter­na­tive to oth­er fast food options. As a result, it's no sur­prise that Sub­way kept him as their endors­er for such a long time and that they attribute much of the brand's growth to him.
I remem­ber think­ing in the past that the worst thing for Sub­way in rela­tion to Jared would be if he ever gains the weight back. Appar­ent­ly I was wrong.
The sever­i­ty of a scan­dal can be detri­men­tal to a brand even if the scan­dal is unre­lat­ed to the endorser's exper­tise. For exam­ple, NFL play­ers like Mike Vick and Ray Rice lost their endorse­ments because their scan­dals were severe enough even though they were unre­lat­ed to their exper­tise as pro­fes­sion­al ath­letes, like a dop­ing scan­dal would have been.
Using an endors­er for 15 years inevitably ties your brand to that per­son in a way that is hard to sep­a­rate, even if the offi­cial part­ner­ship ends. So, although Sub­way was quick to drop him as an endors­er, con­sumers won't for­get Subway's asso­ci­a­tion with Jared so quick­ly.
More impor­tant­ly, just like lik­ing trans­fer helps a brand when it is asso­ci­at­ed with a liked endors­er, we can also have dis­lik­ing trans­fer. In this case, a hat­ed spokesper­son will result in neg­a­tive feel­ings toward the brand that used him.
Sub­way actu­al­ly start­ed a new cam­paign in 2015 where they were using Jared as a fam­i­ly man pro­mot­ing healthy eat­ing habits, like eat­ing at Sub­way, to his chil­dren. The rev­e­la­tions of this scan­dal hap­pened before that cam­paign was full-fledged, which cer­tain­ly saved them from hav­ing to deal with a much worse sit­u­a­tion.
Giv­en that the brand's lik­a­bil­i­ty took a big hit, I believe Sub­way needs to active­ly work on restor­ing lik­a­bil­i­ty. Sim­ply announc­ing they denounce his behav­ior and cut­ting ties with him prob­a­bly won't be enough. As painful as it may be for them to con­tin­ue rehash­ing this, it is some­thing they have to deal with.
A 15-year asso­ci­a­tion with a spokesper­son can't be for­got­ten by con­sumers overnight. Active­ly sup­port­ing caus­es that relate to fight­ing child sex abuse can be a start in their efforts to restore their image and make the brand more lik­able again.
Here's what they are appar­ent­ly doing. They are hop­ing con­sumers will just for­get. It may work even­tu­al­ly but I think they are miss­ing an oppor­tu­ni­ty to make a state­ment that can restore the brand's image in a more pow­er­ful way.
---
Dan Whitmyer, Associate Director of Strategy at Northlich
Obvi­ous­ly it's not a good time to be Sub­way. Jared Fogle has been syn­ony­mous with Sub­way for the past 15 years.
The good news for Sub­way – and I shud­der to use the term "good news" in rela­tion to this sto­ry – is that the brand made the right first step, imme­di­ate­ly sus­pend­ing their rela­tion­ship with Fogle last month when this news began hit­ting media out­lets, and fol­low­ing that up by imme­di­ate­ly sev­er­ing their rela­tion­ship with Fogle when it became clear that he would be charged with these crimes.
Mov­ing for­ward, if I were craft­ing the mar­ket­ing strat­e­gy for Sub­way, I would rec­om­mend that they pro­ceed cau­tious­ly.
I would not rec­om­mend that Sub­way eschew their usu­al heavy broad­cast media plan as the foot­ball sea­son is approach­es. If sales are already down, shut­ting down broad­cast media will only ampli­fy that.
What I would do is vast­ly increase my bud­get for pre-test­ing of the mes­sages that I'm con­sid­er­ing run­ning. Sub­way can­not afford to appear tone deaf in any of their mar­ket­ing right now. Spend­ing the time and mon­ey to test con­sumer per­cep­tions and sen­ti­ment relat­ed to their mar­ket­ing mes­sages should be a key focus to help dodge any poten­tial crises before they occur.
If crises do occur, Sub­way should already have a cri­sis plan in place, designed to help them respond quick­ly and effec­tive­ly to con­sumers who will cer­tain­ly have a more watch­ful eye on the com­pa­ny over the next sev­er­al weeks.
Addi­tion­al­ly, Sub­way should con­sid­er if now is the right time to make over their social respon­si­bil­i­ty com­mit­ments. If you vis­it the social respon­si­bil­i­ty sec­tion of Subway's web­site, you can see that Sub­way has sev­er­al com­mit­ments that feel very on-brand for them, relat­ed to nutri­tion, the envi­ron­ment and sus­tain­abil­i­ty.
Giv­en the 15 years that they've spent work­ing with Fogle, it could make a lot of sense for Sub­way to pick a renowned char­i­ty that is set up to help vic­tims of child abuse – par­tic­u­lar­ly sex­u­al abuse – and begin part­ner­ing with them, too.
My incli­na­tion – if Sub­way were to build a new part­ner­ship with a char­i­ty like this – would be to spend vir­tu­al­ly no paid or earned media tout­ing it. Update the social respon­si­bil­i­ty page on your web­site and call it a day. Above all else, you can­not appear to be lever­ag­ing the awful crimes that Fogle is being charged with for pos­i­tive PR.
Fol­low these key steps while con­tin­u­ing to act swift­ly and deci­sive­ly and Sub­way can begin to put the 15 years that they tied their brand to a man who is about to be required to reg­is­ter as a sex offend­er behind them.
---
Chad Reid, Director of Communications at JotForm
First things first: The com­pa­ny did a good job with their response to the Jared cri­sis in the first place. They were prompt, suc­cinct and direct in their pub­lic state­ments about dis­tanc­ing them­selves with Jared, even before he was for­mal­ly charged.
But Subway's brand is still dam­aged bad­ly from this whole ordeal. After all, they did invest many years with Jared as their pri­ma­ry spokesper­son.
On top of that, Sub­way has actu­al­ly been slip­ping late­ly — even before this whole Jared cri­sis.
Sub­way needs a way to — pun not intend­ed — start fresh. The com­pa­ny real­ly peaked a few years ago when they were the fastest grow­ing fast food com­pa­ny in the coun­try, but their brand got stale over time. Maybe it's over­sat­u­ra­tion? They are one of the few fran­chis­es that are incen­tivized to put mul­ti­ple restau­rants with­in prox­im­i­ty of one anoth­er. This is because the restau­rant essen­tial­ly hires region­al GMs in charge of growth. Fran­chisees often get squeezed out of their own stores or have to buy mul­ti­ple stores to stay afloat — part of this made pos­si­ble by Subway's less-than-indus­try-aver­age fran­chise fee. All of this led to too many stores, and a brand in trou­ble.
The Jared sit­u­a­tion could be a bless­ing if Sub­way is up for the chal­lenge. It could serve as a cat­a­lyst to drop the (always-ques­tion­able) health angle, which is intrin­si­cal­ly tied to Jared, and rein­vent them­selves as a more pre­mi­um fast food restau­rant chain. Chipo­tle has shown that qual­i­ty ingre­di­ents has its own mar­ket, and it's not nec­es­sar­i­ly that price sen­si­tive. Sub­way should redo every­thing, from the look of their restau­rants and their sand­wich ingre­di­ents to their own mot­to. They should even con­sol­i­date restau­rants, while they're at it.
---
Andy Ferguson, Freelance Writer and Creative Director
I think the one thing Sub­way should­n't do is be silent and wait for the news to move on. Of course the news WILL move on but if Sub­way does­n't do or say any­thing, the sto­ry is always going to be about the awful crimes com­mit­ted by a Sub­way spokesman. I think they are bet­ter served being proac­tive here and mak­ing this a sto­ry about the way Sub­way took a hor­ri­ble sit­u­a­tion and turned it into some­thing pos­i­tive. I don't think peo­ple blame Sub­way for what hap­pened but the real­i­ty is that Jared is so intrin­si­cal­ly linked to the brand, there is no way for the brand to extract itself from this sit­u­a­tion.
I think it's impor­tant for Sub­way to hold onto what made it/Jared so pop­u­lar in the first place. Jared rep­re­sent­ed a typ­i­cal, every­day per­son who strug­gled with his weight and then used Sub­way to make an excep­tion­al change. That sto­ry was inspi­ra­tional to so many peo­ple and, to me, that's where Sub­way needs to keep its focus: Help­ing every­day peo­ple use the Sub­way brand to make excep­tion­al changes. That mes­sage is still a pow­er­ful one to receive.
---
Huma Gruaz, President and
CEO

of Alpaytac Public Relations/Marketing Communications
Sub­way has been post­ing short state­ments on its social media chan­nels with­out express­ing any empa­thy for the vic­tims nor tak­ing any respon­si­bil­i­ty for over­look­ing the crim­i­nal activ­i­ty the brand's spokesper­son was engaged in. Sub­way needs to imme­di­ate­ly imple­ment a cri­sis com­mu­ni­ca­tion cam­paign that helps pro­tect its brand. This can only hap­pen with empa­thy and trans­paren­cy. Not with short, robot­ic mes­sages that do not con­nect with the audi­ence. The top 5 rules of cri­sis com­mu­ni­ca­tion need to be used here:
Take respon­si­bil­i­ty. Sub­way over­looked the crim­i­nal activ­i­ty of its spokesper­son by not being dili­gent enough about mon­i­tor­ing his day-to-day activ­i­ty. When a major brand is asso­ci­at­ed with a per­son, the brand needs to set the high­est eth­i­cal stan­dards and con­duct that this indi­vid­ual needs to adhere to and there should be check mech­a­nisms imple­ment­ed.
Apol­o­gize, express regret and com­mu­ni­cate empa­thy for the vic­tims.
State what the solu­tion is mov­ing for­ward to ensure a sim­i­lar inci­dent will not be repeat­ed.
Use this as an oppor­tu­ni­ty to strength­en the emo­tion­al bond with the con­sumer.
Fol­low through on the promise.
Sub­way's CEO needs to issue a heart­felt mes­sage to the pub­lic about their deep regret for hav­ing been asso­ci­at­ed with such a crim­i­nal, their sor­row and empa­thy for the vic­tims and their fam­i­lies who have been affect­ed by the crimes of this indi­vid­ual, the impor­tance the brand places on the val­ue of com­mu­ni­ty and being a good human being — what the brand is about — and Sub­way's com­mit­ment to pos­i­tive val­ues that the brand rep­re­sents. Ask­ing for their cus­tomers' sup­port and under­stand­ing will go a long way and help gal­va­nize the pub­lic behind the brand.Subway has an oppor­tu­ni­ty to turn this sit­u­a­tion around and strength­en its bond with its cus­tomers, through a strate­gic, well thought-out and heart­felt cam­paign that under­scores the brand val­ues and the com­pa­ny's com­mit­ment to its cus­tomers.
---
Paige Arnof-Fenn,
CEO

of Mavens

&

Moguls
I would look and see if the ads with Olympians like Apo­lo Ohno, Michael Phelps, etc. and the one with Mike Trout test­ed well and, if so, I would run more of those (if they are still under con­tract) and start build­ing up brand equi­ty again to the World Series and the next Olympic Games or devel­op a new cam­paign alto­geth­er with fresh cre­ative that focus­es on their health­i­er angle.
They should not be invis­i­ble, they need to remind fans of the brand's ben­e­fits and healthy posi­tion­ing. It is an oppor­tu­ni­ty to come back stronger than before.
Think of Clas­sic Coke and Martha Stew­art. Fans of these brands moved on from the mis­takes and scan­dals. They need some­thing pos­i­tive for peo­ple to focus on and if the sports stars are still rel­e­vant and pop­u­lar then go back to them ASAP and move for­ward.
Peo­ple love good come­back sto­ries and want to see under­dogs suc­ceed, so touch their emo­tion­al heart­strings with ath­letes who stir up pos­i­tive images and move on.
They will sur­vive and maybe even thrive!
---
Bryan Mattimore, Chief Idea Guy at Growth Engine
So, here's what we would rec­om­mend Sub­way do…immediately:
Con­duct research with cur­rent cus­tomers. This research should be done both at their shops and off-loca­tion.
A) At their shops: Specif­i­cal­ly, ask each of their fran­chise own­ers to con­duct short, three-ques­tion inter­views with a wide vari­ety of cus­tomers (dif­fer­ent ages, gen­der and eth­nic­i­ties) while mak­ing them a sand­wich (to increase the infor­mal­i­ty — and there­fore, hope­ful­ly the valid­i­ty of the respons­es). The three ques­tions should be:
What do you think of the Jared sto­ry?
Do you think Sub­way is to blame in any way?
What do you think Sub­way should do?
Have the fran­chise own­ers record these answers on a sur­vey sheet after the cus­tomer leaves…and send these results imme­di­ate­ly to head­quar­ters.
B) Off-loca­tion: Hire an inde­pen­dent research firm to do inter­views (prob­a­bly mall inter­cepts) ask­ing the same three ques­tions. The inter­view­ers should pre-qual­i­fy the respon­dents with the screen­ing ques­tion: Have you eat­en a Sub­way sand­wich in the past six months?
Com­pare and con­trast the results of these two sur­vey ini­tia­tives, rec­og­niz­ing the strate­gies for how to proceed/handle this PR dis­as­ter could be dif­fer­ent for dif­fer­ent age, gen­der and eth­nic cus­tomers.
Then pub­li­cize the results of these sur­veys. Have a spokesper­son from Sub­way (a woman?) say how ter­ri­ble the sit­u­a­tion is…that Sub­way was as shocked as every­one else…and that this is what Sub­way is going to do based on the results of hav­ing just spo­ken to 10,000 of their cus­tomers (or what­ev­er the num­ber is).
By con­duct­ing and pub­li­ciz­ing the sur­vey, it will: 1) send the mes­sage that Sub­way, above all, val­ues the opin­ions and feed­back of its cus­tomers; 2) reframe the story/create a dis­tance from Jared because now the sto­ry is about the data/results of the sur­vey and what Sub­way should do mov­ing forward…versus how long the prison sen­tence will be for the ille­gal and uncon­scionable behav­ior of their for­mer spokesper­son.
---
Michael Maven of Carter
&

Kingsley
At a time like this, it's impor­tant to remem­ber that Jared is not Sub­way. The two may have become syn­ony­mous with each oth­er, but at the end of the day Sub­way is any sand­wich restau­rant.
Sub­way has done every­thing they can to dis­tance them­selves from Jared. The best thing now to do is move for­ward.
If I was the head of Sub­way's mar­ket­ing depart­ment, I would stick to pro­mot­ing our core mes­sage and what we do best. I would focus in on how we pro­vide low-calo­rie sand­wich­es with fresh, tasty ingre­di­ents, which can be eat­en as part of a healthy weight loss regime.
I would also use this as a time to improve our mar­ket­ing mes­sage. How about cre­at­ing a full weight loss pro­gram with Sub­way sand­wich­es pro­vid­ing the nutri­tion need­ed to stay healthy and lose weight dur­ing this time? This could be giv­en away for free, with the ROI com­ing in the form of peo­ple buy­ing more Sub­way sand­wich­es.
I would also start doing a nation­al cam­paign for peo­ple to write in and show the most amount of weight loss that they have had fol­low­ing the Sub­way weight loss pro­gram.
Final­ly, I would also run a nation­al com­pe­ti­tion for peo­ple to get involved and cre­ate a new healthy sand­wich. I would include some real­ly great run­ner-up prizes with the win­ner of the com­pe­ti­tion hav­ing their cre­ation as part of the Sub­way weight loss menu.
---
Peter Kim, Marketing Strategist at Ready Artwork
In order for Sub­way to get past their PR cri­sis with Jared, it would be best to send out a sin­cere apol­o­gy. They've only sent out two tweets address­ing the issue and then resumed busi­ness as usu­al on Twit­ter the fol­low­ing day. Their plan of action should be:
[Issu­ing] a sin­cere apol­o­gy, espe­cial­ly address­ing the vic­tims.
Sup­port­ing anti-sex­u­al assault orga­ni­za­tions if that is what rep­re­sents their brand val­ues as they claim.
Using their ath­letes as spokes­peo­ple to fur­ther their mes­sage (Blake Grif­fin, Michael Phelps etc.).
[Focus­ing] cam­paigns on the younger gen­er­a­tion.
Jared had a major impact in the '90s, but high school and col­lege stu­dents in 2015 either don't remem­ber him or did­n't ful­ly under­stand his influ­ence on the brand. This is an oppor­tu­ni­ty for them to tar­get their cam­paigns towards the younger crowd rather than adults look­ing to slim down and lose weight eat­ing a few subs per day.
---
Tactic 3: Provide Virtual Restitution
Brandon Peach, Branding Strategist at EZSolution
The first thing to real­ize is that bad pub­lic­i­ty for any major orga­ni­za­tion is inevitable – and most have an action plan in response. How­ev­er, the nature of Subway's neg­a­tive pub­lic­i­ty is so dis­turb­ing that it neces­si­tates a care­ful­ly tai­lored approach.
It's often said that no pub­lic­i­ty is bad pub­lic­i­ty, and this may actu­al­ly be true in Subway's case. There's a real oppor­tu­ni­ty here for the orga­ni­za­tion – which, by the way, is the world's largest fast food chain, even beat­ing out McDonald's. The three-part approach they should take is:
Dis­tance: Sep­a­rate them­selves from the offend­er (which, to their cred­it, they already have) and express how the company's core val­ues are in direct oppo­si­tion to the offender's actions.
Sym­pa­thy: Make a con­cert­ed and brand-focused effort to express sym­pa­thy to any­one who was harmed while Jared was in the employ of the orga­ni­za­tion.
Redress: Take a huge step in launch­ing a care­ful­ly con­sid­ered cam­paign to address and com­bat child sex traf­fick­ing, a ter­ri­ble issue that's begin­ning to enter the pub­lic con­scious­ness. They should also look to donate a con­sid­er­able amount of mon­ey to char­i­ties and orga­ni­za­tions to pro­mote aware­ness to fight child sex traf­fick­ing.
In tak­ing these mea­sures, Sub­way would not only effec­tive­ly divorce them­selves from Fogle, they would use his crimes as a spring­board for social jus­tice in a way that would most prob­a­bly result in brand affin­i­ty, lead­ing to great press, pub­lic good­will and (hope­ful­ly) high­er prof­its.
---
Liam Brown,
CEO

of Sidestep Coaching

First, Sub­way needs to put out a TV ad about the impor­tance of pro­tect­ing chil­dren and show an alliance with a cred­i­ble non­prof­it orga­ni­za­tion that is about child pro­tec­tion from sex­u­al or any type of abuse. Per­haps a one-day por­tion of fran­chisee sales and roy­al­ty fees going to sup­port a cause.

Although on the face of it, putting out an ad may seem like an obvi­ous ploy…on the oth­er side, it shows they are tak­ing action on this mat­ter and that's what con­sumers remem­ber most…that some action was tak­en.
---
Chris Bryant, Creative Director and Principal at Empire Studios
If I was head of Sub­way's mar­ket­ing depart­ment, I would start by nev­er men­tion­ing Jared's name ever again. They did a good thing by remov­ing all his sig­nage and like­ness from every­thing imme­di­ate­ly, which is good.
Next, the only acknowl­edge­ment should be in the form of a dona­tion to a char­i­ty such as The Chil­dren's Defense Fund. A $25,000 to $50,000 dona­tion would go a long way to show Sub­way's stance on what hap­pened and how they are try­ing to make a pos­i­tive out of this neg­a­tive.
A brief men­tion of the dona­tion on social media (i.e., once on their Twit­ter and Face­book pages) with a link to that char­i­ty's web­site would be per­fect. That will cer­tain­ly get picked up by out­lets like Buz­zFeed and the Huff­in­g­ton Post and from there to oth­er major sources like CNN and MSNBC. That pub­lic­i­ty will do much to repair their image.
After that: Move on, and do it quick­ly.
The next mar­ket­ing cam­paigns run should focus on the fresh­ness of the prod­ucts, or a real­ly out-of-the-box idea that is a polar oppo­site of what Jared rep­re­sent­ed. No more, "I got thinner/healthier/happier after eat­ing Sub­way," for at least the next decade while this mess is for­got­ten.
Sub­way needs a mem­o­rable and share­able cam­paign. It can be fun­ny, inspi­ra­tional, and/or off­beat, but it needs to draw atten­tion to them in a pos­i­tive way.
---
Andrea Carter, public relations consultant at
AC

Media

LLC

If I were head of their PR, I'd shift the focus from try­ing to pub­licly unfriend Jared to show­ing more sym­pa­thy for the vic­tims and maybe even donat­ing resources to help the fight against child pornog­ra­phy.

Jared was the face of their brand for so long, they'll nev­er be able to just erase that his­to­ry. So why not chan­nel their ener­gy into fight­ing against child porn?
---
Tactic 4: Lay Low
Jess Harris, Digital Marketing and Communications Consultant at Jess Harris Consulting
Though it may not look like, there is actu­al­ly tremen­dous oppor­tu­ni­ty here for Sub­way. Sub­way was already deal­ing with ane­mic sales and grow­ing crit­i­cism of being "faux healthy" before the Jared scan­dal broke.
When the news of the raid on Jared did break, Sub­way did every­thing right by imme­di­ate­ly dis­tanc­ing them­selves from him. They quick­ly tweet­ed that they had sus­pend­ed their rela­tion­ship with him and, in anoth­er tweet, called his actions "inex­cus­able."
While it was a short response, and some say it could've got­ten more in-depth, the one thing peo­ple are still tak­ing away from it is that Sub­way not only dis­tanced them­selves from Jared with sat­is­fy­ing speed, they then took an actu­al pub­lic stance on the sit­u­a­tion with the "inex­cus­able" com­ment. That is not some­thing a lot of brands feel com­fort­able doing – they'll often just stick with the "We cut ties, no fur­ther comment"-option.
While many are pre­dict­ing that Sub­way's name is now for­ev­er tied with pedophil­ia, the truth is that much of the con­sumer sen­ti­ment being report­ed appears to be sym­pa­thy towards the brand. And quite hon­est­ly, it's going to be for­got­ten about once peo­ple turn their atten­tion to the next scan­dal.
When is the last time you saw a head­line pop up about Wal­ter Palmer (the den­tist who killed Cecil the Lion)? At the time of the scan­dal, it's all you saw and heard about. Now we're focused on Jared Fogle and the Ash­ley Madi­son hacks.
Sub­way's best course of action now is to con­tin­ue to lay low until the eye of this storm has passed and, in the mean­time, begin work­ing on rebrand­ing the com­pa­ny, which we know is already on their radar since they put their cre­ative account up for review. The good news is the pub­lic will prob­a­bly asso­ciate new brand­ing efforts with them con­tin­u­ing to try and dis­tance them­selves from the scan­dal and not the fact that they were already start­ing to go stale.
Sub­way actu­al­ly has the oppor­tu­ni­ty to come out look­ing like cham­pi­ons in this sit­u­a­tion. If I were them, I'd find a core val­ue that will res­onate most with the pub­lic after this scan­dal, and begin build­ing their rebrand­ing strat­e­gy around that.
---
Rachel Moehl, Senior Manager of Digital Marketing at Telebrands Corp.
Sub­way has a long, uphill PR bat­tle ahead of it. As some­one who oper­ates a ros­ter of social media chan­nels with a large team in tow, I think the best advice I could give would be to respond only when asked a direct ques­tion about the scan­dal and to make sure that every­body is singing the same tune.
Social media offers the fastest pos­si­ble way for Sub­way the brand to go south. A defen­sive stance, such as they have already adopt­ed, will antag­o­nize con­sumer brand cham­pi­ons.
Case in point: peo­ple are respond­ing to mul­ti­ple posts about Jared [on Face­book] with requests for the return of $5 foot­long subs.
They would do well to focus on those things that they do see as rep­re­sen­ta­tive of the Sub­way brand: Afford­abil­i­ty, fresh­ness, acces­si­bil­i­ty, and vari­ety.
---
Kyle Reyes, Creative Director and President of The Silent Partner Marketing
First of all, acknowl­edge the alle­ga­tions. Dis­tance your­self with­out get­ting involved in the inves­ti­ga­tion, but acknowl­edge dis­ap­point­ment and deep con­cern while sup­port­ing the author­i­ties.
Next, the nat­ur­al thing to do would be to find an orga­ni­za­tion to sup­port sur­round­ing kids. This would be a roy­al­ly bad idea. It will come across as not being gen­uine and authen­tic.
In an age where social media and a fast news cycle make peo­ple and sto­ries famous for 15 seconds…go dark. Allow the storm to pass.
The next step will be to slow­ly rebuild the brand after the storm pass­es by focus­ing on – not a kid-based orga­ni­za­tion to sup­port – but a focus on health and well­ness and how your brand fits into lifestyle changes.
Allow the storm to pass. Don't get caught in it.
---
Kage Spatz,
CEO

of Spacetwin
The most impor­tant move Sub­way can make now is to nev­er com­ment on Jared again. This is one of those tough spots for a brand where they have to let the news run its course.
Regard­less of any new reports that come out about their for­mer spokesper­son, the best com­ment Sub­way can make is no com­ment at all. The last thing they want to do is fuel the fire to any new sto­ries that arise.
---
Lynford Morton, a self-described 20-year public relations and crisis communications veteran
Sub­way has already done every­thing they need to do at this point.
Sub­way sus­pend­ed the rela­tion­ship as soon as the alle­ga­tions were made and ter­mi­nat­ed their pro­fes­sion­al rela­tion­ship when Jared plead­ed guilty.
I have not read that Jared did any­thing inap­pro­pri­ate while he was act­ing in an offi­cial capac­i­ty, so the issue is real­ly about Jared's deci­sions.
My oth­er con­sid­er­a­tion would be the reac­tions of Sub­way cus­tomers. I have not seen a sug­ges­tion that cus­tomers are blam­ing Sub­way for Jared's actions or that sales are suf­fer­ing as a result. I would con­tin­ue to mon­i­tor the issue close­ly on our social media chan­nels for lead­ing indi­ca­tions that pub­lic sen­ti­ments were chang­ing.
As is typ­i­cal in cri­sis com­mu­ni­ca­tions sit­u­a­tions, I would have state­ments and talk­ing points pre­pared just in case we should need them.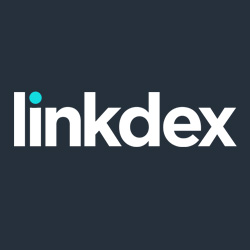 ---
Chris Dupin, Marketing Consultant
Sub­way's silence is the right thing. Jared had essen­tial­ly already fad­ed out of Sub­way's cam­paigns long before his alleged crimes came to light.
In my view, Sub­way does­n't have any dam­age con­trol to do. Why? Sub­way did not do any­thing wrong. Jared alleged­ly did.
Beyond sev­er­ing ties with Jared, I don't think Sub­way has much work to do. It's hard to have the mar­ket­ing team sit on their hands, but that's the right move. Nike has done much the same with Tiger Woods and Lance Arm­strong.
That said, I think Sub­way has had an unfo­cused strat­e­gy for years. Their employ­ees are "Sand­wich Artists," but are hard­ly com­pa­ra­ble to a "Barista." The slo­gan is "Eat Fresh," but I think most cus­tomers go for con­ve­nience and price ver­sus the alleged fresh­ness of their lunch­meat. The cus­tomer image of the brand and Sub­way's self-image are very dif­fer­ent.
So what should Sub­way do?
By num­ber of loca­tions, Sub­way is the biggest fast food brand in the world and their focus seems to be shoe­horn­ing out­lets in where no oth­er out­let could fit. Their $5 Foot­long cam­paign was suc­cess­ful in a time where house­hold bud­gets were crunched. Their prod­uct is both cost-effec­tive and eas­i­ly acces­si­ble.
If I were Sub­way, a cam­paign called, "A sub when you need it," plays to all their strengths. Maybe a "Go walk to dinner"-campaign could work rec­og­niz­ing that many are with­in walk­ing dis­tance of a Sub­way.
---
What's your take? What would you do if you were in charge of Sub­way's mar­ket­ing depart­ment?