With Pen­guin, and ear­li­er this year Pan­da, both now incor­po­rat­ed in the core algo­rithm, 2016 has con­sol­i­dat­ed many devel­op­ments in search. We took the oppor­tu­ni­ty to catch-up with Eric Enge to dis­cuss recent devel­op­ments and future trends in SEO.
---
What would you say have been the most significant developments in
SEO

over the past year?
Just under a year ago, we saw the release of Google's RankBrain algo­rithm. This was our first con­fir­ma­tion that machine learn­ing is in active use as part of the core algo­rithm at Google.
Unfor­tu­nate­ly, it has led many to believe that Google is com­plete­ly machine-learn­ing dri­ven, and it's just not that way. Imple­ment­ing a machine-learn­ing algo­rithm is incred­i­bly com­plex. With that being said, Google will prob­a­bly con­tin­ue to find ways to take advan­tage of machine-learn­ing.
The release of AMP has also been a very big deal. We did some test­ing on the Stone Tem­ple site, and we saw a 71% decrease in page size, with our score in Google's Page Speed Insights tools ris­ing from 42 to 88. That's impres­sive!
I'll go on the record here and state that I think that AMP is going to be mas­sive. The idea of rad­i­cal­ly speed­ing up web pages has a lot of sup­port­ers — and it should. That's why so many com­pa­nies are exper­i­ment­ing with it.
In the next 6 to 12 months, you'll start to see com­pa­nies using AMP for e‑commerce pages, and even some that will use AMP as the base ver­sion of their page, not just for mobile devices.
The release of Pen­guin is also a huge deal, and I'll talk about that more in response to the next ques­tion.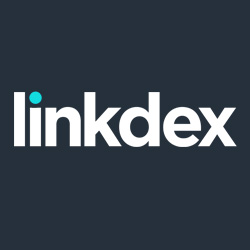 Penguin 4.0 is now part of Google's core algorithm. Do you think the changes should be welcomed by the industry?
Let's start with a def­i­n­i­tion: the new Pen­guin no longer penal­izes sites rank­ings because of links. Pen­guin sim­ply dis­counts the bad links it finds. How­ev­er, what I also expect is that the new Pen­guin also will alert Google to sites that are doing a LOT of bad link build­ing, and flag those for man­u­al review. So one out­come might be more sites receiv­ing man­u­al penal­ties.
Over­all, I think that Pen­guin is great for the indus­try. Now, even if a site receives a man­u­al penal­ty, a site own­er sim­ply has to fix the bad links and file a recon­sid­er­a­tion request. This process is a lot eas­i­er to deal with than with the old Pen­guin (because it was updat­ed so infre­quent­ly).
A final point — this shift in Google's approach is also an indi­ca­tor that Google's con­fi­dence in detec­tion of bad links has grown con­sid­er­ably.
How can businesses evolve and adapt to changes and developments in search and digital?
I'd focus on rec­og­niz­ing the abun­dance of oppor­tu­ni­ties that exist in the mar­ket today. What are the proac­tive things you can do to build your busi­ness to the next lev­el?
For example, content marketing:
Con­tent mar­ket­ing is hot. You can start aggres­sive­ly pro­duc­ing very high-qual­i­ty con­tent that your prospec­tive cus­tomer base wants and desires. Doing this effec­tive­ly can pro­vide you with a major edge over your com­pe­ti­tion, both in term of rep­u­ta­tion and vis­i­bil­i­ty and help­ing dri­ve your SEO.
or
AMP

:

AMP is anoth­er huge oppor­tu­ni­ty. The idea of dra­mat­i­cal­ly speed­ing up your site is an attrac­tive one, and if you do it with your site, you'll have a far supe­ri­or user expe­ri­ence than your com­peti­tors who don't imple­ment AMP.
or Facebook:
Anoth­er oppor­tu­ni­ty area is Face­book. Face­book has a huge audi­ence that's con­tin­u­ing to grow, and it also has a fan­tas­tic adver­tis­ing plat­form that allows you to do amaz­ing cus­tom tar­get­ing of your ads to just the right peo­ple.
Key to suc­cess at this activ­i­ty requires a lot of tun­ing of that tar­get­ing, so it's not for the lazy! But if you put in the time you can get great results.
So those rep­re­sent things you can do to cap­i­tal­ize on the cur­rent mar­ket. And, yes, it will also help you keep your site safe at the same time.
Why do you think the education aspect is important for our industry?
SEO is a very spe­cial­ized dis­ci­pline, and it's still not taught in most schools. (Note: this is slow­ly chang­ing: The Uni­ver­si­ty of Cal­i­for­nia now offers an SEO Spe­cial­iza­tion cer­tifi­cate via Cours­era. I'm one of the three instruc­tors for the course).
Giv­en that the great major­i­ty of peo­ple in exec­u­tive, mar­ket­ing, and tech­ni­cal roles have not had any expo­sure to SEO, they real­ly don't know how it affects their busi­ness, or what to do about it.
This is a greater prob­lem than meets the eye because the issue is not sim­ply that the une­d­u­cat­ed will miss oppor­tu­ni­ties for SEO. In fact, they can eas­i­ly make deci­sions and do things that are overt­ly dam­ag­ing to SEO.
Com­pound­ing that is the fact that for years, SEO had a rep­u­ta­tion asso­ci­at­ed with spam­mers and cheaters. This bad rep­u­ta­tion is born out of the fact that for many years, poor qual­i­ty web­sites were able to rank well in Google, sim­ply because they knew how to do SEO.
The only way to solve these prob­lems is through edu­ca­tion. As a result, it's crit­i­cal that we nev­er pass on an oppor­tu­ni­ty to edu­cate. It's only via edu­ca­tion that we can close the gap and get peo­ple to bet­ter appre­ci­ate what's good.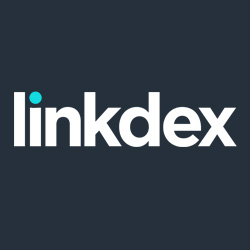 A common question mark for agencies is how much expertise they should give away, as opposed to how much they bill and resource for. What are your thoughts here?
I strong­ly believe in the mod­el of giv­ing away exper­tise for agen­cies. From my per­spec­tive, if some­one reads a few arti­cles from you, and then decides to NOT become a client, they weren't going to be a client for very long any­way.
The best clients are look­ing for a real rela­tion­ship with their agency of choice, and there is no bet­ter way to show them that you're going to be a good part­ner by begin­ning to share with them before they become a client.
It's pret­ty fun­da­men­tal to the busi­ness mod­el of Stone Tem­ple to give away exper­tise. We do this because it helps us grow our busi­ness. Peo­ple see that we do that, and decide that they want to work with us.
Equal­ly, I think this gen­er­al mod­el can apply for many indus­tries. An increas­ing num­ber of brands are begin­ning to see that giv­ing away free advice in the form of very high-qual­i­ty edi­to­r­i­al con­tent helps them build their rep­u­ta­tion with prospec­tive cus­tomers.
Many com­pa­nies are used to oper­at­ing their busi­ness in 'Direct Response' mode. But, a very large per­cent­age of your poten­tial cus­tomers (for most busi­ness­es) don't want to buy from some­one unless they feel they have some degree of trust for them. One of the key things about con­tent mar­ket­ing is that it is an awe­some way to build that trust, but for it to work, it has to be edi­to­r­i­al in nature — which means you're giv­ing away infor­ma­tion and exper­tise.
What trends do you think will make an impact on search in the not-so-distant future?
The inte­gra­tion of Pan­da and Pen­guin into the Google's core algo­rithm was inevitable. But, I do think that we'll see many more changes con­tin­u­ing in SEO for some time to come.
Here are some pre­dic­tions:
You will see more machine-learn­ing algo­rithms come into the mix, and they will con­tin­ue to grow in impor­tance.
I think that Google will con­tin­ue to get bet­ter and bet­ter at mea­sur­ing con­tent qual­i­ty.
In addi­tion, Google's abil­i­ty to find a unique mix of user engage­ment sig­nals that they can use in their algo­rithm will improve as well.
More and more brands will see the pow­er of con­tent mar­ket­ing and start to embrace it to devel­op a deci­sive com­pet­i­tive advan­tage.

AMP

is going to have a big impact, but there will be more that hap­pens in mobile. One key oppor­tu­ni­ty for busi­ness­es is to increase their focus on mobile-cen­tric expe­ri­ences.
Brands will (and should) begin to design for mobile first, and then make their desk­top site a deriv­a­tive of that (not the oth­er way around).
Apps will remain in being incred­i­bly pow­er­ful. Of course, not every busi­ness should devel­op an app, but con­sid­er how you can oth­er­wise lever­age them. Adver­tis­ing oppor­tu­ni­ties could be one way to go, for exam­ple.
Google will also aggres­sive­ly push the notion of pro­gres­sive web apps, and this will gain some trac­tion, but I think the jury is out on how much trac­tion that it will get. We're doing some of our own exper­i­men­ta­tion with those right now.
Any final thoughts on the future of
SEO

?

Keep your eyes open for new oppor­tu­ni­ties all the time. The past few years have been all about the Google monop­oly, but that's chang­ing. Ama­zon is already the num­ber one place where peo­ple go to per­form prod­uct search­es. Face­book, on the oth­er hand, is win­ning the app war.

Peo­ple can spend time get­ting answers from friends by using mes­sag­ing apps of tex­ting each oth­er. So many new oppor­tu­ni­ties are com­ing into play every year. Find one or more of them and ride them!
---
Eric is the founder and CEO of Stone Tem­ple Con­sult­ing. A promi­nent SEO, con­tent mar­ket­ing, and dig­i­tal mar­ket­ing indus­try thought leader, he has been an entre­pre­neur for most of his 30+ year career. You can con­nect with him on Twit­ter or LinkedIn.