Terms like "the Year of Mobile" and "mobile-first" have become easy jokes for speakers at digital marketing conferences – and for good reason. 2015 was the year mobile searches forever surpassed desktop queries, but what's in store for 2016?
---
Momentology surveyed 50 marketing experts from brands, agencies, and mobile firms to get their takes on what lies ahead for mobile marketing in the coming year.
First and foremost, these experts say marketers will use mobile to create better, more personalized user experiences in 2016 and to cement customer loyalty.
In addition, they anticipate more location-based efforts to coincide with a continued rise in local search.
Marketing pros also think we'll see much more augmented and virtual reality in mobile marketing, as well as video, including livestreams, 360-degree videos, and shoppable videos.
Other technology to look out for in mobile marketing in 2016: mobile wallets, virtual personal assistants and even push notifications. Ad blocking will continue to be a big buzzword in 2016 and marketers will have to incorporate app indexing to ensure apps are discoverable via organic search.
For further insight into mobile marketing in 2016, their comments follow in full.
---
Brands
Tressie Lieberman, Vice President of Digital Innovation and On Demand, Taco Bell
Ease is the new loyalty. We have seen such a huge rise in mobile usage because it makes life easier. You can now get anything you want with the tap of a button. We are becoming loyal to the brands that are smartly using technology to simplify every aspect of our lives. The brands that do it best will create experiences that have you asking how you ever lived without them.
We view mobile as our flagship restaurant. More than a transaction, but a tailored and customized experience that's tied to preference and access from anywhere at any time. By doing this, you can take the burden of overwhelming choice off of the consumer and guide them to make the best decisions in the simplest way possible.
With the consumer's best interest at the forefront of the convenient experience, you'll gain their trust and loyalty in 2016.
---
Ram Krishnan, Chief Marketing Officer, Frito-Lay
User experience
We'll see a fundamental shift in the way marketers think about mobile. The traditional model of "selling" – where we might use banners or pre-roll ads – is enormously detrimental to the mobile user experience. The experience on such a small screen is sacred. That's why we're seeing widespread adoption of ad blockers. We should be thinking about how we can better serve our audiences on mobile – what is the utility we as marketers can provide? Is it in the form of an app? Is it in the form of entertaining content? We're all still figuring out, but moving forward, when it comes to mobile, we should be thinking of how we can serve our customers, not sell to them.
E-commerce integration
But if you are selling, apps and mobile-first social platforms will seamlessly integrate e-commerce. As mobile users are exploring and finding inspiration, it will continue to become easier to purchase the items right then and there, such as Pinterest's Buyable Pins and Shoppable Instagram, which is powered by visual marketing platform Olapic.
Smaller social networks
In addition, social networks are getting smaller, if the behavioral shift to messaging platforms – and Facebook's $19 billion acquisition of WhatsApp – is any indication. We don't feel the need to broadcast quite as broadly anymore.
Smaller, more private messaging networks like Snapchat are on the rise. Even on Instagram – there's a phenomenon now called "Finstagramming" among teenagers. These Finstagram accounts are actually second Instagram accounts that are restricted to close friends; it's a place where teens can post more freely. We want to keep our personal lives more personal.
And as we look at messaging platforms like Kik and WeChat, we're seeing all sorts of features being added into the messaging layer, from one-on-one brand interactions, commerce, payments…all sorts of really, really interesting developments that have widespread implications on businesses everywhere.
Uberization
Mobile-first companies have completely redefined our expectations when it comes to mobile – they've trained us to demand immediacy and seamlessness. When we think of mobile, we expect the amazing experience that we get from an Uber, or a Google or a Venmo. To some extent, as marketers, we are all suffering from Uber envy because of the way they've completely recalibrated what consumers demand of their mobile experiences.
AR/VR
With the rise of Oculus and Samsung Gear, augmented reality and virtual reality powered by mobile will be a big trend. Expect brands to partner with virtual reality studios to create new experiences unlocked through product and packaging.
Ad Blocking
The rise of ad blocking is largely a response to two major consumer concerns: privacy and intrusiveness. While ad blocking has been around for years, the adoption has been slow — only 16 percent of the online U.S. population blocked ads last quarter.
If adoption of the technology continues to increase significantly, there will be an impact on inventory available to brands. Consequently, CPMs could be impacted due to lowered supply – similar to what we have seen with inflation on TV. As a result, we will also see in-app advertising favored; but given consumption habits, this is where we are seeing time spent shift as well.
---
Sam Olstein, Global Director of Innovation, GE
I think one trend is definitely the continued proliferation of messaging and how messaging services and messaging platforms are creating value and disrupting the industry where you wouldn't think a messaging platform belongs, like in the professional setting. And I think we'll continue to see more either somebody who has been dominating this year like Slack take off to another level or Facebook's Messenger service or WhatsApp try to make another play that changes the dynamics of players in that space.
I also think in general, mobile technology will continue to disrupt many different industries from perspectives that probably people in those industries wouldn't necessarily expect or plan for. Think about everything that's happening in [financial technology] over the last year, those innovations will only continue to grow and accelerate…[and are potentially] very, very disruptive to some of the traditional stalwarts of sectors like finance that they weren't quite expecting.
---
Agencies
Ryan Jones, Manager of Search Strategy and Analytics, SapientNitro
Two things should be on the mind of everybody doing mobile: App indexing for your apps, and Google's AMP platform for your mobile site.
---
Shepherd Laughlin, Director of Trend Forecasting for J. Walter Thompson's Innovation Group
Apple's embrace of ad-blocking capabilities in iOS 9 is ripping up the playbook in mobile advertising. As consumers grow more accustomed to the mobile web, they are increasingly frustrated with traditional pop-up and banner advertising that interrupts their experience.
Apple's move recognizes that many consumers already use ad-blocking software and that preventing this behavior will be impossible in the long term. iOS 9 is going to force mobile publishers to work much more closely with advertisers to produce native advertising that consumers really, truly want to see.
Rather than putting marketing messages up front, sponsorship on these new native ads will be tastefully integrated and links to purchase will be subtle, logical extensions of the content. The slow effort to rethink the relationship between advertising and editorial that has been underway for several years will really ramp up for mobile platforms in 2016 due to Apple's decision.
Virtual reality is a trend we see emerging across tech and culture in 2016 — we're seeing artists and others outside the gaming world embrace this technology and buzz will only increase with the release of the consumer version of Oculus Rift in 2016. With Google Cardboard, Samsung Gear VR and others, mobile is providing an accessible point of entry for consumers interested in trying out virtual reality. Due to the novelty of the technology, viewers are quite open to consuming any sort of content – including branded content – if it leverages these platforms in an effective and impressive way.
Combining the these two trends, in November, the New York Times rolled out its first virtual reality app with content from both editorial and the T Brand Studio. It included a story in which GE explained how its work is inspired by the natural world while viewers are immersed in a rapidly changing fantasy landscape and an ad for Mini that took the form of a VR car heist featuring the company's vehicles. The content was tastefully placed alongside journalistic VR pieces on the European refugee crisis and the Paris terror attacks.
---
---
Andy White, Social Media Director, 180LA
There isn't mobile marketing in 2016, there's just marketing. It's one and the same.
Facebook's mobile usage hit 80 percent almost a year ago and with Facebook Video Live coming, the growth opportunities with video will only grow and the demands on marketers, too.
Websites that don't offer a mobile option are a relic of the past. To try to differentiate between the two is to ignore the fact that your audience slips between traditional and mobile seamlessly and demands the same of your marketing.
In terms of mobile video, developments move so fast that it's strange to consider that this time last year, Meerkat and Periscope hadn't even launched. It seems ridiculously perennial to say that 2016 will be "The Year of the Video," but with this newfound freedom to livecast anything and everything, any marketing initiative that doesn't have a live video component attached will quickly feel extremely static.
---
Jeremy Lockhorn, Vice President of Emerging Experiences and Mobile Lead, Razorfish
The importance of context will continue to grow. The mobile phone already knows so much about its user, enabling it to deliver extremely relevant information and experiences at the right time in the right place.
Technologies that enable even more accurate and precise location identification, like beacons, will make this even more powerful. We're only beginning to see the full implications of these technologies. Consumers will increasingly expect context-driven experiences from their mobile devices and marketers who do not deliver will risk alienating key audiences.
A related trend will be usage growth of virtual personal assistants like Siri, Google Now, Cortana, etc. These systems will leverage contextual cues from the device plus natural language processing and ever-increasing artificial intelligence capabilities to predict a user's needs and deliver info before being asked.
Marketers will continue to beat the drum on the importance of viewability and combatting ad fraud. Industry organizations are actively pursuing standards here. Mobile will take center stage. People-based marketing will continue to grow as a solution to mobile's ad-serving and tracking challenges. Cross-device tracking and measurement will follow as well, beginning to give marketers full visibility into unduplicated reach and frequency across TV, desktop and mobile.
Virtual and augmented reality point toward the next generation of the human/computer interface. It's early days yet, and even if Samsung's Gear VR sold out quickly, one has a hard time imagining that a technology that requires a consumer to strap an awkward-looking mask to their face will ever go fully mainstream (though stranger things have happened). And regardless of consumer adoption in 2016, these technologies are unlocking magical new experiences for people.
Long term, it has the potential to usher in entirely new ways to experience content (turning digital content into a true experience) and to communicate with one another. I think 2016 will be a year of continued experimentation from a marketing perspective. Success stories from the likes of Marriott, Absolut, HBO and more will inspire additional (likely mostly event-driven) test programs in 2016.
And even as mobile OS wars intensify, walls are crumbling. Apple released an Apple Music app for Android. Microsoft is testing Cortana on both Android and iOS, etc. As hardware innovation begins to plateau, software and services become key differentiators, creating interesting cross-platform models and opportunities.
---
Jonathan Hunt, Senior Account Lead of SEO, PMG
As we continue to make advancements in cross-device targeting and geo-location, it's increasingly important that we address the other side of the coin. We're focusing so much on who is on mobile, we need to also address how people are using mobile. So far, we've defined mobile user behavior based on outdated criteria, invented in the early days of desktop ecommerce.
The mobile customer's path to conversion is both broader and much quicker than the traditional desktop user. Smartphones are utilized to complement and assist in more offline tasks than any other device previously. With many interactions taking less than 10 to 20 seconds each, how do you get your message across? How do you complete a conversion when your customer only has 30 seconds to do something, but your checkout process takes 60 seconds to complete?
In 2016, it will become paramount for us to account for that broadening of customer behavior in our digital strategy. More than ever, we have to be able to find ways to fit our brands into our customers' stories, not pull them into ours.
---
Brent Rangen, Director of Search, Outsmart Labs
Voice Assistant Search
Personally, I'm not very reliant on applications such as Siri, Cortana or even Google Now. However, with heavy investment – and as these sort of applications are built into the core functionality of mobile devices and even operating systems — it's going to be as important as ever to ensure businesses rank here as well. Still mainly geared towards local search, ensuring NAP consistency and ticking all other local ranking factors with high quality, consistent signals is the smart play.
Deep App Indexing
The process is similar to pages on a website ranking, except search engines apply this to mobile apps. With over 3 million apps between Play and Apple's marketplaces alone, there are many opportunities for apps to start taking over website rankings in mobile SERPs. We've even heard additional benefits will be given to those ranking with Google's App Indexing API.
Whatever the tactics involved with taking advantage of mobile in 2016, the most important things are going to always be to ensure proper tracking and attribution across all digital properties. From that point on, focus on performance and visibility for mobile experiences. Lastly, optimize heavily for local as it is integral to most mobile environments.
---
We believe that 2016 will be the year that marketers finally take hold of cross-device marketing strategies in order to capture the attention of consumers in a digital world that is consistently derived of micro-moments, as Google first acknowledged in 2015.
Users continue to move between mobile devices, sometimes simultaneously, while they go about their everyday lives. Reaching these users requires sophisticated targeting on a localized level in order to connect with consumers during the research, validation and decision-making phases of the purchase process.
Furthermore, we believe that local intent on the part of consumers will become an even bigger factor in mobile marketing. The rise of "near me" searches on mobile gives credence to the notion that mobile users often have a higher degree of purchase intent when they are searching for information about a product or business on a mobile device. If marketers aren't prepared to reach them during those high probability purchasing moments and then deliver a quality user experience on mobile devices, they're going to see their target customers land in the hands of the competition.
Mobile marketing in 2016 is all about connecting with the consumer on a local level, and delivering the right message at the right time, in order to capture their hard-earned dollars.
---
Mel Carson, CEO and Principal Strategy Consultant, Delightful Communications
Sharpening your message and targeting it with laser focus on mobile devices is going to be even more important in 2016. A recent study from Pew Research says we're feeling bad about using smartphones in social settings and certainly my circle of friends is limiting phone use across the family to have more "real" time with each other.
Given all the talk about moment marketing from the likes of Google and Facebook coupled with consumers appearing to desire more human connections, we could see more considered mobile usage and so the need to create even more personalized and timely campaigns becomes paramount for brands to do well in 2016.
---
Erin Sagin, Customer Success Manager, WordStream
The popularity of mobile search will continue to grow in 2016. As this space becomes more prominent, it's critical that marketers understand the context in which these searches happen and adapt their strategies accordingly.
Mobile searches usually occur in drastically different scenarios than desktop searches. Mobile users tend to be multitasking — they're searching while they're on the go, watching TV or hanging out with friends. This context, coupled with the fact that the human attention span is rapidly declining, poses a unique challenge for advertisers.
According to a study conducted by Microsoft in 2013, the average adult's attention span is 8 seconds long. Now imagine one of these easily distracted people trying to find and purchase your products on a mobile device. Consider how many distractions they encounter on their phone while doing so (push notifications, emails, text messages). Now, factor in offline distractions. In such a fast-paced environment, it's a wonder anyone actually manages to follow through with a conversion!
If you're spending considerable resources on mobile paid search, this is a concerning phenomenon. How can you ensure that the traffic you've worked so hard to attain actually follows through and converts?
The key is to engage them early on. Use unique ad formats and extensions to encourage prospects to take action from directly within the results page. Once they've made this initial investment, they'll be far more likely to follow through and convert.
In fact, even AdWords has acknowledged that advertisers need more secret weapons to hold mobile users' attention. In 2015, Google released new mobile ad formats for four industries, designed specifically to meet their searchers' needs.
For example, hoteliers can now serve mobile ads that include various photos of their grounds and amenities, customer ratings and reviews and booking information. Googlers have hinted that unique ads are likely to be released for more industries in 2016 and I'm eagerly awaiting their release!
---
Jonathan Adams, Chief Digital Officer, Maxus
Mobile has been and will continue to challenge media agencies to think more about both new datasets and new walled gardens.
These developments are driving the creativity and the strategy that needs to be applied to new marketing content. For example, new datasets not only show someone's current location, but also provide more details like where they are headed, at what speed and via what method.
Walled gardens — like Facebook Messenger, Snapchat Discover and Twitter Moments — will continue to push agencies to embrace new crevices to align and adapt to with their marketing and content.
Mobile has also made voice technology incredibly relevant. With IoT, we see everyone these days already speaking to Siri or their Google app. It's amazing how fast we've seen voice enter the mainstream, so we can expect voice to double in use again in 2016 and to find its way into cars and appliances — and marketing will be there.
---
Daniel Cristo, Director of SEO Innovation, Catalyst
I'm seeing quite a strong push by mobile developers and agencies to integrate deep linking and in-app SEO best practices into new apps. We're hearing that search engines are focusing on making app listings much more visible within traditional search results, so I expect 2016 to surprise many businesses who didn't expect to be competing against apps within traditional SERPs.
I'm also foreseeing companies placing a greater emphasis in app-exclusive content. Content has always been a major lure in capturing attention and offering exclusive content to app users will encourage web users to try a company's app.
One iteration of this was Amazon during Black Friday. Not only did Amazon have the same Black Friday deals in-app as on its site, but it also had app-only deals.
Meanwhile, content providers like BuzzFeed, Facebook and YouTube are signing content creators to exclusivity contracts in order to differentiate their platforms. Expect some of that premium content to be used to reward the app-only community.
There are some exciting things on the horizon such as beacons and VR, but I don't think we'll see them in the mainstream marketing campaigns in 2016.
---
In 2015, Ofcom officially declared that the UK was a smartphone society. Two-thirds of people now own a smartphone, using it for nearly two hours every day to browse the Internet, access social media, bank and shop online. This is only set to rise in 2016 and beyond. And clearly this has implications for every aspect of the digital marketing mix.
The key goal for digital marketers will be to stop the swipe. Unless your content enters a user's social media feed, there is no chance of engagement. Even if you do, you have to somehow persuade people to stop swiping up (or down) and do something in their 8-second attention span (yes, that's less than a goldfish).
For SEO, unless you occupy a top 3 slot in search results, chances are people won't swipe up or down to check for additional results. And if your site isn't mobile friendly in the eyes of Google, then you won't appear anyway.
The small screen real estate of the smartphone is the key marketing battleground of 2016. Ignore this fact at your peril.
---
Kyle Reyes, President and CEO, The Silent Partner Marketing
Apple and a number of apps will make a heavy push towards a slightly more ad-free ecosystem. This means that marketers and advertisers are going to have to get crafty to tailor that messaging towards consumers in a space where ads have more of a premium.
Live video streaming will become more powerful and more popular, as we see rising stars like Blab give even Periscope and Meerkat a run for their money. I would be surprised if we don't see Facebook Mentions expand beyond verified individuals (or at least see Facebook open the verification status to more individuals). As Facebook adjusts its algorithm to welcome more "right now" trends and video, we'll see this explode.
360-degree video should really boom in 2016 as we see the cost of the cameras drop significantly with more players entering the market. Stronger editing software will make it more relevant and the integration with both YouTube and Facebook will be a game changer.
---
In 2016, brands will figure out how to improve mobile conversions rates since users don't convert well on mobile.
Brands will also redesign mobile sites with user experience in mind. Currently a lot of mobile sites are not focused on the user experience and intent and this will change with Google's placing more importance on user experience.
Apps will show more regularly in the search results and brands need to make sure they have an app and the app is getting indexed due to the dominance of mobile search and usage of mobile. Some brands are also pushing apps only for commerce and relying less on a website.
---
Aaron Levy, Manager of Client Strategy, Elite SEM
The key to mobile success in 2016 and beyond will be a renewed focus on mobile user experience beyond the device; simply going responsive hasn't worked in the past and it won't work going forward.
Generally the conversion rate for mobile web hovers around one-third of computer-based sites. Marketers track success on metrics that feel forced and unnatural. It's not that users don't want our products on the go, it's that brands forcing them (and tracking their experiences) into a walled garden where they don't want to be.
Success will be found in presenting experiences in a way that users want to experience. App deep linking, while a huge undertaking, will be crucial for maximizing mobile efficiency. You spent copious money to make that app work and get users to download it, now you have to make sure they hit that experience during every single brand interaction to accomplish the goal they set out to.
Besides just optimizing the experience on the device, marketers need to remember that at the core, mobile devices are a means to an end elsewhere. Google (and other engines) have made no secret with their marketing efforts, focusing on the rise in "near me" and directional searches as well as launching store visit tracking programs of their own. Focusing on mobile-to-store tracking will ensure the brand experience we create is valued and captured at the point of sale.
---
Joe Scartz, Managing Director of Digital Commerce and Integration, TPN
Beacon networks will grow, but also expect proximity-based messaging via app networks to provide CPGs and brands a way to interact in a relevant way with consumers in-store.
Brands will explore new and interesting ways to load mobile wallets with loyalty cards, offers and other objects that drive activation and engagement.
Social advertising will continue to focus on mobile as a way to serve native experience ads that will drive the consumer closer to the point of sale on mobile via ecommerce ads on Facebook, Pinterest, etc.
Experimentation with virtual reality will catch advertisers' imaginations in terms of developing experiences that leverage mobile devices and items like Google Cardboard, VR apps, etc.  Apple just bought a VR company in the last month.  Expect more from them further out.
Google will index app content and allow users to trial apps before downloading them. In essence, Google looks to move beyond the app store and once again index information, this time mobile experiences.
---
Mike Puffer, Senior Director of Mobile Solutions and Strategy, HelloWorld
The intersection and integration of mobile experiences, promotions and loyalty will continue to take hold as the focal point for many brand strategies. The investment in seamless mobile-first experiences that reward customers for their engagement, repeat purchases and advocacy will capture a larger and larger slice of 2016 marketing budgets.
Brands like Walmart, Starbucks, Taco Bell, Delta and Macy's have built long-term loyalty app strategies and are betting big knowing that the utility of mobile, the engagement of promotions, and the relationships created through loyalty programs can unlock the significant incremental revenue and enhanced guest experiences brands are reaching for.
These mobile loyalty strategies will take precedence as the central nervous system for the generation and unification of consumer data and will offer brands the ability to create journey-driven communication strategies and cross-channel consumer engagement.
Brands will ramp up their org/team restructuring initiatives to better weave mobile into the core of their businesses as opposed to relying on small mobile-focused experts acting in siloed departments.
IoT will continue to weave its way into marketing strategies made up of an advancing ecosystem of inter-connected mobile technologies like beacons, mobile wallets and apps. Brands will get aggressive in their innovation within this ecosystem to support more seamless location and contextually aware experiences that will enable more convenience and utility for consumers. Think about the ability to place an order on your mobile phone, pay for it, drive to the location, have the store realize you have arrived and alert a store associate to deliver your order to your vehicle.
Brands will look to develop more mobile-first employee rewards programs that will deliver bite-size training content, boost employee engagement and reward employees for their successful behaviors with digital incentives.
Not for a lack of importance, but rather due to many industry legal changes and technology advances, SMS messaging strategies will be refocused on utility, transactional and loyalty communications, while push notifications will take a stronger hold in the promotional mobile messaging channel.
---
Marketers will get better at understanding how people really use their cell phones and will adapt their mobile marketing strategies accordingly, versus trying to foist certain mobile behaviors onto people.
Marketers will begin to take greater advantage of all the information a cell phone can provide (like the phone's gyroscope, its GPS and its ability to know how fast you're moving, your heart rate and the music you've downloaded) to create more personalized messages and experiences.
Marketers will tap into virtual reality more often, as headsets and video production become more affordable.
---
While we have long practiced a mobile-first philosophy, we have been particularly passionate about the use of video in the mobile context. The popularity of mobile video continues to increase and will account for a staggering 72 percent of total mobile data traffic by the end of 2019. User-generated content is also important, but even this ultimately drives to a linear video piece. Some companies like Snapchat are beginning to really experiment with alternate, more engageable formats and technologies.
We are particularly focused on two areas, which we've called Beyond The Play Button. One is 360-degree mobile video, which is either stereoscopic or via YouTube (and soon Facebook). The other is being able to embed links within mobile video and even to customize each video on a per user basis. In our view, we need to really engage a viewer not only with magnetic content on mobile, but magnetic technology surrounding the content.
Another mobile trend is shoppable video. The concept has been around for a while, but it is now easier to do on a mobile platform thanks to the updates of Android and iOS operating systems. And as YouTube soon makes all of its videos shoppable, the consumer will come to expect a buying capability in all brand videos. Even large retail chains are getting in on the trend. We recently worked with Kmart to develop shoppable videos that have consumers engaging in real-time.
---
Deep Linking
While this technique has been used by other apps, when platforms such as Snapchat enable deep linking for publishers, this illustrates an opportunity for brands to enhance consumers' experiences. Savvy brands who have created or cultivated communities on these types of networks must use this to the advantage of the community to easily provide the content that is desired, which is, among many things, a marketing win.
Virtual and Augmented Reality
VR and AR are already being touted as the darlings of 2016 and mobile devices can be the mechanism that provides higher user adoption rates as opposed to the expensive, bulky methods of delivery that VR has been known for. With all of this hullabaloo regarding VR and AR, coupled with successful campaigns such as IHOP's Augmented Reality Games and mobile VR products such as Google Cardboard and Samsung Gear VR, it would behoove brands to invest some time and energy joining consumers in the virtual and augmented world. The brands that aren't paralyzed by fear and create quality content will win big.
---
Lauren Moores, Vice President of Strategy, Dstillery
Beacons
Proximity signals from beacons and sensors will replace our current fascination with location signals derived from our mobile devices and GPS. Indoors, beacons can be more accurate than GPS, but devices and SDKs are still needed to pick up the broadcast signal coming from the beacon. This doesn't mean that our reliance on GPS location signals for mobile marketing suddenly diverts to sensor data yet. Advances in beacon technology and a growth in marketer awareness will make it a solution that early adopters or new marketers incorporate in their 2016 plans.
Mobile Prospecting
The ability to grow a brand's audience comes from converting prospects rather than retargeting existing customers. Mobile audience models will get more sophisticated where we combine behavioral and geolocation signals to find new audiences on mobile devices. Currently, finding new audiences on mobile is limited to a "birds of a feather flock together"-approach. New models will extend the current behavioral machine learning approach to mobile, finding new brand audiences based on the web, app and place behaviors of existing audiences.
Emotion
The growth in wearables has played a huge role in changing the way we manage our health in 2015. This growth in "self data," which includes physical and emotional signals, is just starting to be used for brand messaging and targeting, extending the ability of neuroscience market research to move beyond panels and studies to quantitative data. Marketers will need to keep in mind that we buy wearables because we want to know ourselves and not because we want advertising. We want recommendations for us — reminders for what we need to do, what we may have forgotten or a nudge to ensure we are staying healthy.
Creative
With the rise of ad-blocking, the expected demise of the banner and the growth in video, creative will be a big theme for 2016. Some say programmatic broke advertising, but programmatic data will allow for the use of current insights to inform creative execution. The use of data science to measure and optimize creative performance will grow with current creative agencies looking to add data scientists to their roster either through in-house or partnerships.
Cross-Device
It's not really about mobile as a silo anymore. It is really about using the digital and physical data to reach your audience wherever they are. Studies in 2015 have already shown that mobile should be not used alone and instead, when part of the overall media mix, enhances other digital and linear channels. The distinction of digital channels will merge by the end of 2016.
Mobile Attribution
I would love to say that CTR declines as a trend in mobile marketing as mobile attribution catches up to mobile ad delivery. There are some solution providers who are making headway in this area, but a lot of technology work still needs to be done.
---
The newest trend in mobile is the forced touch functionality, which will serve up pages based off of a soft or hard push. This will create a better user experience for iPhone users and will give Apple yet another advantage.
Wearables will also increase in market share, specifically the watch category as active people will use it for small data as well as their traditional mobile phone. The Apple Watch is starting to take off and is showing no signs of slowing down in 2016.
Virtual reality will be more prominent, which will be used for both business and gaming. It will be used by the real estate market, travel industry and any area that benefits from experiential marketing.
Lastly, 3D technology will finally get its due since the timing is right and technology better supports 3D mobile utilization. It will be somewhat limited at first, but 3D will be fully rolled out in three years as 2D will be a thing of the past.
---
Bob Bentz, president, Purplegator
Siri and OK Google use voice recognition to initiate a search. Expect Google's next move to include improved voice recognition in smart cars where drivers can't type.
The proliferation of apps poses a serious challenge to Google and all of the search engines. That is because search engines cannot easily index the content that is inside of apps. Expect Google to no longer just provide search on the Internet, but also provide search inside of the millions of apps that are available.
Mobile brings a powerful array of laser targeting features that were not available at any time in the past. But, to date, advertisers have not been able to take full advantage of them. That is all going to change as marketers continue to become more sophisticated in their ability to manipulate big data and target specific users with even more advanced location-based services.
People are inherently lazy and they aren't going to read if they can be entertained with a video. More and more brands will expand their video capabilities to offer more engaging advertising that goes far beyond the traditional banner ad. This will be driven in part by faster 5G services that will enable videos to load faster and easier.
TV programs are going to find better ways to integrate multiscreening than just voting on American Idol. Viewers are going to be able to choose the outcomes of episodes or vote on who should hook up on The Bachelor. But it will be TV advertisers that lead the way with the most innovative multiscreening opportunities. Viewership of TV ads is way down and the industry is too innovative to continue to let that wane.
Mobile and television are going to become closer bedfellows through joint ventures and possibly even mergers or acquisitions. Along with big data providers, the mergers will enable an advertising powerhouse by sending advertisements to smartphones and tablets simultaneous with the viewing of television commercials.
The idea of using a mobile phone to pay just makes sense. It is far safer than credit cards and the user doesn't have to worry about losing them or his or her account getting hacked. More businesses will enter the mobile wallet battle.
Expect retailers to offer their own direct mobile payment solutions to engage with their most loyal users. Those payment mechanisms won't only be in the mobile phone; they'll also be embedded on key fobs and loyalty cards. The ultimate winner is not going to be Apple Pay or Android Pay. It's going to be the bank's mobile wallet offering because it will be seamlessly integrated into a customer's existing mobile banking efforts.
---
Tim Lavelle, director of SEO and social media, U.S. Interactive Media
Mobile assistants like Siri, Google Now and Cortana will continue to gain more market share as more and more users switch to phones that include those technologies, as well as existing users beginning to rely on them more. The key to leveraging these new technologies from a marketing perspective is to make sure the technologies that power these assistant services can understand and interpret your app and website data so that they can effectively serve it to the end user.
To do this, sites will need to leverage protocols like schema and microdata, highlighting their webpages' vital information with the proper tags. Businesses with mobile apps will need to integrate app indexing into their strategies so that apps can access data that is both within the app and outside of it and vice versa. The bottom line is: make your website and app as accessible as possible to the services that your users are using.
---
Search
Matt McGowan, Head of Strategy, Google
Mobile has forever changed the way we live. It's fractured the consumer journey into hundreds of real-time, intent-driven micro-moments, each one of which is a critical opportunity for brands to shape our purchase decisions and personal preferences. How does this manifest?
82 percent of smartphone users turn to their phone to influence a purchase decision while in a store, immediately before the point of sale.
62 percent of smartphone users are more likely to take action right away toward solving an unexpected problem or new task because they have a smartphone.
90 percent of smartphone users have used their phone to make progress toward a long-term goal or multi-step process while "out and about."*
What can advertisers do about it? I believe there will be increased focus on retention-based marketing (the introduction of Facebook's Custom Audiences and Google's Customer Match support this). Marketers will continue to focus on supporting the customer in the moment that they need help versus spending on large branding or awareness campaigns that lack the immediacy focus. Mobile will be the platform where this takes place.
*Consumers in the Micro-Moment, Google/Ipsos, US, March 2015
---
Simon Heseltine, Senior Director of Organic Audience Development, AOL
AOL CEO Tim Armstrong recently revealed that almost two-thirds of our traffic is from mobile. Mobile traffic to our Korean edition of the Huffington Post is at 90 percent and it's 72 percent at Huffington Post Japan. So clearly mobile is here to stay and anyone who hasn't already implemented a mobile solution for their website has to be extremely nervous when they show their ever-declining traffic numbers to management.
What's going to change in 2016?
Well, as more brands continue to chase after the golden unicorn that is Millennials, increasing the level of competition for this finite resource, it's going to become more and more challenging for marketers to gain a foothold and retain their share of this allegedly fickle demographic.
We already saw Google concentrating more on mobile in 2015 with the Mobilegeddon update, and given the traffic coming from mobile, there's no reason to think that focus on mobile quality and speed won't continue, so there'll be further mobile-specific updates/adjustments that further refine those requirements.
Google's already pushed out their Web Light solution for mobile users that don't have the bandwidth to handle the full pages. While it's currently only in emerging markets, it's not a huge jump to see Google, at some stage, possibly implementing parts of this to "speed up" slow mobile sites – in other words, those that aren't optimized – rather than just penalizing them.
---
Mobile Firms
Patrick Haig, product manager of App Store Analytics, Tune
Marketers often talk about mobile versus desktop or apps versus the web. 2015 showed us that these chasms are gradually closing. We saw the release of Google App Indexing for iOS, bringing iOS apps into Google search results. Apple released Universal Links, bringing users from the web into the app experience without requiring an SDK. We also saw Apple release new Search APIs to help developers bring users from on-device search back into installed apps.
In 2015, platform owners also sought to make app store discovery, well, suck a little less. Google released an A/B testing tool to help developers better understand that messaging, creative and content leads to more installs and Apple released some algorithm updates leading to more relevant search results.
2016 will be the year that marketers really wrap their heads around these developments in a meaningful (and measurable!) way. Brands will use these technologies in earnest to bring users into the app, where context lives, like location, payment capabilities, communication, etc., which leads to engaging experiences.
Bridging the web-to-app divide hasn't been straightforward though, and while the value is apparent, the measurable benefit has been tough to discern. Google offers some insights into what queries lead to an app's content, but this data is only available for Android apps. With Universal Links, measurement becomes even more difficult (i.e., Apple doesn't provide any).
Analytics companies are working hard to solve this and for good reason: Marketers need data to really understand the importance of new technologies. Marketers aren't waiting, but measurement will enable them to prioritize content based on performance and optimize content for maximum engagement.
App store discovery will also continue to be a hot topic in 2016 with newer strategies like app store A/B testing becoming more widespread. Since Google's A/B testing tool came out, a lot of marketers have taken advantage. Marketers are testing how videos, screenshot content and other elements impact install rates and even the behavior of users that eventually install.
Although Apple hasn't released its own A/B testing tool, marketers will leverage third-party products with the same intent: how to get more hard-won traffic to install. While evergreen strategies around app store optimization, like keyword optimization, will continue to be central to mobile marketing, measurement will drive more adoption of these nascent technologies by sophisticated marketers.
---
In 2016, the mobile industry will see a greater emphasis on personalizing push notifications.
Right now, too many brands use a one-size-fits-all approach to push, or send the same message to their full customer base, often only differentiating by name. These brands are missing out on opportunities to build one-on-one relationships with customers.
In 2016, I think more brands will see the value of personalization and connect with behavior-driven messages, driving engagement and conversions.
---
As more users engage with mobile, brands, advertisers and developers will gather and learn from an extraordinary amount of signals data. Understand that I am not referencing simple demographic data, but actual behavioral data found in those signals: How you use an app, when and to what outcomes.
This behavior-based data is the omnipresent natural resource that the promise of mobile commerce is based on. When advertisers, marketers and developers have the reliable tools and processes to verify that data and the ability to turn that raw fuel into the stuff that will power analytics technologies and feed native ad formats tailored to the user's circumstances, mobile will have reached its tipping point. The floodgates will open and we'll stop thinking of mobile in terms of its potential and instead understand it for the game-changing commercial force that it is.
For the last quarter of 2015, there's been a lot of chatter about ad blocking, with many pundits bemoaning the potentially crippling effects of ad-blocking techs on the growth of m-commerce. Those conversations are missing the point.
Ad blocking isn't the end of mobile commerce, it's the catalyst that will bring us to the next level. Seen in its true light, ad blocking is a sign mobile is maturing and a clear indication as to the future of next-level native advertising formats.
The reasons that consumers are adopting ad-blocking technologies are simple: mobile ads are intrusive, off-target and provide no utilitarian value. The future of mobile ads – next-level native – will change that by leveraging the creativity of brands, developers and publishers with the vision to create innovative new ad formats that provide value-add by mixing the ad experience with the things we use our mobiles for every day.
This perfect union of engagement, utility and commercial opportunity will be found exactly where we spend most of our mobile time: in apps. Net-net, this evolving, superior engagement between brands and users will organically lend itself towards better, more targeted ads, lower cost per acquisition and higher lifetime values of users.
---
Adam Meshekow, EVP of Strategy and National Sales, SITO Mobile
CRM data will be utilized much more through brands for closed-loop attribution. So you use your own customer data for targeting to create loyalty. That same data will be used to then find the effectiveness of ads and attribution. You'll also see an uptick in the return of lapse customers — people they haven't seen in the store in a certain number of times — because now you can use their data to target them with specific, customized ads to bring them back.
Mobile video is going to be huge. We'll see advertisers using mobile video programmatically outside of traditional DMA and demographic targeting. We'll see more rich data segments used in a mobile video capacity and formats are starting to change as well to be more dynamic.
We're also moving to mobile 2.0 with mobile programmatic. This is using mobile data and programmatic to target mobile users more effectively. We'll see advertisers using data to power creative messaging to target across multiple different aspects of the business. This would include sequential messaging and dynamic creative based on weather, location, behavior and even purchase data.
---
Brian Stumbaugh, Digital Marketing Manager, Barefoot Solutions
The next big trend in mobile marketing is going to be extremely targeted advertising based off of customer data.
This marketing automation uses algorithms to find the ideal times to reach out to customers with in-app messages, push notifications, social media marketing, etc.
This is already gaining traction and will be essential to marketing strategies in 2016.
---
Miné Salkin, Senior Digital Strategist, Absolute Mobile Solutions
The first mobile marketing trend that will inevitably be explored more actively by marketers will be incorporating live streaming video technologies through mobile apps and social media platforms.
While live video streaming isn't exactly a newly discovered tool, there are a handful of companies who have already delivered stunning results. One case study that comes to mind is Jimmy Fallon's use of Periscope to entice his fans by showing special, one-off behind-the-scenes clips of his life.
2016 will be a particularly exciting time for 360 video producers who will be able to effectively take their audiences captive and show them a whole new dimension of storytelling. Users will be able to walk through brand activation-like experiences without even taking a single step away from their phone screens.
With virtual reality devices like Google Cardboard and other consumer-level entry headsets, 360-degree video and virtual reality are going to become main players on the mobile marketing front. While quality and cost are still a barrier to entry for publishers, there's an opportunity for early adopters to get into this realm and create stunning, immersive experiences for their customers.
---
Every year, there are a few key areas that always seem to improve in mobile marketing: creative, targeting and attribution.
On the creative side, it's all about finding ways to drive engagement and in many cases brands are finding ways to use the native functionality of a mobile device to create some new type of experience, whether that's using voice, the accelerometer, or, going forward, it could even be virtual reality.
With targeting, the major emerging trend is the importance of targeting receptive moments. Advertisers are going away from targeting standard demos, or using basic geo-fencing, and are instead trying to understand what mindset people are in when they are viewing an ad and what contextual information they can use to make an ad more relevant. This was a huge theme in 2015 and will continue to be important in 2016.
For attribution, it's all about moving beyond the click. How can we measure brand lift? How are mobile and digital ads impacting foot traffic or in-store purchases? Also, as the focus of targeting shifts towards these receptive moments, we're seeing this reflected in attribution, too, and advertisers are going to be really focusing on not just how an ad performed, but why it may have performed the way it did.
---
Ariel Shimoni, Director of Publisher Relations, StartApp
2015 saw the beginning of mobile video ads taking over as one of the most popular marketing tools available for advertisers. It became the gateway for many big name brands to start spending more on mobile (video is a natural/known medium for them, making it easier to buy on mobile) and apps and gaming marketers took advantage of video to easily distribute their titles through the insanely popular rewarded video ad unit in some of the most popular games last year (Crossy Road is a good example).
Video will certainly keep that momentum as more and more brands follow the trend and start mobile video campaigns.
Programmatic buying in mobile, I predict, will also continue to dominate the scene in 2016 as more and more buyers are looking for automation and at the same time real-time bidding technology makes its way into top tier publishers in mobile. It makes sense and is a natural progression for mobile to offer smarter and more cost-effective buying methods similar to the web.
Last I'd mention social, where we see already huge volumes and spend and I am confident this will just keep on growing as there is so much more on social mobile apps that have yet to be tapped into. There is a lot more that marketers can learn about users and there will be new ways to reach and interact with them in a far more personal and direct way.
As for new trends, 2016 will be the breakout year for virtual reality (as a nerd, I'll add, "Finally!"). Mobile virtual reality (which is a VR headset utilizing a mobile device to run the virtual reality experience) is the first to make it into market – Google Cardboard and Samsung Gear VR are already released and hundreds of mobile VR games and apps are already available for download on Android and iOS. While 2016 won't see this as a mass market trend just yet, we will hear and see a lot of buzz around stunning campaigns by huge brands, offering truly new experiences to users.
---
There's no question that marketers will gain more insights and real-time mobile data about their customers in 2016 than ever before. We know this because micro-moments enabled by mobile are reshaping consumer relationships more and more, redefining how brands interact with and learn about consumers.
Mobile is enabling these micro-moments by giving consumers the access to information that they crave whenever and wherever they want it. Consumers have caught on to the patterns of web browsing, leaving them with an underlying sense that they're being tracked and can't control how the information will be used. But mobile apps have created a trust and intimacy between brand and consumer that makes demographic and psychographic information gathering feel unobtrusive when requested through mobile. When done right, it doesn't feel like a burden — but more like excellent customer support.
Through the intimacy and personalized feel of mobile messages, consumers feel more comfortable allowing brands to be a part of their everyday lives by contacting them via push on their most preferred devices. In fact, push notifications are now becoming the UI themselves. We've started to see this more and more through small but significant changes to our favorite apps and programs. Facebook's new app, Notify, which is entirely push-based, allows users to get quick, up-to-the-minute notifications from the third party sources they trust and want to hear from most.
When visiting websites, even if you're logged in all the time, you're still a visitor. With apps/notifications, you own the app. Information from the brands you prefer are coming directly to you. This reality opens the consumer up to the unprecedented experience of having a much more frequent and repetitive relationship with that product or service. In 2016, we will again experience a shift in consumer communication and engagement that puts mobile at the forefront of marketing strategies through the power of micro-moments.
---
Other
Eli Goodman, Media Evangelist, comScore
2016 will be the year of mobile ad measurement. In 2014, consumers shifted their media usage to mobile in a big way. In 2015, the dollars began to follow.
In 2016, advertisers are going to look for more proof that those dollars are being spent wisely and that means measuring that mobile ads are viewable, free of fraud and reaching the right audiences. This introduces cross-media comparability to TV and online and gives marketers the ability to ensure that their advertising investments align with their marketing objectives.
---
Ray Pun, Head of Strategic Marketing for Mobile Solutions, Adobe
Location is a big trend. Even with this holiday season, we saw major retailers experimenting with this, trying to encourage shoppers to use their mobile devices more when in-store. For instance, shoppers could photograph their friend's shoes and the app would pull up suggestions based off of that.
This is significant because mobile is the link that ties the physical and digital worlds together; these devices move with the user, with contextual data that allows brands to deliver personalized experiences. Recent Adobe survey data shows that less than 50 percent of consumers are satisfied with the mobile retail experience, indicating an opportunity for brands to do more.
On mobile, engagement is really becoming the new acquisition. In the rush to acquire new users, we are seeing a trend where users are either abandoning apps or only using them a few times. Adobe data shows that shopping apps are used an average of 13.5 times before being abandoned and apps generally have a half life of about 5 to 6 months. In 2016, brands will need to place heavy emphasis on not only acquiring users, but figuring out ways to keep them engaged and retained.
It will require a better understanding of user behavior, leveraging that to iterate constantly on the mobile experience and make data-informed decisions when it comes to engagement tactics like push messaging. Redbox for example, was able to pinpoint the exact hour for a push message that resulted in a 2X increase of physical rentals. These efforts will also enable brands to discover the hero features that will make their apps high value for the user, like the boarding pass in the travel industry.
Data driven marketers will extend their knowledge of A/B and multivariate testing from the web to mobile apps. We expect mobile product and marketing teams to work together on strategies for improving user engagement and conversion. Ultimately, driving more repeat usage from loyal customers is the goal for every business with consumer-facing apps.
---
I predict a rapid evolution of physical experiences, like in-store shopping, powered by mobile and IoT devices, which, in turn, will bring new and untapped opportunities for mobile location and action-based marketing.
---
Chris Lucas, VP of Marketing, Formstack
Ad blocking apps have been available for Google devices and now apps are being created for Apple's operating systems – these apps are here to stay. But it seems that developers are quickly realizing the apps need to be refined to coexist with beneficial ad copy while eliminating the spammy counterparts.
I believe that over time, ad blockers will evolve to crawl ads so they can differentiate quality ad copy from spam. This will give users the enhanced mobile experience they're looking for, while still allowing marketers to reach their target audiences through valuable content, once again stressing the importance of high-caliber ad copy from marketers.
---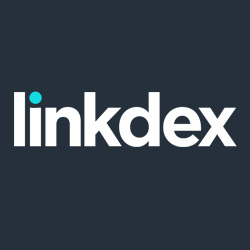 ---
The cost to acquire mobile users is already going up and with the growing adoption of mobile ad-blocking technology, it may rise even more in 2016. One of the biggest trends we expect to see in 2016 is brands making a bigger push to convert users to channels that the brand can control, like push notifications, in-app messaging and email.
The bar for customer experience will also rise in 2016. We all remember when it was a nice-to-have for your bank to have an app, but now that's a requirement and people also expect that app to be able to deposit checks by taking pictures, locate ATMs quickly and integrate with fingerprint readers for authentication.
That high level of expectation also applies to the messages brands send users. If you're sending the same message via email, push and in-app, it's going to turn users off. The best brands in 2016 will have a holistic omnichannel experience that ensures every message adds value and delights the user. It's not an easy task, but it's what your customers demand.
---
Nico Dato, Head of Marketing, Podium
One of the major trends we'll see in 2016 is increases in local searches via mobile devices.
According to Google, searches for local businesses or services have already doubled in the last year and many of those searches are coming from consumers who have immediate buyer intent and are searching from a mobile device.
We'll see online reviews also play a larger role in helping consumers determine what businesses they should engage with. Boil down a customer's journey and you'll see local search and reviews playing a larger role than ever before.
---
Andrew Lovasz, SVP of Marketing Strategy, Search Optics
Click to call campaigns will be prevalent 2016, giving mobile users increased access and convenience. Marketers will be able to give users what they want quicker and easier. This will also allow for more unique phone tracking, with increased data on search queries by brand, category, product, etc.
---
Jenny Beightol, Director of Words and Reputations, Belly
The use of beacons will definitely be on the rise in 2016. This technology is especially powerful because it can identify when customers are inside a store and target them with special offers based on their browsing and purchase behavior.
Brands that use loyalty programs that include beacons will have an advantage because they won't have to build the technology on their own. They can send push notifications through their loyalty programs directly to their customers when they're inside the store to alert them of sales and offers that are highly targeted to them.
We predict that QR codes and card-linked loyalty will become even more integrated with in-store shopping behaviors. Not only do loyalty programs incentivize customers to return more often, but by adding the digital component, business owners can learn who their customers are, as well as more about their purchasing behaviors.
---
Jason Rothman, General Manager of Mobile, SteelHouse
2016 will be about conversions on mobile. Consumers are spending beyond predictions. I would wager that Black Friday and Cyber Monday 2016 will show close to 50 percent of total digital e-comm spend will be on mobile. This puts huge importance on in-app retargeting, dynamic creative and robust segmentation.
A lot of talk about connecting brick and mortar with mobile device experiences will likely drive to more solutions at POCs, which will connect loyalty, promotions and product recommendations.
And, as mobile drives more consumer spend, X-device will be less important. It will become more of a standard checkbox everyone needs to support.
---
Sean Shoffstall, VP of Innovation and Strategy, Teradata Marketing Applications
In 2016, we're going to see a big push for mobile push notifications. Take a look at these statistics: A recent report from Onestop Internet said that 25 percent of consumers said receiving relevant push notifications on their smartphones always makes them more likely to complete a purchase. That being said, other studies have mentioned that only 20 percent of retailers are using this method. Why is this?
A lot of marketers aren't seeing push notifications as marketing opportunities – but that's exactly what they are. Many retailers, for example, have mobile applications just to say they have one, but once they have an application, it's important to acknowledge that it's another marketing avenue. There's email, SMS and in-store, but mobile push needs to be a key part of this strategy as well.
Anyone who has downloaded an app has clearly shown interest in what the retailer has to offer. These are the cream of the crop customers and retailers don't have to worry about some anonymous person they're marketing to – this is someone who has raised their hand and said, "I'm interested in your products."
---
Eye control via accurate eye tracking will be launched in 2016 and become a major input method.
Costs are coming down, adding to its viability as a new way we interact with devices, smartphones, and watches.
With the addition of voice control, eye control will be added to tactile input devices, touch and keyboard.
---
Jamar Cobb-Dennard, Sales and Marketing Consultant, JamarSpeaks.com
Online/Offline Integration
Consumers expect their mobile experiences to follow and mimic their online and brick-and-mortar experiences with brands. Ninety-one percent of customers are browsing a brand's website while in store, while 75 percent of those customers who receive a mobile coupon while in-store would change their buying behavior. Mobile marketers have to go beyond being simply mobile-friendly and have to integrate their shopping experiences across channel.
Geolocation Customer Awareness
In a subtle way, marketers need to develop a system using geolocation technology that identifies customers who have already visited a brand online when they are walking by a store. How great would it be to receive a coupon for an item in an abandoned cart when you're sitting in the food court of the mall doing holiday shopping? This type of marketing will increase conversions.
Channel Preference Optimization
Even though the number of customers who prefer to receive their primary communication from brands via mobile is less than email, there is still a significant percentage who would prefer to communicate through app push messages and text. Don't worry about sending a survey to gauge their preference – simply send your campaigns via multi-channels and see which customers are opening and/or responding to each message by which channel. This tells us consumers' true preferences. Then we can send our welcome series, cart abandonment, browse abandonment and post-purchase campaigns via the channel that will elicit the greatest impact.