Mak­ing a true con­nec­tion is the holy grail of mod­ern mar­ket­ing. But what's the best way to do that? By incor­po­rat­ing sto­ry­telling. That's the quick­est and best way to hit those all-impor­tant emo­tion­al hooks that make con­nec­tions.
---
In this mar­ket­ing-sat­u­rat­ed world, it's more cru­cial than ever for brands to rise above the noise.
Peo­ple are bored. And when they're hit up with stan­dard mar­ket­ing tac­tics, their eyes glaze over. Any­thing that isn't even remote­ly inter­est­ing inter­est­ing gets the delete but­ton quick­er than a Trump state­ment gets media cov­er­age.
Humans have been telling sto­ries for thou­sands of years. It's the orig­i­nal way to trans­fer infor­ma­tion.
For­tu­nate­ly, with the explo­sion in pop­u­lar­i­ty of online video over the past decade, build­ing com­pelling sto­ries around your brand is eas­i­er than ever. Video is unique in that it can key up emo­tions and attach­ment much eas­i­er than most any form of con­tent.
Here are five great exam­ples of brands doing it right.
GoPro – Firefighter Saves Kitten
Did this one give you goose­bumps? The wide range of emo­tions in this sim­ple sto­ry hits aren't some­thing you'll soon for­get.
GoPro didn't have to list out any fea­tures, or real­ly even show the prod­uct. They showed the prod­uct in action in a com­pelling way. That's enough.
Fire­fight­er saves kit­ten. Intense, dra­mat­ic, mov­ing, human. And it fits per­fect­ly with their tagline – "Be a Hero."
Google – Parisian Love
This is an inno­vat­ing way of sto­ry­telling, for sure. The entire arc of a clas­sic Amer­i­can-in-Paris love sto­ry is told through Google's prod­uct inter­face.
Sound effects are thrown in for a lit­tle action and sweet­ness.
Wrap­ping some­thing as seem­ing­ly mun­dane as a search results in a love sto­ry is a great way to show off the huge range of every­day activ­i­ties that Google can enable and enhance.
---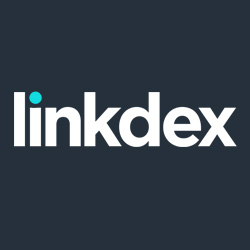 ---
Crispy M
&

Ms – Days of Thunder Spoof

Sports mar­ket­ing is so huge now peo­ple for­get that motor­sports was one of the first to embrace it. Despite the influx of mar­ket­ing into almost every aspect of mod­ern sport­ing events, motor­sports still offer up the best exam­ples of it. There's a rea­son that NASCAR fans are some of the most brand-loy­al peo­ple.

For those who are unaware, this video offers a new spin on the 1990 Tom Cruise cult clas­sic "Days of Thun­der". It's most any rac­ing fan's favorite movie.

That's what makes this video so clever: it suc­cess­ful­ly co-ops the pos­i­tive feel­ings peo­ple have for this movie, and adds a bit of M&Ms brand­ing into them.
Dollar Shave Club – Our Blades are F***ing Great
The explain­er video to end all explain­er videos. Accord­ing to Michael Dubin, the founder and star of the video, the spot only cost $4,500 to pro­duce.
The video itself is sim­ple, to the point, and full of irrev­er­ent humor. It's also a great exam­ple of how to frame the prob­lem and empha­size the pain point your poten­tial cus­tomers expe­ri­ence.
And real­ly, this video remains the stan­dard that start­up explain­er videos are held to, and for good rea­son: it launched Dol­lar Shave Club to lit­er­al overnight suc­cess.
---
---
Apple – 1984
For this last one, I'm going a bit old school.
A clever play on George Orwell's clas­sic 1984, this dates from the era when Apple was still a scrap­py out­sider work­ing to posi­tion itself as a lone inno­va­tor going against the mono­lith­ic grain. This Super Bowl ad deliv­ers that mes­sage in spades.
Now, 31 years lat­er, there's a good chance you're read­ing this arti­cle on an Apple prod­uct. It was writ­ten on one. And this ad is part of the rea­son for that.
Conclusion
Craft­ing com­pelling sto­ry around even the most mun­dane brand or prod­uct is a win­ning strat­e­gy that savvy mar­keters should employ every time. When you can work to make those all-impor­tant con­nec­tions with peo­ple, you'll see true suc­cess. And with the pop­u­lar­i­ty of online video only set to increase, this will be eas­i­er than ever.