Live stream­ing is sud­den­ly one of the hottest mar­ket­ing tick­ets in town. After a slew of recent announce­ments, Face­book has joined the likes of Periscope, YouTube, Blab and more with its live stream fea­ture, Face­book Live, which is report­ed­ly one of the plat­for­m's high­est pri­or­i­ty ini­tia­tives – and a pet project of Face­book CEO Mark Zucker­berg.
---
Which of these ser­vices will ulti­mate­ly reign supreme, how­ev­er, remains to be seen.
"It's an inter­est­ing horse race," said Greg Jar­boe, pres­i­dent of con­tent mar­ket­ing agency SEO-PR. "It start­ed out with Meerkat and Periscope and ear­ly iter­a­tions of Face­book Live, lat­er Face­book Live and now YouTube's entry is out there, so just one piece of gen­er­al advice: When­ev­er there are that many play­ers in a space, it means it's a good time to exper­i­ment, but prob­a­bly too ear­ly to pick the win­ner."
While Jar­boe said he'd pick Face­book and Google as favorites if he was hand­i­cap­ping the race because they already have so many pop­u­lar apps, he not­ed, "The races are left to be run."
Here's a clos­er look at how and why Face­book Live is such a strong live stream con­tender.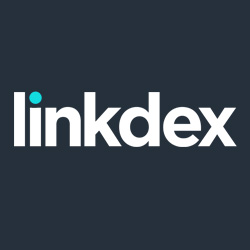 1. Reach
Facebook's clear­est advan­tage is size with its 1.6 bil­lion active month­ly users.
"Face­book is aim­ing to cre­ate a one-stop shop envi­ron­ment for users," said Diana Gor­don, senior part­ner and group direc­tor of search and social at media agency Mind­share NA. "Think about it, you can con­nect with fam­i­ly and friends, learn and be informed in the News Feed, find enter­tain­ment through videos and shop – all with­in Face­book."
How­ev­er, Jar­boe point­ed out it's real­ly only about 500 mil­lion users a month who have access to video on Face­book giv­en band­width lim­i­ta­tions in some parts of the world, as well as algo­rithm adjust­ments to accom­mo­date users who haven't inter­act­ed with its videos.
"Nev­er­the­less, half a bil­lion peo­ple a month is huge and the abil­i­ty to reach them is one ben­e­fit," he added.
2. Engagement
Fur­ther, Jar­boe said engage­ment rates on Face­book videos are high­er than they are on YouTube.
"So, again, not only do you reach a big audi­ence, but you are more like­ly to have your video con­tent engaged with on Face­book," he added.
Face­book has high engage­ment rates with live con­tent in par­tic­u­lar, said Randy Mitchel­son, vice pres­i­dent of sales and mar­ket­ing at cre­ative agency iPart­ner­Me­dia.
"We have noticed there is a sig­nif­i­cant increase in engage­ment with Face­book Live ver­sus tra­di­tion­al posts, which is result­ing in more audi­ence being attract­ed organ­i­cal­ly rather than hav­ing to buy likes and views," he said.
3. Targeting
What's more, mar­keters can pin­point who their Face­book Live streams reach, said Sam Williamson, SEO exec­u­tive at dig­i­tal media agency Aims Media.
"So rather than blind­ly ampli­fy­ing your stream through­out Face­book, you can use the 'Live' but­ton to select who can see it, help­ing you to reach the right audi­ence," he said.
In addi­tion, Face­book knows a lot more about its users than Periscope and YouTube do, which allows brands to address their tar­gets more direct­ly, said Andreas Goel­di, CTO at video ad tech firm Pix­a­bil­i­ty.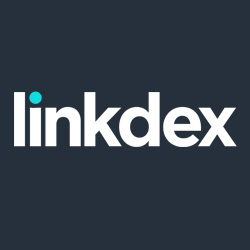 4. Discovery
Anoth­er clear advan­tage is that it is eas­i­er to sur­face live con­tent with Face­book, said Bri­an Shin, CEO of video per­for­mance ana­lyt­ics firm Vis­i­ble Mea­sures.
Plus, Jar­boe not­ed, Face­book is giv­ing a boost to live video in users' time­lines.
Face­book Live has an added advan­tage: it is native­ly built into the News Feed.
"The wor­ry I'd have if I was Twit­ter is that Face­book has a mas­sive scaled dis­tri­b­u­tion sys­tem – its News Feed – and any­thing in there does well for a short burst in the begin­ning," Shin said. "One thing Twit­ter could do is to make it eas­i­er for things to live in a his­tor­i­cal or archival con­text."
How­ev­er, even though tight inte­gra­tion with the News Feed UI and algo­rithm gives Face­book Live a great dis­tri­b­u­tion oppor­tu­ni­ty, Shin not­ed the "good" con­tent still has to rise to the top.
5. Organic Boost
There's also the added ben­e­fit of help­ing coun­ter­act Facebook's ongo­ing decrease in organ­ic reach, said David Neu­man, direc­tor of social media ser­vices at dig­i­tal mar­ket­ing agency Prime Vis­i­bil­i­ty.
"It's no secret Face­book keeps decreas­ing organ­ic reach, most recent­ly to about 1 per­cent of your total likes. As of March 1, Face­book pub­licly stat­ed that they are pri­or­i­tiz­ing Face­book Live posts over oth­er con­tent types because of the amount of engage­ment they have gen­er­at­ed," Neu­man said. "Not only do Face­book Live videos see an organ­ic boost, but your likes get a noti­fi­ca­tion when you start a broad­cast."
6. User Experience
Plus, 1.6 bil­lion users already know how Face­book works.
Call­ing Periscope "still very much an ear­ly adopter prod­uct," Goel­di said the scale and vis­i­bil­i­ty of Face­book Live is unprece­dent­ed.
"I think the user expe­ri­ence on Face­book is real­ly well defined. I've found Periscope to be a bit clum­sy and it has a cer­tain degree of a learn­ing curve, but Face­book real­ly opts to be extreme­ly main­stream," Goel­di said. "So I think if you want to reach the mass mar­ket, that's what you want as a mar­keter. If you want to watch a live stream on Periscope, you have to install the app and you have to learn how to use it, but Facebook…is the most pop­u­lar app already and users know it extreme­ly well."
7. Sharing
The pop­u­lar­i­ty and famil­iar­tiy of Face­book increas­es the like­li­hood of shar­ing live con­tent with oth­er users, Goel­di added.
"That's a pret­ty good start­ing point for viral­i­ty if there is such a thing for live video – it's much more obvi­ous about how to share con­tent," he said. "If mar­keters are look­ing for a robust live stream to reach a large audi­ence with a high degree of share­abil­i­ty and a very clean, sim­ple user experience…Facebook is the only game in town."
8. Breadth Of Features
While oth­er live stream ser­vices offer some of the same fea­tures, Jar­boe not­ed, "When the Face­book Live prod­uct design team got togeth­er, they tried to steal from every­one and picked lots of dif­fer­ent fea­tures that make it inter­est­ing."
Those fea­tures include:
Archiv­ing: Brands can archive a live event on their time­line, so users who weren't watch­ing live can still see it lat­er. "A lot of peo­ple are see­ing big­ger audi­ences from those who aren't live, but find it lat­er, so that's use­ful," Jar­boe said.
Edit­ing: When brands post a live video to their time­lines, they have the option of edit­ing it first. "So you can shoot it live and then you…can cre­ate the high­light reel if you want to, which is a very nifty fea­ture," Jar­boe added.
Thumb­nails: Brands can choose a thumb­nail, which is old hat for tra­di­tion­al videos, but an inter­est­ing add-on for one-time live con­tent, Jar­boe said.
Calls to Action: Brands can add a call to action, like "shop now," "learn more," or "sign up," at the end of their videos, which turns them into more valu­able assets, Jar­boe said.
9. Monetization
Face­book is report­ed­ly pay­ing some media com­pa­nies to pro­duce high-qual­i­ty live con­tent, which has led to buzz it plans to even­tu­al­ly mon­e­tize Face­book Live via mid-broad­cast ads such as those seen on TV. That opens up even more oppor­tu­ni­ties for adver­tis­ers to use live video.
"They can buy ad space in a live stream, which can be very com­pelling," Goel­di said. "Like sport­ing events, it's easy to see an audi­ence that could be very large…and [adver­tis­ers] could reach an indi­vid­ual dur­ing a com­mer­cial break in the live stream, which is unprece­dent­ed in live video con­tent."
10. Open
API
Goel­di also points to Face­book open­ing its API so man­u­fac­tur­ers of cam­eras and video edit­ing equip­ment can eas­i­ly inte­grate their prod­ucts with Face­book Live.
"Facebook's sheer size and mar­ket­ing pow­er real­ly enables them to inte­grate with its API and offer a wide range of dif­fer­ent gear to pro­duce live con­tent, which is fun­da­men­tal­ly dif­fer­ent from Periscope. It is a bit com­pa­ra­ble to YouTube live stream­ing, which already inte­grates with solu­tions as well, but it doesn't have the same exact poten­tial," he said.
That's in part because YouTube live stream­ing is more lim­it­ed to sec­tors like gam­ing, pol­i­tics and sports, Goel­di added.
The open API means Face­book Live users could the­o­ret­i­cal­ly air footage from, say, a drone, Jar­boe said.
"This is sort of inside base­ball, but one of the oth­er parts of the API is that you can com­bine Face­book Live with Facebook's graph API, so, again, down the road, my hope is that peo­ple will cre­ate apps that let you com­bine more visu­al­ly inter­est­ing things than you could on Day 1," Jar­boe said. "Com­ing soon. Watch this space."
Luke Wat­son, plat­forms expert at live stream­ing net­work Roker Media, agreed there are sure­ly excit­ing things on the hori­zon for Face­book Live.
"If you look at a prod­uct like Periscope, it has remained vir­tu­al­ly unchanged since its debut over a year ago. Sure, embed­ding it in a Twit­ter feed is a big deal, but the fun­da­men­tal fea­tures of the prod­uct have been stag­nant," Wat­son said. "By open­ing up Face­book Live to the world's cre­ative and tech­ni­cal genius­es, they guar­an­tee that their prod­uct will con­tin­ue to improve to meet the needs of this fast-mov­ing and fast-chang­ing medi­um, par­tic­u­lar­ly as the cre­ative evolves and new, unfore­see­able needs are revealed."
This, in turn, means Face­book Live will not just be the plat­form with the largest audi­ence, but the plat­form with the best prod­uct, he added.
"Any brand that wants to bet big on Face­book Live has the odds in its favor, but they need to be pre­pared to keep pace with the con­stant changes in tech­nol­o­gy, prod­uct fea­tures and capa­bil­i­ties, which will impact the cre­ative in the ear­ly days of this excit­ing new medi­um," Wat­son added.
---
What's your take on the state of the live stream indus­try and its impli­ca­tions for mar­keters?