With more than 300 million monthly active users, Twitter is still a bourgeoning social media channel where some of the world's top brands go to communicate directly with their audience and carry out key business functions like customer service, public relations, crisis management, and much more. But not everyone gets it right.
---
Let's look at some of the most embarrassing Twitter fails of all time and the lessons we can learn from them.
1. Twitter Leaks Inside Information
Twitter CFO Anthony Noto accidentally broadcast inside information that appeared to be referring to an acquisition and was probably meant to be a direct message instead.
The tweet, which was later deleted, is a big no-no, particularly for public companies where information like this could impact stock and violate things like regulation FD.
But even more embarrassing was the fact that the Twitter faux pas was made by a Twitter employee, which many thought highlighted some of the user experience flaws the social platform had.
Lesson learned: Get your social media policies in place and ensure executives and pubic-facing officers are trained and up-to-speed on how to use the platforms – especially if you work for the company that created the social media platform!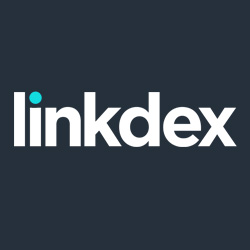 2. The New England Patriots Auto-Tweet Racism
Technology can give us minutes back in our day by streamlining social media efforts. What it can't do, however, is exercise discretion. The Patriots wanted to celebrate 1 million followers on Twitter by thanking individual followers through autogenerated custom images with a person's Twitter handle.
They didn't think about the fact that there could be off-the-charts nasty consequences (with their signature on it nonetheless):
The Patriots deleted, then regretted the tweet and blamed it on technology.
We apologize for the regrettable tweet that went out from our account. Our filtering system failed & we will be more vigilant in the future.

— New England Patriots (@Patriots) November 14, 2014
Lesson learned: Make sure you have checks and balances in place with the technology you use to streamline social media. If you haven't audited your settings in a while, now is the time to do it.
3. DiGiorno Real-Time Marketing Goes Real Wrong
There's no doubt the power that real time social marketing can have (remember how Adidas killed it during the World Cup?). But if you're going to insert yourself into a conversation on Twitter, you better be damn sure you know what you're getting into.
Example of a brand using a trending topic without understanding the context #Advertising #SocialMedia #WhyIStayed pic.twitter.com/iTSmfaT6Xv — Scott Paul (@scottatslee) September 9, 2014
That hashtag – #whyistayed – is about domestic violence and emerged after headlines of a Baltimore Ravens running back punching his then-fiancée. The pizza brand said it was really sorry and didn't know what the hashtag was about before it jumped in.
Lesson learned: Make sure your real-time social participation is appropriate in all cases. Not every headline or trending hashtag will be a good opportunity, so have a plan in place to quickly evaluate them before becoming part of the conversation.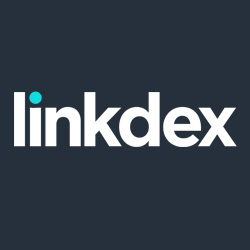 4. Cosby's Meme Debacle
Who knows why Bill Cosby's people decided a social media campaign that gave the public free reign to mock the comedian was a good idea amongst allegations of rape. But they did it anyway.
First, a call for memes with the hashtag #cosbymeme appeared one fine day on Twitter:
Looks like Cosby's people probably hoped for something along the lines of this:
But what they got was this:
And many, many others like it. The meme generator and original tweet were taken down not too long after it went up.
Lesson learned: In the face of a PR crisis, brands need to carefully craft their communication strategies even if what they are saying has nothing to do with the crisis itself. In those times, the world is watching more closely than ever.
5. Jenny Craig Hashtag Fail
Jenny Craig sponsored a radio show with a controversial personality, and people weren't happy about it. As a response, Jenny Craig took to Twitter to try to defend itself and change the conversation by creating a hashtag that ended up failing:
Within a day, Jenny Craig decided to pull the hashtag and the sponsorship.
Lesson learned: When you attach a celebrity figure to your brand, you also sometimes attach all the baggage that comes with it. Make sure the celeb truly aligns with your brand's values. And before reacting to strong opinions on social media, figure out what your audience really wants.
6. Chrysler's F-Bomb
Even though most people would probably get a kick out the following tweet, big brands like Chrysler can't mess around with casually dropping f-bombs:
Turns out, the Twitter account was managed by an agency that decided to can the person who sent it out. Beyond just a dirty mouth, Chrysler said the statement didn't align with the company's sentiment of Detroit.
Lesson learned: When big brands hire outside to manage social, it's key to ensure they're well versed on all the company's messaging and social media policies so they can act as an extension of your in-house team.
7. KitchenAid Accidentally Gets Into Politics
Brands and politics don't mix. But sometimes opinions slip – and in this case, it was reportedly the opinion of a KitchenAid employee who accidentally ranted via the company's Twitter handle, and not their personal Twitter account.
The company promptly removed the tweet and issued an apology explaining what had happened.
Lesson learned: Accidents happen – but maybe you should make absolutely certain that your social media team's personal accounts have completely separate access points than the business accounts.
8. Vodafone's Homophobic Quip
Sometimes social slip ups aren't by accident at all. A Vodafone customer service rep decided to take their opinion to Twitter, and this happened:
The company suspended the employee and issued an apology.
Lesson learned: In this day and age, employees who contribute a company's social media are typically well trained, but there is always the threat of a disgruntled team member or wise guy airing grievances on social. Be sure to refresh staff on the ramifications of doing so.
9. US Airways' Unfortunate Porn
Oh US Airways, this is bad. In response to a customer service issue on Twitter, the airline somehow tweeted a pornographic photo along with its message to the user:
How the heck this happened we'll never know, but the airline said something to the effect of they were attempting to flag an inappropriate picture on Twitter and inadvertently copied the link and then unintentionally pasted it into a tweet.
Lesson learned: Always, always proof your social media updates before they go out. Some social management tools have preview functions you can look at prior to hitting send. You might even consider having two-levels of review on all social updates before they hit the feeds.
10. Bank Of America's Robotic Response
Twitter has become a viable channel for both customer relations and PR. This direct line to a company means that corporations must be able to respond to all types of messages from the public.
When one person hit the streets to confront Bank of America on illegal foreclosures, they were chased away by police and took to Twitter with the story:
But the canned responses coming from the financial institution looked more like robots than empathetic people:
But it wasn't robots; in fact, it was the people who ran the social media account. Oops.
Lesson learned: Having the right people respond in the best way possible for different types of scenarios is key. Have your team flag certain messages that fall into various buckets of potential problems – like customer service or public relations – and make sure that no one responds without a strategy. Discrediting your audience's feelings with a patronizing response is probably the worst thing you can do.
11. Delta's Geography Lesson
I get it: many of us haven't polished up on our geography since high school, but if your job is to fly people to places all over the world, your job is to understand the countries you operate in.
What started out as a tweet with good intentions, congratulating the USA team in the World Cup, turned sour real quick when the airline found out there are, in fact, no giraffes in Ghana.
The fun kept coming when Delta responded with an apology that had a typo – referring to the tweet as "precious" instead of what it probably meant: "previous."
Lesson learned: While you could chalk this one up to a bad judgment call and lack of attention to detail, it's probably best to hire community managers for international brands who will think globally when it comes to a worldwide audience.
12. Oprah's Endorsement Fail
Does anyone really believe anymore that celebs use the products they endorse? If so, they were probably disappointed with this product endorsement fail when Oprah Winfrey tweeted about how much she loved her Microsoft tablet … from her iPad:
Lesson learned: If your brand has an influencer who is often tasked with reviewing or making recommendations on products, make sure it truly aligns with that person's lifestyle and viewpoint (at least publicly!). This may have been a case of people reading too much into it, but think about how absurd it would be for a celebrity who endorses Pepsi to be wearing a Cola-Cola shirt at the same time.
13. FAFSA: Pop Culture Gone Wrong
When companies can align with pop culture, it can sometimes yield great results – especially when humor is involved. But sometimes, it's not so great. Like when you make a joke that's not only insensitive, but also makes your target audience – the people that directly engage with you – feel bad about the fact that they need you.
Student loan servicer FAFSA used a punch line from the popular movie "Bridesmaids" to try to elicit folks to file for student aid:
Let's be real: Kristen Wiig kills it in that scene, but the reception of that tweet was pretty much crickets chirping. FAFSA took the tweet down and apologized.
Lesson learned: When engaging in current pop culture, make absolutely sure that it aligns with your brand in a positive light. If you were selling makeup, for example, you wouldn't tell people they were ugly so they'd better buy your product. Plus, some jokes are just better left untouched altogether.
---
We're only human. We do the best we can to navigate the complexities of the social world today. Sometimes we excel and other times, we fail – horribly. Unfortunately, the Web never forgets – even though we may be able to forgive brands for their social failings. That's all the more reason for brands to be better prepared for any scenario that may come their way.