With more than 300 mil­lion month­ly active users, Twit­ter is still a bour­geon­ing social media chan­nel where some of the world's top brands go to com­mu­ni­cate direct­ly with their audi­ence and car­ry out key busi­ness func­tions like cus­tomer ser­vice, pub­lic rela­tions, cri­sis man­age­ment, and much more. But not every­one gets it right.
---
Let's look at some of the most embar­rass­ing Twit­ter fails of all time and the lessons we can learn from them.
1. Twitter Leaks Inside Information
Twit­ter CFO Antho­ny Noto acci­den­tal­ly broad­cast inside infor­ma­tion that appeared to be refer­ring to an acqui­si­tion and was prob­a­bly meant to be a direct mes­sage instead.
The tweet, which was lat­er delet­ed, is a big no-no, par­tic­u­lar­ly for pub­lic com­pa­nies where infor­ma­tion like this could impact stock and vio­late things like reg­u­la­tion FD.
But even more embar­rass­ing was the fact that the Twit­ter faux pas was made by a Twit­ter employ­ee, which many thought high­light­ed some of the user expe­ri­ence flaws the social plat­form had.
Les­son learned: Get your social media poli­cies in place and ensure exec­u­tives and pubic-fac­ing offi­cers are trained and up-to-speed on how to use the plat­forms – espe­cial­ly if you work for the com­pa­ny that cre­at­ed the social media plat­form!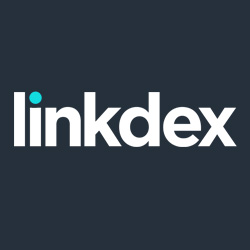 2. The New England Patriots Auto-Tweet Racism
Tech­nol­o­gy can give us min­utes back in our day by stream­lin­ing social media efforts. What it can't do, how­ev­er, is exer­cise dis­cre­tion. The Patri­ots want­ed to cel­e­brate 1 mil­lion fol­low­ers on Twit­ter by thank­ing indi­vid­ual fol­low­ers through auto­gen­er­at­ed cus­tom images with a person's Twit­ter han­dle.
They didn't think about the fact that there could be off-the-charts nasty con­se­quences (with their sig­na­ture on it nonethe­less):
The Patri­ots delet­ed, then regret­ted the tweet and blamed it on tech­nol­o­gy.
We apol­o­gize for the regret­table tweet that went out from our account. Our fil­ter­ing sys­tem failed & we will be more vig­i­lant in the future.

— New Eng­land Patri­ots (@Patriots) Novem­ber 14, 2014
Les­son learned: Make sure you have checks and bal­ances in place with the tech­nol­o­gy you use to stream­line social media. If you haven't audit­ed your set­tings in a while, now is the time to do it.
3. DiGiorno Real-Time Marketing Goes Real Wrong
There's no doubt the pow­er that real time social mar­ket­ing can have (remem­ber how Adi­das killed it dur­ing the World Cup?). But if you're going to insert your­self into a con­ver­sa­tion on Twit­ter, you bet­ter be damn sure you know what you're get­ting into.
Exam­ple of a brand using a trend­ing top­ic with­out under­stand­ing the con­text #Adver­tis­ing #Social­Me­dia #Why­IS­tayed pic.twitter.com/iTSmfaT6Xv — Scott Paul (@scottatslee) Sep­tem­ber 9, 2014
That hash­tag – #why­is­tayed – is about domes­tic vio­lence and emerged after head­lines of a Bal­ti­more Ravens run­ning back punch­ing his then-fiancée. The piz­za brand said it was real­ly sor­ry and didn't know what the hash­tag was about before it jumped in.
Les­son learned: Make sure your real-time social par­tic­i­pa­tion is appro­pri­ate in all cas­es. Not every head­line or trend­ing hash­tag will be a good oppor­tu­ni­ty, so have a plan in place to quick­ly eval­u­ate them before becom­ing part of the con­ver­sa­tion.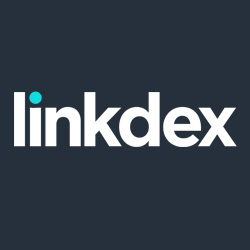 4. Cosby's Meme Debacle
Who knows why Bill Cosby's peo­ple decid­ed a social media cam­paign that gave the pub­lic free reign to mock the come­di­an was a good idea amongst alle­ga­tions of rape. But they did it any­way.
First, a call for memes with the hash­tag #cos­bymeme appeared one fine day on Twit­ter:
Looks like Cosby's peo­ple prob­a­bly hoped for some­thing along the lines of this:
But what they got was this:
And many, many oth­ers like it. The meme gen­er­a­tor and orig­i­nal tweet were tak­en down not too long after it went up.
Les­son learned: In the face of a PR cri­sis, brands need to care­ful­ly craft their com­mu­ni­ca­tion strate­gies even if what they are say­ing has noth­ing to do with the cri­sis itself. In those times, the world is watch­ing more close­ly than ever.
5. Jenny Craig Hashtag Fail
Jen­ny Craig spon­sored a radio show with a con­tro­ver­sial per­son­al­i­ty, and peo­ple weren't hap­py about it. As a response, Jen­ny Craig took to Twit­ter to try to defend itself and change the con­ver­sa­tion by cre­at­ing a hash­tag that end­ed up fail­ing:
With­in a day, Jen­ny Craig decid­ed to pull the hash­tag and the spon­sor­ship.
Les­son learned: When you attach a celebri­ty fig­ure to your brand, you also some­times attach all the bag­gage that comes with it. Make sure the celeb tru­ly aligns with your brand's val­ues. And before react­ing to strong opin­ions on social media, fig­ure out what your audi­ence real­ly wants.
6. Chrysler's F‑Bomb
Even though most peo­ple would prob­a­bly get a kick out the fol­low­ing tweet, big brands like Chrysler can't mess around with casu­al­ly drop­ping f‑bombs:
Turns out, the Twit­ter account was man­aged by an agency that decid­ed to can the per­son who sent it out. Beyond just a dirty mouth, Chrysler said the state­ment did­n't align with the company's sen­ti­ment of Detroit.
Les­son learned: When big brands hire out­side to man­age social, it's key to ensure they're well versed on all the company's mes­sag­ing and social media poli­cies so they can act as an exten­sion of your in-house team.
7. KitchenAid Accidentally Gets Into Politics
Brands and pol­i­tics don't mix. But some­times opin­ions slip – and in this case, it was report­ed­ly the opin­ion of a KitchenAid employ­ee who acci­den­tal­ly rant­ed via the company's Twit­ter han­dle, and not their per­son­al Twit­ter account.
The com­pa­ny prompt­ly removed the tweet and issued an apol­o­gy explain­ing what had hap­pened.
Les­son learned: Acci­dents hap­pen – but maybe you should make absolute­ly cer­tain that your social media team's per­son­al accounts have com­plete­ly sep­a­rate access points than the busi­ness accounts.
8. Vodafone's Homophobic Quip
Some­times social slip ups aren't by acci­dent at all. A Voda­fone cus­tomer ser­vice rep decid­ed to take their opin­ion to Twit­ter, and this hap­pened:
The com­pa­ny sus­pend­ed the employ­ee and issued an apol­o­gy.
Les­son learned: In this day and age, employ­ees who con­tribute a company's social media are typ­i­cal­ly well trained, but there is always the threat of a dis­grun­tled team mem­ber or wise guy air­ing griev­ances on social. Be sure to refresh staff on the ram­i­fi­ca­tions of doing so.
9.
US

Airways' Unfortunate Porn

Oh US Air­ways, this is bad. In response to a cus­tomer ser­vice issue on Twit­ter, the air­line some­how tweet­ed a porno­graph­ic pho­to along with its mes­sage to the user:
How the heck this hap­pened we'll nev­er know, but the air­line said some­thing to the effect of they were attempt­ing to flag an inap­pro­pri­ate pic­ture on Twit­ter and inad­ver­tent­ly copied the link and then unin­ten­tion­al­ly past­ed it into a tweet.
Les­son learned: Always, always proof your social media updates before they go out. Some social man­age­ment tools have pre­view func­tions you can look at pri­or to hit­ting send. You might even con­sid­er hav­ing two-lev­els of review on all social updates before they hit the feeds.
10. Bank Of America's Robotic Response
Twit­ter has become a viable chan­nel for both cus­tomer rela­tions and PR. This direct line to a com­pa­ny means that cor­po­ra­tions must be able to respond to all types of mes­sages from the pub­lic.
When one per­son hit the streets to con­front Bank of Amer­i­ca on ille­gal fore­clo­sures, they were chased away by police and took to Twit­ter with the sto­ry:
But the canned respons­es com­ing from the finan­cial insti­tu­tion looked more like robots than empa­thet­ic peo­ple:
But it wasn't robots; in fact, it was the peo­ple who ran the social media account. Oops.
Les­son learned: Hav­ing the right peo­ple respond in the best way pos­si­ble for dif­fer­ent types of sce­nar­ios is key. Have your team flag cer­tain mes­sages that fall into var­i­ous buck­ets of poten­tial prob­lems – like cus­tomer ser­vice or pub­lic rela­tions – and make sure that no one responds with­out a strat­e­gy. Dis­cred­it­ing your audience's feel­ings with a patron­iz­ing response is prob­a­bly the worst thing you can do.
11. Delta's Geography Lesson
I get it: many of us haven't pol­ished up on our geog­ra­phy since high school, but if your job is to fly peo­ple to places all over the world, your job is to under­stand the coun­tries you oper­ate in.
What start­ed out as a tweet with good inten­tions, con­grat­u­lat­ing the USA team in the World Cup, turned sour real quick when the air­line found out there are, in fact, no giraffes in Ghana.
The fun kept com­ing when Delta respond­ed with an apol­o­gy that had a typo – refer­ring to the tweet as "pre­cious" instead of what it prob­a­bly meant: "pre­vi­ous."
Les­son learned: While you could chalk this one up to a bad judg­ment call and lack of atten­tion to detail, it's prob­a­bly best to hire com­mu­ni­ty man­agers for inter­na­tion­al brands who will think glob­al­ly when it comes to a world­wide audi­ence.
12. Oprah's Endorsement Fail
Does any­one real­ly believe any­more that celebs use the prod­ucts they endorse? If so, they were prob­a­bly dis­ap­point­ed with this prod­uct endorse­ment fail when Oprah Win­frey tweet­ed about how much she loved her Microsoft tablet … from her iPad:
Les­son learned: If your brand has an influ­encer who is often tasked with review­ing or mak­ing rec­om­men­da­tions on prod­ucts, make sure it tru­ly aligns with that person's lifestyle and view­point (at least pub­licly!). This may have been a case of peo­ple read­ing too much into it, but think about how absurd it would be for a celebri­ty who endors­es Pep­si to be wear­ing a Cola-Cola shirt at the same time.
13.
FAFSA

: Pop Culture Gone Wrong

When com­pa­nies can align with pop cul­ture, it can some­times yield great results – espe­cial­ly when humor is involved. But some­times, it's not so great. Like when you make a joke that's not only insen­si­tive, but also makes your tar­get audi­ence – the peo­ple that direct­ly engage with you – feel bad about the fact that they need you.

Stu­dent loan ser­vicer FAFSA used a punch line from the pop­u­lar movie "Brides­maids" to try to elic­it folks to file for stu­dent aid:
Let's be real: Kris­ten Wiig kills it in that scene, but the recep­tion of that tweet was pret­ty much crick­ets chirp­ing. FAFSA took the tweet down and apol­o­gized.
Les­son learned: When engag­ing in cur­rent pop cul­ture, make absolute­ly sure that it aligns with your brand in a pos­i­tive light. If you were sell­ing make­up, for exam­ple, you wouldn't tell peo­ple they were ugly so they'd bet­ter buy your prod­uct. Plus, some jokes are just bet­ter left untouched alto­geth­er.
---
We're only human. We do the best we can to nav­i­gate the com­plex­i­ties of the social world today. Some­times we excel and oth­er times, we fail – hor­ri­bly. Unfor­tu­nate­ly, the Web nev­er for­gets – even though we may be able to for­give brands for their social fail­ings. That's all the more rea­son for brands to be bet­ter pre­pared for any sce­nario that may come their way.