Our list includes some of the most icon­ic glob­al brands and the breadth of their cel­e­bra­tions runs the gamut from new ad cam­paigns and spe­cial prod­uct releas­es to inter­ac­tive walks down mem­o­ry lane and/or exe­cu­tions that seek to con­nect con­sumers over shared brand love. Here's how 26 brands, young and old, have cel­e­brat­ed mile­stones in their cor­po­rate his­to­ry:
---
Happy 10th, Facebook!
Image cred­it: onlinesocialmedia.net
Year: 2014
Cel­e­bra­tion: CEO Mark Zucker­berg marked the occa­sion with a post about the com­mu­ni­ty he built, as well as his plans for Facebook's next ten years. The Social Net­work also treat­ed users to per­son­al­ized Look Back videos, which pulled in con­tent like pho­tos, sta­tus­es and life events.
---
Happy 15th, JetBlue!
Year: 2015
Cel­e­bra­tion: The 15-year-old air­line unveiled its newest plane design, which it ded­i­cat­ed to its 16,000 crewmem­bers and was embla­zoned with a word cloud of what it calls "the val­ues they share as they go above and beyond every day inspir­ing human­i­ty," includ­ing: safe­ty, car­ing, integri­ty, pas­sion and fun.
"In all our Jet­Blue cities, there are amaz­ing sto­ries of crewmem­bers going above and beyond to help our cus­tomers and one anoth­er," said Mike Elliott, senior vice pres­i­dent of peo­ple, in a state­ment. "This plane with our val­ues proud­ly dis­played across the fuse­lage is a trib­ute to all Jet­Blue crewmem­bers, the best in the indus­try, who take our mis­sion to inspire human­i­ty and make it real every day."
---
Happy 20th, eBay!
Year: 2015
Cel­e­bra­tion: For its 20th, eBay cel­e­brat­ed with 20 days of new deals. It also released an updat­ed app and is send­ing its 20th Anniver­sary Airstream trail­er to San Fran­cis­co, Den­ver, and New York to "[bring] deals direct­ly to shop­pers," which, nat­u­ral­ly, includes prod­ucts for $20.
Jan­ice Pol­lard, senior mar­ket­ing man­ag­er at dig­i­tal mar­ket­ing agency Hel­loWorld says this kind of cam­paign gives exist­ing fol­low­ers new rea­sons to vis­it the site every day, but also a way to encour­age new fol­low­ers to be a part of the fes­tiv­i­ties, too.
"Many of our clients use these types of pro­mo­tions as a way to cel­e­brate mile­stones, like cor­po­rate anniver­saries," Pol­lard says. "It's an effec­tive way to excite con­sumers about the over­all brand name and what the next birth­day will bring."
---
Happy 20th, Infiniti!
Image cred­it: Medi­a­Post
Year: 2009
Cel­e­bra­tion: Inifiniti's 2oth birth­day cel­e­bra­tion report­ed­ly includ­ed a new mar­ket­ing cam­paign with home­page takeovers, behav­ioral tar­get­ing on auto­mo­tive web­sites, and a sneak pre­view of TV cre­ative on social media sites with con­tent that, per Medi­a­Post, fur­thered the brand's iden­ti­fi­ca­tion with Japan­ese art and design.
---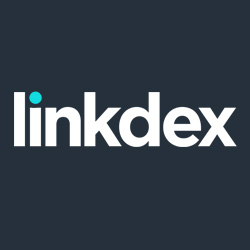 ---
Happy 20th, Old Navy!
Year: 2014
Cel­e­bra­tion: When it turned 20, Old Navy invit­ed con­sumers to sub­mit self­ies to its Self­iebra­tion machine, which then dis­played the con­sumers' like­ness­es on a 15-foot wall with 1,000 bal­loons.
---
Happy 25th, Nike's Just Do It!
Year: 2013
Cel­e­bra­tion: The ath­let­ic brand took the occa­sion of its icon­ic tagline's 25th birth­day to launch a new cam­paign, "Pos­si­bil­i­ties," which it said "inspires view­ers to push their lim­its and strive to reach new goals through a vari­ety of play­ful sce­nar­ios fea­tur­ing an all-star cast of ath­letes and guest stars," such as NBA MVP LeBron James, ten­nis icon Ser­e­na Williams, FC Barcelona's Ger­ard Pique, and box­ing star Andre Ward.
In addi­tion, the brand said dig­i­tal and social media acti­va­tions helped view­ers to #just­doit through a series of Nike+ chal­lenges. A new chat fea­ture allowed friends to encour­age each oth­er and share tips. Run­ners could also check a live leader­board to track progress and see where they ranked among their friends.
"For 25 years, we've been inspir­ing peo­ple to Just Do It," said Davide Gras­so, Nike's glob­al chief mar­ket­ing offi­cer, in a state­ment. "With 'Pos­si­bil­i­ties' we're tak­ing 'Just Do It' to a whole new place, show­ing peo­ple a new way to set goals and think about their own ath­let­ic poten­tial, then help­ing them to achieve those goals through prod­ucts, ser­vices, and inspi­ra­tion."
---
Happy 30th, Apple Macintosh!
https://www.youtube.com/watch?v=axSnW-ygU5g
Year: 2014
Cel­e­bra­tion: Mac's big 3–0 report­ed­ly includ­ed a home­page redesign, inter­ac­tive time­line, poll and video to cel­e­brate the launch of the home com­put­er, which came 30 years pri­or on the heels of the brand's infa­mous 1984 Super Bowl ad.
For her part, Rebec­ca Brooks, the founder of mar­ket research firm Alter Agents, says brand birth­day cam­paigns like this should offer some kind of ben­e­fit to the cus­tomer.
"If you are just toot­ing your own horn, the cam­paign will be for­get­table, or worse, insult­ing to your clien­tele," Brooks said. "Instead, talk about how you've grown with them, like Face­book's 10th anniver­sary, or how your tech­nol­o­gy has changed their lives, like Apple's 30th anniver­sary for the Mac, or [tap into] nos­tal­gia, like Ore­o's 100th anniver­sary cam­paign."
---
Happy 40th, Starbucks!
Year: 2011
Cel­e­bra­tion: Accord­ing to reports, Star­bucks marked its big 40th birth­day by cel­e­brat­ing moments of con­nec­tion with con­sumers. The anniver­sary also marked the launch of a new logo and prod­ucts.
---
Happy 50th, Ford Mustang!
Year: 2014
Cel­e­bra­tion: Ford cel­e­brat­ed 50 years of Mus­tangs, and their influ­ence on pop­u­lar cul­ture, with ICON50, what the brand called "a unique cam­paign designed to explore cul­ture and inspire Amer­i­cans to embrace the sense of free­dom and adven­ture new expe­ri­ences can cre­ate."
It includ­ed a sur­vey that found Amer­i­cans val­ue adven­ture more than they demon­strate in real life. As a result, Ford brought togeth­er a group of "cul­tur­al experts" to "iden­ti­fy the next wave of cul­tur­al dri­vers and inspir­ing locales to help encour­age a sense of adven­ture among Amer­i­cans." These experts curat­ed a list of 50 inno­va­tors, as well as a themed dri­ving route.
---
Happy 50th, Motel 6!
Year: 2012
Cel­e­bra­tion: The brand cel­e­brat­ed its 50th anniver­sary with a new TV spot that reflect­ed five decades of change and con­sis­ten­cy.
---
Happy 65th, Baskin-Robbins!
Year: 2010
Cel­e­bra­tion: To mark 65 years, the ice cream chain retired five fla­vors — French Vanil­la, Apple Pie a la Mode, Super­fudge Truf­fle, Camp­fire S'Mores and Caramel Pra­line Cheese­cake – to what the brand called its "world famous Deep Freeze" to make room for "more inno­v­a­tive fla­vors in the brand's already exten­sive fla­vor reper­toire."
The Deep Freeze also includes fla­vors like 1964's Bea­t­le Nut, 1969's Lunar Cheese­cake, and the 1980s' Mia­mi Ice, as well as Whyte 2K Choco­late Over­load, Can­di-date, 0031 Secret Bond­ed and Bob­sled Brown­ie.
"For 65 years, Baskin-Rob­bins has been known for fun ice cream fla­vors that are reflec­tive of the times," said Srini­vas Kumar, Chief Brand Offi­cer of Baskin-Rob­bins, in a state­ment. "Over the decades we have retired some of our icon­ic fla­vors into our Deep Freeze…but nev­er before have five fla­vors gone into the Deep Freeze at one time."
---
Happy 75th, Kraft Macaroni and Cheese!
Year: 2012
Cel­e­bra­tion: For its 75th birth­day, agency CP+B rolled out the Old Birds New Tweets cam­paign, in which it turned over Kraft Mac­a­roni and Cheese's social net­works to two so-called "old birds" who had been eat­ing mac and cheese for 75 years.
"They were our tem­po­rary social media man­agers for three days, dur­ing which they tweet­ed, post­ed pictures/videos, com­ment­ed on trend­ing top­ics, RTed and respond­ed to @replies," a CP+B rep says. "Any­one could inter­act with the two ladies, named Frankie and Dot­tie, by tweet­ing to @kraftmacncheese or using #old­bird­snewtweets. The ladies end­ed up mak­ing 27 YouTube videos. And social posts from the pair reached mil­lions. At the end of four days, they'd gen­er­at­ed 20,000 new Face­book fans for the brand and made it on CNN."
---
Happy 75th, Ray-Ban Aviators!
Year: 2012
Cel­e­bra­tion: Cre­ative agency B‑Reel says it was tasked with cre­at­ing a street panora­ma show­cas­ing the eight decades since Ray-Ban first intro­duced its anti-glare sun­glass­es to pilots.
"We start out in the year of Ray-Ban's birth, 1937, and chrono­log­i­cal­ly progress up the street to today," Be-Reel says. "Char­ac­ters, cos­tumes, street fur­ni­ture and pho­to treat­ments pro­gres­sive­ly evolve through­out the decades and take the user on an immer­sive jour­ney in time. By scrolling back and forth, the user is invit­ed to explore the dif­fer­ent eras and dis­cov­er icon­ic details of each decade."
Con­sumers can click on so-called hotspots through­out to reveal sto­ries from each decade. At the end, users were invit­ed to share their own sto­ries.
---
Happy 100th, Chevy's Bowtie!
Image cred­it: Motor Trend
Year: 2013
Cel­e­bra­tion: Chevrolet's bowtie sym­bol rang in its 100th year with 25 prod­uct launch­es the brand said would help the sym­bol "find new roads around the world despite an ori­gin that is still uncer­tain."
Sto­ries of the bowtie's gen­e­sis range from co-founder William Durant being inspired by the wall­pa­per design in a Paris hotel to a news­pa­per ad he saw while vaca­tion­ing in Hot Springs, Vir­ginia. Nev­er­the­less, in 1913, Durant intro­duced the bowtie on the 1914 Chevro­let H‑2 Roy­al Mail and the H‑4 Baby Grand. Per the brand, since then, the bowtie has adorned 215 mil­lion vehi­cles.
The bowtie's cen­ten­ni­al was marked by new entries, such as the Cruze Clean Tur­bo Diesel com­pact sedan in the U.S. and the Trax small SUV in 40 inter­na­tion­al mar­kets.
"The Chevro­let bowtie is rec­og­nized around the world and has become syn­ony­mous with Amer­i­can inge­nu­ity," said Chevro­let Chief Mar­ket­ing Offi­cer Tim Mahoney in a state­ment. "Whether you're pulling thou­sands of pounds through rocky ter­rain in a Sil­ver­a­do pick­up or com­mut­ing in a Spark EV, Chevrolet's bowtie will always be at the very front of your trav­els."
---
Happy 100th, Hellmann's!
Year: 2013
Cel­e­bra­tion: Call­ing Hellmann's "one of America's most endur­ing and icon­ic food brands," par­ent com­pa­ny Unilever said in a press release that it was cel­e­brat­ing by part­ner­ing with celebri­ty chef Mario Batali to take a trip down mem­o­ry lane with a cen­tu­ry of America's most deli­cious recipes, as well as by build­ing the World's Longest Pic­nic Table in New York City. The brand also allowed con­sumers to pur­chase spe­cial edi­tion 100th birth­day labels on select sizes of Hellmann's.
"We're excit­ed to be one of only a few icon­ic brands to cel­e­brate this remark­able mile­stone of turn­ing 100 years old," said Bri­an Orlan­do, Senior Mar­ket­ing Direc­tor at Hellmann's, in the release. "Hellmann's is a major part of America's cul­ture and culi­nary his­to­ry, and we look for­ward to shar­ing this momen­tous occa­sion with our fans this year."
---
Happy 100th, Life Savers!
Image cred­it: The New York Times
Year: 2012
Cel­e­bra­tion: To acknowl­edge what the Wrigley brand called "a cen­tu­ry of shar­ing sim­ple but mean­ing­ful con­nec­tions between peo­ple," it launched a giv­ing cam­paign, Con­nect for a Cause, in which con­sumers entered codes on spe­cial­ly marked 100th Anniver­sary pack­ages to donate $1 through non­prof­it Just­Give.
The brand also debuted a time­line of mem­o­rable moments from its first cen­tu­ry, includ­ing pio­neer­ing adver­tis­ing and mar­ket­ing tac­tics like sam­pling and in-store dis­plays.
"We're doing some­thing spe­cial to spot­light the 100th birth­day of Life Savers because we believe our fans deserve it," said John Starkey, direc­tor of con­fec­tions for Wrigley, in a pre­pared state­ment. "For 100 years, peo­ple have used Life Savers as a token of shar­ing – it's time to share with caus­es that mat­ter to them."
---
Happy 100th, Oreo!
Year: 2012
Cel­e­bra­tion: Dig­i­tal mar­ket­ing agency 360i says it didn't want to just throw a par­ty for Oreo's 100th birth­day, it want­ed to start a move­ment and recon­nect fans to "moments of child­like won­der." Using social, the agency says it did just that, con­nect­ing more than 40 mil­lion con­sumers around the world over their Oreo love and #Ore­o­Mo­ment became world­wide trend­ing top­ic.
For his part, Salman Aslam, CEO of dig­i­tal agency Omni­core, notes the cen­ten­ni­al also includ­ed the launch of the brand's Dai­ly Twist cam­paign, which, he says, some of his indus­try col­leagues believe set a new stan­dard for mar­ket­ing in the dig­i­tal age.
Play­ing on Oreo's "twist, lick and dunk" rit­u­al, the cam­paign offered what Aslam calls a "whim­si­cal, humor­ous or eye-catch­ing ad each day that reflect­ed the lat­est hap­pen­ings, pop cul­ture news, mile­stones or cel­e­bra­tions tak­ing place in the world."
Per Aslam's fig­ures, the cam­paign had 433 mil­lion Face­book views with a 280 per­cent increase in shares. It also cre­at­ed 231 mil­lion media impres­sions and 2,600 media sto­ries, he added.
In addi­tion, Brooks notes the Oreo cam­paign also helps fur­ther the con­ver­sa­tion because it was spread out over 100 days and oth­er brands look­ing to cel­e­brate birth­days or anniver­saries should fol­low its lead and find ways to extend mes­sag­ing beyond a sin­gle day.
---
Happy 110th, Harley-Davidson!
https://youtube.com/watch?v=iOfjCZVOftM%5Biframely%
5D
%
3C
Year: 2010
Cel­e­bra­tion: For the 160th birth­day of founder Jack Daniel, the brand released a lim­it­ed edi­tion bot­tle. The brand even has a page on its web­site in which it explains there are no birth records to ver­i­fy pre­cise­ly when Daniel was born, but "it's cus­tom­ary to cel­e­brate Mr. Jack's birth­day in Sep­tem­ber."
---
Hap­py 165th, Carti­er!
https://youtube.com/watch?v=yaBNjTtCxd4
Year: 2012
Cel­e­bra­tion: Accord­ing to reports, the French jew­el­er toast­ed 165 years with an ad that brought its clas­sic dia­mond pan­ther to life in "a jour­ney between dream and real­i­ty" in which the brand "decid­ed to cre­ate a cin­e­ma epic focus­ing on its his­to­ry, its val­ues and inspi­ra­tion, its artis­tic and uni­ver­sal scope."
To date, the three-and-a-half-minute spot, L'Odyssée de Carti­er, has more than 18 mil­lion views.