We surveyed some the marketing industry's best and brightest to get their takes. Here are their top recommendations:
---
Implement a Strategy – and Identify Goals
According to Joe McCambley, senior vice president of content marketing at so-called "modern agency" Pop, many content marketers have a strategy to use content, but not a content strategy.
"Knowing that content performs better than many forms of advertising, brands jump in and create blogs and articles and videos without giving much thought to why they're doing it beyond a desire to take advantage of a new, successful tactic," he said. "You wouldn't put a new widget in the market without considering why you're creating it, who it's for, the problem it solves, how it will get made and by whom, how it will get distributed, how its success will be measured, how it will be improved over time and whether it reinforces everything good that people believe about your brand. You've got to put that same level of thought into all of the content you create — whether it's one article or a thousand videos."
Further, a content strategy must be unique to each brand.
"There is no blanket template for a good content marketing strategy," said Matt Buder Shapiro, chief marketing officer of healthcare billing tool MedPilot. "Your strategy needs to uniquely correspond with your business' needs in order to be truly effective."
And, per Trilby Rajna, digital PR and SEO manager at electricity and gas price comparison tool British Business Energy, the most fundamental part of launching any content marketing program is to define goals.
"What do you want to achieve from this campaign? Do you want to build links to increase rankings and site visibility over time? Is your aim to reach new audiences? Are you looking for social engagement or are you trying to rank for certain topic?" she asked. "Defining goals in the beginning will mean your content strategy and ideation is shaped in the best way to meet you or your client's requirements."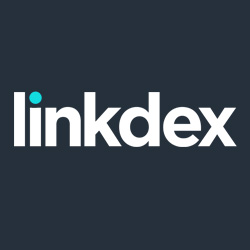 Eric Quanstrom, CMO of sales prospecting software KiteDesk, agreed brands are best served in content by beginning with the end.
In other words, he said, "Get straight on the goals you are looking to achieve, then prioritize them."
This could include earning top 10 rankings for keywords, providing content as customers learn about your products and services or enhancing your brand image through blog posts.
"This is but a small list of potential goals that marketers should get straight on — because by answering this question first and prioritizing, you'll be a few large steps closer to determining what content you then need to produce, who produces it and who reads it, and how it is consumed," he added.
Dan Thornton, managing director of digital marketing firm TheWayOfTheWeb, agreed it's vital to be clear what the prime objective is in content marketing and to avoid trying to do everything with each piece of content.
Know Your Personas
Beyond strategy/goals, brands need to identify their target personas before creating any content.
"Before you jump in to which social media platforms to use or get excited about your new automation software, sit down with a pen and paper and start thinking about your prospects," said Rob Watson, digital marketing consultant at Click to Sale Digital Marketing. "A full persona-building exercise is an effort, but well worth it. The more real you can make this process by speaking to actual customers or prospects, the more effective your strategy will be."
And once a brand clearly identifies its target audience, it can focus on content that is accessible for said audience, said Swapnil Bhagwat, senior manager of design and digital media at business process management firm Orchestrate Technologies.
"The content must also be convincing, as it is the primary factor in driving and influencing customers," he added. "Hence, an ideal strategy must focus on all these factors. It should be able to create and utilize the content to reach, convert and engage target audiences seamlessly and effectively."
Buder Shapiro agreed identifying targets helps brands identify needs, which, in turn, helps map out an effective strategy that moves buyers down the proverbial funnel.
Start Small
And it may make sense to start small, Watson advised.
"If you come up with, say, three different personas or customer types, start with some top-of-the-funnel activity for one of those personas," he said. "If that doesn't work, test and refine until it does work. So, for example, let's say your funnel starts with some social posts driving visitors to a news item, which ends with a sign-up form for a detailed content piece. If nobody is even clicking through to your site, don't bother adding more emails to your auto-responder series, but focus on the first step in the funnel."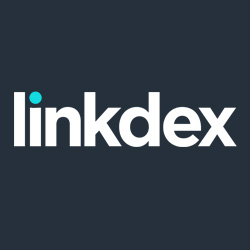 Use Personas to Inform Keyword Research
Per Romela de Leon-Ortega, head of marketing for outsourced ad optimization firm MonetizeMore.com, brands that have identified users can more easily pinpoint intent and, as a result, can better inform keyword research.
"To marry SEO and content marketing, one needs to study the target persona and what drives this market segment to search and convert/buy," she added. "When you know your specific target segment's intent — it gives you a clue on the type of search terms they use. For example, a segment of your market might be looking for the premium, more advanced version of your product, while another segment might be in search just for the basic model. The former could use a more longtail search phrase that contains very specific product features. The latter, on the other hand, might just be typing in a more generic search phrase. Understand what drives personas and use their intent-laden keywords in your content."
Anna Lebedeva, public relations manager at keyword tool SEMrush, agreed content marketing can only be successful if it is integrated with SEO as content is going nowhere unless people can find it.
Alexander Grosu, digital marketer at digital marketing and advertising agency inSegment, too, pointed to the co-dependency between content marketing and SEO.
"SEO can be tremendously helpful in creating the type of content that's actually searched for," he said. "Content marketing can help SEO win the search engines' trustworthiness through quality pieces. For example, [an] SEO manager can understand better what types of articles are most read on someone's website – and thus, [s/he] can make suggestions to improve future and current content as well. At the same time, a quality content marketer's work can help the website reach higher rankings in different search engines."
Jillian Wood, content marketing manager at advocate marketing firm Influitive also noted SEO and content can't work in isolation.
"A separate SEO strategy just doesn't make sense," she said. "SEO is part of the data backbone that should drive your content direction, along with traffic metrics, social shares, scroll depth/time spent on page and conversion rates."
In other words, good content can go far, but it needs the support of SEO, added Dan Towers, content marketing manager at digital marketing firm Arcane.
"Relevant keywords should inform the content you develop — popular queries need to be considered as this will help drive stronger volumes of traffic to your content," he said. "Your content also needs to consider SEO aspects such as meta-descriptions on your page, titles and headers — these should be aligned from keyword research so that your content is deemed important in the eyes of search engines — helping you rank better."
Do Some Competitive Analysis
Per Wood, it is fairly easy to determine if you're on the right track in keyword research.
"If you find page results that include companies like yours — or your competitors –you've nailed it," she said. "If not, you may not be attracting the right audience to your content. So, instead, work those keywords into your content and track your page rank over the long term. This will get you in front of the relevant audience."
Indeed, de Leon-Ortega also recommended spying on the competition by coming up with several tentative titles for a content piece with your keywords in mind.
"Do a Google search and see how many results are returned. The more results, the higher the competition," she said. "Now, take a look at the top ranking titles that came up. Study each piece — their strengths and weaknesses. Resolve to beat the best ones by [covering] the gaps in their content — could be a lack of case studies, more data, better explanation of strategy, etc. You need to be the best content out there. Outperform the competition."
Further, Watson recommended researching ideas to see if they are good link bait.
"Start by searching for similar-themed content elsewhere, then run some backlink analysis to see if the top-ranking articles or resources in your chosen niche are actually receiving good-quality links," he said. "If they are, this is a real opportunity. Then, you must ensure you can create content that complements – or, better, still improves on — what's already out there."
Reuse and Recycle
In addition, Woods noted optimizing older posts for keyword authority helps content marketers save themselves time and get traffic bumps without writing entirely new pieces.
"The key to increasing your relevance is to find keywords you didn't know you were ranking well for and trying to get to page/spot #1 with new or updated content," she said. Alternatively, maintain the ones you've ranked well for with updates before someone else tries to oust you."
Emily Sidley, senior director of publicity at PR firm Three Girls Media, however, recommended using this strategy sparingly.
"While you do want to be careful of publishing blog posts or articles with the exact same language, you don't need to reinvent the wheel every time," she said.
A few ways to do this include updating an old post to include new details, using an article you've already written as inspiration and include snippets or quotes from your articles and posts on different platforms.
Harness Tools
Watson recommends using the Google Keyword Planner to get an indication of how many people search for a given term, as well as wider research tools such as www.answerthepublic.com and www.ubersuggest.io to find questions and prepositions people use online.
"And while many SEOs have shied away from forums because they offer spammy links, don't overlook them as an opportunity to find out the problems that customers have and the questions they ask to help solve them," he added. "Forums can be a goldmine for content ideas and getting inside the customer's mind."
Diane Ellis Scalisi, senior growth marketing associate at SaaS firm Open Development, also recommended confirming demand for a prospective piece of content by using tools such as SEMRush and CanIRank to gauge search volumes for keywords related to the topic.
"Looking at questions related to the topic on Q&A sites and forums such as Quora and Reddit can provide confirmation of interest in the topic," she added.
In addition, she noted Moz provides a difficulty score for each keyword to help determine whether a site can compete for a given keyword difficulty level while CanIRank provides a ranking probability score relative to a specific site to help you target attainable keyword rankings.
"Often, content marketing teams are structured such that the content writing and the content optimization fall to two different individuals. When writing and SEO tasks are siloed, it's helpful for the content writer to know at minimum the target keyword(s) and some related synonyms that she can work into her content," she added. "After the content is published, the SEO specialist can run it through optimization tools such as WordPress plug-in Yoast, Moz or CanIRank to identify opportunities to optimize the post."
Always Be Researching
But keyword research is an ongoing process.
"It is also a good practice to continually monitor your keyword research to ensure you are not missing any opportunities and to confirm that you are targeting topics and keywords that are drawing in the right audience," said Angela Stairs, content marketing and PR specialist at SEO services and PPC company seoplus+.
Implement an Editorial Calendar
When the time comes to finally create content, Eric Brantner of blog resource site Scribblrs, said his biggest tip is to use an editorial calendar.
"As my blog has grown, I've needed a way to manage multiple writers, editors, and social media management. Without the organization, promotion gets lost in the shuffle," he said. "CoSchedule allows you to put it all together. It starts with a content calendar that's integrated with WordPress. You create assignments on the calendars and can assign them to writers and editors from the calendar. No need to go to a different program. Then, as far as automation is concerned, you can connect your social media accounts and set it up to where the content is automatically shared across all your profiles once it is published and also on future dates if you wish. It saves me so much time on content planning and social media marketing."
Be Consistent
But no matter when you choose to publish, the best thing content marketers can do is to be consistent.
"You need to continuously release new content and continually update the content on the website," said Katie Bisson, marketing communication specialist at Rapid Manufacturing. "Being consistent allows Google to continually crawl your site for keywords. It also shows you are active and allows you to reach a target audience."
Thornton agreed building a good reputation takes time and regular publishing.
"It's why traditional media companies have grown their empires over many years and are so protective of it and it's also why even the new 'overnight' success stories are generally brands who have spent months and years improving their craft," he added.
Cover the Whole Journey
Scott Litvack, director of organic search at digital marketing agency Prime Visibility, recommended brands just make sure to create enough content.
"SEO without content doesn't work in 2016," he said. "It is important that websites that want to drive leads or sales to have valuable content that maps to all stages of the buyers journey their site in order to do well in organic search."
Write for Humans
Per Beth Griffiths, content writer, strategist and marketer at digital marketing agency Bowler Hat, search engines want valuable content written for humans.
"If it is valuable, more quality and relevant sources will link to it and your rank will rise," she added. "Write naturally and your keywords will find their way into your content. Conduct keyword research to discover words your customers use to search."
Post Content Worth Creating – and Linking To
It also doesn't hurt to produce good content reputable sources want to link to. Gina Rodriguez, digital marketing specialist at marketing agency KeenAbility, agreed the highest rankings are reserved for content that provides lasting value.
"The better your content is at fulfilling the informational needs a visitor may have or will have after their current search has been tackled, the more relevant it will be in the eyes of the algorithm," she said.
McCambley, too, said quality always beats quantity in content.
"According to a 2015 study by Business Insider every minute of every day people create 72 hours of YouTube Videos, 204 million email messages, 2.5 million Facebook posts, 216,000 tweets, 26,000 Yelp reviews, and share 347,000 photos via WhatsApp," he said. "Adding to that noise won't get you noticed. Rising above that noise by being helpful, useful, relevant and entertaining will get you noticed."
Or, as Randy Apuzzo, CEO of SaaS CMS firm Zesty.io, put it, fuel stickiness by driving value beyond your brand's products.
"Online shoppers will keep coming back if your content is continually refreshed and appeals to lifestyle and personal needs," he said. "This means delivering a constant stream of timely content tailored to the specific interests of your buying personas. Then connect your related products and content, so with every web page, you can keep your online shoppers on your site by giving them alternative options and experiences to satisfy them on their journey.  Rich educational, inspiring and relationship-building content translates to rich customer experiences, loyalty and sales."
Answer Questions
It doesn't hurt to answer consumer queries either.
"Some businesses tend to limit SEO efforts just to keywords that are relevant to one particular piece of content or that best explain what they do. While there is nothing wrong with that, it's always best find ways to communicate that your business has both a broad view of the problem at hand and deep insights into how to solve it," Rodriguez said. "This includes creating content that provides answers to questions people commonly type into search engines related to the industry you are in. Actions such as this will help you increase traffic, which, after all, is really the goal."
"People hate being sold to." McCambley said, "That's why they go to the bathroom when TV spots air, it's why they channel surf when listening to their car radios and it's why hundreds of millions of people use ad blockers," he said. "Conversely, people love being helped. If your content asks, 'How can I help you?' instead of 'What can I sell you?' you'll be much more successful."
Indeed, Beth Adan, senior publicist at Three Girls Media, advised following what she called the 80/20 Rule.
"To integrate your content marketing with SEO tactics, it's important to follow this rule," she said. "You'll want your brand to be a resource for your fans, so make sure 80 percent of the content you share is be non-self-promotional — facts, memes, industry articles, humorous content — while 20 percent of updates can be directly promoting your brand. "
For his part, Andrew Choco, vice president of marketing at digital agency Directive Consulting, said using tools like Answer the Public has helped grown his firm's organic traffic drastically in the last few months.
"We start by performing extensive research on keywords in our industry that have medium to high search volume but a relatively low keyword competitiveness," he said. "We really want to target our bubble keywords, which are keywords ranking #11 [to] #15 and just off the first page."
Answer the Public lets users enter a keyword and generates a number of different queries that actual people are searching for around the keyword, he said.
"This allows us to create content that directly answers the questions people are searching for," Choco added.
Incorporate Evergreen Content to Drive Traffic
Evergreen content also helps drive traffic – and improve rankings.
In fact, McCambley called content a long-term asset.
"Most beginner content marketers create an article and then measure whether it converts more sales than a direct mail piece or banner ad," he said. "Experienced content marketers know that unlike ads that disappear when the media buy ends, content will reside on their sites for many years to come, solving the needs of consumers while generating value."
Towers agreed search engine algorithms over the past five years in particular have ensured creating quality content is more important than ever.
"They strive to offer highly relevant and quality content to users, ensuring a good user experience for those using the search engine," he said. "Creating good content is about pleasing search engines by providing a good user experience. Quality content merits backlinks. This deems that content as valuable and backlinks are the cornerstone of any search engine algorithm — backlinking from .edu, .gov and other highly trusted sources gives authority to your content, which is one of the main factors that search engines consider when page rankings in search results."
In fact, McCambley likened investment in content to dollars in a mutual fund.
"The more you add, the greater your compound interest," he said. "The more content you add to your library, the greater will be your compound engagement. If you plan your strategy intelligently, one piece of helpful content will always lead to another and another and another until all of your customers' questions are answered and they are ready to convert."
Optimize for Topic
For her part, Julie Graff, social content liaison of digital marketing firm Pole Position Marketing, advised writing the best, authoritative piece you can on a given topic.
"Keyword research is still important as it will tell you what language your audience is using to refer to what you offer, but rather than optimizing your content for those keywords, you should be optimizing your content for the topic," she said. "Use your core keyword phrase naturally in the content, but also using supporting phrases that show search engines and your audience that you understand the full topic and have the best information on the internet for that topic."
Go Long
Austin Iuliano of self-proclaimed entrepreneur and lifestyle blog dscience.co noted long articles outperform short articles.
"Unless you are a website like the Huffington Post that has the sheer volume, short content is thin and weak," he said. "Readers won't come back to check for new content. For us, the content that is 4000+ words outperforms all other articles. This is because we can go in-depth about a topic and give actionable advice."
Consider the Wikipedia Strategy
Matt Antonino, marketing manager at roller shutter firm Ultimate Shutter, suggested employing what he called a "Wikipedia strategy."
In other words, make sure to cover both the breadth and depth of a topic.
"You can't really have the best sports site on the planet without mentioning players, statistics, teams, wins, losses and the field," he said. "If your content marketing talks a whole lot about players but doesn't ever talk about game results you have a player site, not a sport site. When your content marketing talks about all the different bits within your main topic, Google starts to see your website as the topical expert rather than just a site about the players."
Involve the Whole Team
Danielle Olesen, content manager at custom sticker firm StickerYou, said content marketers should seek inspiration from the entire team.
"Involve everyone in the conversation," she said. "Your sales and customer service teams are going to have insights that you as a marketer may not have in regards to what information customers need, what content can be developed and where to distribute it in order to create a smoother user experience.
Invest Wisely
At the same time, invest your resources wisely.
Thornton noted the rise of content marketing has led to a huge number of potential content creators willing to work for very little and various ways to publish your content quickly.
"But that approach almost always leads to disappointment with the results," he said. "The average person has more content thrown at them than ever before, so you need to invest adequate time to research and decide what will really resonate with your potential customers. And if you're outsourcing creation, find suppliers who can demonstrate a reasonable level of skill and style in their work which will help it to stand out and cut through the noise."
Push It
According to Watson, brands should be prepared to spend roughly 90 percent of their time promoting content and only 10 percent creating it.
"Failing to promote content is the most common reason for content marketing campaigns not delivering," he said. "You need to put time, effort and even budget towards promoting your content to your prospects. With the growth of paid social, it's never been easier to micro-target even niche audiences with a specific message."
Griffiths agreed writing a piece is only half the battle.
"You need to promote and market it to make sure it's seen," she said. "Make use of social media and post to relevant platforms. Pitch to influencers in your industry and guest post."
James Mawson, freelance copywriter and content marketer, recommended identifying who you want good links and social shares from before you even plan the content.
"Notice what they're interested in sharing and linking to. Ideally, you will do some work to engage with some of them before pitching your content to them too," he said.
Indeed, Manick Bhan, founder of ticket firm Rukkus, said to adjust your media budget to allocate funds for content promotion.
"Businesses are spending more and more on content creation, but without a budget in place to attract audiences, potential reach is being left on the table," he added.
Analyze and Assess Performance
But it's not ever there either.
Per Griffiths, brands must also analyze performance — tracking whether the strategy has achieved its goals and whether it is working.
"To measure this, set KPIs to measure content's success," she said. "This could be views, shares, traffic, leads, conversions, engagement and brand awareness. Use this to determine what content works and what doesn't, what your can change and how you can improve. You can then tweak and refine your strategy."
But Stop Gating Content
Per Nick Brennan, CEO of social media marketing and content development firm Watch Social Media, one simple fix is to stop gating content.
"Gated content turns off individuals interested in what you have to offer and tells them the only reason you created it the content to begin with was to harvest emails," he said. "Instead, we suggest giving your content away for free and analyzing the performance. Is it being shared, are your clients and prospects mentioning it when you talk to them, etc. The easier you make it for your content to provide value, the more it will reward you."
Empower Marketers to Make Site Changes
Apuzzo said brands must also empower marketers to easily and quickly design, publish and manage pages using native SaaS tools that also meet stringent standards for security, so IT maintains control but isn't stressed.
"Give marketers the freedom of content to customize any content and integrate it with any technology devices/platforms," he said. "Give them social curation tools so they can be responsive to customer interests, patterns and trends."
Use Plug-Ins
De Leon-Ortega recommended making sure SEO plugins are in place.
"In order to make sure your pages and posts will contain all the necessary SEO page elements, page checks and any other SEO process that can be automated, install the essential ones. Personally, I like Yoast SEO, All-in-One Schema.org Rich Snippets, Broken Link Checker, WP Smush [and] W3 Total Cache."
Index, Etc.
"There are many indexing and technical considerations for content — all digital content for websites, blogs, ebooks, etc. have to make sure that the technical considerations are right, otherwise search engines will not understand the content's value," Towers added. "If you do not consider proper indexing, search engines can't properly crawl, index and cache the content you're creating which leads to major visibility issues and undermines any digital marketing campaign."