2015 marks the 25th anniver­sary of Mex­i­can beer brand Corona's O'Tannenpalm spot. As a result, the brand released a behind-the-scenes video that explains how the ad came to be – alli­ga­tor wran­glers includ­ed – and why it has endured. In it, Tim Calkins, clin­i­cal pro­fes­sor of mar­ket­ing at the Kel­logg School of Man­age­ment at North­west­ern, says, "The dif­fi­cul­ty with hol­i­day ads is it's easy to be about the hol­i­day, but it's tough to own it in a unique way." And that's the chal­lenge brands face every year.
---
Christ­mas 2015 will undoubt­ed­ly be remem­bered as the year of the Star­bucks Red Cup Con­tro­ver­sy – or per­haps Reese's #All­TreesAre­Beau­ti­ful response to com­plaints about its blob-like Christ­mas trees, retail­er Target's OCD sweater scan­dal or U.K. retail­er Robert Dyas' sex­u­al ori­en­ta­tion video – but there are plen­ty of oth­er brand moments worth not­ing this sea­son.
Woke up like this. #ThankY­ou #All­TreesAre­Beau­ti­ful pic.twitter.com/rbvgWqqXup

— REESE'S (@ReesesPBCups) Decem­ber 3, 2015
Per­haps a sign of the times, one major 2015 theme is focus­ing on the good of human­i­ty and being kind to each oth­er, such as this spot from U.K. gro­cery chain the Co-oper­a­tive Food, in which a young man shop­ping for a par­ty ends up doing a good deed for an elder­ly neigh­bor. Tylenol embraces sim­i­lar mes­sag­ing in its inclu­sive #HowWe­Fam­i­ly series.
But we also find lighter fare this year, such as sur­prise end­ings, as well as how to respond to bad gifts – or even how to #SaySor­ry to your cat.
Here are Momentology's picks for the 25 best Christ­mas mar­ket­ing cam­paigns of 2015.
---
John Lewis
https://www.youtube.com/watch?time_continue=1

&

v=wuz2ILq4UeA
U.K. depart­ment store John Lewis' #ManOn­The­Moon spot was one of the most high­ly antic­i­pat­ed hol­i­day ads this year and did not dis­ap­point, telling the sto­ry of the bond forged between a lit­tle girl and a man who lives far away.
It has 22.4 mil­lion views since Novem­ber 5.
Accord­ing to the brand, the cam­paign "encour­ages us to show some­one they're loved this Christ­mas" and includes a part­ner­ship with the char­i­ty Age UK to help raise aware­ness of the mil­lion old­er peo­ple who go a month with­out speak­ing to a friend, neigh­bor, or mem­ber of fam­i­ly.
The retail­er has also cre­at­ed a Man On The Moon app, which uses aug­ment­ed real­i­ty to "bring the moon to life." By point­ing a phone at the Man on the Moon image – which can be found on posters and shop­ping bags – or by hold­ing the device up to the actu­al moon, users can unlock a 3D inter­ac­tive moon that releas­es dai­ly facts and ani­ma­tions in the count­down to Christ­mas Day's full moon, the brand says.
---
Sainsbury's
UK super­mar­ket chain Sainsbury's turned to a beloved children's book char­ac­ter, Mog the For­get­ful Cat, in its 2015 hol­i­day spot, Mog's Christ­mas Calami­ty.
The ad fol­lows a series of unfor­tu­nate inci­dents with a most unlucky cat in the wee hours of Christ­mas morn­ing, as well as – spoil­er alert – friends and neigh­bors who band togeth­er to ensure Mog's fam­i­ly has a hap­py Christ­mas after all. The video has more than 25 mil­lion views since it post­ed Novem­ber 12.
Sainsbury's also offers a book by the same title, and, per reports, UK par­ents are up in arms because the retail­er ran out of Mog stuffed ani­mals, which have since popped up on eBay for £90.
---
Spanish Christmas Lottery
The Span­ish Christ­mas Lot­tery spot­lights #Justi­no, a night watch­man at a man­nequin fac­to­ry whose only friends/coworkers are man­nequins and who starts cre­at­ing increas­ing­ly elab­o­rate setups for his day­time col­leagues, who he nev­er actu­al­ly sees. The endear­ing spot has 4.8 mil­lion views since Novem­ber 16.
---
WestJet
Low-cost Cana­di­an air­line West­Jet has become some­thing of a viral sen­sa­tion for its hol­i­day efforts in recent years. And, on Decem­ber 9, the brand attempt­ed to con­tin­ue its streak by facil­i­tat­ing 12,000 so-called "mini mir­a­cles," or "[acts] of kind­ness that [evoke] a pos­i­tive response from some­one," in a 24-hour peri­od.
In the end, West­Jet said the brand record­ed near­ly 32,000 mini mir­a­cles, such as con­tribut­ing to food dri­ves, donat­ing blood, shov­el­ing side­walks, cut­ting off hair for can­cer, and col­lect­ing cloth­ing for char­i­ties and needy indi­vid­u­als.
The air­line then com­piled footage from this day for its annu­al Christ­mas mir­a­cle video, not­ing, "Mir­a­cles do hap­pen when we all work as one." It has 700,000 views since it post­ed Decem­ber 15. In addi­tion, the brand says the ini­tia­tive gar­nered 10,000 men­tions on Face­book and Twit­ter, 200 mil­lion Twit­ter impres­sions, and more than 300,000 vis­its to the mini-mir­a­cle web­site hub.
---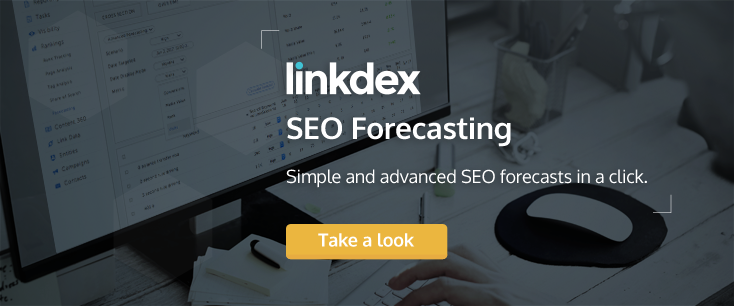 ---
Coca-Cola
Pro­mot­ing the ide­al that "when you believe, mag­ic hap­pens," a four-minute film from Coca-Cola and J. Wal­ter Thomp­son Brasil show "how the love of a father for his son res­cued Christ­mas mag­ic and changed the lives of an entire city" in A Bridge for San­ta.
It has 240,000 views since Novem­ber 25.
The cam­paign also includ­ed a car­a­van of illu­mi­nat­ed Coke-brand­ed semi trucks that trav­eled across Brazil and could be tracked via an inter­ac­tive map.
What's more, in West­ern Europe, Coca-Cola dis­trib­uted lim­it­ed-edi­tion pack­ag­ing labels on so-called 1.75-liter Bow Bot­tles of Coca-Cola, Diet Coke, Coke Zero and Coca-Cola Life. As the name implies, these labels can be peeled off and turned into dec­o­ra­tive bows.
---
BBC

One

A for­lorn sprout final­ly finds peo­ple who appre­ci­ate him – like Doc­tor Who and Sher­lock – in BBC One's Sprout Boy Meets a Galaxy of Stars. Con­ve­nient­ly, the spot, which has 118,000 views since Decem­ber 16, also high­lights BBC One's line­up on Christ­mas Day.
---
Walmart
This year, the retail behe­moth con­duct­ed some­thing of a social exper­i­ment in its To Give or To Get video, telling chil­dren they could pick any toy at Wal­mart and keep it or give it to a child that doesn't get many presents dur­ing the hol­i­days. And, out of hun­dreds of chil­dren, near­ly 80 per­cent chose to give, Wal­mart says in the video. It has about 20,000 views to date.
In addi­tion, the brand has also request­ed par­ents to ask their own chil­dren if they'd rather give or get and to share ensu­ing video respons­es with #Fill­TheTruck.
On the lighter end of the spec­trum, Wal­mart also cre­at­ed a video series with actor Craig Robin­son, the Best Hol­i­day Gifts as Sung by Craig Robin­son, in which he sings dit­ties about what to get var­i­ous recip­i­ents, like kids, gamers, nature lovers and "the styl­ish."
---
Lenovo
Tech com­pa­ny Leno­vo also puts a spot­light on gen­eros­i­ty and self­less­ness in its Hol­i­day Giv­ing spot, which also inte­grates its Yoga Tab 3 Pro tablet and reminds con­sumers to "project a lit­tle joy this hol­i­day sea­son."
---
PornHub
In PornHub's word­less spot, an oth­er­wise for­got­ten patri­arch receives a Porn­hub gift card from a young rel­a­tive who some­how under­stands pre­cise­ly what he wants.
The ad touts Porn­hub's new Pre­mi­um's gift­ing ser­vice, which the brand says offers users an ad-free expe­ri­ence, faster play­back, and high­er qual­i­ty stream­ing of its mil­lions of videos. With the tag line, "This Christ­mas, give the most touch­ing gift," the video has 5.3 mil­lion views since it was post­ed Decem­ber 3.
---
Microsoft/Apple
https://www.youtube.com/watch?v=TMATD2qk564
Call­ing Apple "some old friends," Microsoft employ­ees from around the U.S., as well as mem­bers of a New York City children's choir, went car­ol­ing from the Microsoft Store on Fifth Avenue in Man­hat­tan to "their neigh­bor down the street."
Using the tag line, "Spread har­mo­ny," Microsoft says the video "[shares] a mes­sage of peace and har­mo­ny." It has 1.9 mil­lion views since it was pub­lished Decem­ber 1.
For its part, Apple tapped singers Ste­vie Won­der and Andra Day to per­form Wonder's 1967 hol­i­day hit, "Some­day at Christ­mas," result­ing in 3 mil­lion views since Novem­ber 25.
https://www.youtube.com/watch?v=hjBZoOs_dXg
---
Harvey Nichols
British depart­ment store Har­vey Nichols gets a bit cheeky in its Avoid #Gift­Face spot that fea­tures a young woman who must endure count­less gift atroc­i­ties. Thank­ful­ly, the brand notes con­sumers can avoid gifts "that are beyond ter­ri­ble" and aren't "even wor­thy of gath­er­ing dust on your shelf" by find­ing the per­fect one at Har­vey Nichols.
It has about 70,000 views since Novem­ber 9.
---
Currys
PC

World

In a sim­i­lar vein, British elec­tron­ics retail­er Cur­rys PC World tapped actor Jeff Gold­blum for a series of two-minute videos in which he helps dis­ap­point­ed gift recip­i­ents #SpareThe­Act by envi­sion­ing what they tru­ly want under the tree.

"Some­times we need to act to main­tain the Christ­mas spir­it," the brand says. "At Cur­rys PC World, we have every­thing you need to avoid those awk­ward fes­tive moments."

Accord­ing to the brand, 74 per­cent of Brits fake pos­i­tive reac­tions to dis­ap­point­ing gifts and hear­ing the phrase, "That's love­ly," "That's nice," or, "Just what I want­ed," could be a sign a gift missed the mark. Cur­rys even worked with social anthro­pol­o­gist Kate Fox on how to iden­ti­fy gifts that were not well-received and issued the Cur­rys PC World Lan­guage of Gift Exchange report with its find­ings.
---
Edeka
Ger­man super­mar­ket chain Ede­ka swings for the fences in #HeimKom­men, or Home­com­ing, in which – spoil­er alert – an old man fakes his own death to final­ly get his fam­i­ly to vis­it him for Christ­mas. Using the tag line "Time to come home," it has 43 mil­lion views since it was post­ed Novem­ber 28.
In a sim­i­lar vein, Bel­gian mobile com­pa­ny Mobitar puts a thought-pro­vok­ing spin on stay­ing in touch with fam­i­ly in its A Christ­mas Love Sto­ry spot, which has about 17,000 views as of Decem­ber 8.
---
Coach
https://www.youtube.com/watch?v=2TJXbFdz3xY
Lux­u­ry acces­sories brand Coach fea­tures an enter­pris­ing young woman who takes mat­ters into her own hands with San­ta when she ends up on his naughty list in #Give­Coa­chOrElse, which net­ted the brand 5.5 mil­lion views.
---
Mulberry
British lifestyle brand Mulberry's #Mul­ber­ryMir­a­cle spot reimag­ines the Christ­mas sto­ry with the role of Jesus played by a hand­bag. It has gen­er­at­ed more than 1 mil­lion views since Novem­ber 2.
---
Burberry
Lux­u­ry fash­ion brand Burber­ry is cel­e­brat­ing 15 years of Bil­ly Elliot in its "fes­tive film," which includes three min­utes of British actors, mod­els, and musi­cians, includ­ing Sir Elton John, Romeo Beck­ham, Michelle Dock­ery, and James Cor­den on a tram­po­line. It has 12.4 mil­lion views since Novem­ber 3.
---
Lagavulin
For its part, Lagavulin Sin­gle Malt Scotch Whisky teamed up with "actor, humorist and wood­work­er" Nick Offer­man to cel­e­brate the 49th anniver­sary of the first ever Yule Log broad­cast, which was orig­i­nal­ly a hol­i­day gift to New York City res­i­dents who did not have fire­places from TV sta­tion WPIX. This year, Lagavulin and Offer­man have filmed what they call a "new live-action ren­di­tion" that "promis­es to be the most enjoy­able fire­place-view­ing expe­ri­ence of all time."
The result­ing 45-minute-long Yule Log video fea­tures Offer­man sit­ting next to a roar­ing fire drink­ing whisky and star­ing at the view­er, occa­sion­al­ly scratch­ing his ear or cross­ing his legs. It has 2.3 mil­lion views since Decem­ber 3.
Accord­ing to a press release, Lagavulin and Offer­man are request­ing that the "titans of the TV and video stream­ing indus­tries" replace their tra­di­tion­al Yule Log with their ver­sion from 10 to 11 PM each night through­out the hol­i­day sea­son as it is "the pre­ferred hour of after-din­ner Scotch whisky enjoy­ment."
The effort also includes a My Tales of Whisky YouTube chan­nel with addi­tion­al hol­i­day-themed videos fea­tur­ing Offer­man.
---
H
&

M

Call­ing it "the ulti­mate cel­e­bra­tion of the sea­son," Swedish retail­er H&M turned to singer Katy Per­ry, as well as a dizzy­ing array of gin­ger­bread men, danc­ing gifts, nut­crack­ers, bears in sweaters, can­dy canes on stilts and Christ­mas trees on roller skates for a spot that has 5.2 mil­lion views since Novem­ber 22.
---
Kit Kat
In a per­haps bold movie, can­dy brand Kit Kat eschews tra­di­tion­al hol­i­day fare and instead wel­comes view­ers to noth­ing but a white-ish screen with a voice talk­ing about tak­ing a break from all the usu­al hol­i­day stuff in its Christ­mas Break video, which has 30,000 views since Decem­ber 6.
---
Duracell
https://www.youtube.com/watch?v=YBh0hgP8wWk
Incor­po­rat­ing what could be the most high­ly antic­i­pat­ed movie of all time, bat­tery brand Duracell's Bat­tle for Christ­mas Morn­ing reminds view­ers to "nev­er under­es­ti­mate the pow­er of imag­i­na­tion" and shows "what's pos­si­ble when two young Jedi pow­er up their lightsabers with Dura­cell and enter the Star Wars world of imag­i­na­tive play to take on Stormtroop­ers, Tie Fight­ers and the rest of the Dark Side," Dura­cell says. It has 15.9 mil­lion views since Octo­ber 29.
---
Norton
Look­ing to edu­cate con­sumers about online threats and how to secure devices and pro­tect data, mal­ware pre­ven­tion brand Nor­ton cre­at­ed a three-part video series, San­ta Got Hacked, in which Santa's Naughty or Nice list, or what Nor­ton calls some of the biggest data in the world, is com­pro­mised and San­ta threat­ens to give every­one in the world coal.
Accord­ing to Nor­ton, the videos "take a humor­ous approach to raise aware­ness around a cul­tur­al­ly rel­e­vant and impor­tant issue – online crime" as Nor­ton research found 80 per­cent of Amer­i­cans are con­cerned that they will expe­ri­ence online crime, but they aren't doing enough to pro­tect them­selves.
The one-minute videos have about 1.4 mil­lion views to date.
---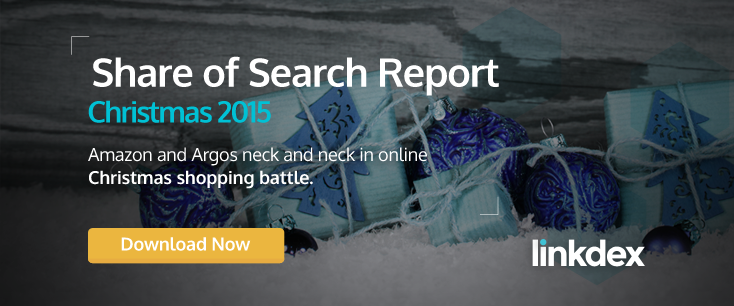 ---
Target
https://www.youtube.com/watch?v=HAWzKhhYyz0
Using snug­gling up for sto­ry time as its jump­ing-off point, Tar­get says its hol­i­day cam­paign, The Hol­i­day Odyssey, tells a sto­ry with the spot­light on many of its hol­i­day toys and prod­ucts like Min­ions, Nin­ja Tur­tles, and Bar­bie.
In the ensu­ing video series, three chil­dren join Target's dog Bulls­eye on an epic jour­ney to light a Christ­mas tree.
The cam­paign also includes a dig­i­tal sto­ry­book nar­rat­ed by actor Neil Patrick Har­ris. In addi­tion, the brand launched Tar­get Won­der­land, or what it called a "first-of-its-kind retail expe­ri­ence" that com­bines "the best of phys­i­cal and dig­i­tal" in Man­hat­tan.
"Part mag­i­cal toy store, part Pop Art exhib­it, it's the per­fect place for fam­i­lies to share smiles, self­ie moments and deli­cious treats," the brand says. In addi­tion, the space includes ele­ments from the Hol­i­day Odyssey cam­paign, like the S.S. Free Ship­ping Lego ship, a giant Etch-a-Sketch, a super-sized Xbox Kinect Snow-N-Roll and a Rube Gold­berg-like con­trap­tion to per­son­al­ize an orna­ment, as well as "a peek at the future of retail, imag­ined by Tar­get."
---
Oreo
For its part, the cook­ie brand put out a call to action in its Won­der Car­ols video to "Help us give the gift of song by shar­ing your own hol­i­day mem­o­ries and sto­ries," which Oreo could then use to cre­ate new car­ols. It has 1.8 mil­lion views since Decem­ber 7.
As of Decem­ber 18, the effort has result­ed in four new car­ols and videos in Oreo's YouTube chan­nel.
Sim­i­lar­ly, McDonald's in the UK asked con­sumers to share their best back­seat singing for pos­si­ble inclu­sion in its Christ­mas Day TV ad in its #Jour­ney­ToChrist­mas effort.
---
Lowe's
https://www.youtube.com/watch?v=52qjfhJGqtM
Inte­grat­ing its smart home man­age­ment sys­tem, Iris, home improve­ment retail­er Lowe's launched a San­ta Track­er app, which it says allows con­sumers to "mon­i­tor and man­age your home and track San­ta this hol­i­day sea­son."
Accord­ing to a video overview, the San­ta Track­er app includes roof, chim­ney and milk and cook­ie sen­sors. The video itself has 115,000 views since Decem­ber 7.
---
GE
On Decem­ber 15, GE invit­ed con­sumers to take a dig­i­tal jour­ney on Insta­gram through #GEWin­ter­land, or what it called a "mag­i­cal snow globe vil­lage pow­ered by the world's most advanced tech­nol­o­gy."
The jour­ney began at @generalelectric and took par­tic­i­pants through a series of con­nect­ed accounts of GE busi­ness­es and part­ners that it said "bring to life the awe-inspir­ing pow­er of tech­nol­o­gy."
Accord­ing to a press release, the self-guid­ed tour explores mod­ern tech­nolo­gies and offers users a chance to spot hid­den snow globe east­er eggs.
"Through con­nect­ed mosa­ic illus­tra­tions and ani­mat­ed videos, #GEWin­ter­land maps the mod­ern indus­tri­al tech­nolo­gies that touch every human life. These mosaics also illus­trate how GE shares tech­nol­o­gy and knowl­edge between busi­ness­es – what is known as the GE Store," the brand says in a release. "Fol­low the CSX 'Pow­er Express' pulled by GE's Tier 4 loco­mo­tive, the most fuel-effi­cient loco­mo­tive in the world; take in the snowy view atop of a 400 FT wind tur­bine; and wit­ness the beau­ti­ful chaos of the Bril­liant Toy Work­shop, where data works like mag­ic."