This hol­i­day sea­son, plen­ty of brands have rolled out spe­cial con­tent – many of them videos. This is espe­cial­ly true of air­lines this year, which can per­haps be attrib­uted to West­Jet's viral video last year. Anoth­er big theme for 2014 is tug­ging at view­ers' heart­strings and/or mak­ing them feel good. And, inter­est­ing­ly enough, 2014 even includ­ed a mobile mistle­toe drone pro­gram from one brand. Here's Momentology's roundup of the 25 most note­wor­thy hol­i­day efforts of 2014.
---
WestJet
The air­line, which struck gold with its real-time giv­ing video last year, played on a sim­i­lar theme this year in anoth­er video, which it says brought "a snowy Cana­di­an Christ­mas to a com­mu­ni­ty in the Domini­can Repub­lic."
The 2013 video has over 37 mil­lion views to date. The 2014 ver­sion has around 2.8 mil­lion so far.
---
Air Canada
Air Canada's #ACGiftofHome gave "Cana­di­ans liv­ing abroad one of the best gifts imag­in­able" and, the video says, "Their reac­tions were pure mag­ic."
Accord­ing to the brand, Cana­di­ans liv­ing in Lon­don fre­quent a bar called the Maple Leaf to "gath­er for a taste of home." In the video, two Air Cana­da pilots enter the pub and give roundtrip tick­ets to every­one to go back to Cana­da for the hol­i­day sea­son.
The cam­paign invites con­sumers to fol­low their sto­ries with #ACgiftofhome.
As of Decem­ber 17, the video has 3.2 mil­lion views.
---
Expedia
In San­ta Flies Coach, San­ta "flies around the world earn­ing Expe­dia+ points to donate to St. Jude Children's Research Hos­pi­tal in their fight against can­cer."
In turn, the cam­paign asks view­ers to donate their own Expe­dia+ points or mon­ey to St. Jude.
Since it was post­ed Decem­ber 2, the video has racked up about 77,000 views.
Per St. Jude, Expe­dia began its part­ner­ship with St. Jude in Sep­tem­ber 2010 when it launched its inau­gur­al St. Jude Thanks and Giv­ing cam­paign.
---
British Airways
British Air­ways also cre­at­ed a video, Thank You, that it says includes images sub­mit­ted by con­sumers from their trav­els.
The video has a mod­est 5,000 views, although the brand says it will also play on the airline's inflight enter­tain­ment sys­tem.
In addi­tion, the brand says it is ask­ing con­sumers to rec­om­mend des­ti­na­tions for 2015 on Insta­gram using #FLYBA2015 and tag­ging @British_Airways.
---
UPS
The ship­ping com­pa­ny launched Your Wish­es Deliv­ered, a cam­paign that, as the name per­haps implies, asks con­sumers to share their wish­es with the hash­tag #Wish­es­De­liv­ered. In exchange, the brand says it will donate $1 to one of its char­i­ty part­ners, which include Boys and Girls Clubs of Amer­i­ca, the Sal­va­tion Army, and Toys for Tots.
The #Wish­es­De­liv­ered cam­paign has result­ed in a num­ber of videos with the theme "every deliv­ery starts with a wish," includ­ing one with a 4‑year-old boy who wants to grow up to be a UPS dri­ver that has net­ted 2.5 mil­lion views so far.
---
JCPenney
The retail­er is ask­ing cus­tomers to "Jin­gle More Bells" in a video stunt that says it "want­ed to find out if it's bet­ter to give or receive" and has 1.7 mil­lion views to date.
The cam­paign also includes the hash­tag #Just­GotJin­gled, which asks "cus­tomers to share the moments when they've been able to "Jin­gle More Bells" this hol­i­day sea­son" and "is intend­ed to inspire a move­ment that encour­ages peo­ple to "jin­gle" it for­ward by spread­ing hol­i­day cheer, cap­tur­ing it on video or pho­to and then post­ing it to their favorite social media chan­nel."
It is also includes the JustGotJingled.com microsite.
---
Apple
The con­sumer elec­tron­ics brand was anoth­er that went the emo­tion­al route with its The Song video, which debuted Decem­ber 14 and had more than 2 mil­lion views just three days lat­er.
---
Ikea Spain
The fur­ni­ture brand is anoth­er that went for the heart­strings in its The Oth­er Let­ter spot in which chil­dren wrote let­ters to their par­ents to tell them what they want­ed for Christ­mas. The video has about 3.3 mil­lion views.
---
Kate Spade
The fash­ion brand enlist­ed actress Anna Kendrick for its The Wait­ing Game video, which has about 150,000 views and encour­ages view­ers to use the hash­tag #Mis­sAd­ven­ture. And, per Medi­a­bistro, at least, there is also an inter­ac­tive ver­sion of the video that allows users to "click on the items through­out to view behind-the-scenes footage and shop all of the Kate Spade looks fea­tured."
---
Fruit of the Loom
The under­wear brand released The Rules of Under­wear Giv­ing, which includes web con­tent and a video with about 9,000 views.
"Under­wear is a great gift, but giv­ing it to the wrong per­son can make things weird," the video says. "Have a less awk­ward hol­i­day by know­ing who you should and should­n't gift under­wear to."
The web­site includes a quiz to help deter­mine who in con­sumers' lives should receive under­wear.
---
Target
The retail­er has launched Bulls­eye Play­ground, or what the brand calls "a first-of-its-kind hol­i­day mobile game expe­ri­ence that fea­tures Target's mas­cot bull ter­ri­er, Bulls­eye," which asks con­sumers to find codes around stores to unlock game extras.
Accord­ing to a blog post, the effort is a result of a part­ner­ship between Tar­get and Google's Art, Copy & Code team.
"And at a hand­ful of stores, guests can expe­ri­ence an immer­sive, 3‑D adven­ture with Bullseye's Play­ground as they walk the aisles with Google's pro­to­type Project Tan­go Devel­op­ment Tablets," the post says.
---
Heineken
The beer brand cre­at­ed #Spark­My­Par­ty, or what it calls a hol­i­day deliv­ery ser­vice that brings hol­i­day "plus-ups" to con­sumers' doorsteps and gives "their par­ties an epic boost."
To par­tic­i­pate, New York-based con­sumers can tweet @Heineken_US using #Spark­My­Par­ty. In turn, they are entered for a chance to receive a spe­cial deliv­ery of "real-time par­ty plus-ups."
Accord­ing to a press release, in addi­tion to music, treats and decor, four par­ties will receive an "added spark," includ­ing "a DJ live at their par­ty, a room­ful of bal­loons, a NYC event pho­tog­ra­ph­er to cap­ture the evening's fes­tiv­i­ties and Uber gift cards to get all of their guests home safe­ly."
Res­i­dents in oth­er cities had the oppor­tu­ni­ty to win "an assort­ment of hol­i­day sparks rang­ing from a Thanks­giv­ing sous chef and New Year's Day brunch to Uber and Perk gift cards," the release said.
---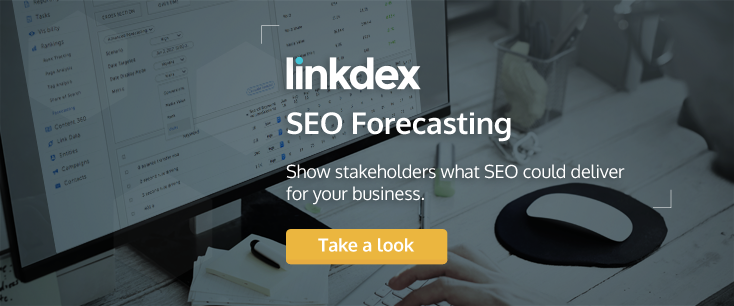 ---
Stella Artois
The beer brand is telling a series of sto­ries in its #Give­Beau­ti­ful­ly cam­paign in part as a nod to its ori­gins as a hol­i­day gift to the peo­ple of Leu­ven, Bel­gium. The videos fea­ture props like a piano, film cam­era, hol­i­day lights and snow, which the brand says "are, in fact, real-life gifts."
Stel­la says it will tell the tales of "the emo­tion­al moment the gifts meet their lucky recip­i­ents" through a series of short films like this one with the hash­tag #give­beau­ti­ful­ly.
"This sea­son, Stel­la Artois chose to lift up and cel­e­brate real-world exam­ples of thought­ful, time­less gift-giv­ing," the release says.
---
Samsung
The elec­tron­ics giant worked with actors Dax Shep­ard and Kris­ten Bell in a spot that shows the cou­ple get­ting ready for the hol­i­days as they "do it big for the hol­i­day sea­son."
---
Poo-Pourri
The deodor­iz­ing toi­let spray brand has a some­what inter­ac­tive hol­i­day video, Even San­ta Poops, which has near­ly 11 mil­lion views.
---
Honda
The auto brand has extend­ed its Hap­py Hon­da Days cam­paign, which includes nos­tal­gic child­hood toys, with a few hol­i­day-themed spots, includ­ing one with Skele­tor and He-Man singing "Jin­gle Bros," which has about 285,000 views; anoth­er with Jem and GI Joe singing "Fa La La La Love," which has about 300,000 views; and a third with Gum­by and Pokey singing, "What­ev­er Comes to Mind," which has 300,000 views.
---
TGI

Friday's

The restau­rant chain launched Fri­days Mobile Mistle­toe in select restau­rant loca­tions to "entice guests to make their social time more spir­it­ed."

Accord­ing to a press release, the drones will "hov­er over cou­ples and when they kiss under the float­ing mistle­toe, they are award­ed spe­cial gift cards to con­tin­ue their hol­i­day mer­ri­ment."

"No kiss, no gift card, so guests bet­ter pre­pare to puck­er up," the release adds.

Call­ing itself the first sin­gles bar, Fri­days says it "knows a thing or two about what makes a suc­cess­ful cou­ple, so they were sur­prised to find how few adults had actu­al­ly kissed under the mistle­toe."

How­ev­er, accord­ing to reports, the mistle­toe drone left a Brook­lyn woman "bloody and miss­ing a piece of her nose."
---
Lysol
The dis­in­fec­tant brand part­nered with actress Ana Gastey­er to cre­ate Spread Cheer, Not Germs, "an over-the-top video teach­ing fam­i­lies how they can help keep ill­ness at bay and focus on what's impor­tant – qual­i­ty fam­i­ly time and cel­e­bra­tion – rather than recov­er­ing from cold and flu," a release says.
Lysol says it will also engage fam­i­lies buy­ing gifts for loved ones with cheer­ful Lysol hand­wash­ing sta­tions. Inter­ac­tive sinks and mir­rors at malls will "engage trav­el­ers with jokes, songs and triv­ia, encour­ag­ing them to wash their hands and help pre­vent the trans­mis­sion of ill­ness-caus­ing germs," the brand says.
---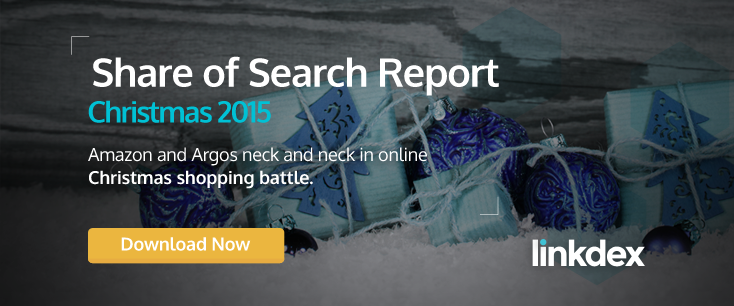 ---
Old Spice
The male groom­ing prod­ucts brand launched its phil-Man-thropy ini­tia­tive, which it says pays homage to its Dad­song hol­i­day spot, which has near­ly 4 mil­lion views.
The effort includes a nation­wide used toy dri­ve that "rewards acts of kind­ness with the gift of man­hood," or Old Spice Re-fresh Body Spray. It ben­e­fits Sec­ond Chance Toys, a non-prof­it that says it is "ded­i­cat­ed to keep­ing plas­tic toys out of land­fills by donat­ing them to chil­dren in need through­out local com­mu­ni­ties in the U.S."
Ocean Spray
The cran­ber­ry brand is ask­ing con­sumers to help it choose its hol­i­day TV greet­ing by shar­ing their favorite ver­sion of the three avail­able on the Ocean Spray Hol­i­day Hub. In exchange for each share, Ocean Spray says it will donate a can of cran­ber­ry sauce to a U.S. food bank up to 100,000 cans.
The win­ning hol­i­day greet­ing will air dur­ing "It's a Won­der­ful Life," which will air on NBC on Christ­mas Eve.
---
McDonald's
UK
McDonald's in the U.K. has launched Knit­mas Greet­ings, which invites users to cre­ate a vir­tu­al stock­ing and "spread some win­ter warmth."
Users can select a top and low­er trim for their stock­ings, as well as a pat­tern and greet­ing and then share them on Face­book and Twit­ter.
---
Ted Baker
In Ted Baker's #Ted­sElfie cam­paign, the brand says Santa's elves have gone AWOL after the hol­i­day par­ty and so he's ask­ing Ted Bak­er fans to "help find them in his vir­tu­al win­ter won­der­land" by fol­low­ing @TedsElfie on Insta­gram via a mobile device or tablet, as explained in this video.
The brand also asks con­sumers to fol­low it on Twit­ter and Insta­gram, where it says it will drop hints about where to look and it encour­ages con­sumers to look out for #Ted­sElfie "to be kept up to date."
As of Decem­ber 16, @TedsEflie had 3,500 fol­low­ers on Insta­gram.
---
KFC
UK
The quick ser­vice chain released a video, The Boy Who Learnt To Share, which says it is the "touch­ing tale of 6‑year-old Char­lie who learns the joy of shar­ing at Christ­mas over a KFC [buck­et of chick­en]." It has about 31,000 views.
The brand is also push­ing #KFC­Share­sies, which asks con­sumers to com­plete chal­lenges by tweet­ing pho­tos and videos to @KFC_UKI with the hash­tag #KFC­Share­sies for a chance to win prizes.
---
Save the Children
The char­i­ty spoofed South­ern Comfort's Whatever's Com­fort­able cam­paign with actor Har­ry Enfield in order to encour­age par­tic­i­pa­tion in Christ­mas Jumper Day. The video gen­er­at­ed about 130,000 views.
---
Sainsbury's
In anoth­er cam­paign fea­tur­ing hol­i­day sweaters, the UK-based gro­cery store chain's Dads in Christ­mas Jumpers has about 1.6 mil­lion views to date.
Call­ing it an "ama­teur dad dance crew," the video invites view­ers to down­load the full track of the remix of the Dance of the Sug­ar Plum Fairy on Sound­Cloud.
The spot fol­lows Sainsbury's offi­cial Christ­mas spot, which it says was inspired by real events from 100 years ago, and has 15 mil­lion views.
---
John Lewis
And, final­ly, the UK depart­ment store's #Mon­tytheP­en­guin spot has also tugged view­ers heart­strings en route to near­ly 21 mil­lion views to date.
---
What was your favorite brand­ed hol­i­day effort this sea­son?