Travel 360. A comprehensive travel industry report for 2014.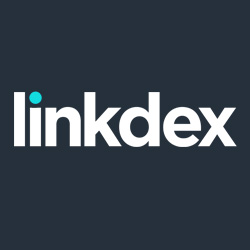 Linkdex and State of Digital have collaborated together to produce this report as 2014 is likely to be a highly significant year for the travel industry. You can download it here for free:
"Today it's the meteoric rise of multi-screen and mobile, the emergence of a new 'always-connected traveller', and the implementation of 'big data' strategies within established brands, that is looking to make an impact on the landscape. When the power of these forces has been resolved, their influence will have significant and far-reaching effects on every aspect of the travel industry."
– Kevin May, editor and co-founder of technology and travel news site, Tnooz
For we are now entering a new era of digital possibilities. As technology and devices have become an increasingly intimate and connected part of our lives, the most innovative brands are integrating their social platforms, site analytics, and available datasets, to gain highly sophisticated and accurate insights into consumer psychology, buying habits, and behavioural attribution.
When viewed in its entirety, this data paints such a vivid picture of consumer needs and desires that travel brands lacking the platform integration and scaling capabilities of leading brands will undoubtedly find it difficult to compete.
What makes this particularly powerful is that travel is a manifestation of our needs and desires. The 5 stages of the travel purchase cycle, and subsequently the strategies that brands adopt around these, are knotted so tightly around consumer psychology that a quantitative understanding of consumer buying habits based on data science, will be enough to give any brand a winning edge in the travel market.
Travel brands need to be aware of the possibility of an impending disruption to the ecosystem, and they need to reform business cultures, structure teams that are agile enough to adapt, and integrate each and every marketing channel, discipline, and available data-source around core brand values to prepare for the competitiveness of tomorrow's market.
Our aim in producing the report was to examine the state of the industry and determine the level of integration between travel brands and the many distinct online marketing channels. We sought out key experts and leading brands in order to determine what the major challenges and issues were, and what cutting edge strategies and best practice methodologies brands operating in the travel sector could use to optimise campaigns and future-proof their businesses.
So we used the Linkdex platform to identify influential and authoritative travel industry and digital marketing authors and experts, as well as the strongest content marketing pieces and campaigns of recent years. We also used our award winning network visualisation software to gain a detailed picture of highly intricate and interconnected travel ecosystems.
In total, we consulted 20 thought-leaders from leading travel brands, digital agencies, and experts from key disciplines, who contributed articles to the report. Overall it forms a remarkably complete and comprehensive, 360 degree perspective of the online travel industry.
The report also includes innovative travel content marketing examples from award winning digital agencies, and the most exciting case studies of recent years – including the international 'Inspired by Iceland' campaign that reversed the fortune of the Icelandic tourism industry following the volcanic eruptions.
Themes include:
Ecosystem leaders; and ownership and occupation of touchpoints in the travel cycle.
Adaptations in the 'Zero of Moment of Truth' era.
The integration of core offline brand values with, and within digital marketing channels.
The growth of social travel.
The content problem the industry is facing. And strategies to scale unique, engaging content.
The trend towards niche and specialist brands and content.
Business and brand education.
Big data implementation; personalisation of the user experience, and the trend towards localised global marketing practices.
Read about:
How Google potentially represent the greatest disruption to the ecosystem.
How Thomas Cook are reforming business culture to mobilise for a post-digital age.
How TripAdvisor maintain virtuous circles to promote a spiral of growth in their business ecosystem.
How the entire industry is massively under-utilising the power of storytelling to drive conversions.
And much more included in the full report.
 The full list of chapter titles and contributors can be found below: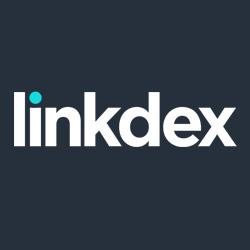 Executive Summary – Bas van den Beld
Foreword – Kevin May
Introduction: Surviving 'Google Travel' – Jono Alderson
From Teletext to multi-screen: Evolution in the travel industry from 1993-present – Lee Stuart
ZMOT Review: Where the customer journey begins – Google Think Insights
The Online Travel Ecosystem Diagram
Educating the Expedia Affiliate Network – Martin MacDonald
Creating a digital experience at Thomas Cook – John Straw
Housetrip: Finding a place to stay in the ecosystem – Simon Dance
The TripAdvisor business ecosystem: Completing the virtuous circle – Alison Copus
Adriano Comegna Q&A
Kevin Gibbons Q&A
Honest stories: Breathing new life into online travel content – Rob Cowen
Searching For Inspiration in Online Travel Content – Gian Caprini, Jade Conroy
Gus Ferguson Q&A
Digital opportunities in PR: Extraordinary travel campaigns – James Brooke
Building relationships for brands – Andrew Whiteside
British Airways' multichannel travel content – Case study
Daniel Bianchini Q&A
A persona based approach to search and integration – Stefan Hull
A multi-signal search strategy: Integrating offline brand values with the digital offering – Claire Mason
Blueclaw Q&A
Stephen Pavlovich Q&A
Inspired by Iceland: An international marketing campaign case study – Kristjan Hauksson
Obermutten: Global interactions on a local scale – Inspired by a post from State of Digital
Conclusion – Bas van den Beld
Final Thoughts – Linkdex