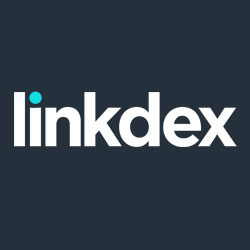 Anyone new to SEO faces the colossal task of learning about everything from site architecture to social media. Back in January I was part of a team new to Linkdex (and to SEO) and with so much to learn it's hard to know where to start.
That's why I've compiled an A-Z of tasks and topics for new SEOs to highlight some great ways to stay ahead in this fast-evolving industry. Let me know if there's anything I missed!
A. Algorithms, updates and ranking changes

While only Google employees know the actual algorithms which determine your online presence, it doesn't stop thousands discussing the changes Google make and the effects on websites and businesses. Surely the first loss of innocence for an SEO is when they cease to think of Pandas and Penguins as cute animals.
B. Blog regularly
Blogging forces you to stay in the know and it helps to raise your profile and, even if you're new to SEO, you can still write great blog posts. Whether you're a graduate or a seasoned marketing veteran new to digital you will likely have valuable insight and a fresh perspective. Start reporting news and move towards writing articles and giving advice as you build experience, confidence and your reputation.
C. Attend conferences

SEOs and SEMs are blessed with world class search conferences which take place all year round, across the globe. Linkdex have attended several including the SES conferences, SMX, Pubcon, SAScon and BrightonSEO – which are all brilliant – but there are plenty more including MozCon, Thinkvisibility and A4U Expo.
Though some can be expensive they are good investments, since the expert knowledge and networking opportunities available can potentially alter the shape of your entire business.
D. Download PDF guides
Depending on how new you are to SEO, the best thing to start with is perhaps SEOMoz's 'Beginner's Guide to SEO'. Download this, read it and store it somewhere. The chances are you'll refer to it again in the future. Also worth a download are Google's Search Engine Optimization Starter Guide and Hubspot's white papers and eBooks.
E. Education and training
In many ways this entire list is a form of self-education but there's nothing like being taught by an industry 'expert'. Try to cover the following topics, depending on your experience: rankings, content, onsite/offsite optimization, site architecture, CMS & plugins, HTML, redirect management, keyword research, social media, PR, universal search, outreach, competitor analysis, conversion rate optimization (CRO), brand building, website analytics, PPC, affiliate marketing and traditional advertising.
F. Read and post in forums
Often a powerful and fast way of solving problems and discussing hot topics with other SEOs. Aaron Wall compiled a useful list of the best SEO forums but the notable ones are Digital Point, Google Webmaster Central and the Search Engine Watch forums.
G. Google
What else could I put here other than the big 'G'? Learn everything there is to know about Analytics, Webmaster Tools, Adwords, Google+, +Local and the latest developments in search from semantic to the newest Google Doodle! Also see Matt Cutt's webmaster videos (see 'V' for 'videos' below).
H. Hats
SEOs categorize different SEO techniques into 'white hat', 'black hat' and 'grey hat' camps. Essentially methods which Google and search marketers deem ethically 'right' are white hat and methods which Google and – often – businesses disapprove of are black hat. At the extreme of the black hat spectrum are illegal activities.
With spam and 'Negative SEO' the worry of businesses heavily dependent on rankings, and search conference panels dedicated to discussing 'right' and 'wrong', we each need to understand and form opinions on these pesky monochromatic 'hats'.
I. Browse infographics
Within days of joining the SEO industry I had been exposed to more infographics than should legally be allowed. But they are a great way of quickly digesting complex info and statistics. One of the best I have seen is the Noob Guide to Online Marketing Infographic, which is pretty helpful for new SEOs anyway.
J. Join groups and discussions
There's always something to talk about in SEO. So find some sites where you enjoy talking and engage with the communities. You might want to join LinkedIn groups or just comment on the biggest blogs. But every time you join in, strive to add something to the conversation. You'll soon be re-tweeted, quoted, agreed with, disagreed with and generally accepted into the SEO ether!
K. Research keyword research

Keywords are a large part of SEO and an essential topic to cover early on. Take a look at keyword research, rank tracking your own keywords and those of the competition and focusing on keywords when writing content and optimizing sites. See Moz's Keyword Research Guide for an intro.
L. Links
The same goes for link building. Understand the value of links, the different ways of obtaining them and what Google defines as link spam (so you know what to avoid).
M. Meet new people
Meeting new people and having new conversations are key to recognizing common problems, innovating solutions and staying at the forefront of the industry. Conferences and networking events are good for this but if you don't want to leave your house then join groups, forums and social networks!
N. News and developments
Some SEOs might find it nice to keep up with the latest news, but the best SEOs deem it essential. How else can you stay ahead of the competition if you don't know everything that is happening and have an opinion on what it means for you, your clients and/or your business? See my RSS feed under 'R' to keep up-to-date.
O. Onsite optimization
Another key SEO topic. Make sure you know the ins-and-outs of onsite optimization including site crawlers.
P. Periodic table of SEO

A while back Search Engine Land teamed up with designers Column Five to create the 'Periodic Table of SEO Ranking Factors' (see image). This useful image covers all the main aspects of SEO so print it and pin it to your wall!

Q. Ask questions
When you're starting out it's so important to ask questions. Don't feel like you have to know everything because there's a lot of complex information which changes frequently, so ask your colleagues, bosses, Twitter followers, groups, forums etc. You can even ask us in the comments box below.
R. Read more with RSS
Every morning the Linkdex team spends half an hour reading the latest SEO news. Sometimes an article can even alter the course of your day. I have added 50 SEO and Marketing blogs to this RSS bundle to get you started. Let me know if it works!
S. Social media
Sharing and engaging on the biggest social networks can help you keep up-to-date, learn new things and spread your own presence and message. To get you started on Twitter, here are some top people to follow from SEOptimise. We also have a rather large list that we hope to share with you soon :)
T. Explore different tools
It's easy to recommend this working for Linkdex, but it's crazy how many times I hear about SEOs spending hours or days creating tools in Excel which are never as comprehensive or efficient as professional tools you can sometimes even access for free. Try any tool which offers a free trial and see the difference.
U. Understand the user experience
Before we all entered SEO we were first users and searchers. Understanding SEO from a user perspective forces us to think about quality. From interesting, well written content to clear website navigation, optimizing for users helps optimize for SEO. To see what I mean watch the start of this Matt Cutts video. That also brings me onto…
V. Watch videos
We have compiled a list of the most helpful Matt Cutts Google Webmaster videos, which are a great means of SEO education. In addition Rand Fishkin's Whiteboard Fridays are all great. You can find them on the SEOMoz blog.
W. Work with top notch SEOs
You probably don't have much choice in this matter, but there's nothing greater than sitting around people who know about SEO, SEM, social media and marketing in general. Whether you want to E. be educated, J. join discussions or Q. ask questions, it's all easier if you're in the same room as thought-leaders.
X. XML sitemaps
What begins with X in SEO?… XML Sitemaps… Do new SEOs need to know about them? I guess… Ladies and gentlemen… I give you XML sitemaps. Any other interesting X's you can think of?
Y. Yoast's SEO for WordPress plugins
Thanks to Joost de Valk for providing the 'Y' of this list. For those of you who blog, Yoast's WordPress plugins are some of the best plugins around. The SEO plugin, which was originally co-developed by Linkdex, helps ensure your content is targeting the right keywords and is correctly formatted etc. Well worth a look.
Z. Zip codes
Keyword searches are highly dependent on location and some SEOs aren't quite aware of the implications of this. If your tool's data center rank tracks from the location it's based in, you might actually be attaining variable ranks across multiple zip codes around the world, but you would only know about that one location. Yet if one of your pages ranks in the top 30 for a keyword in your country, 67% of the time these ranked pages won't appear in all other locations.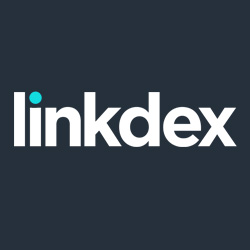 The end of this list seems like the perfect place to announce a new, exclusive and revolutionary Linkdex product named Geo-Rankings. Geo-ranking data allows you to simultaneously track thousands of keywords by zip codes, towns and cities. This allows SEOs to identify optimization opportunities and increase visibility where it matters.
I hope this list is a helpful first step for anyone new to SEO. As I said before, if you have any questions about search engine optimization please do ask us in the comments box below.