Do you have a great SEO story? If so, we want to hear from you.
We are looking for scripts about the world of SEO that we can animate into videos as part of our ongoing #LinkdexStories series. Each script we animate (we hope to animate lots during 2012) will win $250 and be uploaded onto our blog with full credits, so send yours to animate [@] linkdex.com today!
Brief
Scripts should characterize the challenges faced or conversations currently happening in the world of SEO. They could be funny, informative or close-to-home. For inspiration see some of our recent videos:
My Name is Zeus – Our original animation, showing a problematic member of the SEO community at his big-headed best.
What is SEO? – A Matrix parody where SEOpheus explains 'SEO'.
3 Rules: What not to do as an SEO – In the style of a 1940's eductaional video, the winner of our SESNY competition, Alex Moss, suggests some pitfalls SEOs should avoid.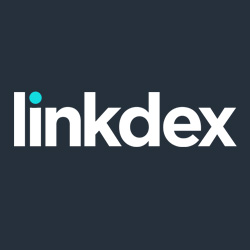 To submit your SEO story please email the following to animate [@] linkdex.com:
A script of no more than 2 A4 pages.
A background blog post. This will be uploaded beneath the video. It should be around 100-500 words and explain a little background behind the story.
An author profile. No more than a couple of paragraphs long, this is your chance to explain who you are and what you do in the industry. Perhaps also include a link to your website!
Please also provide some contact details so we can get in touch.
We can also animate you as a character. If you would like to be the hero of your script, send us a photograph and we'll try to make our animated guy or gal look like you!
Entrants can submit multiple entries but please follow the guidelines below. Good luck!
Guidelines
The script must be the original work of the entrant. It can not contain offensive content or act as a company promotion. The script should not refer to actual people without the prior consent of the people in question. The author takes fully responsibility for the content of the script. We would hate for your script to appear elsewhere before we've had a chance to animate it, therefore by submitting a script you assign full copyright to Linkdex and it can only be reproduced by Linkdex unless we authorise otherwise.