When we announced the release of our Influential Author Data last month, we described it as the first in 'a series of new features'. Today this series continues with the launch of Social Circles. This exciting new development is now available for all of our users, so log in and check it out!
What are Social Circles?
Where Linking Data provides you with a huge list of all the authors in your market, Social Circles allows you to curate  groups of influencers. For example one circle might contain PR experts and another SEO professionals. Alternatively, instead of dividing by industry you might segment them even further – what social groups exist within your industry? Which cliques of friends influence and communicate with each other?
Analyze Contacts
From Social Circles you can also see:
where they write and link to
their social profiles
their recent content
the circles and campaigns they currently belong to
you can add them to your contact database
understand how well connected they are to other people within that group.
and see their Klout scores
Almost like Six Degrees of Kevin Bacon (yes I did just manage to reference that), you can see who's at the center of the circle – the most connected – via a new metric called 'Network Score'.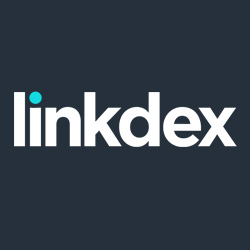 Circle Suggestions
One of the most powerful new features shipped with Author Circles is the new 'Circle Suggestions' section. Once you have curated a circle you can ask us to generate suggestions based on the existing members. We then quickly make a few checks and come back with profiles on other people who are perhaps already a part of that circle in real life, and should be added as a member.
So, for example, if you had all the Linkdex bloggers except for me in a circle, we might come back and suggest 'Matt Roberts' be added – as I would be connected to them in various ways.
Learn More
We're keen to help everyone get the most out of this new innovation, so keep your eyes peeled for news of a webinar which we will host on the topic. Have a play around in the platform and, if you get stuck, please email us at support@linkdex.com. Let us know what you think in the comments! Will this help you organize and improve your outreach?