This morning I attended the panel session on "Integrated Marketing: What Does It Really Mean?" which was moderated by Lee Odden, CEO of TopRank Online Marketing – @leeodden and on the panel were: Andy Mihalop, Head of Digital at Moneysupermarket.com – @andymihalop; Ammon Johns, MD at Ammon Johns & Co – @Ammon_Johns ; Norm Johnston, Global Digital Leader at Mindshare – @ntjohnston; Judith Lewis, Head of Search at Beyond – @JudithLewis
The session was devised by Lee who was busily asking the panel questions – the session was of a very interactive nature since the audience was very much involved and took the opportunity to get their questions answered.
Question 1 )  Is SEO dead or has it just evolved to become integrated marketing?
Johns: Previously, you could do just SEO but since the signals have been widened we now need to include social and content – and for that reason a new name is needed. Integrated marketing appears to be suitable since that is the new process now.
Mihalop: Renaming something often helps – as it reflects a shift. Moneysupermarket for instance brings social, content and digital PR together to drive integration through combined and varied skills.
Johnston: People use new names to get more excitement about something. We are looking after online and offline so we have a slightly different view. But the challenge is to make all these connections now – for clients. We know that when we do TV we get more site traffic, a lot more actually. Configuring talent, people and tools to deliver the right components at the right outlets is what our focus is on.
Lewis: Our agency set up is different as integration was right at the centre from the beginning. There was talk of a new job title such as 'Online Acquisition' but for now it's still search. Now you have to engage all channels at once – run a TV ad and as a result you have to engage online afterwards and be live.
Question 2 ) What is driving integrated marketing then?
Johnston: When you get a TV spot this will then lead to social media interactions and it is crucial to get that online data in order to optimize offline. We have done that previously and it resulted in a big increase in traffic.
John: It's wisdom lead – people who have done it long enough know they have to do that. Offline promotion will always result in internet engagement and if you don't have a social media presence you are missing out to engage with your customers.
Mihalop: Customer behavior is changing and it is very complex. Agencies have access to data and they are now using it. Data insight drives efficiency.
Odden: Data is a feedback mechanism to improve your operations. When people see that PPC and organic brings results they then usually start to leverage data.
Johnston: Years ago TV ads were plainly to raise awareness but now it's all about driving people online and engage with them. Now all TV ads have #, 'follow us', become a 'friend', become a 'circle' or visit www……
Mihalop: TV has now moved to social, one of the best integrated examples is Red Bull.
Question 3 ) How do QR codes fit into all of this?
Johnston: Nike Belgium are using them again, for some it's a great share mechanism. However, data indicates that penetration is not great but if a small budget is in place it's worth to integrate it. I guess we will look back in 10 years and think – 'do u still remember?'
Judith: They are fun and there have been some great examples around but I am not sure we will see them a lot in the future….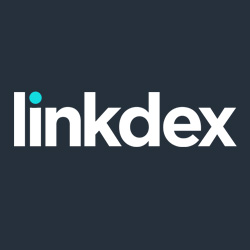 Question 4 ) All of you are managing teams to deliver results, what challenges have you seen when different teams are working together now?
Mihalop: It is not easy and it certainly takes time. Demonstrate success and make small steps. We have driven and also changed organisational structure to get senior management to understand it. We started with smaller integrated campaigns which we planned very carefully. We tracked everything and we used those examples to drive change.  It took about a year to do that. We now have a different structure: content, data and outreach at operational level but also up to the higher level which is based around change management.
Johnston: If you ask search and TV people if they know each other the answer will be no. There are a lot of cultural differences between different teams. Once they get in the habit to work with each other they get used to it. Key is finding the right people.
John: It's incredible how much you can do with different people – people don't want to take risks. The biggest obstacles are different people with different responsibilities who then have to work together. Once teams are committed to work together it's a joy. A book that was published years ago said how social media will change everything – every employee is an active voice of any organisation especially now – whether they are praising your company or complaining on these mediums. Companies have to start interacting with people on a personal level – that's what we do in social media but also in search – optimizing the user experience with a good and clear user interface, for instance.
Odden: Confidence should be put on collected wisdom.
Judith: We have done an interesting piece of research on the different touchpoints of different verticals – and the findings showed that it has to be done on all levels.
Question 5 ) Integration and personalization is that more powerful – can you give examples?  
Johnston: Realtime marketing and personalization is a challenge – it changes everything fundamentally. Content creation to be cost effective is a challenge. Scaling content is one of our biggest discussions at the moment – we are looking at countries such as India where you can find great content creators. Then there are tools to target but content is our main challenge.
Question 6 ) Are there situation where it makes sense to be channel focused?
Judith: There's a place for both. I had to step back and ask myself what matters to the client's business? It allows you to see the importance of integrated. For a pharmaceutical vertical we have to find solution focused answers. For B2B we need to step back to answer questions as they do not only want more traffic but actually they want leads. Understand what your client's buyers life cycle is? What do we need to examine and measure? Stepping back and understanding this is crucial.
Odden: We usually go out with KPIs but stepping back makes perfect sense.
Question 7 ) How can you leverage the power of PR and SEO – what are your experiences of those two working together?
Judith: SEOs are learning to understand the  importance of PR – PRs are significant at building relationship. I am not even good at talking one to one! So I usually give them the data and they package it nicely and spin it out there via their established relationships. We are owned by a PR agency and I have been working with them for 3 years now.
John: In the past you hired different agencies and now you are recruiting a team from very different backgrounds.
Mihalop: The measuremet framework is very important. Understand the role the different channels play and how they influence each other. For instance macro points (such as sales, revenue) become clearer when you understand the channel's role.
Odden: I started in PR and a lot of the work we do is marketing consultancy for PRs.
Practices that have been adopted in search for years are now being adopted by the media landscape and the creatives