Appearance is an ever important part of online sharing. The popularity of viral videos, memes and infographics serve as a reminder that content should be visually engaging. And this is perhaps why Pinterest – the new kid on the social block – is growing so quickly.
There have been lots of great posts about Pinterest recently, in which everyone quite rightly notes the visual nature of Pinterest and the possibilities for brands which have 'visual content'. Especially for those companies which appeal to the mostly female audience, like Etsy. But what about brands which don't photograph well? Companies in finance, manufacturing, IT or office supplies for example. Can they not engage with Pinterest at all? Should they even try?
Because of this demand for visual content, there aren't many non-visual brands on Pinterest. One great example of what you might consider an 'unphotogenic' brand doing well on Pinterest is General Electric. They don't have an attractive product they can easily photograph but they still pin a range of visual content related to their brand.
Of course some brands are not suited to social networking, but if the poor visual nature of your product is restricting what would otherwise be a great community relationship then perhaps think about how you can make your brand visually engaging on Pinterest.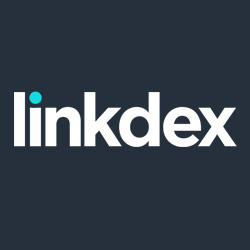 14 Ways to Make Your Brand Attractive
Something to consider when pinning images to your Pinterest board is the connection between your brand and the audience. Consisting mainly of women, Pinterest is a great outlet for any brand involved in home design, craft, cooking, pets, weddings, childcare and travel.
Still, businesses that have little to do with these topics can nonetheless pin images designed for the female Pinterest audience. A good example is Sony Electronics who use their boards to explore style, retro products, colours, room designs, tech art, brand ads and home photography.
Making a connection to related content works well because boards are great for displaying a sense of a brand lifestyle. Take a look at Red Bull for instance. The product is an energy drink, but they use their sense of identity to look at travelling, memes, tattoos, stunts, cute pets and clothing. They appeal to men and women, all by focusing their images around their slogan 'Red Bull gives you Wings'.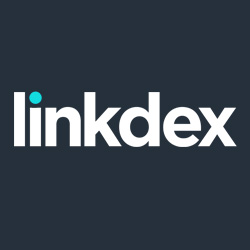 Below are 14 different visual content ideas that brands can create and pin to their boards. Best of all, they don't necessarily rely on a photogenic product or service. The thumbnail images lead to Pinterest pages where you can see the examples in full.
1. Infographics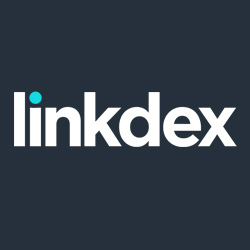 Infographics are a great way of conveying detailed information visually. In any industry you can create an infographic to communicate interesting data in a very shareable format. One of the best things about infographics on Pinterest is that they're very click-worthy. They grab your attention and suggest that you won't get all the information until you reach the full image. By that time you're already on the host site.
Also read about the recently coined 'instructographics' as a possible type of content you could create for Pinterest.
2. Informative images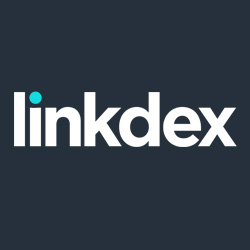 Different from infographics, these are screenshots or images which explain something useful or give information. Whilst they may not always be pretty or funny they are concise pieces of information which people love to share, especially if the image helped them in some way.
Brands could perhaps highlight screenshots of their website to explain lesser-known features or show off unique content. Mashable uses these to good effect (see image). So next time you think about explaining something over Twitter or Facebook, consider turning it into a striking Pinterest image, perhaps backed up by a blog post.
3. Illustrations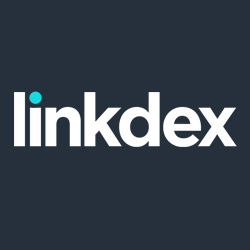 Professional illustrations are visually arresting and very shareable. They could be pretty, funny or informative, but try to make it relevant to your brand. Random House tagged this image under 'Book Humor'. It's a great example of a text-heavy brand utilising cover designs and funny illustrations to display their sense of identity/lifestyle.
This reinforces the point that if you can create a link between your product and something visual (e.g. prose -> book covers), you can market your brand without worrying about your unphotogenic' product (text, finance, services etc).
You can also upload article illustrations or book covers that link to content on your website.
4. Graphs and Charts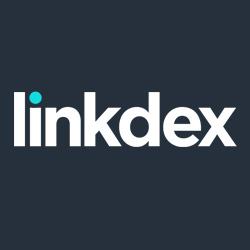 Graphs. Not the most thrilling of images, but they provide a great visualisation option for certain data-driven industries. If you are going to create graphs try to make them eye-catching and not boardroom-boring.
Use colour, shapes, images, icons, logos and snappy (or even funny) copy to make them stand out. Many infographics are essentially a string of well-created graphs, charts and cartoons so don't be put off! More importantly link your graphs and charts to great content, then users will have two reasons to share the image – the image itself and the content it leads to.
These obviously won't go viral anytime soon, but they can provide a nice compliment to other, stronger images.
5. Cartoons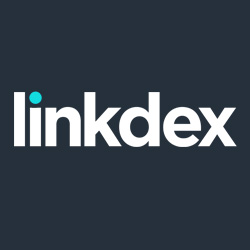 Under the category of 'cartoons' you could upload webcomics, sketches, drawings, caricatures or even fancy New Yorker cartoon strips. Cartoons are obviously best when they relate to your brand, industry or sense of lifestyle. For instance, Keurig, who make and sell coffee machines, pinned this cartoon on one of their boards. Their coffee machine can only be photographed and uploaded so many times, so they have pinned an assortment of other content including infographics, funny images, related coffee mugs and even a coffee-shaped bookcase; another great example of a brand tapping in to the Pinterest audience.
6. Poster designs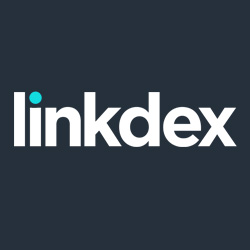 Poster designs are something of a craze, especially if they are minimalist, vintage, film-related or old travelling posters. So if you can share funny or nice-looking poster designs that relate to your brand, you're golden! Lindt Chocolate shared this vintage poster design which was originally an old Lindor advert. But there must be hundreds of chocolate-related posters they could tag.
There are lots of possibilities here and you don't need to show your product or brand. The best thing about poster designs is that they don't even require an image. You can use striking typography and catchy copy to create something that looks great. Perhaps even something people would want to own themselves. After all, Pinterest appeals to the materialist in us, which brands can (and do) capitalise on. I'd be interested to know how many boards are titled 'Things I'd Like'…!
7. Humorous images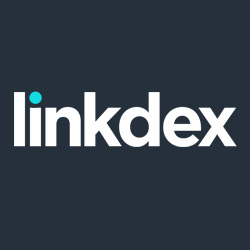 Humorous images related to your brand can be very powerful, especially if it links to your site. After all, people love to share the funny stuff.
Obviously when uploading or pinning funny images you have to walk the line and judge the joke according to your brand voice. For example I can't see the White House sharing memes: "I can has votes?"
But companies which are allowed to share a joke often go further, especially in this increasingly social world. A good example of this would be if Mastercard pinned user-created images playing on their "Priceless / For everything else there's Mastercard" campaign.
8. Visualized quotes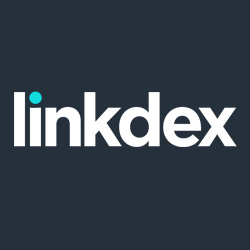 These work best when an inspirational quote is superimposed onto a strong image. They are relatively easy to make and hugely flexible. Every industry will have relevant quotes and a photo they can attach to make it look attractive. See General Electric's quote board for examples of how they tie their brand into this style of content.
Again, if you can connect it to the female audience (see Maybelline's example to the left), it is much more likely to be re-pinned.
9. Event photographs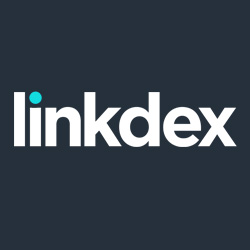 If you've recently been to an industry conference it could be worthwhile sharing some photographs. This works better if the event is nice to look at (such as the fashion show example). But if you take great images of a truly inspirational conference there's no reason the pictures won't get shared by the people who matter, especially if the images link to blog posts or articles about the event.
The only caveat to be mindful of is the lifespan of the photographs. On Facebook albums it is easy to upload average snapshots which eventually fade into obscurity. Here you want to create content that lasts. Think creatively about the possibilities that events open up. For example you could take great photographs of industry influencers and link the pinned images to character profiles you write for your website.
10. Staff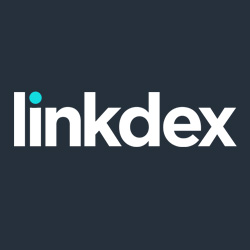 Leading on from the above, another good way to inject personality and relevance into your boards is to show images of your staff. I think the Klout example image is better than the generic headshot which some brands have pinned. It's even better if you can pin great content people will want to share because of its humour or unique perspective.
It might be even worth paying a professional photographer to take a funny, personable staff photograph which you can share.
11. Consumer Engagement
Try to show your customers engaging with your brand, product or service. This will be harder for some brands than for others. But there is always a creative solution; even everyday office post-it notes can be amazing.
Remember your audience and upload or re-pin professional photographs which don't over-exaggerate your brand. In this image Coke manages to include a child and a dog; very 'Pinterest'. Sony Electronics comments on interior design in rooms which subtly include Sony televisions. And General Electric encourages users to submit their own photographs explaining how GE has inspired them.
12. Video stills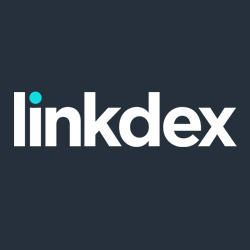 On Pinterest video clips can be embedded and re-pinned just like images. So if you have any engaging videos it could be worthwhile uploading them. Remember to only upload engaging videos people will want to share and to also make your 'cover image' striking.
Another alternative is to pin a video still to emphasise a frame, such as a picture of the Old Spice guy. However, it's unlikely that unphotogenic brands will have spare viral videos lying around. You might find this type of content is something you re-pin from other users' boards, rather than trying to make videos from scratch.
13. News Images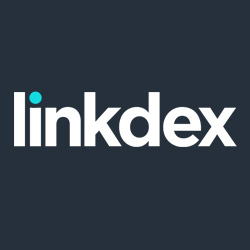 Surely every industry is affected by the news! And the great thing is that news articles often come hand in hand with professional photos. Pin relevant news articles via their striking photographs in order to bolster your Pinterest presence and provide something useful to your followers. Whilst some content might be funny or attractive, here (like with the infographics and graphs), brands can try to provide some useful knowledge.
The only thing with the news is that is quickly becomes out-of-date. So it is important to pin only the most relevant news stories and keep this content freshly updated.
14. Relevant Images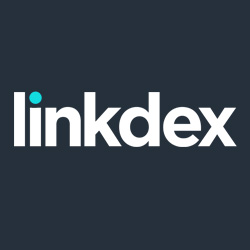 As I have mentioned before, the best lesson to take from existing brands on Pinterest and from other insightful blog posts is that brands should use the social network to communicate their personality by sharing related images. You just have to ask yourself what is relevant when conveying your identity.
In this image the U.S. Army has played on their resourcefulness and made a connection between army boots and housekeeping to appeal to a female audience. Do the same for your brand: think of images and ideas which are relevant, eye-catching and shareable.
Most images on Pinterest fall into this category. There is a massive variety of examples on the site ready to study, so log on and spark your imagination by seeing what users and brands are pinning.
Points to Remember
It may be that Pinterest is all about 'image', but it's not superficial. You can create loyal community engagement if you produce interesting content and share other users' photos.
When pinning or creating images remember:
Some of the most powerful images convey ideas. Ideas of places to go, ways to decorate your home, inspirational thoughts about life and relationships. Link this to your brand or way of life and share ideas visually.
Don't sell. Users can spot when you're trying to sell them something. Boring products on a white background with a price tag in the corner don't encourage re-pinning!
Images should be long-term. Unlike the temporary Facebook timeline or Twitter stream, your curated Pinterest content is here to stay. Don't post dull images or pictures which are likely to be 'out-of-date' anytime soon.
Not all photos and images are eye-catching. Whoever is cultivating your Pinterest content should have a photographic eye!…
…And a sense of humour.
See if you can tie your images into the Pinterest audience but don't obsess over it. Ultimately the best Pinterest brands tag a range of content which appeal to their different demographics, whether they are male or female.
By this stage you might be thinking about hiring an in-house designer, but you don't have to create all this content yourself! Manage a good mix between sharing content from your website (these are the best since you receive links to your site, albeit no-follow) and re-pinning images from other sites and boards. Just be aware of the ongoing legal issues.
A picture is worth a thousand words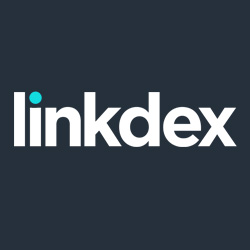 A brand doesn't need an attractive product to engage in Pinterest, though it certainly helps! Any company can use the above content to share their ideas, knowledge and sense of identity with their community.
If you are now considering Pinterest for your 'unphotogenic' brand, the following articles are well worth a read, in addition to those already referenced:
As with all of the content I suggested, different images will work for different companies. Just have a scout around to see what others are doing and assess whether you could profit by having a presence on Pinterest. After all, it could be that some brands in a non-visual industry find an opportunity where their competitors have assumed Pinterest a lost cause.
Are there any other types of content brands could pin which don't rely on a beautiful product? Let me know our thoughts!