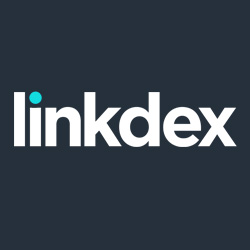 Two days and almost 30 sessions into SES and it was Marty Weintraub's turn to share the knowledge. And although it was the third and final keynote session of the conference, it was one of the most interesting and enjoyable.
Founder and CEO of Aimclear, Marty is one of the big names in online marketing, having presented dozens of keynote sessions around the world. In fact, just a few hours after his presentation he was jetting off to speak somewhere else! So what did he drop by to share with us?
Optimising Humans – The Art of Data-Driven Social Marketing
Marty began his presentation with the disclaimer that online marketing channels will always change and that the tips he was about to provide could become more or less effective. But one thing is certain: people will never change. This means that despite industry and technological developments, we marketers can learn to 'optimize' for humans.
When it comes to social media and actually optimizing humans, Marty and his team have a simple philosphy. If you are confident about the content you offer in social media channels and you are a good, energetic and happy person, then you can pretty much get anyone to befriend you.
Finding Relevant Conversations
A large part of Marty's talk was based on finding current conversations on social networks that are relevant to your conversion semantics. In other words, he looks for people talking about the topics that matters to him or his clients, then engages with them.
His example was to look for people talking about a type of sandal and look at the evangelists talking about it on the brand page. Not only can you approach these people and build a relationship with them, but you can identify market keywords – actually see what phrases people are talking about in reference to that product.
Organising the Data 
A good tip was to map your keywords to the different conversations and friends you have made. So you can see in one place what you have talked about, to which industry commentators.
He stressed that the most important thing is to know how to navigate these media channels and find current conversations that are relevant to you. He referenced:
Facebook, Google+, Twitter, YouTube, Quora, Wikipedia, Reddit and Yelp
His team used Hootsuite to filter out corporate communications on Twitter and so on. So if he's looking for conversations about the Minnesota Vikings (his example!), he could filter out all the people selling tickets, official communication, radio stations about the team and just get to the people on the street.
Facebook's Graph Search also promises amazing opportunities to find people. In particular, he noted that he managed to befriend a journalist on Facebook who, if he were to become interested in Marty, the EdgeRank algo would serve him more of Marty's content and it could lead to a fruitful relationship.
Site: Operator
If you go to Google and use the basic site operator (e.g. site:www.facebook.com/video cat comments) you can discover even more people socialising about your keywords or whatever topic you're interested in.
Another great tip to expand your research into International Markets:
Go to Baidu, Yandex or other foreign search engines and use the site operator to search Alibaba or Facebook or wherever your customers are talking, then use your brand term as the keyword, in either the native language or English.
The results will be foreign, but by using Chrome you can translate it. Or alternatively paste the copy into Google or Bing translate if you don't use Chrome. Then you can see what's happening in that market.
Finally, with a scraping tool (he recommended Mozenda) you can scrape this content into an RSS feed. With a Mac mail client you can treat this feed like emails, which means you can apply business rules to sort and filter this content.
Social Distribution
Marty lamented that social distribution is no longer free – friends of friends can see less than they used to, which leads to paid organic amplification. But he gave some great insights into running an advert that looks like an organic piece of featured content. Facebook have started running these targeted content ads that appear to promote natural articles, so if you write a good blog post then he has a lot of success spreading it via this method.
He did this for the post 'Thanks GM, That Leaves More Facebook Ads Impressions For Me' (above), which was a hot topic at the time and, simply by targeting everyone from the key media companies and car manufacturing companies, he stirred the pot, created some interest and was featured in a 50 minute interview for AdAge that only cost him $18!
Psychographics
PPC keyword research is to SEO what psychographic research is to community management. Just as you wouldn't start SEO without checking Adwords, neither should to start outreach without checking and targeting peole via Facebook's Create an Ad Tool, says Marty.
What's more, you should apply whole human targeting and focus on:
occupations and employment
groups and affiliations
publications online and off
product categories
classic mainstream interests
freaky predilection
and competititors.
He also stressed that when you're thinking about who to target, you have to be clever at finding the associations. He looked for graduates in medicine and law of a certain age who played tennis. Whilst he might have been able to sell tennis rackets, he sold them New York Philharmonic subscriptions!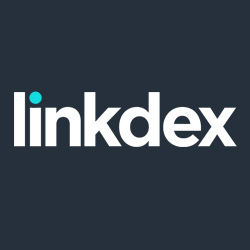 This is a good example of symbiotic, or cross targeting. Another example is selling Porsches to Rolex owners and vice versa. Products and interests don't have to be directly related to be linked. Marty also gave the example that if someone has joined a Facebook group called 'I hate my iPhone', you know they have a smartphone and that they don't like their iPhone, so sell them an Android. He also – half joked – that if they are down as being a Christian, a bearded man in the call to action could see an increase in the CTR!
Analytics
Share of voice is the ratio of how many people are talking about your brand versus your competitors. His combination was to look at your Brand + Concept / Competitive. More importantly, he noted that share of voice is more than volume. Instead you can deep dive into demographics etc. For example, in this State, peole reacted to this topic in a certain way comared to a neighbouring US State where they reacted differently.
His final tips were to remember to attribute leads to the right referrals and to play around with negative filters in Google Trends for more granular data.
Key Takeaways
To sum up all that information, Marty – ever the gentleman – provided us all with a digestible list of the key take-aways:
Targetting is at risk: these tips might not be permanant but people remain constant
Psychographics, more than Facebook adverts
Reach out or welcome people to a community
Follow public data and engage
Be freakin' charming, in his words! To know you is to love you.
Seek recent themed conversations
Use creative hacks to find them
Chrome translation is your friend
Amplifiy content to psychographics
Journalists use social too!
Look for occupations and competitive terms
Measure who's in your community
Monitor 'brand' + 'concept'
And most importantly – don't be a creep. It's easy when finding and engaging with people on social media to go over the top, so we have a responsibility to treat everyone as we would like to be treated (coming back to the concepts in the first keynote and the need to put the consumer first.)
Overall, Marty believes this outreach is a way to build a small amount of relationships with the right people. This isn't for impressing some client with a large number of new connections. This is for real interactions and finding actionable insights.
A huge thanks to Marty and to SES for the fantastic talks. As always, let us know what you thought of Marty's explosive morning session in the comments!