Welcome to another jam-packed Linkdex Think Tank! Yesterday we gathered at the Dominion Theatre in London with 8 speakers and almost 200 attendees. It was our biggest ever event and – to match the scale of the conference – I've grabbed all the take-aways and insights provided by our speakers for those who couldn't attend – jotted down here in a rather large bullet point list!
Last month our Think Tank covered the importance of authorship. But at yesterday's conference we asked our presenters to discuss the best ways to find influencers in a market and how to create a content strategy that resonates with them – to influence the influencers, as it were!
We host a Think Tank every month, usually focused around what is happening in the industry and what we're doing at Linkdex. Last week we released Social Circles, an exciting new feature which can help you discover and segment influential authors based on their social connections, so this played a huge part in where we were coming from. For more on this topic you can also attend our December Think Tank, held in Leeds next week in conjunction with Blueclaw.
Anyway, without further ado, here are the take-aways from our November 2012 Think Tank:
@Linkdex
Because Matt's favourite words are resonate and influence, it's exciting to see this emerging integration between search, social, content and PR.
People are influenced when your communication is received, the message is understood, their behavior changes and your objective is achieved. The key to influencing is to create a human relationship.
However, to compete in this content-driven market, you can only promote the best content. When you look at the people who dominate some of the most lucrative verticals you can see people like Martin Lewis from Money Saving Expert who have managed to reach this position based on the content they produce.
So should you talk about your own news or the current agenda? Some people are acknowledging that it's powerful if you're the first to comment on and supplement a news agenda. Publishing fast after a story breaks can make all the difference.
Some might be familiar with the Dunbar number – the one that says you can only be be friends with (and influence) around 150 people. He recommends moving away from books like Seth Godin's Tribes and more towards The Business of Influence and Grouped, which suggest it's better to connect to those closest to you, not necessarily the most powerful people in an industry.
Matt shows an example of content which has been recycled. It's a good tactic – it works by adding something to an existing conversation.
We can also make other people more influential to help us deliever our message. We can leverage customers so they help influence and resonate. Passionate experts are also likely to spread the word.
We have done something like this in the past at Linkdex – we give influential people exclusive insights and data which they can run as early news stories.
We've just launched Linking Authors and Social Circles, both integrating into Contacts and Campaigns. But we want to report on when you've influenced a group of people.
So what evidence is there that you have influenced someone? This is something we're looking into – a little sneak peak of the Linkdex future.
Relationship equity is another new term from Matt – the idea that you might save up some influence by reaching out to someone and helping them. You can then use this equity later on. [Kind of like the Godfather…]
Andrew Girdwood: LBi
@AndrewGirdwood
Andrew notes that there are three reasons to reach out to someone: links and other signals, those that matter and those that are safe. You can't have dozens of spammy blogs talking about you if nothing else references you on the internet!
So can you fake it, buy it, or even build it? Process based link building increasingly won't move the needle. So engagement is a potential solution. He apologises for using 'blogger' as a shorthand for anyone who owns a site and publishes content, but that's what it's becoming!
It's important not just to engage with the bloggers, but to actually engage with their audiences.
A good way of getting bloggers involved is to run a competition. But if you do so it should be their competition, not yours. He also points out that unless you bring something remarkable (one competition he knows about sent someone into space), most bloggers don't care if you run a competition. It's also key to avoid high obstacle entries. For example, don't ask them to make a film to enter! Finally, prizes matter. They don't necessarily have to be expensive, but does your prize write the headline for the blogger? If it's interesting and they can write about it, then they're obviously more likely to. Don't just give away another iPad.
If you have a number of prizes on offer, then a number of blogs can get involved, take entries and give away these prizes. When reviewing the competition, look at how many entrants flocked to each blog to enter and get involved.
4 tips on how to engage (which makes the acrostic 'TIPS'!):
Timely: Sometimes turds turn into diamonds! He points our that today is the anniversary of the opening of Tutankhamen's tomb so he created an infographic about Tutankhamen. Usually this would be useless to him as a search term, but because it's topical it could bring a fair amount of traffic. He also points out that because a few days earlier it was the anniversary of the tomb's initial discovery, then there might be two search windows to exploit.
Involvement. He made bloggers moderators on a project to make them care about it. If they could log in and take pride in it, then they were more committed to its success.
Personalised. When creating videos you can personalise the first few frames for different blogs. The example he gives is that someone personalised a piece of content so Mashable would pick it up because of its style / content.
Shareability. Widgets which lead to tweeting are a really good idea. He gives the example of a widget created by MacMillan Cancer Support's Coffee Morning where they created a widget which bloggers would put on their sites. When people used them the tweets would link to the host blog, which gave the blog owners an incentive to use it, but essentially it helped MacMillan's Coffee Morning spread.
He suggests giving an incentive to knowledgeable people in the industry to become experts – for example Linkdex could host an expert chat on the hashtag #linkchat. By implicitly giving an incentive for involvement we could engage influencers and make new connections.
It's important as an agency to outline the metrics you plan to use. Is the client aware that you're going for an emotional response that's hard to measure? Success rate, comments, links – the ROI of social media is hard to pin down, but it's not hard to measure engagement. Know what you're measuring and make your clients / team aware of the goals and obstacles.
He suggests that it's a combination of Science and Belief, you have to know how it works, but believe it will work.
Andrew closes on three key take aways:
Don't take the piss! Have some empathy with the audience you're trying to engage with.
Be useful: you're not just asking for links and so on, you're doing or creating something with a purpose that people can get behind.
Be human: have a relationship with the bloggers/influencers. Give them something before you ask for something.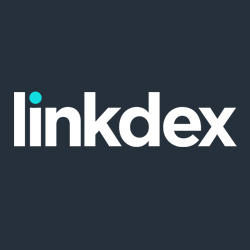 @DavidHarling
Relationships fuel content.
As an agency, Razorfish increasingly talk about creating engaging content – and the industry is changing in how we approach search, social and PR. But it's how you mange the cost of building and growing content that will be key. Scaling content and continually producing content over time costs money.
He has an obsession with user generated content. This becomes very important (but more on that later!).
The methods of relationship building is also changing.
The first people he began to engage with were webmasters. Their value was in sourcing links. These guys owned a site and could publish a link. As the industry changed they became link partners and you could reach out to other people who had access to a website, such as the marketing team. You no longer wanted to talk to a webmaster, but to these link partners who understood why you wanted to be associated with them. The social era became prominent and the people you targeted became advocates. These were the people that wanted to shout about a brand or your clients, people who displayed an endorsement for a brand. It was no longer just about getting links – this was about an individual's ability to create a perception around a brand. But now we're talking about influencers. Someone who has the ability to influence an individual's behaviour. We're talking about relationships, this is what's important. They're all real people though and you have to get to know individuals. Some agencies still have relationships that are dictated online or via email etc., but you can reach out in a real way.
He understood building relationships around brands was going to become important. So 2 years ago he plugged in a media database. He used Cision, who gave you access to a database of contact details. That's all they did though, so they had to achieve things and build relationships themselves.
Linkdex are now doing something powerful, with search and relevancy in mind. Where Cision was a raw database, the Linkdex model is more refined.
To build relationships online, they didn't want to just email mass people and talk to them in the same way. So in the early stages they crowdsourced ideas and asked a set group of bloggers how they should engage, e.g. what would the bloggers like from them?
As an agency they wanted to be transparent in how they built relationships. From the ideas they crowdsourced it turned out that Product was one good way of targeting bloggers, but more interesting – something they were looking for was experiences. They were looking for two way relationships. This all gave him a very clear picture about the ideal format of outreach.
From here they needed to identify the content opportunities. They get access to their content, marketing and PR plans from their clients so they can understand them and create opportunities. David notes that all agencies should have this inside relationship to do their job properly.
Search social and PR is very much about creating content.
There's also a need to focus on both online and offline connections. The offline model is becoming far more important – you need to talk to people face to face
Razorfish Paris used the Nike Fuel band technology to run a smart campaign to get the participants to run and then their families could track them. It also tied in socially. This was something offline which is brought online for engagement. Puma also created a brand experience over the summer called Puma Yard. So you can ask as an agency – how can you leverage events and how can content be created?
If organising an event, invite influential bloggers and don't forget journalists. Don't assume that if your brand is running an event, journalists will naturally turn up. Consider them when you plan because they will write about it.
Now onto user generated content – David's obsession! This is about an experience, where you actually want people to get involved. Then they'll go away and create content naturally. This isn't about over engineering or dictating. Its about creating an experience people will want to cover.
Puma Yard tried to capture the essence of their event and allowed people to experience their time online afterwards. They also offered real time content with live streamed video content. This gave people access who wouldn't otherwise have had access.
From a link perspective – we talk about the importance of links and he believes it is still important – but the old methods are very much dead. Earned links is the best model. Puma saw incremental growth from natural linking as a result of allowing people to experience something – not telling them to link.
You also have to think about brand visibility and invite people you consider influential. You're creating a profile. Positive brand views emerge with are very third-party-led.
And for the smaller brands, to put it into perspective, you don't have to have massive events to give people an experience. You can do that in smaller ways. He gave some client examples – StubHub, Asda's George etc. For George they gathered a group of bloggers and, around the jubilee, they launched a queen's jubilee blogger tea party. This wasn't about getting them to do something, but like Andrew said, its about being human – they sent them a thank you packagae, which included everything they needed to create their own street party, or 'blog party'. They also gave them access to exclusive products – saying thank you in a personal way. They listened to the crowdsourcing, which said to send products, to offer an experience and essentially it was two-way relationship. A lot of content was naturally created through this, which is an added bonus.
David finished on some key take-aways:
Plug in a database – don't try and do it yourself, e.g. use Linkdex or another database provider
Build and nurture relationships – don't just email them, try and form a real life relationship with them
Meet in person
Understand your client's business – know they're wider plans. You're a strategic partner within their business
Create two way relationships – don't just approach this as something you want them to do for you.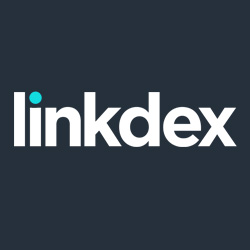 @LisaDMyers
Lisa wanted to focus on how to influence people with content to get links. Link prospecting is the start of this, it's a way to find sites that might be relevant to your client or site.
First off, analyse competitor links to see where sites are linking to. But you cant just have exactly the same as your competition otherwise you won't overtake them. Still, it is important and Linkdex is good for this. Especially because you can see the site type where the links originate.
You can also find relevant sites using the commands, e.g. Keyword + "article" or Keyword + "blog". Steer clear of content sites or those on the same server. So check where its hosted, do basic IP checking etc. But its useful to use these operators to see where you can write.
Mangia Guest Post Tool is really useful – it gives you all the commands you can search for to explore a keyword.
Using known social networks is another great method. You can use forums and social networks to find relevant target sites. Similarly you can find bloggers on social sites.
Linkdex's Linking Authors and Social Circles are now great. She uses tools like this to get the people, but you should still be looking for people who are influential in other places as well – to supplement your list. She reminds everyone that the best aren't necessarily the ones with the most followers but those with the best quality followers.
Like Matt mentioned relationship equity, Lisa notes that you build up karma points for doing the right thing. She gives an example of when they wrote a blog posts as a response to a tweet and used it as a reply via Twitter, which was then Re-tweeted.
Another example she gave was when she sent a letter (like David was saying – offline engagement) to get people involved in a competiton. In this example, they didn't even do the creative, other ad agencies did this – but they put it all together, got to the social infliencers etc. It helps to reach the right influencers.
Content outreach is the new name of link development. 99% is all about the angle – It needs to be interesting, relevant and so forth. We tend to write articles then try to place them. But the best articles work the other way around. What is the best place to publish it, then reverse engineer it from that website – what should the content therefore look like? When writing for other blogs, you're not just trying to place an article.
Social property is great for outreach. So how can we make it work? Infographics might lose their SEO value but they're still valuable and can be great link bait.
She mentions the supermodel syndrome. That is, the higher up a site is, the less likely they'll be contacted every day because people assume they don't have a shot, just like hitting on a model! So aim to place content / infographics on the best sites.
Lisa emphasises that you shouldn't restrict yourself to one niche. She has been doing SEO for a door company for a while and they have targeted blogs which write about DIY, gadgets, security, family safety, green/eco etc. They got a link from Wired with the right content – it just so happened that part of the client's product was a cool gadget.
She also offered discounts and vouchers to universities – for personnel, which got them a .edu link. Another angle is to ask your client where they studied and then place a biography on the university site with a link.
Another example is Fashion. You could link this to dating, mum and baby, health and fitness, career, travel, tech, green/eco, weddings, gifts, beauty etc. We tend to think too literally when trying to talk to people about links.
When looking at link dev and content outreach, you really need to think about cultural things – what country is it? What city? Does this open new possibilities to talk to different people about different subjects?
Rel=author is the future. This really changed the potential of G+. With this they're building author rank. It's becoming less about the page rank and more about who wrote it. Authors can then rank higher in the industries they write about.
This builds up an author's authority. By the time other authors start to realise this, the authors who are building rank now can get ahead. So it's definitely time to get a G+ profile and hook up rel=author!
Because of this the most important SEO strategy is to get people who can write really well. You need people who are creative that can write well.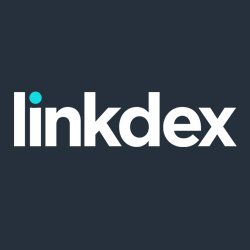 @kelvinnewman
Kelvin's presentation was interesting, founded in psychology. He called it Behavioural Economic Priniciples to Resonate with Users, or Cognitive Bias (See the Wikipedia list of cognitive biases!).
Cognitive bias is when someone acts in a predictably irrational way. Because we now need to influence people to behave in certain ways, its important to know the bizarre ways people can act and learn how you can use this. So here are the different insights that we can exploit:
Social Proof: This is the tendency of people to assume the actions of others reflect the correct behaviour for a given situation. Rel=author is a good example, as Lisa pointed out. This shows you what circles people are in which is a form of social proof, where it looks better because others have 'endorsed' it. In outreach – you can show where you've got content syndicated etc.
Loss aversion – The disutility of giving up an object is greater than the utility associated with acquiring it. For example, Kelvin says it's worse to lose a fiver than gain a tenner! So focus on what people are missing out on without your content. By saying that they're missing out on traffic and social shares your outreach can be more convincing.
Anchoring – Kelvin explains that this is the tendency to anchor on a past reference too heavily. For example, restaurants know people buy the second or third cheapest bottle of wine. Psychologically it's placing a point to sway people's actions.
Choice supportive bias – This is the tendency to remember ones choices as better than they actually were, i.e. putting a gloss on the choices you made. If someone has linked to you in the past they might be more inclined to do so again in the future, because they know they've already made a decision to do so – a decision they will likely consider favourably. To get over this first hurdle where they don't know you, you can ask them to comment / quote about a new piece of news on your own blog. Once they've said yes and trusted you – this 'yes' will influence them in the future.
Decoy effect – This is where someone's preferences change when there is a third asymmetrically dominated option. In English, you can make an expensive option look better if you include a worse option.
Distinction bias – Viewing two options as more dissimilar when evaluating them separately, than when evaluating them together.
Experimental bias – This is – Kelvin points out – interesting in the world of outreach, with a scientific outreach using CRMs and so on. This is the tendency to believe data which agrees with their or your existing expectations. People want a certain outcome. If you want to conduct a study to prove something, you'll probably prove it.
Hyperbolic discounting – the tendancy for people to have a stronger preference for more immediate payoffs relative to later payoffs. But this can change when they're both quite soon.
Knowledge bias – Kelvin always drinks Diet Coke because its familiar, even though in a taste test he prefered Coke Zero!
Post purchase rationalisation – his apple TV is amazing, he maintains! Tap into this when doing content outreach. These are the people you want as your advocates, as they will say something's good because they want to believe it is!
Pseudocertainty effect – the tendency to make risk-averse choices if the expected outcome is positive, but make risk-seeking choices to avoid negative outcomes. You can frame your decisions / outreach with this in mind.
Zero risk bias – The preference for reducing a small risk to zero over a greater reduction in a larger risk.
False consensus – the tendency to overestimate how much people agree with you. Be prepared for the eventuality that people won't necessarily agree. Decide where this content goes and then ask them if they even want it.
Dunning-Kruger effect – The tendency of unskilled individuals to suffer illusory superiority, and the reverse – people who are good at something have a lack of self-confidence.
It's amazing that how you word an email, write a tweet or open a phone call can influence how people respond to your outreach. It's worth spending some time learning about how people tend to react in these strange ways and bear in mind what you can do to make your outreach more successful.
Judith Lewis: Beyond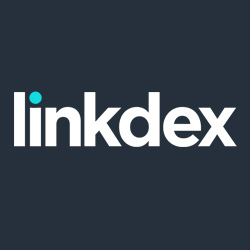 @JudithLewis
Traditionally Judith liked just contacting people online and didn't really enjoy phoning people or meeting them face to face! But this is changing – it's becoming more important to meet influencers.
She identifies influencers and works out what they write about etc.
Her team are building old fashioned PR relationships, even when they have nothing to pitch – they're constantly engaging with bloggers they work with to have lunch with them and keep them happy etc. [Returning to this idea of relationship equity or karma points]
There are different people they talk to when pitching ideas. They need to know what the bloggers need – you can't just push content onto them. You need to build content ideas around what they need. Do bloggers want top tens tips, insider tips, speaking to other influential people? What do they need from 'us'? Judith gets lots of response for this. By actually being friendly and engageming with them, they always get a link, maybe not always an anchor text link, but a natural link which is pretty much guaranteed.
Collaboration is a vital part of this.
You have to ask, who do people trust? One consumer will trust another consumer's opinion or blogger's opinion. Ads aren't that trusted. Interestingly, people will trust (to a certain degree) what people have written on their own website.
Search is the most influential research point in the purchasing cycle.
Another key question to ask yourself is why do people share? Judith tries to help others with their blogging and part of this is understanding how they're work is getting shared around.
There are seven types of social sharers and it's interesting to see where they share:
A lot of them still share via email, but Facebook is also a big location. So she helps people with rel=author and helps them get established on Facebook etc.
As some of the other speakers have mentioned, it's not just about the blogger, it's about the next people in the chain – the people who share. Your content is way more valuable to you if it's not just the blog it goes onto for one link, but when it gets shared around and earns you lots of links.
Future sharing activities are interesting to consider. Judith suggests that in the future people might share personal milestones, travel plans, ticket purchases and charitable donations.
So ultimately we need to help our bloggers become really, really influential; to make them the voice of the expert. She needs her bloggers to become more influential so it attracts links, rankings and eventually affects sales for their clients.
So think a bit more like a PR or social media agency.
After online interaction, 43% in the UK prompted to purchase because they have a direct line to the business.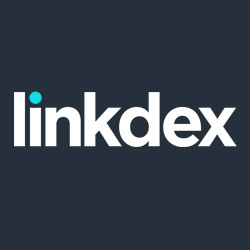 @walshybhoy
It can be helpful to find people who might be influential in a year or two and then help them get there.
Sean outlines what makes an Influencer. They are is influential (as he says – unsurprisingly), they're connected, content creators, content curators, demanding (e.g. you need to build a relationship with them, not just ask them for a link), and possibly established – but do they really need to be established?
Because he likes football he describes this as scouting potential talent, but admits that in terms of the hours / investment you need to build these relationships it can be expensive.
Organic is becoming more competitive to create and to seed high quality content with influencers. And with paid influencers are getting more savvy to costs and their own value.
This is where scouting comes in. But what attributes should you be looking or?
It's a tiered approach – it's not just one category. There are super-influencers (household names etc), influencers (savvy, established, pretty well known), and the the future influencer (power user, curator, brand hungry, growing with a decent social following, producing good content)
You can look at their social tells. So how big are their networks? (7000+community), how fast are they growing (68% growth) etc.
Industry tells too: are they being noticed by their peers? Have they received any blogger awards, blog roll recommendations, is there content sharing, guest blogging and inter-linking between the blogger community?
And also SEO Tells: is their site starting to reap the rewards from SEO? Is the site traffic growing month by month? What does their backlink profile look like? Is their site becoming more prominent in search?
Blogger outreach isn't new but it can be long, so be polite, be honest and be useful to them. Why would they want to engage with your brand? What are you providing to their readers and their audience as well? Bloggers think about this and care about it, so it's worth considering.
However, be aware that they might blog about your mistakes. So don't try to force anything on them or con them in any way.
So in terms of outreach – how do you do it?
The first part is content curation, aka Ego-baiting. For instance "we like your content and want to position ourselves in line with what you're doing". This is also a great way of monitoring for rising stars.
Content collaboration is another step. So bring them in and say "we're thinking of writing about something, do you want to come in and give your opinion?" Customers don't particularly want to hear from your brand – they want to hear from people, especially people they trust.
Listen and then react to what they're saying.
In terms of what you have to offer – you can use your social community as a bargaining chip, providing you have a large and powerful social following of course.
Exclusivity is another good tool. The influencer relies on time, if they have the scoop then they yield the influence. But when giving exclusives don't forget that bloggers compete against each other.
Educating people is another great way of helping young talent and building them into influencers. If they're worrying about their WordPress site, helping them would really win them over. You can also bring them to events.
The benefits of this are extensive. You will create better influencer loyalty to your brand. The results are worth the long relationship building process. It is also a cheaper overall cost for online PR too – yes it takes longer, but in the long term you have someone – an influencer – who can give you behind the scenes access, create content and introduce you to new influencers. And it's all earned media – Google will see that its all organic.
What you're looking for is a brand champions. Someone who trusts you, this takes time. But ultimately treat bloggers and influencers as they are humans – give them something worthwhile etc, but you always have to be honest and upfront. "This is why we're doing it – we want you to be the brand champion for our brand. And in exchange you'll get access to exclusive stories, content and events" etc.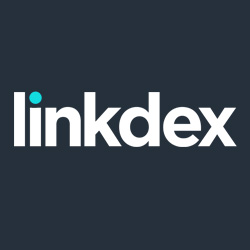 @ChelseaBlacker
Chelsea starts by explaining that these are the lessons she has learned from 37,320 minutes of blogger outreach! They had a challenge to build a certain amount of unique domain links in a set period of time.
They used Linkdex for competitor analysis to see where their links were coming from. When when they saw a large amount coming from blogs they found all the competitor blog posts and analysed saw what was doing well.
She suggests that persona development helped them a little, but doesn't believe it's that important. The whol "this is Ian the Influencer" concept isn't necessarily accurate. She believes that they're people so write good content you believe is good and they'll enjoy it.
Getting a brief to the writer is difficult, so she had a stock email with a sample brief classifying the due dates etc. And if the writer got back to them, she gave them a brief and saw what they came back with.
In terms of writers – she found student writers were really keen but then didn't always follow through. Maybe she was unlucky but she stresses it's important to select people who are responsible. Though at the other end of the spectrum academics wanted payment! So she went to hobbyists for good, reliable content – people who were passionate about it. She recommends never paying writers before you're 100% happy with a post! Sometimes the freelancers would try to cheat her team so be sure about what they're invoicing you for.
With blogger outreach, it was really important to include images. She actually suggested signing up for a quick college course to get an ac.uk email address!!
On average it took three emails to get content placed, three potential articles
She actually gave content as HTML with the links built right in, which seemed to increase the likelihood of a blog editor including them, since they would just insert the HTML and publish.
Chelsea noted that timing is a delicate balance when working with clients. You can't keep talking to them but, if they're excited you want to encourage them. Still, it's important not to bite off more than you can chew. And spread it thin.
Something she would like to try is having long term relationships with the highest quality sites (but then, she mentions, who wouldn't!) And also authorship is vital. Moving forward she'd like to make sure her writers all have G+ profiles that are plugging into authorship etc. There is a big future in this – focusing on the individual, not the website. And this is why you need to build relationships.