If you're planning to get a step-change in results from online marketing in 2014 you're going to want to create a killer plan. That's why we have gathered together senior marketers from top brands and agencies to share their thoughts and predictions at our Think Tank on what digital marketers are going to be building into our plans in 2014 to gain a competitive advantage! Here are the top take aways from last week's Think Tank.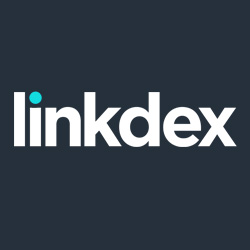 Matt Roberts, Co-Founder & VP of Product, Linkdex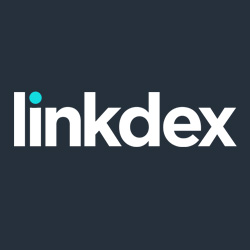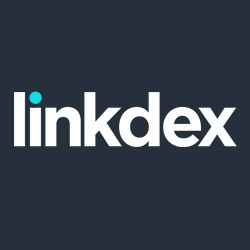 Matt has 20 years of experience working in marketing agencies with big brands and technology start-ups. This has allowed him to develop a really broad range of skills. He is currently the VP of Product  & Marketing and the Co-founder of the multi-award winning SaaS marketing platform Linkdex.
'2014 The Best Year Ever'
It's crucial to create content that genuinely resonates with your audience. Apart from that it needs to be socially shareable & visible to generate trust and influence. As a result learning about trust signals is becoming increasingly important for digital marketers since trust will be a key player in an ever more connected 2014!
Only trustworthy content can influence your audience
Brands now need to invest in next generation search
Stakeholders involved in making the digital marketing ecosystem work are: PR, social, SEO, content & analytics. Respectively, Google is a key player in influencing users choices based on their searches
In order to make 2014 the best year ever we need to measure how well we manage this ecosystem!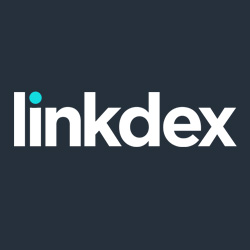 Andrew Smith, Founder & MD, Escherman & CIPR/PRCA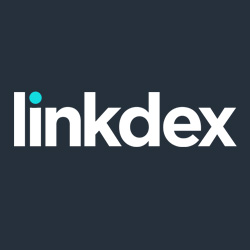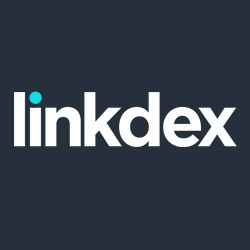 His career spans 28 years in PR, marketing, communications and journalism – always aiming to be at the forefront of communications innovation. He is co-author of 'Share This', a best-selling practical handbook about the biggest changes taking place in the media and its professions by the Chartered Institute of Public Relations (CIPR) Social Media Panel.  According to Lord Sugar: "This book is a useful guide to using social media effectively". He is also co-author of the follow up book, 'Share This Too', published by Wiley in August 2013.
'Challenges And Opportunities For PR In 2014′
Is the PR industry in decline or on the verge of a new renaissance? Challenges and opportunities abound in equal measure. Andrew's presentation highlighted the key trends and issues that will impact the overall success of the PR sector in 2014 and beyond.
Where does PR want to be in 2014? At the boardroom table, of course.
It's not about publicity alone anymore but far more about reputation and management
PR only gets around 10-15% of the total marketing budget
Reputation is becoming more and more important – so why is this not reflected in the budget split?
For a long time now PR was purely seen as dealing with journalists for media coverage
But the web has become the biggest market – meaning that reputation, coverage and management have all been shifted online
The ever green issue for PR is measurement – it still hasn't gone away but the web allows us to finally measure PR efforts
90% of our daily media interactions are screen based – think smartphone, tablet, laptop/PC & TV
Only 10% of media interactions are non-screen based – radio, newspapers, magazines
On average we spend 4.4 hours of our leisure time in front of screens each day!
Martin Sorrell, head of WPP stated earlier this year that 'advertisers should slash newspaper and magazine budgets'
A main challenge for PRs is to figure out where their audience spend their time – in order to accordingly allocate time, effort and resources
In terms of opportunities for PR in 2014 social media will remain a key area of interest. It should be driven by an editorial style mindset. One challenge arising though is to truly educate people to accept that smartphones are the primary devices of the day therefore you need to have exposure to reach your audience
Semantic search is the future with Google valuing links from trusted and authoratitive sources such as links from media sites – this will help with your SEO efforts. PRs have good relationships with journalists who provide that much needed editorial content, however all these components need to be tied into the online mix. Both PR & SEO need to work together!
Content marketing works best with a genuine editorial style mindset
All of these disciplines benefit from an editorial style mindset
Measurement is important – to see how well your efforts have worked as well as to identify areas that need improvement. What was your reach? What was the social interaction as a result? What worked and what didn't?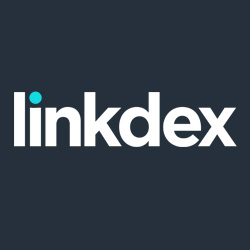 Paul Doleman, CEO, iCrossing UK & Co-Chair of SEMPO UK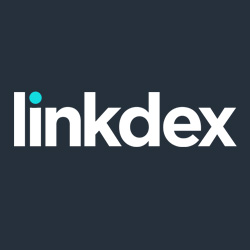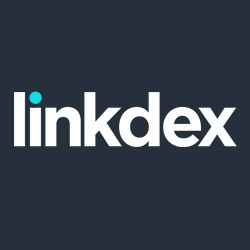 Paul Doleman brings more than 20 years of executive, technology and international management experience gained in the U.S. and Europe to his role as chief executive officer of iCrossing United Kingdom. In his role, Paul is responsible for the U.K. agency's long term growth and development.
'2014? Think People'
2014? Think People. The online marketing prediction for 2014 is simple, PEOPLE! Gone are the days of digital just being techy, today it is the every day. Google and Bing joining forces to make the web safe. The end of anonymity? The rise of quiet technologies. Disconnected generations, fighting to escape the clutches of omnipotent connectivity. Its set to be a very exciting year and without taking the time to sit back and truly understand your customers behaviours, interests and motivations you'll be losing from the get go.
The rise of mobile has resulted in flexible screens, the Iphone 6, NFC, the list is endless but key is that everything is becoming more connected!
We'll see drastic changes in consumer behavior due to those technologies which will massively impact digital marketers in 2014
Data is actually becoming rare meaning that information is becoming more and more important. We share with people we trust – brands need to know how to accurately use data as well as where to get it from which can be challenging since the digital marketing eco system now involves various disciplines due to its complexity. 2014 will be focusing on fair trade in terms of data.
Consumers online behaviour is of immense importance for brands
Vendor relationship management is highly valuable
Mobile is actually a pretty new kid on the block – technology, creativity and science are now tied together
Research has shown that car sales amongst teens in the US have declined for the first time. The reason? Because it hinders them from being connected with their peers
At Google's exclusive Zeitgeist conference Eric Schmidt stated that Google Now gave him a new jogging route basically acting as a silent concierge organising one's day. What about serendipity though? What happened to discovering things for ourselves? Marketers therefore need to provide their audiences with surprising content – putting a twist on it!
Privacy will remain a big issue – we have now seen Google and Microsoft finally fighting child pornography! However, there will be far more to come in terms of privacy issues. We have a similar online behavior to offline behavior – we want to keep things we like and delete the things we don't, the only issue is that  we can't do that online
People are moving  into smaller niches and communities where they engage with niche content within niche networks. Consumers will look for even more expertise!
For 2014 – be wise, be transparent, add value, get personal, surprise folk and respect privacy!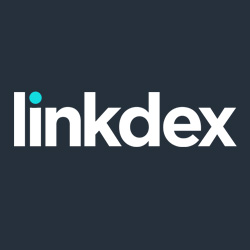 David Harling, Head of Organic Performance, Moneysupermarket.com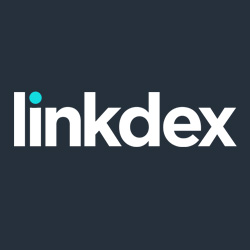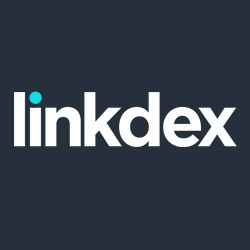 David is a digital marketing specialist with 10 years of experience with a firm grip on search and content. He is currently Head of Performance for the MoneySupermarket group after a long spell at the digital agency Razorfish (Publicis Groupe).
'SEO Fight Club'
Although we are now about to embrace 2014 for most digital marketers and SEOs it will still mean having to fight to get some of the basics in place to better understand the consumer and their value – alongside pushing for more investment and effort on site conversion and mobile –  SEOs should fight harder for what they need in 2014 to ensure they can maximise strategy and performance.
SEOs should fight harder for what they need in 2014 since they often don't get the recognition they actually deserve
In 2014 a better understanding of the customer should be your key focus – CRM and SEOs should be working together! To better understand your clients' customers you need to spend time with the CRM team. Only they can genuinely educate you about the customers helping you to develop your marketing strategy. What's the point of a strategy if you don't really know and understand the customers? Meaning that having an open dialogue with the right people is growing in importance. You need to engage with the real customers. A great brand example is DHL – they really know their customers
More emphasis should be put on site conversion: SEOs need to talk to the people who understand their own traffic – the rule should be to convert more of what you already have!
Demand more investment to optimize for mobile: you need to capture your audience via mobile any other behavior is unacceptable! Mobile doesn't mean that you have to re-design, restructure and re-launch your website – go with responsive design. According to mashable mobile now accounts for 17% of global web usage!
Better measurement needs to be put in place – push your data partners for bespoke requirements! Off the shelf solutions must not be used by agencies and brands anymore. Why? Because every business has its individual KPIs and objectives!
Restructure and expand your team's skillset for 2014 – the old agency model is outdated! Organic marketing is a complex ecosystem and should really consist of: community managers, creative pair, event managers, data analysts, PR managers and SEO engineers.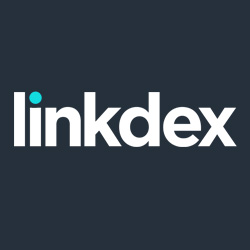 Leah Katz, Digital MD, Edelman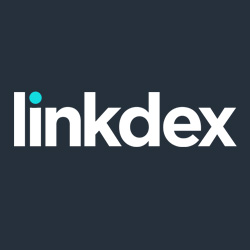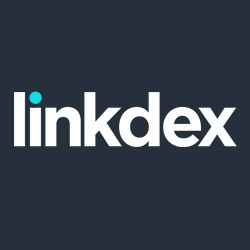 Strategic communications specialist, with great business insight and the ability to work cross-platform. Leah  became Edelman's Managing Director of the London Digital Practice in November 2012; overseeing a team of 90 of social and digital specialists with capabilities spanning the digital spectrum.  With clients including Unilever, Diageo, Anglo American and Novartis the team manage  some of the world's largest social communities.
'My Gripes With 2013, Hopeful Thoughts For 2014 And Other Musings'
6 years ago Edelman's Digital UK office had around 7 people whilst now they have a team of 90 digital professionals
70% of Edelman's digital efforts go straight to social media
The main issues Edelman have been witnessing was the lack of mobile friendly content. Apparently this issue has been going on for the last few years.
According to Leah mobile video consumption demand will continue to grow further adding emphasis on the need for brands to switch to responsive design.
Real time will gain more momentum –being live and out there is what social media is all about! Oreo is one of the brands that have truly embraced real-time
Edelman Digital is currently running hundreds of Facebook communities globally. One of the trends Leah has seen is that 'freebies' are in decline. If we look at social we now have got paid Twitter & Facebook  – and this trend will continue to grow. Paid is becoming socially acceptable!
From Leah's experience head of communications and marketing directors to this day still don't know who looks after their search efforts. Search must not be silo-ed!
Don't forget the old favourites – email still works. Email CRM is important. You have to make the best out of your database and email is still a trusted way.
The team of the future is an integrated agency team. There are various blurred lines for instance who owns social the marketing, PR or search department? Teams need to work together now – digital disciplines are too connected to be silo-ed!
Stop thinking about campaigns – start thinking 'always on'! Investing in 'the every day' should be a 'must do'
Mobile is everything – Leah shared an example of an American car insurance provider who had an app, that allowed its users to take photos of the accident at the same time submitting it to the insurance company for them to follow up on the accident. In this instance GPS could also be used to locate the accident's location.
The technology we are moving to is 'the internet of things'. The sequence will be smart phones, smart TVS – smart everything, really!
Forget big data, think layered social data – we should be able to add layered social data to everything we do this will give you insights on how to segment your audience better. According to Leah 2014 will be the year where we start fitting everything together.
We will see a new surge in user generated content – Urban Outfitters & ASOS are great brand examples!
Geo-targeting and social media targeting will continue to gain momentum.
Due to brands' current lack of mobile adoption 2014 will be the year where we will see big improvements in this crucial area
The ones to watch in 2014? Firstly, 'Amazon Fresh' – which is currently being trialled in Seattle and LA – it provides same day and Sunday home deliveries for real and fresh grocery products in real time. Amazon has quiet a significant history when it comes to changing industries. Secondly, Yahoo with its growing news operation. In 2013 we have seen several high-profile journalists being hired by the search engine including Katie Couric who will become the face of Yahoo News. Is Silicon Valley en route to become the new media publishing landscape?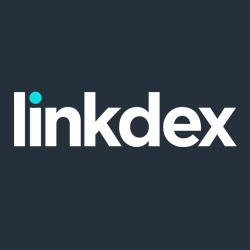 Stephen Croome, Founder, Firstconversion.com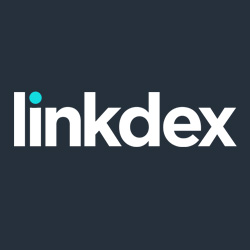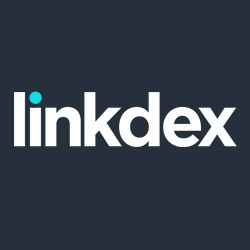 Stephen is the founder of Firstconversion.com a social advertising agency that puts content in front of customers. Stephen has 6 years of front line digital marketing consulting and operations management for agencies and start-ups, has contribued extensively to the SEO community and is a Top 20 contributor to Moz. He has a master degree in social media and writes, teaches and speaks globally on marketing.
'Opportunities In 2014 From A Full Stack Marketer'
Stephen is really excited about Silicon 'Milkroundabout' which runs regular events designed to match talented people with the thousands of jobs on offer at UK tech startups
The future of digital marketing will be dominated by stories and not ads
If we think of social sharing we need to be aware that it is no longer an advert but a personal recommendation shared amongst friends
In terms of social advertising Stephen reckons that companies will start fumbling about with social advertising, mostly getting it wrong though
Community management will be on the rise and we might even see organisations training their community managers appropriately
Morrisons have had a bit of a faux pas with advertising. Their online ads where not being turned off even though they've had actually ran out of in store stock. Obviously, this didn't go down well with their customers. Offline and online communications need to be in synergy!
Key for FMCG brands should be to use their offline dominance to drive online sales
The demand for multivariate analysis will continue to grow in 2014
Analytics forcing logins – with keyword traffic disappearing, Stephen expects more sites to force logins to enable better tracking all around
So what's Hummingbird's meaning and how does it refer to PPC? Stephen predicted that Google will test 'tier 2 ' or 'multi tier' PPC ads
According to Stephen ' 2014 is the year I am going to get my customers to share my marketing with my future customers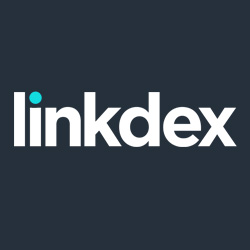 Andrew Girdwood, Media Innovations Director, DigitasLBi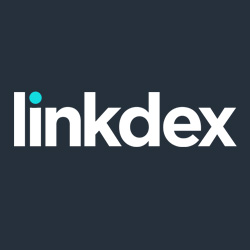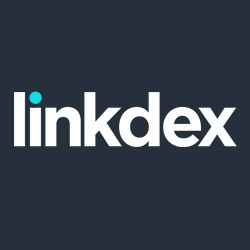 As Media Innovations Director at DigitasLBi Andrew ensures that digital campaigns are able to make use of the latest techniques, ride the latest trends, explore the freshest and best new opportunities and are fit for the year ahead.
'The Future Of Search: No Search'
Data is going to start to get rare, the reason? With numerous data management platforms such as demand side platforms, data exchange platforms, client/vendor/agency data ownerships – the picture is getting cluttered as to who actually owns all that data.
Another point of thought will be alternatives to cookies
The new type of display will continue to grow – premium at equilibrium resulting in thinning the difference between premium and biddable. Furthermore  agency trading desks will be in focus and botnets will also have a relative impact.
In 2013 PPC has been experiencing big changes – automated and creative. DSPs and trading desks will be doing more PPC. Extensions and creative will gain importance – but hang on is there a conflict between those two? Who is running your PPC anyway – your search or display agency?
Affiliates is a wise brand's game – in the early days savvy brands did it – and it has been growing ever since. They usually give a sense of security since you only pay based on the performance level. The value of data generated by affiliates will continue have a great impact on ROI. There is currently a shift in the technology and agency landscape taking place. Good affiliate networks are Performance Horizon and Impact Radius.
In 2014 SEO becomes a specialism again (it's hard to get the SEO value out of social media)! SEO has become a specialist layer and has gained great momentum within the online publishing sector. Gone are the days of link singularity. This relatively young industry has matured and become more sophisticated whereas nowadays questions are based on the fundamental brilliant basics.
Social has become very broad with specialism emerging from it i.e: social ads, branded content, customer service, outreach, community management, etc. In 2014 we will further witness closer social connections with TV and other broadcast conversation starters, however permissions and privacy will further raise issues in the year to come.
Do brands have permission to deliver better than expected service? They certainly should due to more and more connected devices. According to Andrew the device order is: mobile, TV, desktop and wearable.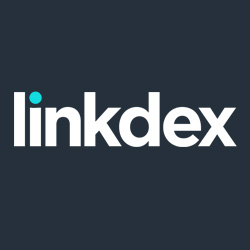 Stephen Lock, Product Manager, Linkdex & Co-Chair of SEMPO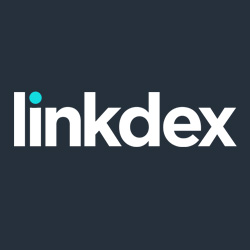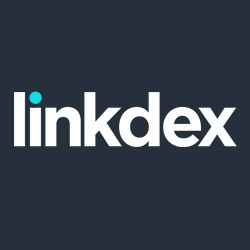 Steve is an experienced SEO and social media specialist who has worked in-house, agency-side and freelance for a number of start ups and leading brands. He has presented at numerous conferences including SMX, BrightonSEO, Think Visibility, Internet World, ionSearch & SAScon.
'Predictions For 2014 And Beyond'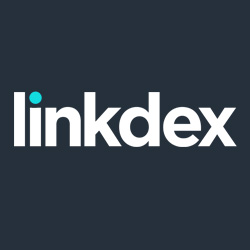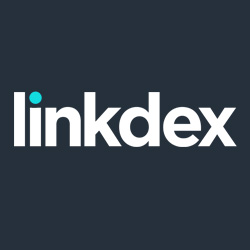 Andrew Miller, Search Strategist, BlueGlass UK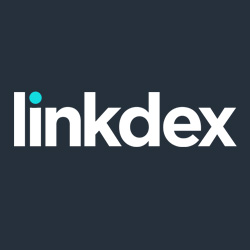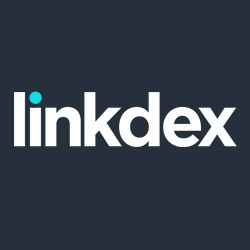 Andy is a Senior Digital Strategist at BlueGlass UK. Having originated in sales he has now spent several years working in SEO, PPC and Content Marketing. Currently at BlueGlass, focusing on data driven customer insights, Andy is working on integrating PPC and Content strategy into an overall digital strategic model for clients.
'How Using Customer Data Can Revolutionise Your Digital Strategy'
Customer data has never been more readily available. Key in 2014 will be understanding that your customers are not a series of visits but real people who perceive and engage with your brand across any number of touch points and channels. I will talk about why your data driven customer insights should be at the heart of all of your campaigns and how you can create consumer-led content by stepping into the consumer's shoes, to create a data-driven digital strategy for 2014.
So far we have indentified and treated users purely as the dots on Google Analytics but they are real people who are interacting with your brand via various touchpoints. Therefore brands are targeting them via various channels such as Google Adwords (geographical, device specific), display (interest, contextual), Facebook ads (interest, personal), newsletters (owned data), SEO (keywords?). Historically we treated traffic by their source and keyword.
The challenge for 2014 is user data vs visitor data!
It's not all about the source  but we need to find intent by looking at how users interact
Andrew suggested using event tracking to measure every interaction
It's not about how many times they have been to your site or even how they got there – it's purely about their intent. Identify at what stage of the buying cycle they are
Segment users by how they move through your site – newbies will behave differently than loyal customers
Keyword data is a signal of intent
Understanding where channels fit in as well as their integration is crucial – for instance: 'paid media' (PPC, display, retargeting, paid social) pushes 'owned media' (website, Facebook, Twitter, branded content) and seeding that into 'earned media' (SEO, social media, blogging) should be your integration process.
Use specific CRO to direct users
And ultimately integrate all the channels to target the user
It's not about the data but how you infer – the data analysts of 2014 will consist of one data nerd and one part empathic marketer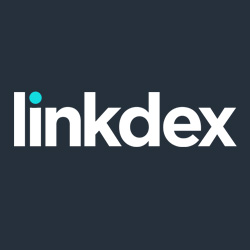 Stefan Hull, Insight Director, Propellernet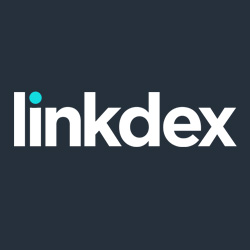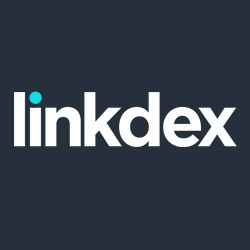 Stefan spends most of his time at Propellernet researching and delivering insight for clients. He is also a regular speaker at industry events ranging from small seminars for CEOs to large conferences for SEO professionals. Propellernet was also named the agency of the year for 2013 at both the UK and European Search Awards.
'From My Hopes To Our Predictions – Towards A Collective View Of Our Digital Future'
Smart people should stick around for longer than 9 months in order to truly drive real value for agencies and brands
Tighter briefs are needed for real success : professionals enagage with each other without any detailed briefs the only thing most brands are asking for is  usually to get more traffic and more conversions. As a result agencies and brands must work closer together – only then can we leverage expertise and performance
We try to screw each other over in terms of budgets
We should should share insight in ways that enable a broad range of people to contribute to success
Integration is key: the structure of teams and to accurately organise people is becoming crucial but at the same time it's a big challenge!
It's important to figure out why we do what we do. Step back and ask yourself 'what is a digital agency doing? How are they doing it? And why? What's our purpose?
If you re not making someone else's life better you're wasting your time!
Identify 'how' your customer is and not just 'who' your customer is –  brands and agencies are often dismissing this!
Think how you can make the customer's life richer – the channels are already in place and will continue to grow…
Spending more money and using new tools isn't the point but building meaningful relationships that deliver shared value is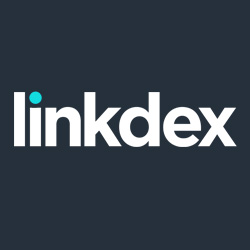 Nick Garner, CEO, 90 Digital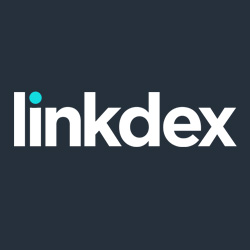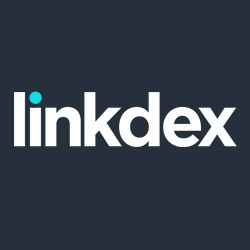 Nick is CEO of 90 Digital, the Online Marketing Communications agency. He is a regular conference speaker, Judge on the UK and International search awards and a thought leader on search marketing. Prior to this he was Head of Search for Unibet a large European iGaming business and before that search manager for Betfair.
'2014. The Year Of Google's ZMOT (Online Reputation)'
Google is making traditional SEO very unsafe. So brands are now looking at better ways to make money from organic search. Enter ZMOT. It can be described as Online Reputation to a brand online. If you have a bad online reputation it will negatively affect your business. If your reputation is neutral, there's an opportunity to generate more sales by making sure you look great online.
Google is trusted as much as traditional media. 66% believe search results are fair and unbiased

Influencers are only influential so long as they are prominent and trusted

Every search query is a question that can be addressed

3% of Google clicks come from PPC & 97% from organic search

Zero moment of truth is a game changer (and if you haven't yet downloaded the ebook, you should do so immediately)

For the average transaction made on the internet, the user will return to organic search 3 or 4 times. Each user that returns to Google must be won all over again

Google deals as a 'middleman' between people searching for a solution to a problem and product and service providers or put in other words Google itself has a huge influence on consumers!