Content marketing is not new. Even in the most modern of marketing contexts, it is possible to find examples of pioneer marketing execs reaching out to consumers with engaging content that had more far-reaching and long-term goals than traditional advertising models.
Haddon Sundblom's commission from Coca Cola to do a series of oil paintings which would eventually become Santa Claus as we know him can be considered as one of the defining examples of content marketing in the 20th century.
Perhaps, you may think, we've covered it all. Well… no we haven't. Content marketing is as topical today as it's ever been. The fact is that it will never really slip from relevance. As technology and consumer behaviour evolves, as businesses do, our craft as marketers necessarily needs to adapt and optimize best practices to meet changing demands.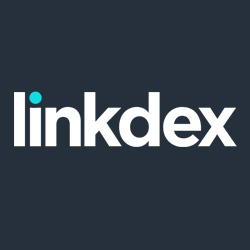 So what's new? Linkdex have collaborated with 30 of the most acclaimed authors in the content marketing space to form an exciting new eBook with the very latest from the industry. Everything you need to know about the cutting edge models, tools and techniques you need to optimize your content marketing strategy.
Leading experts from search, analytics, social media, public relations and of course content marketing have contributed to the eBook, to give a balanced and detailed look into content marketing.
With marketing currently going through the latter phases of mass adoption towards content, including the very largest brands such as Coca Cola and Red Bull, it seemed like the perfect time to open a discussion on how marketers can innovate to stay ahead of the curve.
Once again, download the eBook here:
Download our free ebook: 'Rethink your Content Marketing'
Then in the meantime we'll leave you with some of the highlights:
Does your content convey honest empathy? – Ann Handley
"The old model of marketing held that brands attracted us to them via advertising and other outreach efforts. But in today's search and social world, businesses should focus more on enabling interactions instead of chasing transactions. We should focus on helping the people we want to reach make decisions about the purchases they want to make via the online content we produce.
The key is to create helpful content that's seeded with honest empathy. How do you do that?"
Content strategy: Make your ideas your friends – Simon Penson
You see, any great content strategy requires both big and small ideas to work. Like a great piece of music your strategy should 'ebb' and 'flow' in order for it to attract engagement and retain those reading it…
The big ideas are very important of course, as it is those that will give your brand reach… but by delivering that level of content all the time you simply SHOUT at your audience and they soon switch off. Smaller, 'regulars' help break these up, so magnifying the impact those campaigns have.
See-Think-Do: A Content, Marketing, Measurement Business Framework – Avinash Kaushik
The challenge with most marketing frameworks today is that they are too business centric (selfish, if you will) and they were created in a world where options for customer engagement and marketing were severely limited.
With an eye to solving those two problems, I've developed a framework that covers content, marketing and measurement. It is squarely focused on the customer, and is structured to take advantage of the remarkable possibilities that digital presents. I call it See-Think-Do.
Reading this ebook won't just change the way you approach content marketing, it'll give you a deeper understanding of the principles and processes you need to create better, (or as we prefer) smarter content.