Today we're excited to announce a series of new features that allow you to expand the scope of your link building from domains to people. It's a development which involves not just SEO, but social media and PR. We're referring to this as Influential Author Data.
With the release of Google authorship and the prominence of social media the focus is increasingly turning from link building to link relationships. This means actually focusing on the people behind the sites, seeing who has reach & influence and then building a relationship with them, rather than targeting domains.
Identifying influential authors in your market
After you've submitted the keywords that define your market, as of today Linkdex can run off and come back with all the bloggers ("authors") that write on topics relevant to your site. You'll now be able to use this list of influencers to inform your link building strategy and reach out to the right people.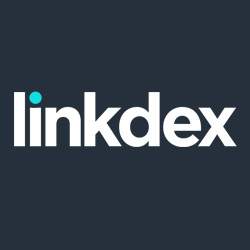 Of course, some markets are huge and we often find that there are thousands of authors in a vertical. So how can you decide which authors to contact? How can you measure your outreach and why is this more worthwhile than the type of link building you've been doing for years?
Sorting and contacting linking authors
What we're doing with this release is combining the outreach and networking of social media with the verifiable return of link building. Meaning that you can not only target influencers that mention your brand, but those that have an impact on rankings, traffic and revenue. After all, there's a difference between an author that's influential in your industry and one that actually publishes links and helps you to rank.
Once we've retrieved your author data you can search and sort the influencers in your market to target certain people. We give you information on:
Who the most influential people in your market are, but also who the mid and long tail influencers are. These people can also have a great impact when targeted correctly.
Which authors already link to your domain and/or to competing domains.
Authors that publish content/links across multiple domains, allowing you to build links on numerous domains through one contact.
Authors that are biased (link to very few of the sites in your market) and those that are more neutral and journalistic (link to a range of competing websites). This can help you understand how likely they are to link to you.
The contact details of the authors and their social profiles so you can create campaigns, select the authors that will offer the greatest return and then create a relationship with them through social, email and in person.
All these insights allow you to build relationships that will resonate through influential networks and result in a measurable return: links, rankings, engagement, value, conversions and revenue.
Link relationship round-up
As you might already be aware, author is the hot topic at the moment. Here are some further posts which show how important it's becoming to target authors and build link relationships:
Start combining search, social and PR
Once you've logged into the platform you can go to the new 'Social & Contacts' tab to begin adding domains and find your market authors. Please do email us for help and support.
If you're not yet a Linkdex user but would like a first-hand look at this new release, get in touch and we'll give you a free demo. We'll also be publishing more about link relationships and how you can use this new innovation, so keep an eye out over the coming days and weeks!