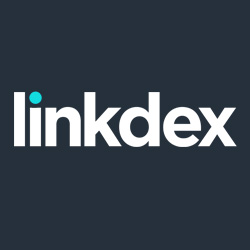 Today our VP of Product, Matt Roberts lead a panel discussion with Kevin Gibbons the MD of BlueGlass UK and Verve Search's Max Brockbank who's Head of SEO about "How To Earn Visibility & Links Through Killer Content Strategy".
Kevin Gibbons, UK Managing Director, BlueGlass Interactive UK, @kevgibbo
There's no longer a debate if content works – Google has made it our only choice! Last year's Penguine update resulted in a huge growth in quality content in order to gain online visibility. Link building that is purely based around non-human engagement simply doesn't work anymore.  Low quality content sites are usually immediately visible as they don't have any social share button, for instance. This means for the industry that Google now has more quality signals in place than ever before.  They will immediately know people's online bounce rate and that's an indicator for them to detect low quality sites. The main focus should therefore be to publish content your audience can resonate with and not just for link building.
Our focus should be on traffic from social media sites (how well connected is your brand with its audience) as well as from writers who have authority and influence within the industry. Don't think so? Think again because Google is actually checking your brand's online reputation with its so called "Sone Reviews". It's no secret that social is crucial to gain data & insights of your audience, however you must not give up on links yet! According to Kevin UK ranking factors rely heavily on
Facebook shares – 0,35%
Facebook Total – 0,34%
Nr. of back links – 0,34
Facebook connections – 0,31%
Tweets – 0,24%
% of back links with keyword – 0,26%
% of back links rel-nofollow – 0,16%
Keyword in domain name – o,11%
Keyword in URL – 0,04%
Image count – 0,04%
keyword in description – 0,03%
So clearly you don't want to miss out on that even-though you might like certain content you won't always write a blog post about it but you might want to share it socially anyway!
One of the main challenges Kevin is facing is that re-educating clients on quality vs. quantity. You need quality, method and patience to get a successful link building strategy in place. Your SEO strategy has to be at the centre of anything you do –  content creation, how will the outreach team get that content, what channels will they be using,etc. As a result your SEO strategy should clearly define your social media and paid media outlets. Therefore provide engaging content with your audience in mind. Kevin also provided a very engaging video – watch it
here
.
So what's at the core of this? You have to define what you want to give to your audience!
The world is your oyster – there are various ways to create engaging content. Use insightful data and wrap it up nicely – animated videos, info graphics the list is endless, really as long as you are
useful (Vouchercodes has done it really well – they transformed product marketing into actually really interesting pieces of content – see for yourself)
be agile (respond accordingly to what your competitors are doing)
For best outreach results you need an audience for your social media efforts who like, share and re-tweet your content. Even-though you might not generate a vast amount of links you'll still create and grow your audience.
Kevin's 4 Key Factors for Link building success
educate your client and boss to focus on the end result & be prepared to learn along the way
your publish button is your biggest link building weapon. At BlueGlass the average links per post outreach metric is used.
Send Google your brand signals – they cannot ignore them. Every brand has its own signal and importance for Google – if people are talking about your brand Google will know about it. Or just make your brand the market leading keyword such as match.com – genius!
Your outreach placements generate natural links and co-citations themselves
Max had a rather different approach as his background originally was in journalism he therefore drew close comparisons between journalism and high quality content creation. So why does web 3.0 suddenly change everything? Haven't newspapers always focused on novelty/interest, trust and high quality content? Even 100 years ago newspapers concentrated on providing novelty, stickiness, regular updates, trusted stories and authors – sounds just like our industry, right?
So what can we learn from newspapers?
Make your title stand out and add a local angle – you can't ignore local since the rise of mobile.
Rel=Author is a Google signal that has to be taken into account and will also generate trust amongst your audience.
Your search snippet is the first point of conversion – show what you are all about
Write content for your audience – what are they into?
Use user generated content – interaction from your readers is great – not only does it give them a purpose but they'll also share it with their peers
Be topical and timely. Plan ahead to catch the mood. Be there when things change – what better medium than the web to just do that? In newspaper terms "you are only as good as last evening's news", really. The internet is now and live!
Good writing can be taught but the best writers are born – Shakespeare.
Hire good techies but hire even better writers.
Last year alone Google tweaked its algorithms about two times on a daily basis – can you now see that we have to move towards an integrated content strategy in order to gain better visibility rather than trying to trick the algorithms?
Max generously shared Verve Search's link worth evaluation: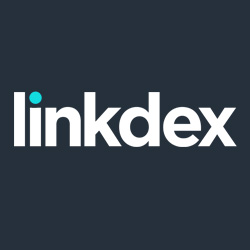 as well as the worth of multiple links from the same domain: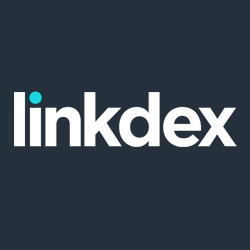 The new web is about quality links and NOT the quantity of links!