It's always surprised me how many businesses only track the performance of tens or even a few hundred keywords when the number of keywords they are found for or bid for far exceed this number.
For me this is a mistake. Defining the keywords you want to be found for correctly means optimal volumes of keywords need to be tracked, not minimal. I say this because not doing so stops you planning and executing a project based on plans created on the back of data insights.
To illustrate why I think defining and measuring your optimal keyword universe is important I've divided a typical project into phases:
Phase 1 – Finding & Defining Your Keyword Universe
List & Segment – Segmenting your large and carefully researched list of keywords into groups.
Once you've done this you have the foundations for building out a campaign.
How Linkdex Helps You Do This
Linkdex has been developed to help you define the keyword universe a business should want to be found for, value it, benchmark performance against competitors and improve performance through time by optimizing existing content, originating new content and help create trust and authority by generating links and social signal.
The three building blocks we've added to make it easy to do the first part, "define your keyword universe", are:
Keyword Research – Give you access to the Google Adwords research tool and allow you to see which suggestions you're rank checking currently and which might be good new additions.
Analytics– We've noticed that Google Analytics reports lots of keywords you're found for but not rank checking. To help you get the best of these keywords inside your Linkdex project we tell you about the number of searches last month on that keyword and whether you've had any conversions from it. Once you've found your opportunities you can select the keywords for rank checking, add them to keyword tag groups and into your target universe, and begin the process of being found and making money from them.
Adwords – Adwords campaigns and their ad groups usually contain thousands of keywords and include a wealth of information on which keywords make you money. This information is often overlooked and we wanted to make it easy to access the data and use it. So we've pulled in this data including information on impressions, clicks and conversions and marked the keywords that you have and haven't got ranking data for. Once again, we've made it easy to pinpoint the best of your keywords, select them, group them with tags, then rank check them.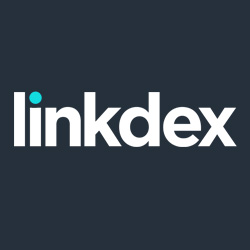 What you should have after using these three combined sources is an expansive, highly relevant list of keywords with great revenue potential, and all curated into relevant keyword groups using tags.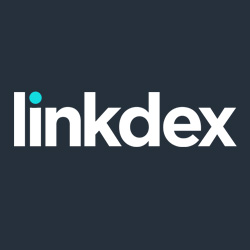 Phase 2, 3…8
Once you've got your universe Linkdex helps you complete lots of the next stages involved in building on these foundations, including:
Assess Potential – Calculating potential group value based on metrics like searches, potential monetary value and conversion
Measure Gap – Benchmark performance against competitors to understand the gap
Audit Content & Links – Look for SEO content weaknesses and content development opportunities
Plan – Create a detailed plan that includes competitor analysis, objectives, strategy and clear deliverables and desired outcomes (something I call "the experiment")
Execute – Planning only points you in the right direction, doing is the only thing that builds rankings, traffic and revenues – which in most cases means developing content on and optimised website and building link and social signal
Measure – When you complete the tasks needed to carry out your experiments, yon need to monitor whether the keyword and their groups have had their performance affected in the desired way – our SEO reporting dashboards are perfect for this
Repeat – Because you focused your efforts, defined your experiments, executed and measured the results, you're now in a position to refine and repeat. Dropping what appears not to work and increasing your efforts on what is working.
If you've not spent the right about of time on Phase 1, Phase 2 becomes impossible to do well.