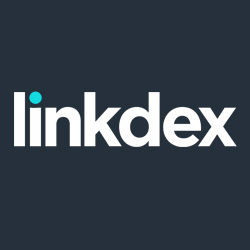 Linkdex!
It is with great pride and excitement that we learnt of the news that we had been selected by the Econsultancy judges as the winners of the 2010 Innovation Award for SEO / Natural Search.
To be listed with other winners of the calibre of Dell, Jimmy Choo, Hiscox and CNN is a great achievement.
The winning entries were selected by Econsultancy and an international panel selected from companies themselves known for innovation such as BBC, Mercedes-Benz, Dell, Telefonica (O2), Dupont and BT. The awards, now in their third year, attracted more than 350 entries. Digital thought leaders such as Paul Boag, Sam Decker and Ian Jindal were also part of the judging panel, as well as Econsultancy CEO Ashley Friedlein, Director of Innovation Chris Lake, and Research Director Linus Gregoriadis.
Econsultancy CEO Ashley Friedlein said:
"2010 was another exceptional year for digital innovation, and this is reflected by the extremely high calibre of awards entries we have received from around the world. It is always difficult to narrow down so many great entries but we believe the list of winners and commended entrants is a showcase for some of the best developments in this space over the last year."
John Straw, CEO of Linkdex said about the news:
We are delighted to get such early recognition of Linkdex's extraordinary ability to help businesses get to the top of Google."
A full list of winners can be found at Econsultancy