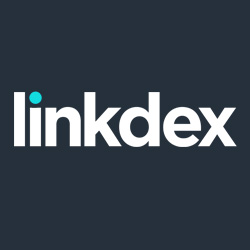 One of the best talks of SES London 2013 so far has been Lee Odden's deep dive into content marketing. The CEO of TopRank, Lee has reams of experience when it comes to planning, creating and promoting content.
He began by referencing the Econsultancy report where over 90% of those questioned believed content marketing would become more important over this year. And, as he mentioned, there's been a massive influx toward the practice in light of Penguin and Panda updates.
So how can brands create the right content and get it into the right hands?
Planning
Everything possible in content marketing is facilitated by good planning. Some of the best examples come from brands that have planned in advance how their users are going to be involved in the process. This could include combining social media with content creation. In other words, asking your customers to generate ideas, reward the best ideas then use them to create content.
But it goes further. As we'll mention in more detail later, you should know before you create content how you are going to repurpose it and promote it. All of this requires thorough planning.
Optimize Your Content
Of course, right? Well Lee notes that some creative agencies are perhaps a little too focused on the 'creative' (and on receiving awards!) and won't always optimize content for search and social. He gave a great example of Hostway's infographic novel – a really great content idea – which his team blogged about. And now their blog and the images they used dominate the rankings for 'infographic novel'!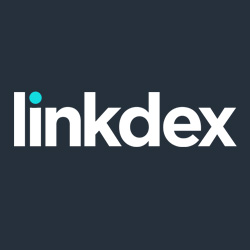 As good examples he drew attention to Tom Fishburne (hah, 'drew'…), a cartoonist who has built in a sharing facility to help his content work for him and tablespoon.com which really integrates their social channels, not to mention their page which tracks all the current, real-time user engagements: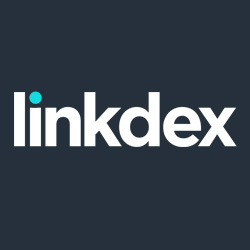 Inbound Marketing
When planning content, Lee said, it's useful to think about which media formats, messages and stories will naturally attract traffic. What will help you track engagement and see people convert?
He noted that you cannot sell to everyone. Some people might appreciate your content and share it, but there are some people that will never buy from you. So don't always try to sell and convert – the power here is in the natural word of mouth that results when you create relevant, engaging content.
Personas
Just as sales might use a set of personas to categorise and target their message to each lead, as should your content team consider the audience in the planning stages. Not only what they might be receptive to (e.g. what types of media), but you can use content to lead them through the customer life cycle:
Awareness, Interest, Consideration, Purchase, Retention, Advocacy
Key Points
Lee's key points for creating content involved:
Visualising T

rends – e.g. look at the keywords you're ranking for and the anchor text linking to your competitors (which Linkdex can do if you have an account) and turn it into a word cloud. Sometimes this will highlight something you could have missed.

Looking at your site – What are users typing into your site search? Perhaps you can write content about that?

Frontline Staff – If people in your company answers questions via email, ask them to BCC you in so you can see what FAQs exist in your business.

Become a Publisher – Borrow ideas from magazines, publish recurring features and generally act as though you are a publisher. What stories can you tell?

Customer Journey – Use the personas you created and understand their goals. From this you should be able to understand what content works best.
Another key takeaway was: Facts tell, stories sell.
By that he means we should always be looking for the story – the persuasive hook that gives the facts real meaning and emotion. Lee emphasised that content marketing isn't about throwing up a load of blog posts, it's architecture – planning a strategy which can deliver the best, most relevant content to the right people at the right time.
Types of Content
Evergreen
Original, unique and timeless content that will continue to attract links and shares no matter how 'old' it is – as long as it's still relevant.
Repurposed Content
If you have a video, suggests Lee, take screenshots and upload the images to Flickr. Or transcribe the text into a blog post. Make your content work for you. They did this with their Secrets of Content Marketing, to great success.
Curated Content
TopRank's most popular blog posts are apparently the weekly round-ups of other content. They even get staff members in on the curation so it shows off a little personality too. Curated content is a great way of producing content easily and regularly. [Just see our Weekly Recaps for an example ;) ]
Co-Created Content
When done well, this can be really powerful. What's more, by its nature it encourages social promotion because it involves others at an early, collaborative stage.
Promotion
Once you've created your content, you need to promote it. Lee mentioned that personal relationships are key here. In his words, you wouldn't amass an army the day before the war.
When it comes to promoting content, you will hugely benefit if you have already spent time finding influencers to market to, forging connections and making contacts. When he was promoting a recent piece of content he sent 500 separate messages in LinkedIn, asking people nicely if they could please share his content. It's a lot of work to advance these relationships to this stage, but worth it once you have.
And finally, without transcribing every word Lee said!, let's end with his note that great content isn't great until people have found it.
If you have any tips for content creation or promotion, please let us know! We'd like to hear your opinions. Thanks to Lee for the insightful talk too. You can read more of his ideas on the TopRank Blog.