This is the second of a series of posts where I explore some of the advanced features and use cases that can easily be missed in Linkdex.
In the first of the series I looked at Visibility. Today's focus is the Entity Search.
When looking at the content ranking for the 60 million + keywords that fuel Visibility, Linkdex goes beyond just looking at the URL ranking, we visit the page ranking. Whilst we're there we look for the various forms of mark-up that tell us who wrote the post, what their social profiles are and we return the data for processing.
Processing the data involves working out whether we have seen the authors we've found before, if we have the necessary evidence we can match multi-domain authors and their social profiles together. This means we get a complete picture of individuals, where they write and the topics they write on, and where they share their content and socialise.
Then we forecast the traffic an individual gets from their ranking content based on ranking keywords, search volume and ranking position. A similar methodology to SEO forecasting.
When all of this is done and made available in our Entity Search Engine, we've got a very powerful slice of the web for SEO and PR professionals to exploit. The key benefits of this data include: 
Topical Authority – The authors that rank for large numbers of keywords on a specific niche might be considered 'topical authorities' by search engines. Entity Search finds topical authorities.
Trust – The authors that rank for large numbers of keywords are trusted along with the domain they write on. In an age of domains being disavowed and domain trust being critical, are there a better measures of domain and author trust than topical authority, traffic and rank? Entity Search finds writers that are trusted by search engines.
Audience – Then there's traffic itself. If you want to work with authors that have an audience then knowing their content ranks and has a consistent audience on the topics that interest you is priceless. Entity Search finds topical authorities.
Watch this video to see a bit more about Entity Search.
Advanced Entity Search Filters
So what features do I really like in Entity Search? The first is the number of keywords you can search on. Entity Search allows you to search for authors using up to 50 keywords at a time, by keyword tag group.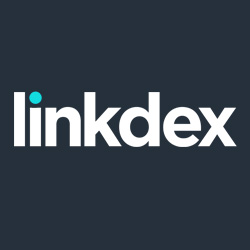 Then there's the filters that allow you to filter by Rankings, Traffic and Keyword Search Volume. Handy if you're only looking for the authors at specific bands of the food chain.
Finally there's the potentially powerful feature is the tick box that excludes keywords and therefore authors that are ranking for keywords that are related to coupons, vouchers, discounts etc. Which for some markets can be a distraction if you're doing specific types of outreach.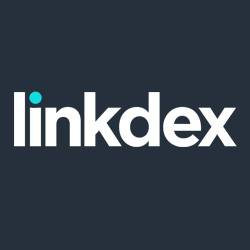 If you do any outreach for campaigns where finding the people that are topical authorities, trusted and have a audience, you should give this a try. It's unique.