Last month we were delighted to receive the 2013 US Search Award for Best SEO Software and on Thursday night we followed that success by winning the same prize at the UK Search Awards. Winning in both countries is a great recognition of how Linkdex has evolved over the past year to develop some exciting market-first technology and become a must-have platform for brands and agencies around the world.
An Enterprise SEO Platform for 2014 and Beyond
Part of what makes the platform unique is that – despite winning in the Best SEO Software category – it's not solely an SEO platform. This is because to have market leading visibility in search engines you need to also be great at Content Marketing, PR, Analytics and Social Media. So with a search marketing lens Linkdex provides the data and platform to bring the relevant skills from each of these marketing disciplines together in order to outperform the competition. We believe this integration is what will help brands win in '2014 and beyond'.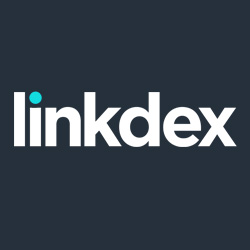 Thank you to our Clients
As a SaaS platform we are very lucky to partner marketers from many of the best brands and agencies in the world. It's the strength of these relationships that is helping to continually enhance the platform. In fact, with the help of our clients, Q1 2014 promises to be our most innovative period of development in the companies history.
Find Out More
If you're interested in signing up to the platform, or simply want to find out whether we can help you make more from your online marketing channels – fill out the form on the right and someone from our team will be in touch. We look forward to discussing Linkdex with you in more detail.