Today we have some exciting news for you… As of December 1st Bas van den Beld will be joining the Linkdex team!
Linkdex is a little over four years old. Almost four years ago after we launched we took a team to SES London to show the industry what we could do. It was the first time we showed our product to the bigger crowds and luckily the responses were great. We met up with many industry people to get feedback and see how we could work together.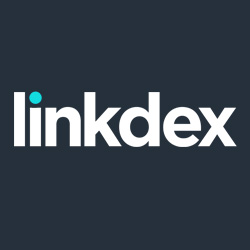 One of the people we talked to that day was Bas van den Beld. Bas at the time was running Searchcowboys and hosting a radio show on Webmasterradio. As a speaker he and one of our founders, John Straw, had been on stage together before and John got Bas to look at the product. Matt Roberts showed Bas the product and a friendship was born, between people and between Linkdex and Bas.
In the four years that followed, Bas and Linkdex connected on many different occasions, either working together on events or via State of Search / State of Digital, which Bas founded. And every time the cooperation was a success.
Many times the talks went further than just the occasion we were at together, and many times we talked about how we could do more together. The timing was never right. Until now.
We are happy to announce that as of December 1st, Linkdex and Bas van den Beld are going to work much closer together as Bas will join the Linkdex team, working on the Social and Digital PR and Marketing for Linkdex and Momentology.
Matt Roberts, Chief Strategy Officer at Linkdex is happy it finally came through:
"We've been trying to make this happen for a long while. It's now happened and Linkdex are excited have one of the industries most respected and knowledgable marketers in the team. Helping to tell our success story to the world as we continue to innovate and grow."
For Bas and Linkdex this is the best moment possible to intensify the work they do together. Bas, who will still be doing his training, consulting and speaking and will continue at State of Digital next to Linkdex, was looking for a new challenge and Linkdex is at the stage where it wants to take the next step, PR and Marketing wise.
In the next few months Bas will be putting over 15 years of Internet Marketing experience to work, giving you a better view of what Linkdex can do and helping Momentology grow to new heights.
Bas is looking forward to the challenge:
"Working with a team like that at Linkdex has always been on my wish list. Somehow we always knew this moment would come one day. I am looking forward to working with smart people on a great product!"
Want to get to know Bas?
If you don't know Bas, you can follow him at @basvandenbeld, his personal websites are basvandenbeld.com and State of Digital and of course read, you an now read his articles at Momentology. But here are some fun facts you might not know about him:
Did you know Bas van den Beld founded 3 major sites that became highly successful in the search industry? Searchcowboys.com, StateofSearch.com and its successor StateofDigital.com.
Did you know Bas used to study history?
Did you know Bas is married and has three children in the age of 5, 7 and 9?
Did you know that in the past two years Bas traveled to over 15 countries world wide to speak? Including countries like Iran, Ukraine and Iceland!
Did you know Bas is also a trainer in digital marketing topics?
Did you know Bas is Dutch? And that he is not the first Dutchman at Linkdex?