It's #TheEndofAnEra at AMC, but #TheBeginningofAnEra at Linkdex as our U.S. base grows coast to coast.
2015 may mark the end of Don Draper's journey on Mad Men, but it's a year of continued growth for Linkdex as we expand our global footprint by opening a new office in Los Angeles.
To get a better idea of what our new LA location means for Linkdex specifically and the search marketing space overall, we sat down with Christopher Hart, Head of U.S. Client Development and something of a Don Draper type himself, to talk about the new space.
So: Why is Linkdex doing this?
I've long been based in LA and have built up an impressive roster of clients, including both agencies and brands. But we are growing at such a pace on the West coast and internationally — particularly in Australia — that it is time to start hiring more account managers and sales team members. And with a larger staff comes the need for larger office space.
We're a company focused on customer support and to stay ahead of our client needs, we've opened the new office as part of an aggressive growth strategy across the US and beyond.
Being an enterprise SEO and digital marketing SaaS platform with as many brand and agency relationships as we have, opening the LA office gives our existing clients on the West coast and in Australia greater access to our now local and growing team.
Our relationships with clients are very personal, so a commitment to being local and better able to serve their needs was a simple decision. Client development and customer support is more than just taking calls and answering emails or the number of people LinkedIn says is working at a company. You can't be all things to all people, so you need to give the best you can to the clients you have and take on new clients that are the best fit for your company. Pay attention to your clients' needs and the rest will follow. That's my goal and that's why we're expanding our presence in LA.
Where is the new office? Why did you choose that location?
Our LA office is located at: 12777 W. Jefferson Boulevard, Building D, 3rd Floor, Playa Vista, CA 90066.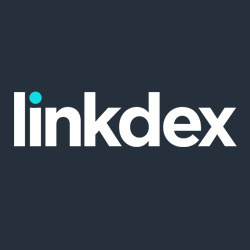 Playa Vista is in the LA neighborhood now known as Silicon Beach because it is THE tech hotspot in Southern California for start-ups and VCs. In fact, Google is moving YouTube right across the street from our office. And Playa Vista is already home to heavyweights like Facebook, Electronic Arts and Sony.
We know Silicon Beach is an increasingly popular hotbed for start-ups and we want to be right there alongside them.
But – don't get me wrong – beside positioning ourselves to work with new startups, we're also here to make a run at everybody else's business. We have a best-of-breed product and we have only just started to break into the US market. Agencies and brands that are discovering the Linkdex platform quickly understand the unique value it brings to their teams beyond existing offerings from our competitors. For example, with the recent addition of Entity Search, our clients are able to easily identify influencers and they like the platform's direction and momentum.
What's the new office like?
As you'd expect in Silicon Beach, our new office has every high-tech amenity you can imagine, including a game room with Xbox One and PS4 consoles, four flat-screen TVs and eight gaming lounge chairs, as well as a lounge with foosball and private phone booths.
And as if that wasn't enough, we're across the street from the Runway Mall and only a mile and a half away from the beach.
Who will be based there?
I will be based in this office, along with a team of account managers and sales personnel. We're also actively recruiting to build our team even further.
What clients will you serve from LA?
From our West coast base, we'll serve clients primarily in the LA area, as well as in Australia. A number of our existing clients already have offices in the region, but we're also looking to expand our base of agency and brand relationships.
What's next for Linkdex?
Linkdex has 26 product releases a year and the roadmap is chock-full of innovative updates that are driven by client requests and needs.
What else should we know?
Linkdex continues to be recognized by its peers, including an award for Entity Search additional nominations in the 2015 European Search Awards . We recognize we're in a hyper-competitive space with companies that are doing great things and it's an honor to be recognized as a top player alongside them.
What's more, our international roots are a distinct advantage: Not only do we have London manners, but also a New York work ethic and now some LA flair.
Don't Miss Our Launch Party and Meet Up!
We will be hosting a Launch Party and the next Los Angeles Digital Marketing Meet Up at our office on Wednesday May 20th, starting at 6:00 pm. Please RSVP via the Meet Up page or call our office for details +1 (424)-289-2687. You can also find the address and map on our Contact Page.