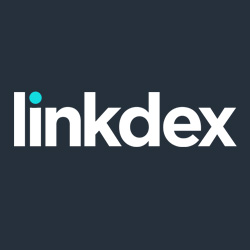 There are conferences and events, and then there's the Adobe Summit. The Adobe Summit is a standout conference in the digital marketing calendar. Why, you ask? Firstly, attendees of the event, held on April 29 and 30 in the impressive ExCel Centre in London, can expect one thing: to be inspired.
Inspiration can be found throughout the event. The great speakers, the venue, the networking opportunities and of course the expo hall. All is set up to inspire.
This years agenda features several speakers that do just that. Our personal favorites are people like the CMO of Adobe Ann Lewnes, David Shing Digital Prophet at AOL, and what to think of Eric Bernhard, the eCommerce Insights Manager at Dixons Carphone.
There are also plenty of networking opportunities, just take a look at the agenda; it's looking like two days full of inspiring talks.
There are also some incredible networking opportunities. One of the key reasons people attend the Summit, or any conference for that matter, is to connect. Connect with the people who are speaking, with your peers, with colleagues who run into the same issues and problems as you and of course the vendors.
The Summit is the place to find those people and hook up. And it's the place to take a look at the platforms you've always wanted to see. Or to hear about the latest updates on the platforms.
At the Adobe Summit in Salt Lake City we chatted with tons of people, at the same time showed them our latest additions to the platform, like Entity Search and the improved Forecasting and made the best new friends you can imagine.
Just like in Salt Lake City we will again be present to meet up with inspiring new people. People that helps us craft the newest improvements on the platform. And people that want to be inspired by what the platform has to offer now.
We'd love for you to come by our stand and chat with us. Let's inspire each other! When you are there, do pick up your free copy of the SEO Now e-book we published last month!