Linkdex are a fast growing business. In the last four years, the staff have grown from just four (the Linkdex 'Founding Fathers') to a team of over 60 people in our UK and US offices.
And in 2015, we've no intention of slowing down! Today we are very proud to welcome another member to our team – on March 9th, Cormac Loughran, formerly of Dentsu Aegis Network, will join the company as our new CMO.
As well as several recent high-profile additions to the team, Linkdex also continues to grow our valuable client base, as well as the features and capabilities of the platform.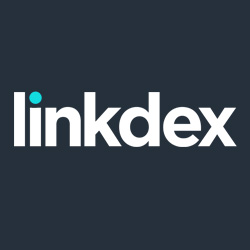 Cormac Loughran is an experienced veteran of the rapidly changing digital marketing landscape. His arrival is a sign of Linkdex's ambitious growth plans in 2015, and we are all looking forward to working together and to what the year will bring.
Organic search is the dominant and most trusted media for consumers seeking to inform purchase decisions. It's even bigger than social and paid media. This means SEO provides a huge opportunity for businesses. Linkdex, an award winning SEO platform for ambitious agencies and in-house marketing teams, has been pro-active in this space in the last five years and Cormac's arrival will be a huge asset to our business.
Cormac recognizes the importance of organic search: "I've seen at first hand the growing importance of the organic search channel to our clients at Dentsu Aegis Network. To help deliver against business growth metrics in an increasingly globalised and convergent world, clients require best of breed technology and smart people. Linkdex has both and is on a compelling growth trajectory. I'm really excited by the opportunity to work with the Linkdex team as they build their brand and accelerate to become the clear, global market leader in the SEO space."
Linkdex' CEO Mark Smith emphasizes the importance of the move:
"Linkdex continues to double in size year on year. We're now at the stage where the business is able to attract and utilise real talent in all areas of the business. Having a world-class CMO who understands the needs of client and agency partners is a key part of delivering the next leap in global growth."
Cormac will join the Linkdex team starting March 9th and is looking forward to that date:
"What impressed me most about the Linkdex team is their passion. They live and breathe the SEO channel and set a high bar for themselves and the industry. They are tangibly pushing boundaries on data and strategy, resulting in the delivery of highly effective campaigns for their agency and client partners alike."
We are all looking forward to working with you Cormac!
Want to know more about Cormac or want to talk to him? Get in touch!