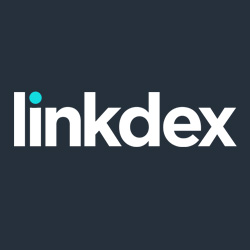 Today, influence marketing isn't confined to a website or a publication, but instead spans consumers' entire digital experiences. Welcome to Influence Now.
There is an incredible amount of potential in this organic space, and managing a great influencer marketing campaign involves a full range of digital marketing channels and disciplines — from content marketing, to search engine optimization, to PR, and more.
Consumers' purchase decisions are massively impacted by persuasive content they seek and find throughout their decision journey – from awareness, to research, to purchase, to advocacy.
Can your brand can benefit from forging relationships with these established authors, or by creating your own influencers?
Discover how to win consumer trust through influencer marketing in our new 60+ page guide, Influence Now.

Influence Now addresses everything you need to know about:
Developing an influencer marketing strategy.
Driving engagement with influence.
Engaging brand communities and influencers.
What makes a successful influencer.
Identifying influencers.
Why subject-matter experts are important for consumers and brands.
Getting the most out of your influencer marketing campaigns.
Influence Now features commentary from top influencer marketing experts including Lee Odden, Andy Beal, Mel Carson, and Bas van den Beld.
Full List Of Influence Now Contributors:
Andy Beal, author of "Repped: 30 Days to a Better Online Reputation"
Mel Carson, Founder and Principal Strategist at Delightful Communications
Daniel Cristo, Director of SEO Innovation at Group M, Founder of Triberr
Liana "Li" Evans, Senior Solutions Consultant at Lima Consulting Group
Susan Gunelius, President and CEO of KeySplash Creative Inc.
Greg Jarboe, President of SEO-PR, author of "YouTube and Video Marketing"
Lisa Lacy, Senior Features Writer at Momentology
Kristen Matthews, Marketing Director at GroupHigh
Rebecca Murtagh, Founder & Chief Strategist at Karner Blue Marketing
Lee Odden, CEO of TopRank Online Marketing
Bas van den Beld, Digital Marketing Strategist at Linkdex
Lisa Williams, President of Sustainable Digital Marketing