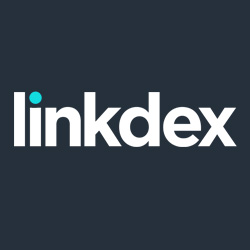 The Adobe Summit 2015 is just around the corner, taking place from March 9th through the 13th at the Salt Palace Convention Center in Salt Lake City, UT. Linkdex is proud to announce that we will be sponsoring and exhibiting at this years Summit alongside some of the Marketing Industry's most recognized brands. Deloitte, PwC, Infosys, Lionbridge, Razorfish and more.
Make sure to stop by the Linkdex booth #404 in the Community Pavillion to take a peek at our SEO and content management platform, learn about our latest game-changing feature called Entity Search, and don't forget to pick up your copy of SEO Now 2015.
SEO Now 2015 features in-depth insights and guidance from 24 leading experts and prominent thought-leaders on SEO strategy, analytics, technical SEO, content, link building, CRO, organic search business and marketing intelligence, and SEO reporting. SEO Now 2015 will also be available for download starting next week at Linkdex.com.
Want to pre-reserve your copy of SEO Now 2015? No problem, we'll have it ready with your name on it at Booth #404.  CLICK HERE TO RESERVE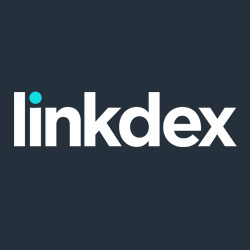 Why you shouldn't miss Adobe Summit:
Join over 5,000 marketing leaders as we explore the latest trends, ideas and best practices for getting the best results out of your digital strategy. With 135 in-depth sessions in ten tracks and hands on labs, there's definitely something for everyone.
Keynote speakers include actor Michael Keaton, Sarah Gormely the CMO of Girl Scouts of the USA, VP, Customer Relationship Management & Channel Intelligence at Starwood Hotels, Chris Norton, and of course President and CEO of Adobe, Shantanu Narayen.
Once you've hit the wall with a brain overload, join one of the various networking events happening each evening:
Tuesday, March 10th: Adobe Summit Welcome Reception 6:30-8:30pm at SPCC
Wednesday, March 11th: Summit Bash featuring Imagine Dragons at EnergySolutions Area from 7:30-10:30pm
Thursday, March 12th: Depot After Dark from 9pm -12am at The Depot
Friday, March 13th: Enjoy a full day of skiing, snow, and socializing at Canyons Resort Park City
For more information or to register for Adobe CLICK HERE
Can't wait until Adobe Summit to get a look at Linkdex? Request a demo today!
Don't forget to stop by booth #404 and pick up your copy of SEO Now 2015.
We look forward to seeing you in Salt Lake!