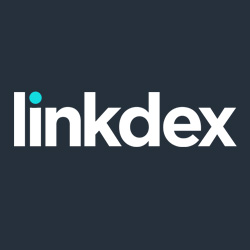 Thinking about promoting your brand on YouTube? Do you have what it takes to grow and sustain an engaged audience?
During this month's Live with Linkdex webinar, I was joined by two video marketing experts – Greg Jarboe, president of content marketing agency SEO-PR, and Rob Ciampa, EVP & CMO of video marketing platform Pixability. They shared their expertise on creating and optimizing video content that will create loyal viewership.
The entire webinar is worth watching (scroll down for a link to the full recording). It's packed with insights, ideas, and takeaways to help you improve your video content strategy now.
Here are five top takeaways from the webinar.
1. Keys To A Winning YouTube Programming Strategy
Brands need a programming strategy. Don't try to create a video. Create a series of videos. You want people to keep coming back to watch your videos again and again, not just one and done, according to Jarboe.
A sustainable YouTube programming strategy requires planning and includes a mix of three different types of video content:
Hero content: This is where you pull out all the stops in trying to create content that reaches a broader audience. However, a brand may only have one or a few moments in a year (e.g., product launches or industry tent-pole events) to do this. The Discovery Channel on YouTube does a great job with Shark Week, which is an event they made up from scratch and have been doing for years now. What's your Shark Week?
Hub content: These are the videos you produce weekly (or even more frequently, perhaps every 3-4 days) in a similar, ongoing format. Some examples: tips from your in-house experts, a series of some sort, tutorials, or interviews with key people in your industry. The series nature ("tune in every Wednesday to see our new episode") makes it work.
Help content: Do keyword research using YouTube to discover what topics about your brand or industry that people are actively searching for. What product tutorials, how-to content, or customer service videos can serve as everyday, relevant, evergreen content?
2. Video Length Is A Rope
How long should your videos be? Is there an optimal length? Just like rope, how long your video should be depends on what you're using it for, according to Ciampa.
Shorter videos can do OK, especially if you're engaging a consumer for the first time. But people go to YouTube on purpose. As they get deeper into their decision journey, they're looking for longer form content.
Within the Top 100 global brands, 10 percent of videos are longer than 10 minutes and those brands are seeing high levels of engagement on these videos.
Bottom line: Don't be afraid to put longer videos out there as long as it makes sense and is compelling. Just don't be boring!
3. Go Beyond Views To Measure Success
The days of using "views" as the key metric to measure YouTube success are long gone. Now you should focus on creating content that drives deeper levels of engagement, Jarboe said, such as:
Brand lift.
Video sharing.
Website traffic.
Conversions.
Lead generation.
Online purchases.
Return on marketing investment.
You can learn more about today's key video marketing metrics in Jarboe's article, "4 Key Video Marketing Metrics To Measure What Matters" on Momentology.
4. The Virtuous Cycle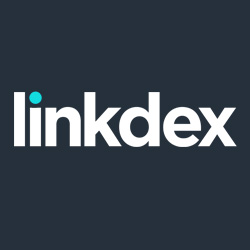 To succeed on YouTube now, you need both paid and organic amplification, Ciampa explained.
On the paid side, this means TrueView, which helps you reach an audience that you may not have otherwise had access to.
On the organic side, this means optimizing your videos, playlists, and channels and using social media to improve discoverability and interact with your audience on multiple platforms.
Once the engagement is there, you'll get feedback, which will help you do better targeting from the paid side while also providing SEO benefits.
All of which leads to better content as the virtuous cycle begins again.
5. Creativity Is Your Most Important Tool
The only limitation when creating videos is your imagination. If you have any trouble coming up with ideas, check out Think With Google's Marketer's Almanac.
A lot of purchases are made around existing seasons and holidays, such as Halloween. Having video content available to take advantage of these existing opportunities is one way to go.
But don't limit yourself to traditional holidays and seasons (e.g., back to school, Halloween, Thanksgiving, the holidays, etc.). You also have an opportunity to create your own events and moments.
Watch The Webinar
You can watch the entire webinar here:
Live with Linkdex: Creating & Optimizing Video Content for YouTube from Linkdex on Vimeo.
If you have any questions for Greg or Rob, please leave a comment below, or email us at enterprise@linkdex.com.
Coming soon: In our next post, we'll answer your questions on video marketing coming out of this webinar. So keep them coming!
Further Reading