As Sub­way reels from what is per­haps the great­est spokesper­son implo­sion of all time, Momen­tol­ogy asked brand­ing experts for their top picks for run­ners-up. The fol­low­ing list reveals not only the breadth of celebri­ties who have lost lucra­tive endorse­ment deals, but scan­dals (and sub­se­quent recov­er­ies in many cas­es) that also illus­trate time real­ly can heal all wounds – except per­haps when it comes to mur­der, mul­ti­ple sex­u­al assault alle­ga­tions, and/or dop­ing. In time, it's pos­si­ble that the rep­u­ta­tions of even the high­est-rank­ing spokesper­sons on our list could recov­er as well. And the good news for Sub­way is that per­haps one of the oth­er biggest take­aways here is it is like­ly dif­fi­cult for any one spokesper­son to do per­ma­nent long-term dam­age to a giv­en brand.
---
Our list of the 10 worst spokesper­son dis­as­ters of all time fol­lows.
---
10. Gilbert Gottfried
Image Cred­it: CNN
Brand(s): Aflac
Year: 2011
What Went Wrong: The long­time voice of Aflac's spokes­duck was for­ev­er silenced after a series of tweets from Got­tfried made light of the 2011 earth­quake and tsuna­mi in Japan, where Aflac report­ed­ly derived three-quar­ters of its busi­ness. The brand sub­se­quent­ly put out a nation­wide cast­ing call, even­tu­al­ly select­ing Hugo, Minnesota's Dan McK­eague as the Duck's new voice.
Com­ment: "Gilbert's recent com­ments about the cri­sis in Japan were lack­ing in humor and cer­tain­ly do not rep­re­sent the thoughts and feel­ings of any­one at Aflac," said Aflac Senior Vice Pres­i­dent and Chief Mar­ket­ing Offi­cer Michael Zuna in a press release at the time. "Aflac Japan – and, by exten­sion, Japan itself – is part of the Aflac fam­i­ly, and there is no place for any­thing but com­pas­sion and con­cern dur­ing these dif­fi­cult times."
---
9. Ben Curtis (The "Dude, You're Getting a Dell" Guy)
Brand(s): Dell
Year: 2003
What Went Wrong: Cur­tis was bust­ed buy­ing pot, although, per Snopes, his slack­er com­put­er-schilling per­sona was already being phased out upon news of his arrest.
Com­ment: "The adver­tise­ments were pop­u­lar with some view­ers (and annoy­ing to oth­ers), doing for slack­er col­lege stu­dents what Clara Peller did for the geri­atric set when she bel­lowed 'Where's the beef?'' in Wendy's com­mer­cials," the New York Times wrote. Per IMDb, Cur­tis has since gone on to appear in "Law & Order," "Mer­cy," and "Prime­time: What Would You Do?"
---
8. Paula Deen
Image Cred­it: OnlineAthens.com
Brand(s): Smith­field Brands and Novo Nordisk, among oth­ers
Year: 2013
What Went Wrong: After admit­ting in a depo­si­tion that she used a racial slur, the celebri­ty chef saw endorsers flee, restau­rants close and book deals vapor­ize. How­ev­er, in 2014, she report­ed­ly received between $75 and $100 mil­lion from a pri­vate equi­ty firm to cre­ate an umbrel­la com­pa­ny to over­see her busi­ness­es and endorse­ments. She then launched the Paula Deen Chan­nel on Roku in March 2015.
Com­ment: "Sure, Deen lost endorse­ments and tele­vi­sion shows, but she earned a pas­sion­ate fan base," wrote David Den­nis in a 2013 opin­ion piece in The Guardian. "Paula Deen guar­an­teed that she'd always have a sub­stan­tial pop­u­la­tion of fans who would sup­port her after she was revealed as a racist. Because racism will always have a mar­ket in Amer­i­ca."
---
7. Vince Offer (a.k.a., The ShamWow Guy)
Image Cred­it: CNBC
Brand(s): Sham­Wow and Slap Chop
Year: 2009
What Went Wrong: Offer, also known as Vince Shlo­mi, was arrest­ed on a felony bat­tery charge after, as Gawk­er del­i­cate­ly put it, beat­ing up a "can­ni­bal hook­er" who bit his tongue and would not let go.
Com­ment: In 2013, the Sham­Wow spokesman mount­ed a come­back with the Schticky reusable lint roller, which was fol­lowed in 2014 by InVince­able, an "inno­v­a­tive new clean­ing con­cept [that] takes jobs pre­vi­ous­ly han­dled by a mul­ti­tude of dif­fer­ent cleaners…and shrinks them all down to one sim­ple tablet."
---
6. Bill Cosby
Image Cred­it: Kidofthe80s.com
Brand(s): Jell‑O, Coca-Cola, Texas Instru­ments and Kodak, among oth­ers
Year: 2014
What Went Wrong: In 2002, Cos­by became the longest-serv­ing celebri­ty spokesper­son for a prod­uct as a result of his rela­tion­ship with Jell‑O and he won the Pres­i­den­t's Award for Con­tri­bu­tions to Adver­tis­ing from the Adver­tis­ing Hall of Fame in 2011. But things start­ed to go sour for the fun­ny­man after a bit from come­di­an Han­ni­bal Bur­ress call­ing him a rapist went viral and women start­ed com­ing for­ward with alle­ga­tions. Cos­by then fell from the third-most-trust­ed celebri­ty to #2,615, accord­ing to the Mar­ket­ing Arm, a divi­sion of Omni­com Group that ranks celebri­ty per­cep­tions.
Com­ment: "Rape alle­ga­tions and his own per­son­al tes­ti­mo­ny admit­ting to acquir­ing drugs for the pur­pose of sex­u­al assault have ham­pered his pub­lic image dra­mat­i­cal­ly," said Bran­don Peach, brand­ing strate­gist at web design, SEO ser­vices and Inter­net mar­ket­ing firm EZSo­lu­tion. "In fact, while he was the third-most trust­ed celebri­ty in 2013 accord­ing to an indus­try index, he's now dropped thou­sands of spots, and it's safe to say he'll nev­er be a trust­ed spokesper­son again."
---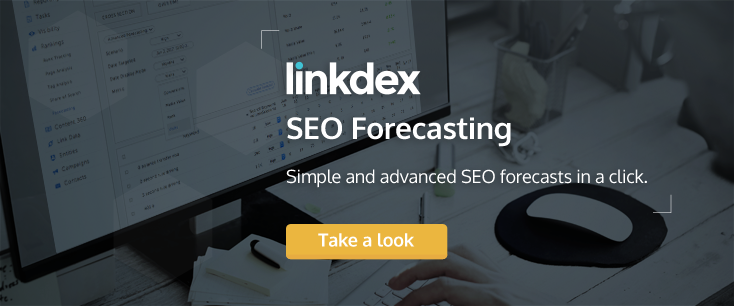 ---
5. Michael Vick
Image Cred­it: SneakerNews.com
Brand(s): Nike, Reebok, Rawl­ings, Air­Tran Air­ways, Coca-Cola and Kraft Foods, among oth­ers
Year: 2007
What Went Wrong: After Vick was indict­ed on felony dog-fight­ing charges, the Atlanta Fal­cons' one-time star quar­ter­back and first-round draft pick was released by his team, as well as mul­ti­ple brands. He even­tu­al­ly served 18 months in prison before return­ing to the NFL with the Philadel­phia Eagles in 2009.
Com­ment: Per For­tune, Nike rein­stat­ed Vick in 2011, not­ing he "had owned up to his 'past mis­takes.'"
---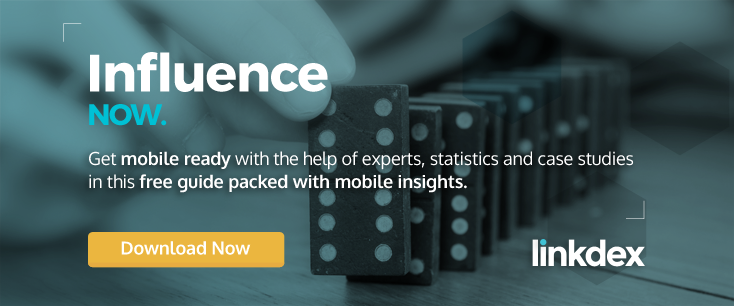 ---
4. O.J. Simpson
Image Cred­it: SFGate.com
Brand(s): Hertz
Year: 1994
What Went Wrong: The for­mer NFL run­ning back first starred in com­mer­cials for the car rental com­pa­ny in 1975 and lat­er came to be the very face of Hertz, demon­strat­ing feats of ath­leti­cism as he ran through air­ports in count­less spots with the tagline "the super­star in rent-a-car." He even­tu­al­ly also starred along­side golf leg­end Arnold Palmer and actress Jamie Lee Cur­tis. "Even though Simp­son had vir­tu­al­ly fad­ed from Hertz TV spots before being charged with the mur­ders of ex-wife Nicole Brown and her friend Ronald Gold­man, 'regret­tably, O.J. Simp­son is as high­ly iden­ti­fied with Hertz as he is with foot­ball,'" Joseph Rus­so, Hertz vice pres­i­dent of pub­lic affairs, told Bloomberg in a 1995 inter­view.
Com­ment: "His­to­ry looks at O.J. Simp­son much more for being a crim­i­nal than foot­ball play­er, much in the same way Jared will be more syn­ony­mous with his crim­i­nal activ­i­ty than for los­ing weight," said Chad Reid, direc­tor of com­mu­ni­ca­tions at web-based WYSIWYG form builder Jot­Form. "While peo­ple have most­ly for­got­ten O.J.'s tenure as a Hertz spokesper­son today, it was a rough time for the com­pa­ny dur­ing the '90s." Free­lance Writer and Cre­ative Direc­tor Andy Fer­gu­son adds, "I know that he was­n't still the offi­cial Hertz spokesman at the time his white Bron­co was cap­ti­vat­ing the world, but he had been for so long that he was 'close­ly asso­ci­at­ed' with the brand. And then he was 'close­ly asso­ci­at­ed' with lead­ing police on a bizarre and high­ly vis­i­ble car chase after mur­der­ing his ex-wife. No brand is look­ing for that asso­ci­a­tion, par­tic­u­lar­ly one that spe­cial­izes in pro­vid­ing vehi­cles to get their cus­tomers from one des­ti­na­tion to the next."
---
3. Tiger Woods
Image Cred­it: Michael Bren­necke
Brand(s): Accen­ture, Gatorade, AT&T, Gillette and Tag Heuer, among oth­ers
Year: 2009
What Went Wrong: After reports of Woods' rig­or­ous off-the-course game sur­faced, the con­sult­ing firm Accen­ture was among the first to cut ties, end­ing a six-year rela­tion­ship with the golf icon.
A 2013 Forbes sto­ry notes Woods lost a total of five spon­sors and $50 mil­lion although brands like Nike and Elec­tron­ic Arts stood by him. The for­mer even released a spot with Woods lis­ten­ing to advice from his father and Woods once again topped the Golf Digest 50, an annu­al list of the high­est paid golfers, with $55.1 mil­lion in 2014. What's more, inter­est­ing­ly enough, endorse­ments made up near­ly 99 per­cent of that fig­ure.
Com­ment: "I believe Tiger Woods' scan­dal was more detri­men­tal to Accen­ture than any of the oth­er brands that were con­nect­ed with him. Accen­ture essen­tial­ly was doing all its mar­ket­ing through an asso­ci­a­tion to Tiger try­ing to con­vey the mes­sage about how it is a trust­wor­thy com­pa­ny that makes good deci­sions," said Vas­silis Dalakas, pro­fes­sor of mar­ket­ing at Cal State San Mar­cos. "They used golf imagery and analo­gies to get this mes­sage across, all with the tagline 'Go on. Be a Tiger.' It all worked well up until his scan­dal when the entire premise of the cam­paign and the use of Woods fell apart."
---
2. Oscar Pistorius
Image Cred­it: NationalPost.com
Brand(s): Nike, BT and Oak­ley, among oth­ers
Year: 2013
What Went Wrong: The Par­a­lympic cham­pi­on had an inspi­ra­tional sto­ry of tri­umph over adver­si­ty that was appeal­ing to adver­tis­ers and con­sumers alike, but his lega­cy was for­ev­er changed upon the fatal shoot­ing of his girl­friend Ree­va Steenkamp. Pis­to­rius was lat­er found guilty of cul­pa­ble homi­cide and sen­tenced to five years in prison, although an ear­ly release deci­sion by a parole board was blocked by South Africa's jus­tice min­is­ter just last month.
Com­ment: "I think the case of Oscar Pis­to­rius was quite bad for Nike. Not only their endors­er was charged and then sen­tenced for mur­der­ing his girl­friend, but Nike had actu­al­ly cho­sen to use him in ads ear­li­er using the tagline, 'I am the bul­let in the cham­ber. Just do it,' " Dalakas said. "Clear­ly, they had no idea what the future would entail, but it's easy to see why they need­ed to cut any asso­ci­a­tion with him imme­di­ate­ly."
---
1. Lance Armstrong
Image Cred­it: Fast Com­pa­ny
Brand(s): Nike, Live­strong Foun­da­tion, Trek and 24 Hour Fit­ness, among oth­ers
Year: 2012
What Went Wrong: It's anoth­er inspi­ra­tional sto­ry gone awry. Armstrong's for­mi­da­ble lega­cy was for­ev­er taint­ed when he admit­ted to dop­ing. He was then banned for life from com­pe­ti­tion and stripped of his Tour de France titles while his endorse­ment deals crum­bled.
Com­ment: "By far, the Lance Arm­strong deba­cle has to come clos­est to the Jared sit­u­a­tion, rel­a­tive to being a holis­tic PR night­mare for his com­pa­ny and the spon­sors he endorsed," said Scott Davis, chief growth offi­cer at Prophet. "The num­ber of endorse­ments that he made to pow­er­ful brands, such as Nike, USPS and Live­strong, tied to his per­son­al integri­ty and believ­abil­i­ty, qual­i­ty of career and over­all suc­cess and preach­ing as a role mod­el was impos­si­ble to rec­on­cile with his admis­sion of cheat­ing. The unfor­tu­nate part with Arm­strong is that his cheat­ing fall­out far over­shad­owed any career suc­cess he had and, more impor­tant­ly, the crit­i­cal work he was doing with Live­strong."
---
Who would be #1 on your list?