As Subway reels from what is perhaps the greatest spokesperson implosion of all time, Momentology asked branding experts for their top picks for runners-up. The following list reveals not only the breadth of celebrities who have lost lucrative endorsement deals, but scandals (and subsequent recoveries in many cases) that also illustrate time really can heal all wounds – except perhaps when it comes to murder, multiple sexual assault allegations, and/or doping. In time, it's possible that the reputations of even the highest-ranking spokespersons on our list could recover as well. And the good news for Subway is that perhaps one of the other biggest takeaways here is it is likely difficult for any one spokesperson to do permanent long-term damage to a given brand.
---
Our list of the 10 worst spokesperson disasters of all time follows.
---
10. Gilbert Gottfried
Image Credit: CNN
Brand(s): Aflac
Year: 2011
What Went Wrong: The longtime voice of Aflac's spokesduck was forever silenced after a series of tweets from Gottfried made light of the 2011 earthquake and tsunami in Japan, where Aflac reportedly derived three-quarters of its business. The brand subsequently put out a nationwide casting call, eventually selecting Hugo, Minnesota's Dan McKeague as the Duck's new voice.
Comment: "Gilbert's recent comments about the crisis in Japan were lacking in humor and certainly do not represent the thoughts and feelings of anyone at Aflac," said Aflac Senior Vice President and Chief Marketing Officer Michael Zuna in a press release at the time. "Aflac Japan – and, by extension, Japan itself – is part of the Aflac family, and there is no place for anything but compassion and concern during these difficult times."
---
9. Ben Curtis (The "Dude, You're Getting a Dell" Guy)
Brand(s): Dell
Year: 2003
What Went Wrong: Curtis was busted buying pot, although, per Snopes, his slacker computer-schilling persona was already being phased out upon news of his arrest.
Comment: "The advertisements were popular with some viewers (and annoying to others), doing for slacker college students what Clara Peller did for the geriatric set when she bellowed 'Where's the beef?'' in Wendy's commercials," the New York Times wrote. Per IMDb, Curtis has since gone on to appear in "Law & Order," "Mercy," and "Primetime: What Would You Do?"
---
8. Paula Deen
Image Credit: OnlineAthens.com
Brand(s): Smithfield Brands and Novo Nordisk, among others
Year: 2013
What Went Wrong: After admitting in a deposition that she used a racial slur, the celebrity chef saw endorsers flee, restaurants close and book deals vaporize. However, in 2014, she reportedly received between $75 and $100 million from a private equity firm to create an umbrella company to oversee her businesses and endorsements. She then launched the Paula Deen Channel on Roku in March 2015.
Comment: "Sure, Deen lost endorsements and television shows, but she earned a passionate fan base," wrote David Dennis in a 2013 opinion piece in The Guardian. "Paula Deen guaranteed that she'd always have a substantial population of fans who would support her after she was revealed as a racist. Because racism will always have a market in America."
---
7. Vince Offer (a.k.a., The ShamWow Guy)
Image Credit: CNBC
Brand(s): ShamWow and Slap Chop
Year: 2009
What Went Wrong: Offer, also known as Vince Shlomi, was arrested on a felony battery charge after, as Gawker delicately put it, beating up a "cannibal hooker" who bit his tongue and would not let go.
Comment: In 2013, the ShamWow spokesman mounted a comeback with the Schticky reusable lint roller, which was followed in 2014 by InVinceable, an "innovative new cleaning concept [that] takes jobs previously handled by a multitude of different cleaners…and shrinks them all down to one simple tablet."
---
6. Bill Cosby
Image Credit: Kidofthe80s.com
Brand(s): Jell-O, Coca-Cola, Texas Instruments and Kodak, among others
Year: 2014
What Went Wrong: In 2002, Cosby became the longest-serving celebrity spokesperson for a product as a result of his relationship with Jell-O and he won the President's Award for Contributions to Advertising from the Advertising Hall of Fame in 2011. But things started to go sour for the funnyman after a bit from comedian Hannibal Burress calling him a rapist went viral and women started coming forward with allegations. Cosby then fell from the third-most-trusted celebrity to #2,615, according to the Marketing Arm, a division of Omnicom Group that ranks celebrity perceptions.
Comment: "Rape allegations and his own personal testimony admitting to acquiring drugs for the purpose of sexual assault have hampered his public image dramatically," said Brandon Peach, branding strategist at web design, SEO services and Internet marketing firm EZSolution. "In fact, while he was the third-most trusted celebrity in 2013 according to an industry index, he's now dropped thousands of spots, and it's safe to say he'll never be a trusted spokesperson again."
---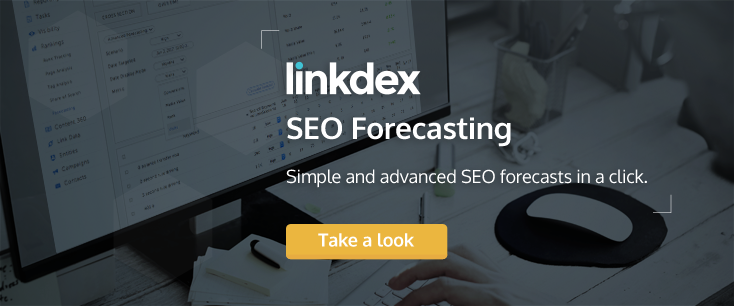 ---
5. Michael Vick
Image Credit: SneakerNews.com
Brand(s): Nike, Reebok, Rawlings, AirTran Airways, Coca-Cola and Kraft Foods, among others
Year: 2007
What Went Wrong: After Vick was indicted on felony dog-fighting charges, the Atlanta Falcons' one-time star quarterback and first-round draft pick was released by his team, as well as multiple brands. He eventually served 18 months in prison before returning to the NFL with the Philadelphia Eagles in 2009.
Comment: Per Fortune, Nike reinstated Vick in 2011, noting he "had owned up to his 'past mistakes.'"
---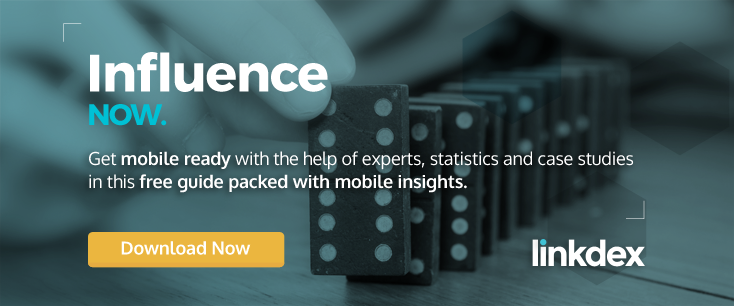 ---
4. O.J. Simpson
Image Credit: SFGate.com
Brand(s): Hertz
Year: 1994
What Went Wrong: The former NFL running back first starred in commercials for the car rental company in 1975 and later came to be the very face of Hertz, demonstrating feats of athleticism as he ran through airports in countless spots with the tagline "the superstar in rent-a-car." He eventually also starred alongside golf legend Arnold Palmer and actress Jamie Lee Curtis. "Even though Simpson had virtually faded from Hertz TV spots before being charged with the murders of ex-wife Nicole Brown and her friend Ronald Goldman, 'regrettably, O.J. Simpson is as highly identified with Hertz as he is with football,'" Joseph Russo, Hertz vice president of public affairs, told Bloomberg in a 1995 interview.
Comment: "History looks at O.J. Simpson much more for being a criminal than football player, much in the same way Jared will be more synonymous with his criminal activity than for losing weight," said Chad Reid, director of communications at web-based WYSIWYG form builder JotForm. "While people have mostly forgotten O.J.'s tenure as a Hertz spokesperson today, it was a rough time for the company during the '90s." Freelance Writer and Creative Director Andy Ferguson adds, "I know that he wasn't still the official Hertz spokesman at the time his white Bronco was captivating the world, but he had been for so long that he was 'closely associated' with the brand. And then he was 'closely associated' with leading police on a bizarre and highly visible car chase after murdering his ex-wife. No brand is looking for that association, particularly one that specializes in providing vehicles to get their customers from one destination to the next."
---
3. Tiger Woods
Image Credit: Michael Brennecke
Brand(s): Accenture, Gatorade, AT&T, Gillette and Tag Heuer, among others
Year: 2009
What Went Wrong: After reports of Woods' rigorous off-the-course game surfaced, the consulting firm Accenture was among the first to cut ties, ending a six-year relationship with the golf icon.
A 2013 Forbes story notes Woods lost a total of five sponsors and $50 million although brands like Nike and Electronic Arts stood by him. The former even released a spot with Woods listening to advice from his father and Woods once again topped the Golf Digest 50, an annual list of the highest paid golfers, with $55.1 million in 2014. What's more, interestingly enough, endorsements made up nearly 99 percent of that figure.
Comment: "I believe Tiger Woods' scandal was more detrimental to Accenture than any of the other brands that were connected with him. Accenture essentially was doing all its marketing through an association to Tiger trying to convey the message about how it is a trustworthy company that makes good decisions," said Vassilis Dalakas, professor of marketing at Cal State San Marcos. "They used golf imagery and analogies to get this message across, all with the tagline 'Go on. Be a Tiger.' It all worked well up until his scandal when the entire premise of the campaign and the use of Woods fell apart."
---
2. Oscar Pistorius
Image Credit: NationalPost.com
Brand(s): Nike, BT and Oakley, among others
Year: 2013
What Went Wrong: The Paralympic champion had an inspirational story of triumph over adversity that was appealing to advertisers and consumers alike, but his legacy was forever changed upon the fatal shooting of his girlfriend Reeva Steenkamp. Pistorius was later found guilty of culpable homicide and sentenced to five years in prison, although an early release decision by a parole board was blocked by South Africa's justice minister just last month.
Comment: "I think the case of Oscar Pistorius was quite bad for Nike. Not only their endorser was charged and then sentenced for murdering his girlfriend, but Nike had actually chosen to use him in ads earlier using the tagline, 'I am the bullet in the chamber. Just do it,'" Dalakas said. "Clearly, they had no idea what the future would entail, but it's easy to see why they needed to cut any association with him immediately."
---
1. Lance Armstrong
Image Credit: Fast Company
Brand(s): Nike, Livestrong Foundation, Trek and 24 Hour Fitness, among others
Year: 2012
What Went Wrong: It's another inspirational story gone awry. Armstrong's formidable legacy was forever tainted when he admitted to doping. He was then banned for life from competition and stripped of his Tour de France titles while his endorsement deals crumbled.
Comment: "By far, the Lance Armstrong debacle has to come closest to the Jared situation, relative to being a holistic PR nightmare for his company and the sponsors he endorsed," said Scott Davis, chief growth officer at Prophet. "The number of endorsements that he made to powerful brands, such as Nike, USPS and Livestrong, tied to his personal integrity and believability, quality of career and overall success and preaching as a role model was impossible to reconcile with his admission of cheating. The unfortunate part with Armstrong is that his cheating fallout far overshadowed any career success he had and, more importantly, the critical work he was doing with Livestrong."
---
Who would be #1 on your list?