2015 was a busy year in video mar­ket­ing. In July, YouTube announced that 400 hours of video were being uploaded to the site every minute. In Novem­ber, Face­book announced that they are gen­er­at­ing 8 bil­lion video views per day. And accord­ing to Tubu­lar Labs, 654.7 mil­lion videos have been uploaded by 66.7 mil­lion cre­ators in the last 365 days to more than 30 video plat­forms. And these videos have 2.8 tril­lion (yes, that's tril­lion with a "T") views, or an aver­age of 4,390 views per video. But that's last year's news. What does the future of video mar­ket­ing look like?
We asked 16 video mar­ket­ing experts – espe­cial­ly ones who made accu­rate pre­dic­tions last year – to share their insights into the video mar­ket­ing trends that we will see in 2016. In alpha­bet­i­cal order, here's what they told Momen­tol­ogy.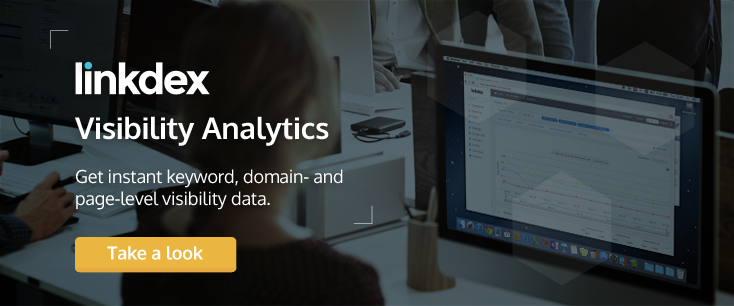 ---
Cenk Bulbul, Head of Agency Marketing, Google
Dri­ven by con­sumer momen­tum, I expect mobile video to dom­i­nate the video con­ver­sa­tion in 2016.
Mobile devices have rede­fined the way we live our lives and online video is in the midst of that rede­f­i­n­i­tion. For exam­ple, YouTube has seen a 100 per­cent growth in watch-time on mobile devices vs. last year. Under­stand­ing and tak­ing advan­tage of the changes in con­sumer behav­ior is more crit­i­cal than ever for brands.
We are see­ing a new behav­ior pat­tern emerge around micro-moments – intent-rich inter­ac­tions where deci­sions are made in real-time. As all media chan­nels are flood­ed with cre­ative and engag­ing con­tent, brands will need to under­stand how to build con­nec­tions with­in these micro-moments.
The answers may be sur­pris­ing; there is a lot of con­ven­tion­al wis­dom that small screens mean only short-form con­tent. On YouTube, con­sumers choose to watch longer form con­tent on their mobile devices and that long form con­tent deliv­ers stronger results for brands than super short con­tent (see exam­ple here).
I think it takes more than 3 sec­onds to build your brand, and con­sumers are will­ing to spend the time if your con­tent is com­pelling, rel­e­vant, and valu­able.
In 2016, adver­tis­ers, agen­cies and media plat­forms will need to stay ground­ed in data and con­tin­ue root­ing their inno­va­tion in insights into the behav­iors that are emerg­ing in this new world of mobile video.
---
Rob Ciampa, Chief Marketing Officer, Pixability
Walled gar­dens will rule in 2016 by grab­bing a lion's share of the young audi­ence's atten­tion. Each plaftorm will con­tin­ue to inno­vate with new ad for­mats and fea­tures attrac­tive to adver­tis­ers, sig­nif­i­cant­ly advanc­ing their video prod­ucts, and will step in and own the audi­ences from TV net­works.
The com­bi­na­tion of YouTube's intent-dri­ven user behav­ior with Facebook's "Super Bowl-sized" dai­ly reach, cou­pled with emerg­ing and dynam­ic video ad offer­ings from oth­er walled gar­dens like Insta­gram, will present the largest threat to TV to date.
Buy­ing on 100 per­cent viewa­bil­i­ty will become the norm, and pub­lish­ers will con­tin­ue to exper­i­ment with alter­nate pric­ing mod­els like time based met­rics. Cross-plat­form cam­paigns – offer­ing the reach of TV and the engage­ment of dig­i­tal – are the future of video adver­tis­ing.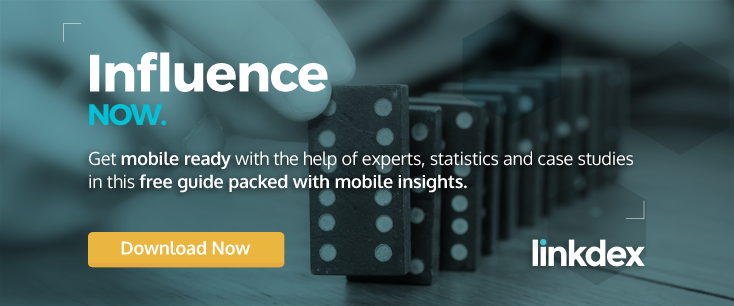 ---
---
Rob Davis, Executive Director, Content
&

Social, Ogilvy
Last year, I pre­dict­ed 2015 would be the year that atten­tion to sto­ry­telling would return, audi­ence-build­ing would become a major focus for brands and the notion of full-fun­nel video mar­ket­ing would final­ly become main­stream. I believe I went as far to say that 2015 would be "the year of cus­tomer engage­ment and renewed video strate­gies."
It turns out, achiev­ing and mea­sur­ing engage­ment is still a strug­gle for many brands for sev­er­al rea­sons: viewa­bil­i­ty issues, hes­i­ta­tion to inte­grate with CRM sys­tems and – unbe­liev­ably at this late date – wide­spread mis­un­der­stand­ing of how to best acti­vate the video mar­ket­place. Where does that leave us for 2016? Here are two pre­dic­tions:
1. 2016 will be the year that "views" as a met­ric dies. I have railed against using views as a lead met­ric for years as they are eas­i­ly manip­u­lat­ed and rarely does any giv­en platform's def­i­n­i­tion of a view bear even a slight resem­blance to the def­i­n­i­tion used by oth­er plat­forms. Despite the well-known inher­ent prob­lems with view counts, the desire to make head­lines by "going viral" trumped con­cerns about what the stats actu­al­ly mean… until the mar­ket­ing man­agers respon­si­ble for videos were asked to quan­ti­fy their ROI.
Why does the ROI ques­tion final­ly res­onate? Pri­mar­i­ly, the bad press about ad net­work viewa­bil­i­ty com­bined with the much pub­li­cized changes to the Face­book plat­form that juiced the num­ber of raw views (inter­face updates, auto­play, etc.) put the issue out in the open.
As 2015 clos­es, we are see­ing signs that brands will be insist­ing upon more accu­rate engage­ment met­rics with the num­ber of views falling to the bot­tom of the list behind click-through, length of view and actions after a view. In 2016, the video mar­keter focused on views will have a much hard­er time show­ing suc­cess than the mar­keter who under­stands what com­merce-gen­er­at­ing behav­iors are dri­ven by video usage.
2. 2016 will not be the year of ver­ti­cal video, even though it should. Of all the stud­ies released in 2015, the one that made me sit up and take notice was Snapchat's look at the increased effec­tive­ness of video ads on their plat­form that were shot ver­ti­cal­ly rather than the tra­di­tion­al hor­i­zon­tal for­mat. It makes sense. Mobile is most­ly a ver­ti­cal expe­ri­ence. When cre­at­ing con­tent for apps built for ver­ti­cal use, the videos should match the rest of the envi­ron­ment.
So why won't this click in 2016? Habit and snob­bery. Sim­ply put, there is a strong resis­tance among the cre­ative com­mu­ni­ty to make the move to ver­ti­cal video. While we have evi­dence that sup­ports the val­ue of at least try­ing ver­ti­cal con­tent, it runs direct­ly against the grain of "how it's always been done." Noth­ing is hard­er to change than habit backed up by a sense of right and wrong.
In my dreams for the con­tin­ued growth and con­sumer impact of video mar­ket­ing, we would see vertvid across the mar­ket­place in 2016. Alas, despite the intrigu­ing effec­tive­ness data that sug­gests vertvid is worth­while, I think it is sim­ply too much of a depar­ture from habit to be accept­ed.
---
John Follis, President
&

Creative Director, Big Idea Video
Many video trends for 2016 are easy to pre­dict – increased cre­ation; more inclu­sion on web­sites; and the con­tin­ued pop­u­lar­i­ty of explain­er style videos. Cer­tain­ly video inte­gra­tion con­tin­ues to grow.
Yet, I've noticed a major social media plat­form where video adap­ta­tion is sur­pris­ing­ly lack­ing: LinkedIn. Whether it's because peo­ple don't real­ize it's pos­si­ble to add video or they don't have the savvy to do it, I pre­dict you'll be see­ing a lot more video on LinkedIn in 2016.
---
Brendan Gahan, Founder, EpicSignal
2016 is the year that dig­i­tal video is broad­en­ing beyond just YouTube, mean­ing adver­tis­ers, audi­ences, and cre­ators are going to have count­less options to cre­ate and con­sume con­tent. While YouTube dom­i­nat­ed dig­i­tal video, it's no longer the only viable option and big play­er.
Con­sump­tion of con­tent has already splin­tered dra­mat­i­cal­ly. Every major social net­work is pri­or­i­tiz­ing video and will con­tin­ue to do so.
Last year Mark Zucker­berg stat­ed that "In five years, most of [Face­book] will be video," and Face­book is hard­ly alone. Twit­ter is pri­or­i­tiz­ing video with the launch of Twit­ter video, Periscope, and Vine. Snapchat, Insta­gram, Tum­blr, etc. have all pri­or­i­tized video and we've seen the launch of mul­ti­ple VOD plat­forms (Ves­sel, Go90, YouTube Red, etc.).
Undoubt­ed­ly, over the next year, these plat­forms will gain real trac­tion and carve out their own nich­es and viable audi­ences.
---
Greg Jarboe, President
&

Co-founder,

SEO-PR
The emerg­ing tech­nolo­gies that offer the great­est threat to video mar­keters in 2016 is the dra­mat­ic increase in ad block­ing. Con­sumers are using these tech­nolo­gies to pre­vent the down­load or dis­play of adver­tis­ing.
Ad block­ers exist for most desk­top web browsers and are now begin­ning to impact mobile web brows­ing as well. U.S. ad block­ing grew by 48% year-over-year to reach 45 mil­lion active users in 12 months through June 2015.
How­ev­er, ad block­ers don't pre­vent the down­load or dis­play of con­tent. So, I expect an unex­pect­ed wind­fall in the share of total mar­ket­ing dol­lars spent on con­tent mar­ket­ing next year. The trends that offer the great­est oppor­tu­ni­ties for video mar­keters in 2016 are over­com­ing the biggest chal­lenges most mar­keters are fac­ing today. These fall into two relat­ed clus­ters.
They face chal­lenges pro­duc­ing engag­ing con­tent, pro­duc­ing con­tent con­sis­tent­ly, and pro­duc­ing a vari­ety of con­tent.
They face chal­lenges mea­sur­ing con­tent effec­tive­ness, mea­sur­ing the

ROI

of their con­tent mar­ket­ing pro­gram, and get­ting a big­ger bud­get.
To over­come the first set of chal­lenges, video mar­keters need to learn how to:
Think like the gen­er­a­tion of con­tent cre­ators who are earn­ing six fig­ures per year on YouTube.
Col­lab­o­rate with estab­lished YouTube cre­ators who are already reach­ing your tar­get demo­graph­ic.
To over­come the sec­ond set of chal­lenges, video mar­keters need to learn about web ana­lyt­ics and con­ver­sion opti­miza­tion. If they can over­come both sets of chal­lenges, then they will do more than get a big­ger bud­get next year. They will increase the share of total mar­ket­ing dol­lars spent on video mar­ket­ing for years to come.
---
Hilary Kay, Marketing Director at Wibbitz
Video mar­ket­ing is going to take over mobile in 2016, and will result in the rise of the "mini-form" ad cre­ative.
Video mar­keters are already famil­iar with core social plat­forms like Face­book and Twit­ter, and we've begun to see more lever­age of mobile-first social apps like Insta­gram and Snapchat. These mobile-cen­tric plat­forms are increas­ing­ly becom­ing key com­po­nents of video mar­ket­ing strate­gies.
Mobile apps also offer esteemed access to the elu­sive mil­len­ni­al demo­graph­ic. Per Wib­b­itz's recent sur­vey, a whop­ping 44 per­cent of mil­len­ni­als pri­mar­i­ly con­sume con­tent on their mobiles, while near­ly a quar­ter rely pri­mar­i­ly on social plat­forms for news con­tent.
The more val­ue that video mar­keters place on mobile, the short­er video ad cre­atives will become. Aver­age lengths for dig­i­tal video ads range from 10 sec­onds to over 2 min­utes on plat­forms like YouTube. But as video mar­keters gain a bet­ter under­stand­ing of what works on mobile, aver­age lengths for video ads could drop to 5–8 sec­onds.
We're already see­ing some excep­tion­al 'mini-form' ad cre­atives on plat­forms like Snapchat, and in 2016 we'll see even more.
---
Richard Kosinski, President, U.S., Unruly
Ver­ti­cal video (shoot­ing and watch­ing videos while hold­ing your smart­phone ver­ti­cal­ly) is the next big thing in video.
Con­sumers' behav­ior is all about con­ve­nience and ver­ti­cal video dis­play taps into that behav­ior.
Ver­ti­cal video makes it eas­i­er for con­sumers to view an ad and the brands that tap into that insight are going to be the big win­ners of atten­tion!
---
Laney Lewis, Senior Director of Marketing at Clearleap
Much like tra­di­tion­al TV adver­tis­ing, dig­i­tal video mar­ket­ing was ini­tial­ly focused on reach, with less atten­tion paid to the dif­fer­ing inter­ests of each view­er. But as video mar­ket­ing con­tin­ues to mature in 2016, strate­gies will focus on per­son­al­iza­tion to increase the like­li­hood of con­ver­sions.
Along with this, we'll see a real growth in dig­i­tal video track­ing. Mar­keters are look­ing to deter­mine the ROI of video cam­paigns in an action­able way, par­tic­u­lar­ly on new­er plat­forms.
In 2016, I expect that more mar­keters will lever­age data from apps like Snapchat, Insta­gram, and Face­book to cre­ate video cam­paigns cen­tered around their tar­get con­sumers' unique social data.
---
Rachel Malone-Olson, Social Account Manager, aimClear
For con­sumers, 2016 will be the year of the mobile app view. Face­book and YouTube are in a rat race to flex their native video mus­cle while mobile-only apps like Insta­gram, Snapchat, and Periscope are snatch­ing up adver­tis­ing dol­lars with short and dis­pos­able con­tent.
Users are view­ing the most video in a real-time, low-pro­duc­tion, ver­ti­cal for­mat. Six bil­lion of those views com­ing from Snapchat, on a dai­ly basis, and the Periscope com­mu­ni­ty is view­ing a total of 40 years of con­tent every day.
Face­book has respond­ed with Face­book men­tions where celebri­ties and ver­i­fied accounts can live-stream to their fol­low­ers but how will they scale and what will YouTube do? The chan­nel that can meet the needs of the ever-evolv­ing and ever-dis­tract­ed mobile view­er will win the adver­tis­ing dol­lars of com­pa­nies and brands alike. The chan­nel that can report on the true engage­ment of the mobile view­er who has con­sumed the adver­tis­ing con­tent, will win the hearts and minds of mar­keters.
For mar­keters, 2016 will be the year of the engaged view. Mar­keters can see past the 4 bil­lion dai­ly views on Face­book facade and want to know how long those views were, on what device, what was the next ele­ment that the user inter­act­ed with after that view, etc.
Face­book (Insta­gram), Twit­ter, and YouTube whet the engage­ment appetite by going beyond the view vol­ume and report­ing on views to 50 per­cent, 30-sec­ond views, aver­age dura­tion viewed. Real-time chan­nels like Periscope and Snapchat have the poten­tial to serve a juicy main course by allow­ing mar­keters to see, up to the sec­ond, detailed engage­ment report­ing.
The chan­nel that can sweet­en the con­tent strat­e­gy meal and deliv­er a com­pre­hen­sive report­ing struc­ture with gran­u­lar engage­ment data will be the top­ic of con­ver­sa­tion in 2017.
---
Carla Marshall, Managing Editor, ReelSEO
2016 is going to see an explo­sion in influ­encer mar­ket­ing when it comes to video.
Brands and cre­ators have been dip­ping their toes in the water for a while regard­ing this strat­e­gy, but I think the pen­ny has final­ly dropped that view­ers are con­sum­ing video in an entire­ly dif­fer­ent way, than even a cou­ple of years ago.
Salesy videos can do well — with a sub­stan­tial paid pro­mo­tion bud­get. But a col­lab­o­ra­tion between and a brand and an influ­encer can reach a new and engaged audi­ence that mar­ket­ing dol­lars can only dream of reach­ing.
---
Mark Robertson, Founder of ReelSEO
&

Director of Advanced Video Marketing at Tubular Labs
Ever since Google pur­chased YouTube back in 2006, we've seen mas­sive growth in terms of online video view­ing, advance­ments in tech­nol­o­gy, and over­all pro­lif­er­a­tion in usage of dig­i­tal video by con­sumers and busi­ness­es alike. How­ev­er, in just the past year or so, we've seen the race for video dom­i­na­tion inten­si­fy with almost every tra­di­tion­al and non­tra­di­tion­al media com­pa­ny and plat­form invest­ing heav­i­ly into video tech­nol­o­gy and con­tent.
Accord­ing to data from our par­ent com­pa­ny Tubu­lar Labs, over the course of just the last 365 days, Face­book videos have gen­er­at­ed more than 1.2 tril­lion views, vs. 1.1 tril­lion views on YouTube. Grant­ed, we all know that views are treat­ed much dif­fer­ent­ly on each plat­form (and some would say Face­book views are not a good indi­ca­tion of per­for­mance). How­ev­er, this shows a sig­nif­i­cant trend toward video pub­lish­ers lever­ag­ing these "new­er" video plat­forms for traf­fic and dis­tri­b­u­tion.
Twit­ter video, which just launched video func­tion­al­i­ty to the pub­lic in late Jan­u­ary of this year, has already seen more than 43 mil­lion videos uploaded to the site by more than 10 mil­lion cre­ators. Add this to the rapid pro­lif­er­a­tion of mobile video plat­forms and live video plat­forms like Meerkat, Periscope, Snapchat, and oth­ers – and you now have a few new chal­lenges for video mar­ket­ing in 2016.
While the indus­try has made tremen­dous progress in solv­ing tech­ni­cal prob­lems and equip­ping resources with exper­tise in dig­i­tal video pro­duc­tion and sto­ry­telling, many busi­ness chal­lenges still remain. There are issues with regard to which plat­forms pro­vide cre­ators with rev­enue oppor­tu­ni­ties as well as issues with declin­ing CPMS due to mas­sive increas­es in avail­able video inven­to­ry. I have no doubt that we will con­tin­ue to see rapid inno­va­tion in video func­tion­al­i­ty across plat­forms like Face­book and YouTube (as well as poten­tial­ly the rise of new play­ers) to help address some of these chal­lenges.
How­ev­er, for me, since my inter­est lies pri­mar­i­ly in video mar­ket­ing strate­gies and tac­tics, I am most inter­est­ed in see­ing how mar­keters and video pub­lish­ers nav­i­gate this new land­scape and evolve their video mar­ket­ing best prac­tices to take full advan­tage of the new oppor­tu­ni­ties that exist, while main­tain­ing clear focus on mar­ket­ing objec­tives, stel­lar sto­ry­telling, and pos­i­tive ROI.
2016 will be an excit­ing year, but I believe that it's going to require more focus than ever in order to excel effi­cient­ly in a rapid­ly chang­ing online video plat­form land­scape.
---
In 2015, Face­book start­ed to heav­i­ly push their video prod­uct, and in 2016 they'll con­tin­ue to do so. While we've some­what fig­ured out how to opti­mize our video con­tent specif­i­cal­ly for Face­book, there is still a steep learn­ing curve ahead. We'll see more and more Face­book video ads along with web series and video con­tent strate­gies designed specif­i­cal­ly for Face­book users.
Also, Snapchat's rise to have almost the same num­ber of dai­ly video views as Face­book with only a frac­tion of the user base, while also being 100 per­cent mobile, is some­thing that a lot of mar­keters missed in 2015. There's a tremen­dous untapped oppor­tu­ni­ty to have a direct con­nec­tion with Snapchat users through their most per­son­al device and on arguably their most per­son­al social net­work. In 2016 more mar­keters will lever­age the 6 bil­lion dai­ly Snapchat video views for the brands they rep­re­sent.
---
Jeremy Vest, Founder
&

CEO

of Vidpow
One of the biggest trends in 2016 will be mass cre­ation of bite-sized sim­ple con­tent.
How-to con­tent on Face­book and Insta­gram will keep get­ting big­ger and bet­ter. Buz­zFeed Tasty is one of the best exam­ples, many of their videos get over 10 mil­lion views and hun­dreds of thou­sands of likes.
Anoth­er exam­ple of bite-sized con­tent that you will see a lot more of in 2016 are what I call "Meme videos" that have con­stant text like a meme.
---
Jeroen Wijering, Co-Founder and Creator,

JW

Player
Video mar­ket­ing in 2016 will pri­mar­i­ly be dri­ven by three con­cerns:
1. Access­ing and lever­ag­ing video data Adver­tis­ers will con­tin­ue to demand data and trans­paren­cy. Pub­lish­ers that have con­trol over their video con­tent and play­er tech­nol­o­gy ben­e­fit from access to data about their video per­for­mance, play­back qual­i­ty, and con­sumer habits. With greater con­trol and vis­i­bil­i­ty, these pub­lish­ers are able to gar­ner high­er CPMs for their video ads.
2. Cre­at­ing video con­tent that is mobile opti­mized in-line with lat­est ad stan­dards Mobile video in 2015 was a huge oppor­tu­ni­ty — but as it turns out, an even big­ger chal­lenge. This year, we found that only 10 per­cent of ads were deliv­ered in a mobile-com­pat­i­ble for­mat.
With the rapid increase in mobile video con­sump­tion, adver­tis­ers clear­ly need to recal­i­brate their online video strate­gies to suc­cess­ful­ly lever­age cross-plat­form reach. For exam­ple, adver­tis­ers should update their cre­ative to use VPAID 2.0 so their mes­sage can reach view­ers on mobile devices or browsers that had Flash dis­abled.
3. Expand­ing reach through Over-the-Top (OTT) Video With new ser­vices like HBO Now and devices like AppleTV, and the much-ana­lyzed audi­ence shift away from cable and toward dig­i­tal sub­scrip­tions, mar­keters are explor­ing ways to work with con­tent cre­ators to reach view­ers where they are.