The only con­stant in the world of SEO is change. In our epic post on SEO trends for 2015, our pan­el of experts over­whelm­ing­ly (and cor­rect­ly) pre­dict­ed mobile would be one of the biggest areas to watch. While mobile got the most atten­tion last year, what should be the top focus­es for brands and busi­ness­es in 2016?
---
If 2015 was the year of becom­ing mobile-friend­ly, then 2016 is shap­ing up to be the year of user expe­ri­ence.
In ear­ly 2015, Google intro­duced an assort­ment of changes and a new "mobile-friend­ly" algo­rithm designed to improve the mobile expe­ri­ence for con­sumers. Then in Octo­ber, we learned about an arti­fi­cial intel­li­gence algo­rithm called RankBrain, which is Google's lat­est attempt to improve search results for its users.
Just as Google has always been focused on pro­vid­ing its users with the best results, now it's time to put your focus on what's most impor­tant for your audi­ence.
Under­stand­ing your audi­ence and the entire con­sumer jour­ney so you can be vis­i­ble at the moments when it mat­ters most is mis­sion crit­i­cal now.
Con­tent strat­e­gy also remains a top focus, but with a greater eye toward intent, con­text, and use­ful­ness.
You can't ignore mobile SEO or apps in 2016, either. Con­sumers live in a mobile world and rely on devices of all sizes – so your mobile strat­e­gy must put users first.
Through it all, fun­da­men­tal, tech­ni­cal SEO will remain crit­i­cal. And tech­nol­o­gy and data will be cru­cial to help opti­mize and mea­sure the suc­cess of your organ­ic efforts in 2016 and beyond.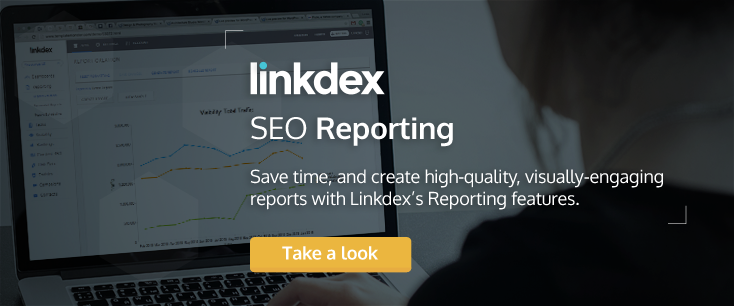 This year, Momen­tol­ogy has col­lect­ed insights from 44 expe­ri­enced SEO experts:
What's the future of SEO? Here's your fore­cast for 2016.
---
Barry Adams, Founder, Polemic Digital
The search space will con­tin­ue to nar­row in focus in 2016, as mobile-first brows­ing habits will siphon traf­fic from search engines towards mobile apps – specif­i­cal­ly YouTube, Face­book, and news apps. I sus­pect 2016 might be the first year to see a stag­na­tion, if not decline, in search vol­umes on some of the major search engines.
As a result of this nar­row­ing search space, a brand's total share of voice will become even more impor­tant. I expect a pro­lif­er­a­tion of brand-owned con­tent chan­nels – such as Momen­tol­ogy – in a wide range of indus­tries, from DIY to retail, man­u­fac­tur­ing, and med­ical tech­nol­o­gy.
Brands will cre­ate and pro­mote self-owned pub­li­ca­tion chan­nels to build their own audi­ences, rather than rely on third-par­ty plat­forms to deliv­er vis­i­tors to their com­mer­cial sites. Some of these brand-owned chan­nels will be indis­tin­guish­able from inde­pen­dent chan­nels. A few inde­pen­dent online pub­li­ca­tions will be bought by brands who can't be both­ered build­ing their own audi­ence from scratch.
Alto­geth­er, 2016 will be the year where the fight for audi­ence atten­tion will reach a new peak, as organ­ic search evolves in to a zero-sum game and social media becomes exclu­sive­ly pay-to-play for cor­po­rate accounts. The lim­i­ta­tions of our indus­try will start to mate­ri­al­ize as con­sumer behav­ior changes, and the fight for con­sumer atten­tion will be fiercer than ever.
In order for SEO to sur­vive and thrive in such an envi­ron­ment, SEO providers will need to focus more on high­light­ing their clients' com­pet­i­tive edge and find increas­ing­ly provoca­tive and atten­tion-grab­bing con­tent angles.
The future of online suc­cess will not be depen­dent on organ­ic search. Instead I see an online brand's growth rely on how suc­cess­ful they'll be able to inte­grate with exist­ing dom­i­nant plat­forms. News host­ed on Face­book and Google, ecom­merce through Twit­ter and YouTube, those will be the trends that will pave the way for online suc­cess in the com­ing years.
---
Adam Audette, Senior Vice President of
SEO

, Merkle
There are three key areas our teams are work­ing in that I believe rep­re­sent the future of organ­ic search:
1. Mobile, Apps & New Tech­ni­cal Work
Apps, apps, and more apps. Deep link­ing, app index­ing, and now app stream­ing are all key areas for SEOs in 2016. App store opti­miza­tion, mobile arti­cle for­mats from Google, Apple and Face­book, and the increas­ing impor­tance of app con­tent in organ­ic search all mean we will be focused on a mobile world more and more.
A sec­ond relat­ed piece is tech­ni­cal SEO work. Pag­i­na­tion, faceted nav­i­ga­tion, and inter­na­tion­al SEO are just table stakes. The future is about http/2 as well as https, JavaScript, sin­gle page appli­ca­tions (SPAs), the DOM, and dynam­ic web­sites. Not to men­tion site laten­cy, struc­tured data, and even voice search.
2. Con­tent Strat­e­gy & Con­tent Mar­ket­ing
Mov­ing toward a deep­er under­stand­ing of audi­ence cohorts and per­sonas, and how searcher behav­ior changes based on the seg­ments. This direct­ly informs site archi­tec­ture, tax­on­o­my, con­tent plans and task com­ple­tion met­rics.
Here, too, we need to under­stand future tech­nol­o­gy such as voice search and how it changes behav­ior, result­ing in new types of con­tent expe­ri­ences.
All of this must be informed by user test­ing.
Final­ly, an under­stand­ing of enti­ty search and struc­tured data and how the Knowl­edge Graph can best rep­re­sent a brand's iden­ti­ty and vis­i­bil­i­ty in organ­ic search.
3. Per­son­al­ized Expe­ri­ences & Mar­ket­ing Address­abil­i­ty at Scale
We will be increas­ing­ly lever­ag­ing first-par­ty data to improve con­tent expe­ri­ences, while mak­ing that con­tent per­form well in organ­ic search. We'll also be lever­ag­ing data to under­stand the cross-chan­nel per­for­mance and strate­gies between dis­play and organ­ic search and paid and organ­ic search.
The future is data and lever­ag­ing SEO as a crit­i­cal piece of the attri­bu­tion fun­nel, and its rela­tion­ship to a holis­tic dig­i­tal mar­ket­ing strat­e­gy.
---
Loren Baker, Co-Founder
&

VP

, Foundation Digital
All in all, inte­grat­ed mar­ket­ing that deliv­ers tar­get­ed users to top­i­cal­ly rel­e­vant con­tent will be a key focus on 2016.
What do I mean by this? Make sure that your con­tent fun­nel is pop­u­lat­ed with tar­get­ed traf­fic, not only from influ­encer out­reach, but from smart ad buys, per­sona tar­get­ing, social shar­ing inte­gra­tion, and any oth­er mar­ket­ing dis­ci­plines.
Deliv­er the right per­son to the right type of con­tent. Enrich their life/goals from an infor­ma­tion and UX per­spec­tive enough for that traf­fic to become your brand advo­cate – through shar­ing and inter­act­ing with that con­tent, mak­ing a pur­chase (trig­ger­ing an event), or adding to the sto­ry­line in some way.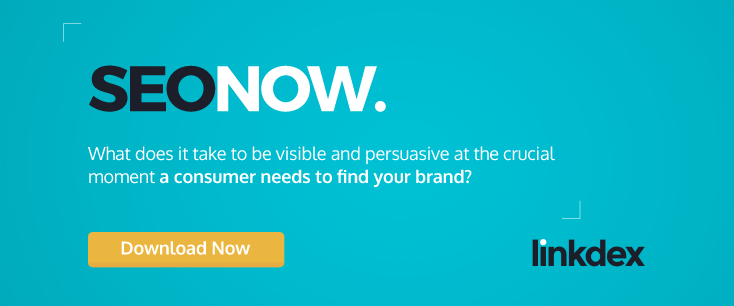 ---
Daniel Bianchini, Director of Services, White.net
As we move into 2016, there will be two sig­nif­i­cant changes in the way SEOs approach cam­paigns, both of which have start­ed to be dis­cussed more open­ly.
There will be a con­tin­ued but much more in-depth approach to under­stand­ing the audi­ence. Dur­ing 2015, we start­ed to move toward the idea of cre­at­ing con­tent that is more spe­cif­ic, and focus­es on the need of the user. How­ev­er, dur­ing 2016 we will start to use the vast data that is now eas­i­ly avail­able to us to be more tar­get­ed. While doing this, we will look more into the expe­ri­ence the user has when they land on our con­tent regard­less of the device they are using.
There is going to be more of a focus on search via mobile devices. I don't nec­es­sar­i­ly mean through search engines, but how appli­ca­tions like Google Now are learn­ing about our needs. Thus, the need to increase the use of struc­tured data will inten­si­fy.
---
Chris Boggs, Founder, Web Traffic Advisors
In 2016, SEO will con­tin­ue to com­mand a greater share of exec­u­tive atten­tion from SMBs to enter­prise. Last year I pre­dict­ed decon­struc­tion would be an impor­tant part of the SEO world in 2015, and I cer­tain­ly did my share of that with clients and net­work­ing friends. For 2016, I will bor­row from Google's John Mueller, who was quot­ed in Twit­ter as using one word to define what SEOs should be focused on: con­sis­ten­cy.
Of course, many in the indus­try lam­bast­ed this typ­i­cal­ly coy rec­om­men­da­tion – tru­ly falling into step with some of the Google rid­dles the SEO indus­try was long blessed with by Matt Cutts.
The great thing about using the word "con­sis­ten­cy" to encap­su­late SEO strate­gic think­ing is that the word can be mapped to each of the typ­i­cal work streams asso­ci­at­ed with organ­ic opti­miza­tion: tech­ni­cal atten­tion to detail, estab­lish­ing and main­tain­ing rel­e­vance, and grow­ing author­i­ty.
For tech SEO con­sis­ten­cy can be pret­ty sim­ple to envi­sion and "strate­gize" by SEOs and mar­keters, but often this trans­lates to impos­si­ble demands for IT teams based on site tech­nol­o­gy that is in place. One exam­ple is a blog on a dif­fer­ent sub­do­main in order to sup­port a sep­a­rate CMS. This is some­thing SEOs – at least par­tial­ly because of an unspo­ken goal of con­sis­ten­cy – some­times will tar­get as an oppor­tu­ni­ty but end up com­pro­mis­ing or aban­don­ing the idea of mov­ing the blog to a direc­to­ry because it sim­ply won't work.
Con­tent seems like the eas­i­est con­sis­ten­cy goal to tack­le. Just pub­lish on-top­ic con­tent that is use­ful to your tar­get audi­ences, right? I feel there is more to it. I believe con­sis­ten­cy in this case has to do with your style/tone, such as how The Onion uses an irrev­er­ent 404 Error page, keep­ing in theme with its satir­i­cal self.
Also, how con­sis­tent is your con­tent with that of the com­pe­ti­tion? I often rec­om­mend cre­at­ing a con­tent matrix to tru­ly under­stand what pages your com­peti­tors are using, and where the gaps exist that may cause your site to look incon­sis­tent when it comes to true rel­e­vance. This is also a reword­ing of a clas­sic SEO strat­e­gy and cre­at­ing pages to fill gaps found dur­ing key­word research.
The con­cept of link and author­i­ta­tive cita­tion con­sis­ten­cy is eas­i­er than it can be made out to be. SEOs some­times act like chil­dren in the way they think they can pull the wool over Google's eyes when it comes to some link acqui­si­tion tac­tics. Pen­guin and man­u­al penal­ties have reformed many, but not those obliv­i­ous or stuck about 5 years behind evolv­ing "legit­i­mate" SEO.
Co-cita­tion and the under­stand­ing of rela­tion­ships between sites and indus­tries is prob­a­bly Google's great­est strength, and it should be played-into. The old school link "build­ing" roux of dis­cov­er­ing who links to your com­peti­tors and try­ing to get those links still holds true.
In this last area, some are lucky than oth­ers because their "nature" is incon­sis­ten­cy, when it comes to inbound links. Broad­er news and infor­ma­tion pub­lish­ers have an eclec­tic link pat­tern both inbound and out­bound. Lever­age this under­stand­ing to be con­sis­tent in get­ting "off top­ic" links from places that link to a wide vari­ety of sub­jects, but also main­tain con­sis­ten­cy with your peers by get­ting the rel­e­vant links that help to iden­ti­fy your top­ic.
---
Michael Bonfils,
CEO

&

President, International Media Management Corp.
I'd like to say it's going to be more of the same, but it won't.
Google's busi­ness mod­el of a desk­top-based search engine adver­tis­ing plat­form faces some real chal­lenges as dif­fer­ent means of com­mu­ni­ca­tion, and the devices that sup­port them, con­tin­ue to evolve. As a glob­al SEO provider, explain­ing to clients and their respec­tive agen­cies who part­ner with us that PPC, social, and dis­play all need to talk and work with us has them scratch­ing their heads ask­ing us why and to stay in our own cor­ner of the room.
To sur­vive as an SEO in 2016, it means to expand our knowl­edge, as well as the abil­i­ty to pro­vide this key­word-based world of ours to reach into social, dis­play, and paid search in a mobile world. Our job is no longer just dri­ving Google searchers to top rank­ings, it's also dri­ving them to the plat­form expe­ri­ence – be it mobile, social, or apps – and hav­ing these vis­i­tors hope­ful­ly use our key­words and clients to advo­cate for that expe­ri­ence.
Google's algo has no oth­er way to go but to evolve into AI that eval­u­ates "chat­ter" rather than rules. In 2016, our job will be cre­at­ing cross-chan­nel keyword/client "chat­ter" more than just links.
---
Brent Csutoras, Founder
&

CEO

, Pixel Road Designs
For too long, we have looked at our online mar­ket­ing cam­paigns as check­lists, where we focus more on get­ting all the checks rather than the qual­i­ty of the items we are check­ing off. In 2016, we have to start focus­ing on the qual­i­ty of every­thing we do, from the strat­e­gy, to the cre­ation, to the imple­men­ta­tion, the engage­ment, and ulti­mate­ly mea­sur­ing the return.
What is the point of spend­ing a lot of time, ener­gy, and resources on a cam­paign, that research would have shown you will not get the reac­tion you hoped for. Why cre­ate mul­ti­ple info­graph­ics, if they are aver­age qual­i­ty and won't stand out from the thou­sands of oth­ers, and why run a mar­ket­ing cam­paign in a way that does­n't speak to the audi­ence your tar­get­ing?
In 2016, the engines will con­tin­ue to focus on user expe­ri­ence, qual­i­ty, and per­son­al­iz­ing results for each user.
So you have to research what your audi­ence would like, what top­ics they actu­al­ly become vocal and take action behind, cre­ate your mar­ket­ing cam­paigns direct­ly for the audi­ence you are tar­get­ing, and make sure the qual­i­ty of what you are pro­duc­ing and pre­sent­ing is high enough it elic­its the action and response you need.
---
Dave Davies,
CEO

, Beanstalk Internet Marketing Inc.
I strong­ly believe that 2016 is going to be the year that any sem­blance of using pure­ly old-school SEO tac­tics is culled with the focus of con­ver­sa­tions being around "web pres­ence" and less around "where do I rank today."
With the release of Google's Search Qual­i­ty Rat­ing Guide­lines there is a clear mes­sage: usabil­i­ty and user expe­ri­ence first with a focus on how clear and acces­si­ble the main con­tent of a spe­cif­ic page is. What we'll be fur­ther wit­ness to through 2016 is the human rat­ings on actu­al expe­ri­ence (and not just con­tent) being inte­grat­ed into the algo­rithm through human algo­rithm adjust­ments and the fur­ther uti­liza­tion of AI to under­stand what the user would be or is expe­ri­enc­ing and adjust­ing page scores based on that.
Fur­ther, we'll see mar­keters (those that aren't culled) broad­en­ing their thoughts regard­ing Google organ­ic pres­ence beyond the rank­ing and some­times even beyond the click. This will come in the form of increased atten­tion being paid to fea­tured snip­pets and mobile where the click is often replaced with instant access to knowl­edge. In this area I high­ly rec­om­mend fol­low­ing Eric Enge of Stone Tem­ple Con­sult­ing who is per­form­ing some inter­est­ing tests.
Final­ly, in 2016 we'll see an increased aware­ness by large brands on how to bet­ter uti­lize their data. We saw in 2015 Black Fri­day sales fall in the retail sec­tor by more than 10 per­cent with online sales pick­ing up the slack with a jump of 14.3 per­cent. Inter­est­ing­ly, email drove 25 per­cent more sales than in 2014, illus­trat­ing a far more effec­tive use of user data.
Anec­do­tal­ly, I noticed a sig­nif­i­cant step for­ward in how I was mar­ket­ed to dur­ing this peak sales peri­od with out­stand­ing use of both email and remar­ket­ing. Big brands are step­ping up their game. The ques­tion for 2016 is whether they will stay ahead or whether small­er com­pa­nies will make use of the tools and prin­ci­ples to take some of those sales back.
Sum­ming up, in 2016 busi­ness­es need to:
Focus on glob­al pres­ence and not just rank­ings.
Focus on mak­ing the main con­tent of your page quick­ly acces­si­ble, engag­ing and use­ful.
Think about the var­i­ous ways con­tent is being dis­played in search results and ques­tion how you can be present there.
Think about ways of using your cur­rent vis­i­tors and the data you hold to remar­ket to. Be smart and give them what they want.
---
Stoney deGeyter,
CEO

&

Project Manager, Pole Position Marketing
I would­n't be sur­prised to see a greater influ­ence of the user expe­ri­ence in the search results. Google has already announced that arti­fi­cial intel­li­gence is now the third most influ­en­tial rank­ing fac­tor. While this is described more as a query pro­cess­ing algo­rithm, it's not a far leap to see "RankBrain", as they are call­ing it, begin to take over some of the oth­er rank­ing fac­tors that Google deems impor­tant.
That's not to say that oth­er "old school" algo­rithm fac­tors will no longer apply. What is AI oth­er than an algo­rithm that learns to write itself? The Google search results, with­in just a few years, could pri­mar­i­ly be fueled by this learn­ing algo­rithm that that takes all the old school sig­nals into account.
Cur­rent­ly, engi­neers look at the data and tweak the algo­rithm accord­ing­ly. RankBrain could essen­tial­ly cut out the engi­neers to allow the algo­rithm to adapt on the fly, even minute by minute based on the data being pro­duced. With essen­tial­ly 40–50 or more algo­rithms being used, RankBrain could replace them all.
So where does user expe­ri­ence come into play?
A learn­ing algo­rithm can, the­o­ret­i­cal­ly, do a bet­ter job at ana­lyz­ing searcher intent, and adjust accord­ing to mass behav­ior. Actu­al­ly, with enough com­put­ing pow­er, it could adjust accord­ing to indi­vid­ual behav­ior. Every click, every bounce, every time you scroll the search results, all of this data can be imme­di­ate­ly trans­lat­ed.
Yes, RankBrain is still look­ing at the data that the engi­neers are look­ing at, but it can more eas­i­ly inter­pret that data and rewrite, test and release the algo­rithm accord­ing­ly.
Google has already invest­ed a great amount of resources in cre­at­ing pre­dic­tive assis­tants. It won't be too long before each of us feeds Google enough data for RankBrain to use your spe­cif­ic behav­ior to deliv­ers a com­plete­ly cus­tom set of search results craft­ed just for you.
---
Eric Enge,
CEO

, Stone Temple Consulting Corp.
There are two major trends to fol­low dur­ing the course of 2016. These are:
1. A New Era of 'Con­tent Effec­tive­ness Opti­miza­tion'
This is the notion of mea­sur­ing over­all user sat­is­fac­tion with the pages of your site, and striv­ing to increase that to high­er lev­els.
In Google's Search Qual­i­ty Rat­ing Guide­lines, for the first time ever, Google intro­duced the con­cept of "Needs Met". This is an eval­u­a­tion of whether pages returned in the search results actu­al­ly address the needs of the searchers. It does­n't take much insight to real­ize that Google would not be col­lect­ing this data (at great expense) if they weren't mak­ing active use of it.
Pan­da was only the first major algo­rithm that attempt­ed to mea­sure con­tent qual­i­ty. Google's jour­ney down this path is con­tin­u­ing, and I believe they have many ways they try to assess con­tent qual­i­ty today.
The bot­tom line? If you can tune your web pages so that more peo­ple are sat­is­fied with the expe­ri­ence of your site, chances are good that this will lead to rank­ings increas­es for you over time.
2. The Rise of Machine Learn­ing
Google recent­ly announced an algo­rithm called Rankbrain. This algo is a machine learn­ing algo­rithm that they said had become the third most impor­tant fac­tors in rank­ings.
I've been able to have some con­ver­sa­tions with a Google spokesper­son, and what I learned is that con­trary to what some oth­ers in the trade press has said, the Rankbrain algo­rithm is applic­a­ble to all search queries, not just the long tail or more unusu­al ones. Here is what the spokesper­son said to me:
"These sorts of sig­nals usu­al­ly aren't restrict­ed to a spe­cif­ic por­tion of queries; it's more that the effects are notice­able more for some queries than oth­ers."
You can think of search engine algo­rithms as hav­ing tra­di­tion­al­ly hav­ing three com­po­nents:
Dis­cov­er­abil­i­ty (can they find the con­tent).
Rel­e­vance (what is the con­tent about).
Impor­tance (how does its val­ue com­pare to oth­er pages dis­cov­ered on the same top­ic).
Rankbrain improves search in a fourth area, that of bet­ter under­stand­ing the intent of the user's query.
The fact that Google believes that this is work­ing real­ly well for them is a big deal. They will con­tin­ue to tune Rankbrain, as well as find oth­er ways to make use of machine learn­ing in their algos. You will also hear more and more about how oth­er com­pa­nies such as Face­book are using it.
We are enter­ing the first stage of the machine learn­ing rev­o­lu­tion. It has a long way to go before it peaks, but you will be hear­ing about it con­stant­ly from here on out.
---
Erin Everhart, Lead Manager, Digital Marketing —
SEO

, Home Depot
We've seen some pret­ty big changes in 2015 with organ­ic search – side note: I feel like we say that every year, so there's even an under­ly­ing trend here: to just always expect things to change – that will car­ry into 2016, but the one that's keep­ing me up at night is how dras­ti­cal­ly dif­fer­ent the SERP land­scape has changed.
Most notably are two things:
Google moved from a 7 Map Pack to a 3 Map Pack in August, which lim­its place­ment oppor­tu­ni­ties, but the even more trou­bling sign is that the Google Snack Pack is appear­ing for more queries, on both desk­top and local, than the 7‑Pack Places was. Google isn't serv­ing local results for just city-spe­cif­ic or "near-me" queries; it's appear­ing for key head terms even if there's no local intent (e.g., "pic­ture frames").
Google is now show­ing three paid ads instead of two on mobile.
Both of those changes are push­ing your tra­di­tion­al 10 "free" organ­ic list­ings fur­ther down the page, and you bet­ter believe that's going to have an impact on your CTR. I would­n't be sur­prised if you start see­ing less traf­fic YOY even if you've main­tained a No. 1 rank­ing.
Maybe Google is just test­ing things out? Or maybe they'll move to a com­plete­ly paid mod­el for all Map list­ings? Who knows at this point, but I think we're going to start see­ing that a No. 1 rank­ing in 2016 isn't near­ly as valu­able as a No. 1 rank­ing was in 2015. And frankly that's a scary world to live in.
---
Duane Forrester,
VP

, Organic Search Optimization, Bruce Clay Inc.
In a sin­gle word, "use­ful­ness."
The engines have been focused on this for a while now, the con­cept of get­ting clos­er to the root of what a searcher means, intends or desires.
"Rel­e­van­cy" was the watch­word for the last few years. The prob­lem is that rel­e­van­cy is too nar­row, too eas­i­ly met today and does­n't dive into the intent behind a query. If you can under­stand the intent, you're orders of mag­ni­tude clos­er to solv­ing for what­ev­er the searcher actu­al­ly needs in the big pic­ture.
Busi­ness­es need to take the much-talked about yet often over looked step of tru­ly inte­grat­ing pro­grams in 2016. Cross shar­ing data between search and social both paid and organ­ic. They need to devel­op pro­grams for data cap­ture, research and insight deriva­tion. That will allow the pro­duc­tion of use­ful con­tent and expe­ri­ences, aligned with searcher needs, that the engines will eat up!
The engines want, first and fore­most, to have high­ly sat­is­fied cus­tomers. Your con­tent can be their answer. And when the engines win, you can win too.
---
Glenn Gabe, President, G‑Squared Interactive
For impor­tant trends in 2016 SEO-wise, I'll focus on the top­ic from a Google algo­rithm update stand­point. In 2016, we expect the migra­tion of major algo­rithms like Pan­da and Pen­guin to Google's core rank­ing algo­rithm, which can have a sig­nif­i­cant impact on many sites across the web.
In the past, Google would unleash these algo­rithms in one fell swoop (and the impact could typ­i­cal­ly be seen on one spe­cif­ic day). With Google's move to migrate these major algo­rithms to its core rank­ing algo, web­sites could the­o­ret­i­cal­ly see impact at any time. This is a huge shift for Google, and can have a sig­nif­i­cant impact on web­sites once the migra­tion is com­plet­ed.
Between Pen­guin and Pan­da, it looks like Pen­guin will be the first to go real-time. Note, this was sup­posed to hap­pen in 2015, but Google recent­ly announced that the launch has been delayed (due to the hol­i­days). Need­less to say, many web­mas­ters and busi­ness own­ers impact­ed by pre­vi­ous Pen­guin updates are eager­ly await­ing the real-time Pen­guin.
Google's Pen­guin algo­rithm, which heav­i­ly tar­gets unnat­ur­al links, has been dev­as­tat­ing for cer­tain web­sites. And it doesn't help that Pen­guin has been a dis­as­ter of an algo­rithm recent­ly. There hasn't been an update in close to a year, the last one (Pen­guin 3.0) was under­whelm­ing to say the least, and web­sites are still being fil­tered after per­form­ing a lot of reme­di­a­tion work.
We can only hope that the real-time Pen­guin has more of an impact than Pen­guin 3.0. Time will tell.
From a Pan­da stand­point, the update tar­get­ing low qual­i­ty con­tent has turned into a once-per-year update (when it used to roll out near-month­ly). The last offi­cial update was Pan­da 4.2 released on July 18, 2015. And sim­i­lar to Pen­guin 3.0, it was under­whelm­ing.
Google had tech­ni­cal prob­lems with the update, so there had to be an extend­ed roll­out (over months). Based on the slow roll­out, it was dif­fi­cult to see the impact (if any) across the web. Many sites that had been pre­vi­ous­ly impact­ed by Pan­da updates, espe­cial­ly Pan­da 4.1 and the 10/24/14 update, saw lit­tle impact from Pan­da 4.2.
If Pan­da does go real-time, sites could tech­ni­cal­ly see impact at any time with regard to low qual­i­ty con­tent. And "low qual­i­ty con­tent" can mean sev­er­al things. But, and this is impor­tant, it will be near-impos­si­ble to know that Pan­da is impact­ing your site. I've writ­ten about this prob­lem over the years (start­ing in 2013 when Google first hint­ed that Pan­da would go real-time at some point).
Why is this a prob­lem? Well, when you know you have been impact­ed by Pan­da, you could ana­lyze your site through the lens of the algo­rithm update. Then you can form a sol­id plan of attack for rec­ti­fy­ing con­tent qual­i­ty prob­lems. But if you don't know Pan­da is impact­ing the site, you won't know that con­tent qual­i­ty is a prob­lem hold­ing back your site.
So, you are left with decreas­ing Google organ­ic traf­fic with lit­tle clue about what the prob­lem is. Could it be tech­ni­cal, con­tent-relat­ed, links-relat­ed, etc?
Basi­cal­ly, both Pan­da and Pen­guin hav­ing the abil­i­ty to impact your site at any time with­out any sign they are impact­ing the site will leave many ques­tions about what to tack­le SEO-wise. This will undoubt­ed­ly lead to a lot of con­fu­sion and frus­tra­tion.
That said, the good news with bak­ing major algo­rithms into Google's core rank­ing algo is that web­sites can see impact more fre­quent­ly based on the changes they are imple­ment­ing. The down­side is you won't know which fac­tors are caus­ing drops or gains in Google organ­ic traf­fic. I think we're all eager to see how this plays out.
One thing is for sure, 2016 will be an inter­est­ing ride algo-wise.
---
Megan Geiss, Marketing Strategy Director, Merkle |
RKG
As we look at 2016 to see what's on tap for SEO, we must first real­ize those things from this past year that will con­tin­ue: mobile expan­sion and per­son­al­iza­tion.
The push for mobile to con­tin­ue to dom­i­nate is obvi­ous, with the app space get­ting more and more atten­tion. Mobile apps are tak­ing over the SERP land­scape and to be suc­cess­ful in mobile search, com­pa­nies are going to need to have opti­mized mobile apps with deep link­ing.
The oth­er area that will con­tin­ue to be impor­tant is per­son­al­iza­tion. Although not as present in organ­ic search, it will like­ly take on a big­ger play and become an impor­tant fac­tor.
Google wants us to deliv­er the best con­tent pos­si­ble for the unique user's queries and will reward those com­pa­nies that do. Is this where RankBrain comes into play? Per­haps. There is a lot left to be seen and learned from Google's machine-learn­ing and I think we are going to see more of that for 2016.
---
Casie Gillette, Director of Online Marketing, KoMarketing
A cou­ple trends you need to watch are fea­tured snip­pets and brand equi­ty.
At this point we all under­stand the goal of Google is to give peo­ple the answer to their query as fast as pos­si­ble. But I also think over the past cou­ple years, we under­stand a bit more about what that real­ly means for web­sites.
Yes, Google wants to give peo­ple the answers but they want to give them the answers direct­ly with­in the search results — not by send­ing them to your web­site. In turn, we are see­ing a lot more fea­tured snip­pets in SERPs.
We are also see­ing brands become more pow­er­ful. Google wants to show their users trust­ed sources and that often means well-known brands.
There are a cou­ple things that come from this:
Brands have to refo­cus on how they can reach those top of the fun­nel con­sumers in search results when Google is try­ing to direct­ly pro­vide them the infor­ma­tion they need.
SEOs have to think beyond the web­site, beyond links, and real­ly con­sid­er the cus­tomer. Peo­ple are using oth­er chan­nels to dis­cov­er prod­ucts and com­pa­nies. They are ask­ing for rec­om­men­da­tions on social chan­nels and in forums. They are look­ing for reviews and they are gath­er­ing as much data as pos­si­ble before they even start the con­ver­sa­tion on your web­site. We have to make sure we (or our clients) are mon­i­tor­ing social media for the right key­word phras­es, answer­ing ques­tions in forums or in dis­cus­sion groups, and engag­ing our cus­tomers. We need our cus­tomers, poten­tial cus­tomers, and the gen­er­al pub­lic talk­ing about us because that's how we become a trust­ed brand.
---
Mike Grehan,
CMO

&

Managing Director, Acronym Media
Con­tent gap analy­sis will be impor­tant in 2016. In fact, more pre­cise­ly, devel­op­ing con­tent around intent to pro­vide an expe­ri­ence and not just a result.
We've known for a long time in search that the notion of rel­e­vance has always been cen­tral to pro­vid­ing accu­rate results. But now, we need to think not just about "is the result rel­e­vant" but also "is the result use­ful in the moment?"
And that means putting a lot more thought into con­tent, not just because you think it may rank, but because it gen­uine­ly does sat­is­fy an infor­ma­tion need, at that pre­cise moment, for the end user.
Should the result for a spe­cif­ic moment be a web page?
Or would a video result or local map result bet­ter?
Would a sim­ple image be use­ful?
Should it be a short and con­cise result, or does it need a mul­ti-page

PDF

doc­u­ment?
2016 will be much more about "con­tent aware" strate­gies and "con­tent map­ping" solu­tions.
---
Jenny Halasz, President
&

Founder,

JLH

Marketing
In 2016, we will see a sig­nif­i­cant trend toward tech­ni­cal SEO. Peo­ple will always have their fun pro­claim­ing SEO dead, but as Google los­es con­trol of their algo­rithm and ele­ments like RankBrain become more per­va­sive, the tech­ni­cal ele­ments of SEO will become ever more impor­tant.
Sites that fail with com­plex tech­ni­cal imple­men­ta­tions will suf­fer at the hands of the algo­rithm. Google will have a take-no-pris­on­ers atti­tude when hre­flang tags and schema are imple­ment­ed incor­rect­ly.
John Mueller was just recent­ly quot­ed say­ing that if you fail to pro­vide the hand­shake com­mand for an hre­flang tag, Google will just dis­re­gard it entire­ly. When Google does what they think is best, it usu­al­ly works out OK, but there are enough cas­es of them get­ting it 100 per­cent wrong that brands and mar­keters will need to mon­i­tor this to make sure they're get­ting it right.
As speed, mobile deliv­ery, apps, and voice search func­tions become more impor­tant, we're going to see an even fur­ther widen­ing of the gap between rich and poor. The large brands that can afford the sig­nif­i­cant bud­gets asso­ci­at­ed with imple­ment­ing these tech­ni­cal require­ments will con­tin­ue to dom­i­nate the SERPs, both local­ly and nation­al­ly. The small busi­ness­es, unable to keep pace, will fall by the way­side, and we'll see a lot of great ideas go unno­ticed.
Final­ly, 2016 will be the year that we see links begin to get degrad­ed in the Google algo­rithm. The cul­ture of fear and para­noia that sur­rounds links (both inbound and out­bound) has infect­ed the main­stream.
Where once the pan­ic was con­fined only to SEOs and our ilk, it has now spread to major brands, major media, and pri­ma­ry sources that Google has tra­di­tion­al­ly used in the algo­rithm to deter­mine val­ue of a web­site. Fear and para­noia of a Google penal­ty with­out actu­al knowl­edge of how they work has bro­ken links as a rat­ing and rank­ing method.
It's sig­nif­i­cant that the Pen­guin algo­rithm isn't rolling out in 2015, and that it took more than 12 months to roll out last time. I believe the sig­nals Google used in that algo­rithm aren't valid any­more, and there is an increas­ing lev­el of noise and con­fu­sion sur­round­ing links.
Instead, I believe that Google will use a sort of "author­i­ty rank" to deter­mine the val­ue of a site as their pri­ma­ry fac­tor rather than links. It may still use links in the com­pu­ta­tion, but I think it will encom­pass men­tions, shares, buzz, and asso­ciate pri­ma­ry indi­vid­u­als with com­pa­nies as sub­ject mat­ter experts. How exact­ly they'll do this remains to be seen, but I think we can count on links not mat­ter­ing as much in the near future.
---
Christopher Hart, Head of Client Development, U.S., Linkdex
We're rapid­ly mov­ing toward a dig­i­tal world where mul­ti­ple envi­ron­ments will sim­ply become the envi­ron­ment in which users expe­ri­ence your stuff. So under­stand­ing your user will be crit­i­cal.
Four top trends to watch now:
1. User Expe­ri­ence
Users expect your site to work, whether they access your site through a brows­er or an app. Google (and search engines in gen­er­al) are work­ing to find ways that allow them to make judg­ments that aren't game­able. So, expect user engage­ment met­rics to start caus­ing web­sites or pages to rank more favor­ably.
If a site is more use­ful, it's more valu­able. Great con­tent that is use­ful and engag­ing to an audi­ence is valu­able. Use­ful­ness is a reward­ing fac­tor – it does­n't mat­ter whether you have the great­est con­tent in the world.
2. Mobi­liza­tion & Apps Com­ing Togeth­er
Desk­top. Mobile. App. It's all merg­ing.
Google and Apple have made huge strides in mak­ing apps more index­able. Google app usage can be a stream­ing expe­ri­ence from the cloud, not from your site.
Mobile envi­ron­ments will be the norm and users will con­tin­ue to engage with con­tent and medi­ums on the fly. Try­ing to reach your audi­ence while they're sit­ting still in one loca­tion in front of a device is a los­ing strat­e­gy.
3. Big Data Will Become Nor­mal Data
More orga­ni­za­tions are get­ting their arms around this and big data will do more to break down cor­po­rate silos.
One exam­ple you should take notice of: Pub­li­cis Groupe. The agency made a seri­ous move, reor­ga­niz­ing itself to remove silos in a bid to become cus­tomer-cen­tric and ensure all their clients are ser­viced with the same data and tech­nol­o­gy.
4. Schema & Markup
Peo­ple who don't take notice and markup their sites prop­er­ly will find less engage­ment hap­pen­ing. It's an easy win to pro­vide your infor­ma­tion in a way that search engines will under­stand how to present it.
There are now hun­dreds of SERP vari­a­tions and the organ­ic click curve is chang­ing fast. Peo­ple are con­sum­ing more info at a glance. One of your jobs is put the most "glance­able" infor­ma­tion in front of peo­ple.
---
Bill Hartzer, Senior Strategist, Globe Runner
For 2016, con­tent will remain king, so to speak, and pub­lish­ing con­tent on a reg­u­lar basis will con­tin­ue to be impor­tant. For 2016, though, since search engines are much more aware of actu­al user engage­ment met­rics (espe­cial­ly on the social side), cre­at­ing con­tent that real­ly res­onates well with peo­ple will be key. Not only do you need to cre­ate good con­tent, but that con­tent must be some­thing that users, real peo­ple, engage with.
Your social strat­e­gy must be tight­ly inte­grat­ed and coor­di­nat­ed with your search strat­e­gy, because in 2016, it's going to be even more con­nect­ed. Your web­site just won't rank well if it's not liked by real peo­ple.
For 2016, it's impor­tant to have a good edi­to­r­i­al cal­en­dar that not only tar­gets your main key­words, but those key­words need to be inte­grat­ed into larg­er top­ics that you cov­er. Those top­ics should then be cov­ered in depth, espe­cial­ly in a way that is use­ful for your ide­al web­site vis­i­tors. Then, use social media to help pro­mote your con­tent in a way that not only dri­ves them to your web­site but also encour­ages engage­ment.
---
Face­book has moved clos­er to the search expe­ri­ence I was hop­ing for and will go fur­ther toward that in 2016, this might cre­ate the Social Search Engine Opti­miz­er or the SSEO. This is not only because of Face­book but also Twit­ter and oth­er more organ­ic social media net­works crawled by Google.
SEO gained a bit of a momen­tum in 2015 and will keep on doing so in 2016 with still more empha­sis on social media sig­nals and the mobile expe­ri­ence. This was under­lined mid-year 2015 when Google's John Mueller stat­ed that sites with­out a ded­i­cat­ed desk­top ver­sion would not suf­fer any rank­ing penal­ties.
I am also see­ing indi­ca­tions that video will start to play an even big­ger role is 2016.
Fun­da­men­tal­ly, 2015 ver­sus 2016 SEO will not change. It's still about good con­tent and user expe­ri­ence. And remem­ber that title tags still mat­ter.
---
Christina Hecht, Senior
SEO

Strategist, Vertical Measures
Head­ing into 2016, one trend we've seen with big brands and small­er clients alike is the need to get more ROI from exist­ing con­tent, which involves cir­cling back to old­er con­tent, improv­ing it, and repub­lish­ing it.
We know that Google responds well to fresh con­tent, so for years, brands and web­site own­ers have got­ten the mes­sage that they need to con­sis­tent­ly pub­lish new con­tent. But cre­at­ing brand new con­tent isn't always pos­si­ble and it's cer­tain­ly not the only strat­e­gy to pur­sue.
In fact, it's a mis­take to over­look the oppor­tu­ni­ty to lever­age exist­ing con­tent that you've already invest­ed in and has proven suc­cess­ful. Things change dai­ly, so take anoth­er look at your exist­ing con­tent to ensure that your pre-2016 con­tent still makes sense in the new year.
2016 will bring even more fre­quent change than ever before, with real-time updates to the Google Pan­da and Pen­guin algo­rithm updates hap­pen­ing now or in ear­ly 2016, respec­tive­ly. Plus, a brand's user per­sonas and com­pe­ti­tion have like­ly changed over time, which war­rants giv­ing exist­ing con­tent anoth­er look and a fresh­en­ing-up.
My best advice? Fol­low this five-step process to squeeze more juice from old­er con­tent with min­i­mal effort:
Pri­or­i­tize con­tent that once per­formed well but has recent­ly become less effec­tive.
Check to see if the con­tent still aligns with the types of search­es your cur­rent user persona(s) might make and their expec­ta­tions of your page. If it doesn't, tweak it to meet your searcher's intent.
Improve the con­tent with seman­tic key­words (syn­onyms, close-vari­ants and tan­gen­tial­ly-relat­ed phras­es), Hum­ming­bird-style queries and easy-to-con­sume for­mat­ting (bul­lets, tables, images).
Repub­lish the con­tent and ampli­fy it as you would a new piece of con­tent: Share it, tweet it, pro­mote it, post it, reach out to influ­encers, and earn new links.
Mea­sure the results and learn from them; KPIs include rank­ings, traf­fic,

SERP

CTR

, engage­ment, bounce, con­ver­sions, etc.
---
Jim Hedger, Creative Partner, Digital Always Media inc.
Search doesn't change with the pre­ci­sion or plan­ning we might expect from the smartest tech­nol­o­gists in the world. It evolves with its envi­ron­ment, albeit often in stag­ger­ing leaps.
The search engines and social media tools tend to go where the users are, or where they expect their users to be in the future. Google's mis­sion is still based on mak­ing the world's infor­ma­tion free and deliv­er­ing it by pro­duc­ing the best search result sets based on query and user behav­ior.
The key phrase for SEOs: "user behav­ior." Every­thing is about adapt­ing to or pro­mot­ing behav­iors. (A con­ver­sion is a favor­able behav­ior.) After all, it is no good to make changes or pro­mote evo­lu­tion if the users are not going to appre­ci­ate them or worse yet, if the users are migrat­ing to anoth­er ecosys­tem.
Mobile Every­thing
In a data-dri­ven world, every­thing is mobile. I can't do the sim­plest things such as rak­ing leaves in the back­yard, walk­ing to the cor­ner store, or even doing laun­dry in the base­ment with­out first being sure whichev­er mobile device I'm using is in my pock­et.
We con­sult mobile devices to con­firm long known sur­face routes, sub­way, and bus sched­ules. We use them when shop­ping to see if some­thing less expen­sive can be found else­where. While watch­ing a hock­ey game, my girl­friend and I will often be on one of four mobile devices strewn across the liv­ing room table. I have one cra­dled in my ear as I type this sen­tence.
Google has been push­ing mobile friend­ly design for the last few years and that will con­tin­ue in 2016 with sup­port for Accel­er­at­ed Mobile Pages. AMP strips all unessen­tial JS queries from source code to build a faster load­ing and page which is less reliant on mul­ti­ple third-par­ty servers.
Google's sup­port is anoth­er in a series of sig­nals sug­gest­ing Google expects more users to gen­er­ate more queries using mobile devices. (Mobile queries passed the 50 per­cent mark some­time in the sum­mer of 2015.)
User Expe­ri­ence
As the Inter­net Adver­tis­ing Bureau (IAB) belat­ed­ly dis­cov­ered, cre­at­ing a pos­i­tive user expe­ri­ence is crit­i­cal to actu­al­ly ben­e­fit­ing from user accep­tance. In a rush to sell ad space on any pos­si­ble high traf­fic online prop­er­ty, pub­lish­ers and mark­ers made some major mis­takes which Google moved to cor­rect.
Inter­sti­tial ads can make the mobile expe­ri­ence exas­per­at­ing, espe­cial­ly if they appear every time the same URL is loaded. Worse than that, auto-run video ads are annoy­ing, deplete bat­ter­ies rapid­ly and eat a lot band­width.
Google has been clear about its dis­like of degrad­ed user expe­ri­ences. SEOs should clear­ly avoid site ele­ments that degrade or defeat a mobile ses­sion. Expect Google to demand high­er qual­i­ty user expe­ri­ence, espe­cial­ly in the mobile envi­ron­ment.
Qual­i­ty Con­tent
Good con­tent isn't going to be good enough if it is rid­dled with inac­cu­ra­cies. Google is like­ly to begin some form of algo­rith­mic fact check­ing, espe­cial­ly around web­sites offer­ing crit­i­cal health, finan­cial, polit­i­cal, real estate, news and busi­ness infor­ma­tion, or prod­ucts.
Google already per­forms fact check­ing oper­a­tions on local busi­ness list­ings so "begin" might be the wrong word. Extend might be clos­er but in the near future Google will be capa­ble of look­ing inside itself to ver­i­fy the accu­ra­cy of infor­ma­tion found on any giv­en page.
Deep Thoughts
I want to write about the impact of Google and IBM open sourc­ing their first gen­er­a­tions of arti­fi­cial intel­li­gence but that would require far too many words. Suf­fice it to say the advent of what are essen­tial­ly super-com­put­ers being opened to the gen­er­al pub­lic will have pro­found effects on how mar­keters learn to under­stand the oceans of con­sumer data we have at our dis­pos­al.
Expect new ana­lyt­ic met­rics to emerge as user behav­ior and intent are bet­ter inter­pret­ed by an already high­ly ana­lyt­ic adver­tis­ing sec­tor. Ana­lyt­ic mar­keters have found a myr­i­ad of ways to pre­dict a user's life expe­ri­ence.
Remem­ber the Tar­get direct mail cam­paign that acci­den­tal­ly announced a teen daughter's preg­nan­cy to her fam­i­ly? That trick was accom­plished because one of Target's mar­keters got the idea to per­son­al­ly exam­ine the shop­ping habits of women who had signed up for Target's baby reg­istry. Once that mar­keter com­pared the items reg­u­lar­ly pur­chased by sev­er­al self-report­ed preg­nant women he was able to extrap­o­late that most women who pur­chased X, Y, and, Z were very like­ly preg­nant them­selves.
Imag­ine what we'll be able to learn about con­sumers with the algo­rith­mic aid of rudi­men­ta­ry A.I. in the com­ing months and years.
Pen­guini­tis
The slow march of the Pen­guins might stop in 2016. I'm in the camp that thinks Google final­ly broke itself some­time back in 2013 or 2014 and has been des­per­ate­ly try­ing to patch mas­sive holes rather than rebuild­ing itself.
For what it's worth, this sit­u­a­tion was pre­dict­ed way back in 2003 when Google links became com­modi­ties that were being bought and sold based on what Google showed as PageR­ank. The only sur­prise is how long it's tak­en to scale into the algo­rith­mic dis­as­ter it has become.
I don't expect the Pen­guin link eval­u­a­tion ever-flux project to ever be com­plet­ed, even though like every oth­er SEO I've been push­ing my clients to pay strict atten­tion to their link foot­prints, how links are phrased on their pages, and to whom they choose to link to.
Yahaol!
A quick and dirty pre­dic­tion to fin­ish on… AOL will buy the assets of Yahoo for $4.2 bil­lion and the promise of free email accounts for all Yahoo employ­ees for the rest of their nat­ur­al born lives. If those employ­ees' brain pat­ter­ing is ever trans­ferred to any A.I. oth­er than the one Maris­sa May­er keeps tucked away in her sec­ondary shoe clos­et, those email accounts will be closed faster than the last Yahoo board meet­ing will be.
For the record, pre­dict­ing the evo­lu­tion of envi­ron­ments is as dif­fi­cult as pre­dict­ing the weath­er. Many if not all of these ideas might be wrong. It's not like Google or Bing have fol­lowed the most log­i­cal paths to get to this point.
---
Jon Henshaw, Co-Founder
&

President, Raven Internet Marketing Tools
Two trends to watch:
Device Respon­sive­ness and Speed
As most search mar­keters already know, mobile search­es have sur­passed desk­top search­es. That means if you don't have a mobile-friend­ly site, you could be miss­ing out on a lot of traf­fic right now.
In 2016, I think Google will step up their efforts to dis­play results that are more ful­ly opti­mized for the device that's access­ing their search engine. In par­tic­u­lar, they will focus on speed and start to give spe­cial atten­tion to tablets.
SEOs will need to do what­ev­er they can to speed up and improve the UX of their sites. Imple­ment­ing SRCSET for their images and improv­ing the UX for tablets is a good place to start.
Bifur­ca­tion of Sites and Apps in Search
It's becom­ing clear that both web­sites and apps are here to stay. Google has fig­ured out that peo­ple may want either one (or both) based on their inter­ests, needs and usage pat­terns. If busi­ness­es have an app or are plan­ning to cre­ate one, they should take full advan­tage of Google's App Index­ing.
---
Bill Hunt, President, Back Azimuth Consulting
2016 will be the year of searcher inter­est align­ment.
Suc­cess­ful search mar­keters will need to cre­ate new key­word phrase to con­tent maps that focus on the "why behind the query" and then ensure the paired con­tent sat­is­fies the needs of searchers. You'll need to go beyond qual­i­ty con­tent and think about the best for­mat that ampli­fies the align­ment.
Device and loca­tion-cen­tric con­tent will be more impor­tant. It will be essen­tial for search mar­keters to cre­ate a holis­tic approach con­sid­er­ing the dif­fer­ent sit­u­a­tions for the same set of key­words.
Brands will need to broad­en the lens and focus on over­all find­abil­i­ty, espe­cial­ly out­side tra­di­tion­al search engines, by inte­grat­ing video, social net­works, and specif­i­cal­ly apps.
---
Mark Jackson, President
&

CEO

of Vizion Interactive

I think more and more peo­ple are buy­ing into the con­cept of SEO (bud­get­ing for "SEO"), but they're call­ing it "con­tent mar­ket­ing". Because of this, the root of our prac­tice is going underserved/unnoticed and I think it's time to revis­it the tech­ni­cal and archi­tec­tur­al foun­da­tion.

SEO has evolved a bunch over the years, but the core of our prac­tice should always be ensur­ing that a web­site is prop­er­ly archi­tect­ed and can be cor­rect­ly crawled, indexed, and cached. Too often, I am see­ing peo­ple make a mess out of their robots.txt, on-page meta and/or sitemaps.

For exam­ple, peo­ple hasti­ly mov­ing to https, but for­get­ting that they need to fol­low cer­tain steps to ensure a smooth tran­si­tion. Or, ecom­merce web­sites that fail to fol­low prop­er pro­ce­dures with pag­i­na­tion / canon­i­cal­iza­tion. It is this foun­da­tion that allows the rest of it to be suc­cess­ful. With­out this foun­da­tion, you're build­ing a stilt house made of tooth­picks.

Fun­da­men­tal things, from my per­son­al expe­ri­ence this past year, seem to be tak­ing a back seat to "doing con­tent". Maybe they'll dress up the con­tent by pay­ing for some social shar­ing of the con­tent, or even do some actu­al out­reach to pro­mote the con­tent to the right peo­ple.

Don't get me wrong: it's all impor­tant.

But, if I were to pre­dict "the big thing" for 2016, it would be get­ting clients to remem­ber that there is still a tech­ni­cal side to SEO and it's a vital one.

Some great tools that I've been using more, recent­ly, include Deep Crawl and Visu­al SEO. Get­ting a real sense for how a site is crawled, the effi­cien­cy of the crawl, and then ver­i­fy­ing the index­a­tion with a view of Google's cache/Google Page Speed tests. These are fun­da­men­tal ele­ments that all SEOs should pay close atten­tion to, espe­cial­ly for large ecom­merce web­sites.
---
Ammon Johns, Internet Marketing Consultant
2016 marks a nec­es­sary shift towards play­ing hard­ball. There are two ways this will hap­pen:
Reeval­u­ate Your Posi­tion on Apps
Apps are a great way to gain addi­tion­al data, since cus­tomers using the app are logged in, or oth­er­wise iden­ti­fi­able by default if your app is built cor­rect­ly. That means that you want to be think­ing of an app for your busi­ness as the new form of store card or loy­al­ty card.
You should be incen­tiviz­ing use of the app over use of the web­site with dis­counts or reward points so that you col­lect more of that valu­able data, and let less of it be giv­en away to third par­ty ser­vices and track­ers.
Once users have your app and know it gives them points or dis­counts they are more like­ly to use the app rather than search­es that could make you fight for posi­tion against com­peti­tors all over again every time.
Real­ize Google is Your Rival
If you haven't already done this, then 2016 must be the year that you real­ize that Google is not your friend, nor even your ally. Yes, there are times that Google will do you a good turn, but only when it suits their objec­tives.
Ide­al­ly as a busi­ness, once you have served a cus­tomer, you want them to come direct­ly to you the next time. Google is absolute­ly your rival in this.
Google has its own busi­ness and brand to pro­mote, way above yours. Google would hap­pi­ly be telling peo­ple in your store, via apps or Google Glass, "Hey, that item you are look­ing at is cheap­er in anoth­er store."
You need to remem­ber that Google is a rival, and seek to cut them out of the deal in future wher­ev­er you can.
---
Dixon Jones, Marketing Director, Majestic
Last year I pre­dict­ed a move towards inte­grat­ed online, offline, and mul­ti-touch ana­lyt­ics. It's hard­ly a trend, but I wasn't the only one to sug­gest it (Ammon Johns and Erin Ever­hart to name just two). It is still com­ing – in many ways it's already here, with the inevitable back­lash of Apple vol­un­teer­ing ad block­ing soft­ware.
But now SEOs have big­ger prob­lems. Machine learn­ing and Google's Knowl­edge Graph devel­op­ment will make rank check­ing much less reli­able and will reduce the cor­re­la­tion between vis­i­bil­i­ty in search results and traf­fic to and through your web­site.
Truth­ful­ly, web­sites are becom­ing a small­er part of the dig­i­tal mar­ket­ing mix. It isn't that vis­i­tors to the web­site are declin­ing, but savvy dig­i­tal mar­keters are try­ing to win hearts and minds of users before they reach the web­site and, in many cas­es, the user nev­er even needs to go to the web­site.
This sim­ply makes the need for mul­ti­chan­nel, mul­ti-touch attri­bu­tion more acute than ever if we are ever to under­stand our user's jour­ney and mind­set.
In terms of pure search, this will mean more empha­sis on opti­miz­ing for Face­book, for Ama­zon, or eBay, depend­ing on your busi­ness mod­el. Oh, and Apple Search? Let's see…
---
Ryan Jones, Manager Search Strategy
&

Analytics, SapientNitro
One trend will be mov­ing from big data back to small data. As SEO matures into "real mar­ket­ing," brands will focus less on van­i­ty met­rics and more on action­able SEO data that helps dri­ve con­ver­sions.
SEO will con­tin­ue to be less about the algo­rithm and more about under­stand­ing what the user is try­ing to accom­plish. The con­cept of accom­plish­ing tasks will be big.
If your site is based on show­ing facts or pub­lic domain infor­ma­tion, it will con­tin­ue to lose traf­fic. How peo­ple search is chang­ing, it's no longer about words on a page – it's more about actions or "verbs."
Sites that under­stand that user intent and help them "do some­thing" will be clear win­ners while sites that are mere­ly infor­ma­tion with ads will con­tin­ue to lose out.
---
Julie Joyce, Owner, LinkFish Media
The biggest trend we'll see in 2016, espe­cial­ly for big brands, is that they'll start being every­where. They won't just pub­lish con­tent on their own sites, for exam­ple. They'll cre­ate amaz­ing con­tent that is host­ed only on an app or as a guest piece on anoth­er site.
As peo­ple start to con­sume con­tent from sources oth­er than just the SERPs, it's going to be crit­i­cal to be able to bring users to you through var­i­ous plat­forms, like Face­book and Insta­gram.
Big brands need as many avenues of traf­fic as pos­si­ble. They need to inter­act with con­sumers all over the place and pay atten­tion to where their audi­ence goes.
If you're push­ing recipes, for exam­ple, you're prob­a­bly going to have greater suc­cess with Pin­ter­est, Insta­gram, or Face­book than you would if you pub­lished them on LinkedIn. It might seem obvi­ous to say that, but you'd be sur­prised at how many peo­ple aren't real­ly think­ing about that.
---
SEO now stands for Strate­gies for Earned and Owned with a focus on long-term dis­cov­er­abil­i­ty and smarter con­tent mar­ket­ing. With this in mind, mar­keters in 2016 will need to con­tin­ue with all of the tra­di­tion­al SEO best prac­tices, plus be aware of two trends impact­ing the exe­cu­tion, mea­sure­ment and ulti­mate suc­cess of a web pres­ence or indi­vid­ual con­tent cam­paigns: influ­encer mar­ket­ing and off-site ana­lyt­ics.
On the exe­cu­tion side, an opti­mized con­tent mar­ket­ing strat­e­gy designed to beat the com­pe­ti­tion will focus on con­tent dis­tri­b­u­tion, ampli­fi­ca­tion, and audi­ence devel­op­ment through influ­encer mar­ket­ing. From find­ing the best influ­encers who share a tar­get audi­ence, to man­ag­ing con­tent cre­ation and ampli­fi­ca­tion, to track­ing which influ­encer in which chan­nel is the most impact­ful to your brand – dig­i­tal influ­encer mar­ket­ing is key.
On the mea­sure­ment side, it's off-site ana­lyt­ics. With 67 per­cent of a prospect's jour­ney occur­ring off-site, brands require, but are lack­ing, insight into engage­ment and inter­ac­tion of their exter­nal con­tent assets.
A recent Google's patent fil­ing fur­ther con­firms the impor­tance of off-site con­tent for rel­e­van­cy and trust of a web pres­ence, as well as the behav­ioral trend prospects are demon­strat­ing by con­tin­u­ing to inform them­selves in social and oth­er off-site pres­ence points. This trend makes it dif­fi­cult for stan­dard ana­lyt­ics pack­ages to rep­re­sent the full dataset.
Influ­encer mar­ket­ing (a sig­nif­i­cant dri­ver of off-site con­tent) requires influ­encer ana­lyt­ics. Plat­forms and tech­nolo­gies are start­ing to address this gap.
---
Since 2007, Google have declared every year, the "year of mobile".
In April (2015) we also went through the "mobi­leged­don" update that proved to be any­thing but a mas­sive shake­up that Google told us it would be.
Despite all this, we're for the first time fac­ing a new real­i­ty that must be dealt with, along­side desk­top search. Almost every traf­fic report we've seen towards the end of the year, par­tic­u­lar­ly around Black Friday/Cyber Mon­day has shown mobile and desk­top traf­fic to be at near par­i­ty.
This alone should be enough to re-pri­or­i­tize mobile SEO along­side desk­top, but it doesn't end there.
Big brands typ­i­cal­ly have native Android and iOS apps, and the recent moves by Google to live stream unin­stalled apps direct­ly to con­sumers phones, in a pseu­do-VPN envi­ron­ment, along­side full app index­ing, opens up a new fron­tier.
Typ­i­cal web­sites have always strug­gled to match con­ver­sion rates, and under­ly­ing usabil­i­ty on small screened devices. These restric­tions have nev­er pre­sent­ed as big a prob­lem in native apps, where we can tai­lor the user expe­ri­ence with much greater finesse.
There­fore, for any brand that rely on a cer­tain amount of organ­ic search, and (like most) have con­ver­sion issues with that traf­fic – get­ting your app streamed direct­ly could be a mas­sive game chang­er, and will re-focus SEOs beyond the web, and into native apps, in a way that hasn't hap­pened to date.
---
Roger Montti, Owner, martinibuster.com
The obvi­ous answer is mobile. But it's not mobile. Mobile is a part of larg­er and more impor­tant trend.
The impor­tant trend for 2016 is focus­ing on user expe­ri­ence. User expe­ri­ence is increas­ing­ly deter­min­ing whether a site is going to be ranked for mobile search. Focus­ing on user expe­ri­ence can lead to remark­able improve­ments in rank­ing, con­ver­sion rates, social shares, traf­fic, and sales.
The phrase "user expe­ri­ence" is ref­er­enced 23 times in Google's Qual­i­ty Rat­ing Guide­lines. These guide­lines are used by human qual­i­ty raters to cre­ate a ref­er­ence set of qual­i­ty judg­ments that can be used to train algo­rithms to scale the job of rat­ing the qual­i­ty of a web­site, like the Pan­da algo­rithm.
Human qual­i­ty raters are also used to eval­u­ate the suc­cess of algo­rithms. At the heart of these clas­si­fiers, which are used to clas­si­fy the suc­cess of the algo­rithms, is the phrase "user expe­ri­ence."
User expe­ri­ence is one of the key qual­i­ty sig­nals used by the human qual­i­ty raters and by the algo­rithms. That's what the page lay­out algo­rithm was all about. It's at the heart of Pan­da.
To under­line the algo­rith­m's focus on user expe­ri­ence, the new mobile sec­tion of Google's qual­i­ty rater guide is called, "Under­stand­ing Mobile User Needs."
It's not about fast down­loads, asyn­chro­nous scripts, or remov­ing ren­der block­ing scripts. Those play a role, but a role is one part of a larg­er whole.
When you align your web and mobile strat­e­gy to user expe­ri­ence mod­els you will be a good deal ahead toward scor­ing bet­ter on the qual­i­ty sig­nals that algo­rithms today are look­ing for. User expe­ri­ence is deeply embed­ded in the algo­rithms of today and no doubt more so in 2016.
---
Lee Odden,
CEO

, TopRank Online Marketing
Mar­keters can hypoth­e­size year after year about what com­pa­nies should do in order to win at SEO, but the obfus­ca­tion of actu­al cause and effect by Google of any sin­gu­lar­ly use­ful tac­tic is hard­ly fuel for a reli­able pre­dic­tion. From RankBrain to Pan­da penal­iza­tions, SEO can seem a lot more like a game of algo­rithm whack-a-mole than mar­ket­ing that gen­er­ates rev­enue.
So, what should com­pa­nies do to win at SEO in 2016? They should start by focus­ing on the thing that tac­tic-agnos­tic mar­keters have always relied upon: cus­tomer cen­tric­i­ty.
Think about it: If Google's pur­suit of deliv­er­ing the best answers in search results is pri­mar­i­ly based on con­sumer behav­ior and pref­er­ences, then why should­n't your mar­ket­ing and SEO?
Of course there's tremen­dous impor­tance on the tech­ni­cal side of SEO, top­ic demand and sig­nals that point to con­tent. Before all of that, win­ning with SEO requires cus­tomer insight and plan­ning. It means under­stand­ing cus­tomer behav­iors in terms of:
Infor­ma­tion dis­cov­ery (desk­top, tablet, mobile, search, social, influ­encers, sub­scrip­tions)
Con­tent top­ic and media type pref­er­ences (yes — key­words, text, images, video, long or short form, facts, sto­ries)
Trig­gers that inspire tak­ing action (tri­al, demo, sub­scribe, share, inquire, test, con­sul­ta­tion, pur­chase, refer, advo­cate)
Know your cus­tomers and opti­mize accord­ing­ly. Google is after the same cus­tomers with their ads, so make sure your con­tent is opti­mized for click as much as it is for place­ment.
Does it still make sense to use search data to inspire con­tent, site archi­tec­ture, pro­mo­tion and link attrac­tion? Of course it does. What about tech­ni­cal SEO to solve site per­for­mance, dupli­cate con­tent and opti­mal crawl­ing? Yes again.
But at the same time, focus on what makes cus­tomer tick. Use SEO to make it easy for cus­tomers to do what they want to do and you'll find your­self less dis­tract­ed by shiny SEO tac­tics of the past and focused instead on cus­tomer acqui­si­tion that dri­ves mar­ket­ing per­for­mance in the future.
---
Chuck Price, Founder, Measurable
SEO
Pen­guin 4.0 is com­ing in 2016 and it's going to rock the world of organ­ic search. More than a year has passed since the last Pen­guin refresh. Web­mas­ter trends ana­lyst Gary Illyes was quot­ed as say­ing "The new Pen­guin update will make webmaster's life eas­i­er a bit and for most peo­ple it will make it a delight."
In Novem­ber, it was dis­cov­ered the algo­rithm was still unfin­ished. A few weeks lat­er, on Decem­ber 3, it was report­ed "With the hol­i­days upon us, it looks like the pen­guins won't march until next year." The new algo­rithm could make life eas­i­er for "most" peo­ple, but that still leaves anoth­er 49.9 per­cent at risk.
Google now has reams of user-gen­er­at­ed data con­cern­ing spam­my links. You and I refer to this data as a dis­avow file. There's no ques­tion that good links get dis­avowed every day, but the sheer vol­ume of spam link data that is shared with Google would place these links as out­liers. Fac­tor in machine learn­ing, like RankBrain, and there's a whole lot of links that could poten­tial­ly be ren­dered impo­tent or tox­ic overnight.
Google has been dis­count­ing the val­ue of spam­my links for years, and upped the ante with Pen­guin mak­ing class­es of links "tox­ic." I sus­pect the new algo­rithm will take the evo­lu­tion of link val­ue to the next lev­el – plac­ing a pre­mi­um on seman­ti­cal­ly relat­ed links. Rel­e­vance will replace PageR­ank. I believe this will become par­tic­u­lar­ly evi­dent in 2016.
The biggest Pen­guin 4.0 win­ners will be major brands that attract scores of edi­to­ri­al­ly links nat­u­ral­ly. Small­er com­pa­nies that use con­tent mar­ket­ing to attract relat­ed, edi­to­r­i­al links will also be "delight­ed."
The biggest Pen­guin 4.0 losers will be brands that con­tin­ue to abuse guest post­ing as a way to manip­u­late rank­ings. Com­pa­nies that mar­ket them­selves as SEOs, but sell noth­ing but spam; black hat SEOs, and their unwit­ting clients, that rely on pri­vate blog net­works.
---
Matt Roberts, Chief Strategy Officer, Linkdex
The recipe for 101 SEO remains sim­ple and unchanged. Cre­ate con­tent that match­es key­word intent. Put the con­tent inside rel­e­vant infor­ma­tion archi­tec­ture, com­ple­ment­ed with smart tech­ni­cal SEO, then know why peo­ple would link and find ways of mak­ing it hap­pen. Giv­en the sim­plic­i­ty of this, why aren't more web­site more opti­mized? For exam­ple, why don't more web­site have an opti­mal amount of con­tent?
When you explore this you dis­cov­er that there are lots of rea­sons. Most of them have less to do with know-how and more to do with pol­i­tics, resources, and effort.
I see tech­nol­o­gy help­ing with this a lot going for­ward. I pre­dict that 2016 is going to be char­ac­ter­ized by data, machine learn­ing, and soft­ware com­ing togeth­er to take more of the strain out of "best prac­tice" SEO to allow SEOs to spend more of their time doing more cre­ative and team ori­en­tat­ed mar­ket­ing tasks.
---
Dave Rohrer, Founder at NorthSide Metrics
Like every­one that makes "pre­dic­tions" on what the trends will be I had to go and read what I said last year just to see how far wrong or on the mon­ey I was. Ver­dict: not too shab­by.
I spent the first four months of 2015 at an agency where I worked with very large brands, and while some were look­ing to the future, I can't say they all were. Since April, I have been run­ning my own small one man shop. In work­ing with com­pa­nies of dif­fer­ent size, I noticed some sim­i­lar­i­ties in how they approach con­tent mar­ket­ing.
The thing is, no mat­ter the size of the com­pa­ny or the qual­i­ty of the con­tent pro­duced, you still need to do one thing: mar­ket your con­tent mar­ket­ing con­tent. I have start­ed to say this more and more, and hope­ful­ly peo­ple will do it more in 2016, but we shall see.
So to all those cre­at­ing great con­tent, do remem­ber that this is not your "Field of Dreams". If you build it, the traf­fic, links, and sales won't just come with­out you doing some work to pro­mote it. You need to mar­ket your con­tent mar­ket­ing con­tent!
---
It seems like we say the same things most years, but sad­ly sites are becom­ing increas­ing­ly poor­er at deliv­er­ing the results they could be pro­vid­ing their site own­ers.
While spam was once Google's largest focus, user expe­ri­ence has become almost an equal cross for sites to bear. As time goes on, Google only con­tin­ues to increase that focus.
Yet even with the new algo­rithms that strict­ly address usabil­i­ty, sites are get­ting more unus­able. We com­mon­ly see sites becom­ing more a plat­form for adver­tis­ing rev­enue than for user engage­ment and we reg­u­lar­ly see page sizes rang­ing from 5MB-20MB and tech­ni­cal SEO almost over­looked.
Google is clear on all these items. They want you to pro­vide a bet­ter user expe­ri­ence. Sites that do this well will be reward­ed. Sites that don't risk being deval­ued.
So if you want to get ahead in 2016? Make sure your ads don't vio­late Google's page lay­out spec­i­fi­ca­tions. Cre­ate pages that down­load at under a MB or two, and get a tech­ni­cal site audit see what else is hold­ing your site back.
Next, make sure you add schema to your site. With the con­tin­ued expan­sion of the knowl­edge graph Google is going to be putting more empha­sis on your schema mark-up and if your com­peti­tor is doing it bet­ter than you, they will win the organ­ic race. This is no longer a "what if", it is a site must.
Final­ly, be care­ful of over­look­ing your organ­ic search traf­fic for social media refer­rers such as Face­book. Face­book and oth­er social media traf­fic come from closed eco-sys­tems that want your mon­ey. Although they hold a large place in the expand­ing realm of organ­ic vis­i­bil­i­ty, that traf­fic can also all but dis­ap­pear at a moment's notice with no chance at recov­ery. Leav­ing you with less rev­enue and you in need of a much larg­er adver­tis­ing bud­get.
So don't over­look your organ­ic search traf­fic. It may seem with the addi­tion of Google AdWords spaces and the increas­ing breadth of the Knowl­edge Graph Google organ­ic vis­i­bil­i­ty has decreased to a point of being futile, but this is just not the case. Google organ­ic is still a wide-open play­ing field across many long and mid tail terms and dif­fer­ing ver­ti­cals.
Don't for­sake your organ­ic vis­i­tors, who stay longer and vis­it more pages, for the short-term sat­is­fac­tion of a site that relies on a pre­dom­i­nance of say, Face­book vis­i­tors. You need both, but you need organ­ic search as much if not more.
So many sites fail in these three basic areas, if you start 2016 ear­ly, with improved user expe­ri­ence, the addi­tion of schema imple­men­ta­tion, and bet­ter organ­ic opti­miza­tion you will have a very hap­py year end. Maybe even a bonus or two.
Addi­tion­al note: Google Pen­guin is com­ing out in ear­ly 2016. If you see a large drop in traf­fic after it is released, get to an expe­ri­enced site recov­ery audi­tor quick­ly. Do not wait, do not pass go; the longer you wait the worse it will be.
---
Grant Simmons,
VP

of Search Marketing, Homes.com
I'm a mas­sive believ­er in the "next screen," whether that's kiosk, vehi­cle, or wear­able tech that empow­ers users on the go with rel­e­vant and valu­able infor­ma­tion. SEO mar­keters need to con­sid­er the user expe­ri­ence on these screens as just as impor­tant as mobile was influ­enced by the "mobile-friend­ly" update ear­li­er this year.
"Mobile" is no longer just a smart­phone or tablet, it's a com­po­nent of user con­text, like loca­tion, pri­or behav­ior, device, cur­rent behav­ior, inter­ac­tion method and/or a host of many oth­er ele­ments the search engine will use to improve their search results, lever­ag­ing the feed­back loop of user SERP inter­ac­tion to improve the algo­rithm (uti­liz­ing the machine learn­ing of RankBrain to help deci­pher user intent from user input and con­text).
What does this mean to search mar­keters? Con­tent with­out exper­tise, intent con­sid­er­a­tion, and under­stand­ing of con­text will find it increas­ing dif­fi­cult to show up in results, because more focused con­tent will bet­ter sat­is­fy the ques­tions users are ask­ing. Key­word research in the tra­di­tion­al sense will be use­less and usurped by crowd­sourced "real-peo­ple" research and site usage data.
Brand – i.e., An enti­ty: (per­son, orga­ni­za­tion or com­pa­ny) a focused sub­ject mat­ter or top­ic expert (defined by social, link, online / offline graph) – will be every­thing and fur­ther affect rank­ing algo­rithms and click-through rates. So SEO prac­ti­tion­ers will part­ner with or take on dig­i­tal PR, brand­ing and/or mar­ket­ing agen­cies to build a top­ic-focused dig­i­tal foot­print. We'll be the con­duc­tor of the mar­ket­ing orches­tra, the cap­tain of the dig­i­tal ship.
---
Bill Slawski, Director of Search Marketing, Go Fish Digital
One of the biggest trends for 2016 will involve the search engines rely­ing more upon struc­tured data found on web­sites. Many sites have adopt­ed such markup; but many oth­ers haven't yet, and it could be a com­pet­i­tive advan­tage to those that have fig­ured out how to do it well. It could make a dif­fer­ence in how sites are dis­played in search results on both mobile devices and desk­top com­put­ers.
Using the right markup can:
Give the search engines more pre­cise infor­ma­tion about the goods and ser­vices that you offer.
Help make rat­ings and reviews stand out.
Draw atten­tion to events.
Make con­tact infor­ma­tion for your busi­ness show up in search results.
Appear­ing strong­ly in knowl­edge pan­els and in search results can make the dif­fer­ence between whether some­one vis­its your site, is impact­ed by your brand, and choos­es to do busi­ness with you.
---
Nichola Stott, Owner, theMediaFlow
SEO

Agency

One of the most impor­tant areas and grow­ing in strate­gic impor­tance in 2016, is the area of UX as it dove­tails into SEO, par­tic­u­lar­ly in terms of per­for­mance opti­miza­tion. Fac­tors like site speed, UX by device, and con­tent deliv­ery become more impor­tant to search engines because of tech­no­log­i­cal advances.

Plus, users are becom­ing more sophis­ti­cat­ed and more dis­cern­ing in terms of sites we fre­quent and the expe­ri­ence we expect to be deliv­ered cross plat­form. For many such rea­sons we're see­ing an increas­ing need for the inclu­sion of what may tra­di­tion­al­ly be seen as UX developer/performance audit­ing tasks also com­ing under the remit of the tech­ni­cal SEO audit process.

Sec­ond­ly (and some­what hope­ful­ly) we sus­pect 2016 may be the year that busi­ness­es spend more strate­gi­cal­ly on con­tent activ­i­ties. While there's always a place for inter­est­ing blog con­tent that is pro­duced by top­ic and prod­uct experts par­tic­u­lar­ly in inter­est­ing nich­es, there's also a lot of dross that has been churned out by "vol­ume" agen­cies, in recent years.

We pre­fer to work with larg­er bud­gets on high­er qual­i­ty, small­er vol­ume con­tent pieces to gen­er­ate more impact­ful results. Find­ing great ideas that match the brand val­ues and USP can be so much more engag­ing than churn­ing out con­tent for con­tent's sake.
---
Right now an online busi­ness' suc­cess in organ­ic Google search is huge­ly deter­mined by page speed. While this is no news, page speed's weight as a rank­ing fac­tor seems to have deci­sive­ly grown as back­links lost their impor­tance in recent years. This trend will grow and mag­ni­fy in 2016.
While mini­fi­ca­tion or gzip­ping tend to be wide­ly accept­ed and most­ly applied already, devel­op­ers will now focus on squeez­ing out the last few per­cent in order to make sites load uber-fast. HTTP/2, resource pre­load­ing and pre­con­nect­ing are some of the meth­ods that will embraced by the SEO indus­try and e‑commerce com­mu­ni­ty in 2016.
Hav­ing said that, SEO remains com­plex and there are no sil­ver bul­lets. Speed will be a deci­sive win­ning fac­tor in organ­ic search for over­all well opti­mized sites. That inevitably includes great on-page opti­miza­tion.
A lot of busi­ness will direct their resources in 2016 to audit­ing in order to get their on-page SEO in order and get a head start in the race.
---
Jose Truchado,
CEO

, at Loud Voice Digital

2015 has been one of the fastest chang­ing years in the SEO sec­tor. Although we try to pre­dict search trends on a year­ly basis, search behav­iors that dic­tate how search engines evolve may prove that year­ly strate­gies are no longer viable. Instead every busi­ness needs to be able to adapt rapid­ly, or even bet­ter, to pre­dict how peo­ple will be using search engines in the near future.

2015 was the year where mobile claimed the crown of search­es, sur­pass­ing those made on desk­tops. 2016 will be the year where search assis­tants such as Google Now, Siri, and Cor­tana will start dic­tat­ing how we inter­act with search engines.

Ques­tion words such as: Who, What, Where, Why, and How are a com­mon denom­i­na­tor in many of the search­es we per­form today and that is because search engines are clos­er to emu­lat­ing how we inter­act with oth­er humans than ever before. So for­mat­ting your infor­ma­tion in order to answer those ques­tions when­ev­er pos­si­ble will be para­mount in any SEO strat­e­gy

Wear­able tech­nol­o­gy, such as smart­watch­es, are one of the fac­tors that are accel­er­at­ing this type of search and in 2016, as they become more pop­u­lar, see­ing peo­ple ask­ing ques­tions to their watch­es will seem more and more nat­ur­al.

I talked about this two years ago in a con­fer­ence in Brighton, at that time I had the first ver­sion of Sam­sung's smart­watch and I remem­ber being too embar­rassed to use the already exist­ing voice capa­bil­i­ties of the watch; today I find myself often ask­ing my watch "Ok Google, What is the weath­er going to be like this week in Lon­don" or "what's exchange rate between USD and GBP" because I'm to lazy to get my phone out (I'm still a geek for doing that but less so than two years ago). Talk­ing to wear tech­nol­o­gy for more com­plex task such as book­ing a restau­rant or a hotel will be a com­mon thing in the next cou­ple of years when brows­ing on wear­ables has devel­oped even more.

If hav­ing a mobile ready site was not one of your 2015 objec­tives, then that would be your pri­or­i­ty num­ber 1. What will be dif­fer­ent in 2016 is that it will no longer be just about hav­ing a mobile ready site; hav­ing the infor­ma­tion on the site for­mat­ted for how peo­ple inter­act with mobile devices will also be piv­otal for any suc­cess­ful SEO strat­e­gy.

Opti­miz­ing for local search, using micro-for­mats, and index­ing of mobile app pages will also see their impor­tance increased. With hav­ing to serve infor­ma­tion to so many types of screens and devices search engines will give pref­er­ence to those sites who serve snip­pets of infor­ma­tion that they can under­stand and man­age bet­ter.
---
To be suc­cess­ful in SEO in 2016 mar­keters should first of all stop chas­ing Google. Google is chang­ing and is mov­ing towards becom­ing more of a per­son­al assis­tant than a search engine. As an SEO we need to deal with that.
Too many SEOs are focus­ing on when the next Google update will roll out. Instead they should be work­ing toward get­ting ready where it mat­ters.
A part of an SEO's job will still be "old fash­ioned" SEO, mak­ing sure every­thing works as it should be. It just won't be on the more gener­ic terms, it needs to be on a lev­el that is much more per­son­al to the searcher.
With com­pe­ti­tion grow­ing and search get­ting more per­son­al, the SEO needs to get clos­er to those they are tar­get­ing. Get­ting a grip on the con­sumer jour­ney they are in and opti­miz­ing to be there at the right stage of the jour­ney. In SEO in 2016 you need to be there when it mat­ters.
---
This time last year I made sev­er­al pre­dic­tions about the direc­tion of SEO in 2015, and sev­er­al of those came true, based on the SEO cam­paigns my agency has been involved with.
Per­haps the most sig­nif­i­cant has been a shift towards project work for larg­er brands, for more pre­cise deliv­er­ables from SEO com­pa­nies. While ongo­ing base SEO retain­ers make sense for reg­u­lar repeat month­ly sprints of work, such as tech­ni­cal audits, we are more com­mon­ly being asked to pro­vide 'lay­ered' projects on top of this, accord­ing to mar­ket­ing cal­en­dars. This has been the case for sup­port­ing in-house SEO teams, as well as when we are sole SEO con­sul­tants involved on projects. I see this trend con­tin­u­ing into 2016.
Sec­ond­ly, the scope of what is con­sid­ered to be with­in the remit of "an SEO" is grow­ing every year, as search engine algo­rithms become more and more com­plex. Toward the end of 2015 news emerged that Google was using a machine-learn­ing arti­fi­cial intel­li­gence sys­tem called RankBrain to help sort through bil­lions of search results — prob­a­bly to deliv­er ever more rel­e­vant results. This sug­gests that 2016 will see an increas­ing shift toward per­son­alised results, based on real AI, rather than gener­ic met­rics.
2016 is also flagged as the year when two key noto­ri­ous spam algo­rithms — Google Pen­guin & Google Pan­da — will be incor­po­rat­ed into the rolling algo­rithm. Busi­ness­es should cer­tain­ly be putting more focus on stay­ing on the right side of these algo­rithms, through reg­u­lar ongo­ing audit­ing of link pro­files, fol­lowed by the updat­ing of dis­avow files. Also they should be pay­ing close atten­tion to index bloat, and to low qual­i­ty pages in the search index.
Last­ly, many of our clients are mov­ing toward imple­ment­ing edge net­work tech­nol­o­gy for var­i­ous rea­sons — specif­i­cal­ly around increased secu­ri­ty (SSL, DNSSEC, and DDOS) — which all have SEO impli­ca­tions, as well as using pow­er­ful CDNs for opti­miz­ing deliv­ery. We recent­ly looked at the risks/rewards of using this type of tech­nol­o­gy in a case study on Cloudflare's impact on SEO. I pre­dict that tech­ni­cal SEO in 2016 will increas­ing­ly cham­pi­on this tech­nol­o­gy as web­site secu­ri­ty con­tin­ues to impact organ­ic search.
---
The experts have spo­ken. Your turn. What do you think will be the biggest SEO trend in 2016?