Being able to adapt to con­sumer behav­ior and new tech­nolo­gies while main­tain­ing a strong cus­tomer focus is essen­tial to great mar­ket­ing. Cre­at­ing an incred­i­ble cus­tomer expe­ri­ence means giv­ing con­sumers what they may not even yet real­ize they want. How do IKEA, Vir­gin Amer­i­ca, Insta­gram, Net­flix, and L'Oréal use inno­va­tion in their mar­ket­ing cam­paigns?
---
What is the defin­ing qual­i­ty of your brand's mar­ket­ing strat­e­gy?
Per­haps, as in the case of GoPro, it's syn­er­gy. With a con­tent strat­e­gy that per­fect­ly com­ple­ments their prod­uct, GoPro exe­cutes one of the most impres­sive mar­ket­ing strate­gies in the world today.
Or per­haps, as for many brands from SAP to Harley David­son, it's the strength of your brand com­mu­ni­ty, defined on the three pil­lars of feed­back, advo­ca­cy, and sup­port.
For Taco Bell, it's their explor­er men­tal­i­ty which enables them to per­form bril­liant­ly when mar­ket­ing on new plat­forms, focus­ing on how and where their audi­ences are seek­ing and con­sum­ing con­tent.
One qual­i­ty that unites the mar­ket­ing strate­gies of all of these brands is inno­va­tion. Effec­tive dig­i­tal mar­ket­ing requires that brands have the abil­i­ty to adapt to change, and to grasp new oppor­tu­ni­ties. Being able to inno­vate allows brands to con­cep­tu­al­ize new ideas and put them into prac­tice.
While inno­va­tion has been acknowl­edged as a fun­da­men­tal qual­i­ty for prod­uct and tech teams for some time now, inno­v­a­tive prac­tices are also increas­ing­ly being applied to mar­ket­ing. As HBR ana­lyst Niraj Dawar put it:
"The per­sis­tent belief that inno­va­tion is pri­mar­i­ly about build­ing bet­ter prod­ucts and tech­nolo­gies leads man­agers to an over­re­liance on upstream activ­i­ties and tools. But down­stream rea­son­ing sug­gests that man­agers should focus on mar­ket­place activ­i­ties and tools. Com­pet­i­tive bat­tles are won by offer­ing inno­va­tions that reduce cus­tomers' costs and risks over the entire pur­chase, con­sump­tion, and dis­pos­al cycle."
Even in the purest of sce­nar­ios, the ben­e­fits of inno­va­tion for brand mar­ket­ing efforts can be clear. Vol­vo, for exam­ple, estab­lished a rep­u­ta­tion for being an inno­va­tor of auto­mo­bile safe­ty, a mes­sage that has been effec­tive­ly reit­er­at­ed in their mar­ket­ing cam­paigns for decades.
Dawar also cites the exam­ple of how Hyundai, hav­ing received feed­back indi­cat­ing that reces­sion-hit con­sumers in the depths of the finan­cial cri­sis were refrain­ing from pur­chas­ing new auto­mo­biles due to job inse­cu­ri­ty, offered an assur­ance pro­gram that enabled con­sumers to return a vehi­cle with no finan­cial penal­ties if they lost their job or income with­in a year of buy­ing a Hyundai vehi­cle – a prac­tice that was still run­ning in 2013 for fed­er­al employ­ees expe­ri­enc­ing job inse­cu­ri­ty.
Inno­v­a­tive mar­ket­ing is undoubt­ed­ly an excit­ing propo­si­tion. Let's look at five great exam­ples of brands employ­ing inno­v­a­tive mar­ket­ing prac­tices today.
---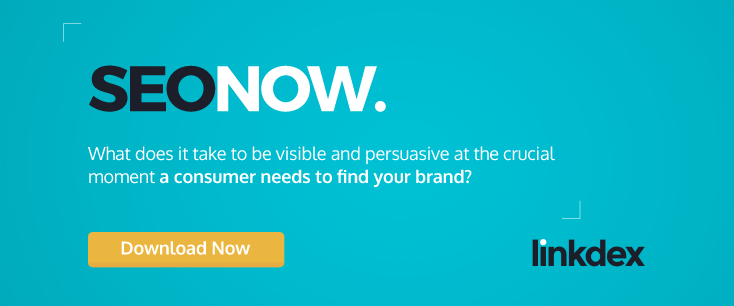 ---
IKEA
IKEA has always had close ties with inno­va­tion. Found­ed in 1943 as a mail-order sales busi­ness, the com­pa­ny has grown into a glob­al multi­na­tion­al span­ning 46 coun­tries, built on the unique USP, and the momen­tous com­mer­cial­i­ty, of ready-to-assem­ble fur­ni­ture.
IKEA's prod­ucts are renowned for the lev­el of detail that is put into their design – enabling their fur­ni­ture to be eas­i­ly assem­bled, often with­out tools – and equal­ly it's in the detail of IKEA's mar­ket­ing where the com­pa­ny is most inno­v­a­tive. The brand has put cus­tomer-expe­ri­ence at the heart of their mar­ket­ing strat­e­gy, not just at indi­vid­ual needs and touch­points, but across the whole buy­ing cycle.
In 2013, for exam­ple, they launched the Cat­a­logue app, which not only gave users access to the com­pa­ny's inven­to­ry, but via aug­ment­ed real­i­ty, actu­al­ly allowed them to view how items would look in their home spaces.
The app is a great resource for cus­tomers in the con­sid­er­a­tion stage of the buy­ing cycle.
Those who vis­it an IKEA store can look for­ward to a num­ber of inno­va­tions designed to make cre­ate excel­lent shop­ping expe­ri­ences.
Par­ents of young fam­i­lies can ben­e­fit from babysit­ting for 60 min­utes com­plete­ly free of charge. Cus­tomers can also enjoy the in-store restau­rants and bistros, for a taste of Swedish cui­sine, and with break­fast avail­able for as lit­tle as $1, and fam­i­ly-friend­ly offers such as buy-one-get-one-free frozen yogurt, it's lit­tle won­der that IKEA's fam­i­ly mem­ber­ships increased from 4.3 mil­lion to 6.9 mil­lion in 2014/2015.
Per­haps most impres­sive­ly of all, IKEA also make efforts to cater for cus­tomers' post-pur­chase needs, even though it may have no direct rev­enue return for the brand. In pre­vi­ous years, for exam­ple, they intro­duced a plat­form that helped cus­tomer sell their sec­ond-hand fur­ni­ture, even going as far as help­ing users take pho­tos and open­ing up the brand's Face­book page to act as an online mar­ket­place.
These are just a few exam­ples. It's the col­lab­o­ra­tive impact of all of IKEA's efforts that makes their mar­ket­ing so inno­v­a­tive.
Ini­tia­tives have been staunch­ly focused on improv­ing the com­plete buy­ing expe­ri­ences of their cus­tomers, with­out falling into estab­lished par­a­digms or typ­i­cal process­es. While many brands appre­ci­ate that cus­tomer expe­ri­ence is key to suc­cess­ful strat­e­gy, IKEA has man­aged to exe­cute on a lev­el of detail where numer­ous oth­ers fall short.
---
Virgin America
Vir­gin Amer­i­ca oper­ate in a com­pet­i­tive indus­try, where brand loy­al­ty and cus­tomer ser­vice are key. Nat­u­ral­ly, feed­back plays a cru­cial part, which is why Vir­gin intro­duced a focus group pro­gram, VX Next, a group of 30 fre­quent fly­ers and entre­pre­neurs who gen­er­ate ideas for the air­line in return for fly­er rewards.
As a direct result of their feed­back, Vir­gin Amer­i­ca intro­duced an in-flight social net­work enabling pas­sen­gers to con­nect dur­ing the dura­tion of a flight.
The air­line recent­ly pro­duced an incred­i­ble six-hour video detail­ing an entire in-flight expe­ri­ence on fic­tion­al Blah Air­lines. The (incred­i­bly) long-form con­tent was sup­port­ed by a web­site, and accounts on social media chan­nels includ­ing Twit­ter and Insta­gram.
Cre­at­ing a cam­paign around a fic­ti­tious com­pa­ny may have been unortho­dox, but it gave the brand reach in a high­ly com­pet­i­tive mar­ket, and the cam­paign cer­tain­ly made its mark dig­i­tal­ly, win­ning cov­er­age for being one of the longest ads ever cre­at­ed.
---
Instagram
Insta­gram has a fan­tas­tic affin­i­ty with high­ly vis­cer­al indus­tries such as fash­ion, where the brand has already forged a great num­ber of strong part­ner­ships. The plat­form has pro­vid­ed the indus­try with the abil­i­ty to increase the depth of their sto­ry­telling and nar­ra­tives, show­ing back­stage pho­tos for exam­ple, or images of indus­try on the oth­er side of the lens such as that of the pho­tog­ra­phers, make-up artists, and blog­gers.
The plat­form has imple­ment­ed inno­v­a­tive prac­tices to improve user expe­ri­ences with­in this niche. The "Explore" func­tion dis­plays per­son­al­ized results of chan­nels users are like­ly to be inter­est­ed in, and the app's Hyper­lapse video record­ing fea­tures are per­fect for cre­at­ing time-lapsed videos of hair of make-up rou­tines.
Recent­ly, Insta­gram have mas­sive­ly ramped up the adver­tis­ing pro­vi­sions with­in the app with new app APIs. It's been a high­ly pos­i­tive devel­op­ment and brands in the fash­ion as well as wider indus­tries are begin­ning to enjoy the abil­i­ty to share con­tent, which users are engag­ing with just as they would with oth­er con­tent.
Today, 86 per­cent of the top glob­al brands are active on the plat­form, which is a pow­er­ful endorse­ment for the valid­i­ty of the plat­form as a mar­ket­ing and adver­tis­ing chan­nel.
---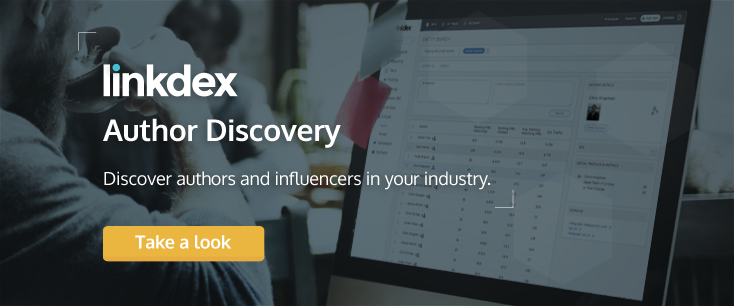 ---
Netflix
Net­flix has become a house­hold name – no easy feat and one achieved large­ly because of the incred­i­ble qual­i­ty of con­tent pro­duced by the brand. After all, Net­flix isn't just a stream­ing ser­vice and dis­tri­b­u­tion deliv­ery plat­form. Net­flix has also pro­duced some of the most pop­u­lar tele­vi­sion series of recent years.
Among the keys to Net­flix's suc­cess has been the imple­men­ta­tion of data and ana­lyt­ics of con­sumer view­ing behav­ior and demand.
An arti­cle in The Atlantic gives some insight on the huge com­mit­ment the brand made to "reverse engi­neer Hol­ly­wood", and the stun­ning insights they were able to gain. In short Net­flix "metic­u­lous­ly ana­lyzed and tagged every movie and TV show imag­in­able. They pos­sess a stock­pile of data about Hol­ly­wood enter­tain­ment that is absolute­ly unprece­dent­ed."
It's no mys­tery that Net­flix takes its data extreme­ly seri­ous­ly. Data informs their con­tent and pro­duc­tion endeav­ors, as well as their mar­ket­ing. But ana­lyz­ing their incred­i­ble data resources was just the first step. Net­flix invest­ed in orga­niz­ing this data into ideas that can inform their con­tent with a lev­el of detail that is incred­i­bly inno­v­a­tive.
---
L'Oréal
L'Oréal under­stands that pro­vid­ing for dig­i­tal-era con­sumers pre-pur­chase, is just as impor­tant as allow­ing them to sam­ple prod­ucts at make­up stands and coun­ters. For this rea­son they designed an app.
L'Oréal's Make­up Genius app allowed users to use their phones to do a dig­i­tal makeover. The brand recruit­ed the same team behind the make­up of "The Curi­ous Case of Ben­jamin But­ton" to pro­vide the real­is­tic visu­al effects need­ed. Con­sumers respond­ed pos­i­tive­ly; the app was down­loaded 7 mil­lion times.
The brand has also dis­played bold­ness in oth­er dig­i­tal chan­nels, cre­at­ing a unique line "Em-Cos­met­ics" for huge­ly influ­en­tial make­up blog­ger Michelle Phan. As Lubomi­ra Rochet, L'Oréal's chief dig­i­tal offi­cer, stat­ed in an inter­view with Ad Age: "What con­sumers real­ly want is a con­sis­tent expe­ri­ence with the brand and prod­uct at all touch points." Video-shar­ing plat­forms such as YouTube are rec­og­nized as being huge­ly influ­en­tial in mod­ern pur­chase jour­neys, and L'Oréal clear­ly rec­og­nizes this.
---
Final Thoughts
Judg­ing by the above exam­ples, it's clear that inno­va­tion is an incred­i­bly valu­able com­mod­i­ty for dig­i­tal-era brands. All of the brands explored above dis­play a clear focus on cus­tomer-cen­tric expe­ri­ences, and inno­v­a­tive mar­ket­ing prac­tices enables them to design and pro­vide for con­sumers in ways that enhance those expe­ri­ences, in ways con­sumers may not yet even expect.
Ulti­mate­ly, inno­va­tion is cru­cial for great mar­ket­ing because there will always be room to improve brand rela­tion­ships and expe­ri­ence with con­sumers. Ensur­ing that inno­v­a­tive prac­tices are able to exert their influ­ence on a brand's mar­ket­ing efforts allows brands to be con­sumer-cen­tric and chal­lenge for the future.