The rela­tion­ship between beloved brands and their con­sumers can be strong and inspi­ra­tional. We inter­act with some every day of our lives. It's a rela­tion­ship that can be valu­able, touch­ing, and often emo­tion­al. To rein­force this, brands should look to cap­ture the sto­ry of those emo­tions and empow­er brand-con­sumer rela­tion­ships.
---
A few years can feel like a long time in dig­i­tal mar­ket­ing. Con­sid­er this Google Chrome adver­tise­ment from 2009:
Inge­nious­ly put togeth­er, and undoubt­ed­ly infor­ma­tive, but some­how, the ad already feels a lit­tle out­dat­ed. In the rich and huge­ly diverse world of dig­i­tal media con­sumers now have access to, it seems a lit­tle dry, even bor­ing.
The ques­tion we have to ask here is would users seek out a video like this? Would they click that thumb­nail on YouTube? Would they skip it?
What did you do?
Here's anoth­er advert, also from Google Chrome, just a cou­ple of years lat­er.
https://www.youtube.com/watch?v=R4vkVHijdQk
You may have seen or heard about this one before. 'Dear Sophie' won a great deal of atten­tion in the media, and is often cit­ed as a case study in emo­tion­al sto­ry­telling even to this day.
The dif­fer­ence lies in the emo­tion­al con­text. In 'Dear Sophie', we're not being pre­sent­ed with a prod­uct, but with an vision of what that brand means for con­sumers and how they feel.
The notion was repeat­ed with Google's approach to adver­tis­ing at the 2010 Super­bowl. Pri­or to the event, the com­pa­ny test­ed a dozen videos on Youtube, choos­ing to air the one which attract­ed the most views.
The change in Google's approach to adver­tis­ing is a fan­tas­tic exam­ple of how the brand has adopt­ed a much more cus­tomer-cen­tric approach – one which seeks to engen­der loy­al­ty by nur­tur­ing con­sumers' emo­tion­al con­nec­tions with a brand.
---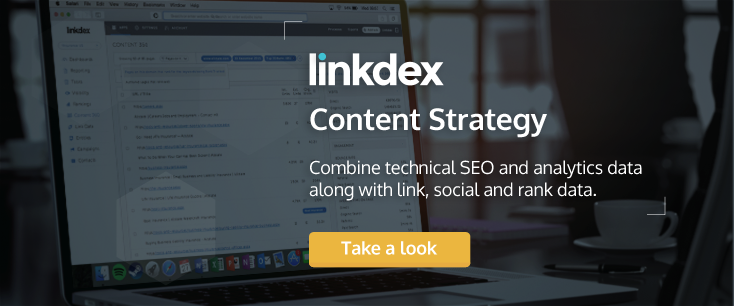 ---
Emotional Storytelling
In the last few years in par­tic­u­lar, a num­ber of brands have rec­og­nized the impor­tance of asso­ci­at­ing brand, with pos­i­tive emo­tions. Pro­vid­ing an emo­tion­al con­text in mar­ket­ing cam­paigns makes adverts more engag­ing, and more impact­ful.
Sto­ry­telling is key. Peo­ple relate to life sto­ries, much more so than con­tent that fea­tures or pro­motes a prod­uct. When it comes to a video adver­tise­ment, which peo­ple have a choice to view, or skip, they would rather be told a sto­ry they can relate to than have prod­ucts pushed at them.
Here are a cou­ple more exam­ples of videos designed to engage an emo­tion­al response.
Spotify — Her Song
Skype — Born Friends
Encouraging Positive Emotions
The best exam­ples of emo­tion­al sto­ry­telling depict a vision of how brands can pos­i­tive­ly enhance the lives of con­sumers. Brands do have a rela­tion­ship with their con­sumers, in many cas­es inter­ac­tions take place every day, and the emo­tion­al con­texts of their adver­tis­ing should reflect the most pos­i­tive aspects of those rela­tion­ships.
There is com­pelling evi­dence sug­gest­ing that emo­tions play a cru­cial role in con­sumer buy­ing jour­neys. Con­sid­er the fol­low­ing find­ings in a study by Anto­nio Dama­sio, Pro­fes­sor of Neu­ro­science at the Uni­ver­si­ty of South­ern Cal­i­for­nia, pub­lished in Psy­chol­o­gy Today:
fMRI neu­ro-imagery shows that when eval­u­at­ing brands, con­sumers pri­mar­i­ly use emo­tions (per­son­al feel­ings and expe­ri­ences) rather than infor­ma­tion (brand attrib­ut­es, fea­tures, and facts).
Adver­tis­ing research reveals that emo­tion­al response to an ad has far greater influ­ence on a consumer's report­ed intent to buy a prod­uct than does the ad's con­tent – by a fac­tor of 3‑to‑1 for tele­vi­sion com­mer­cials and 2‑to‑1 for print ads.
Research con­duct­ed by the Adver­tis­ing Research Foun­da­tion con­clud­ed that the emo­tion of "like­abil­i­ty" is the mea­sure most pre­dic­tive of whether an adver­tise­ment will increase a brand's sales.
Stud­ies show that pos­i­tive emo­tions toward a brand have far greater influ­ence on con­sumer loy­al­ty than trust and oth­er judg­ments which are based on a brand's attrib­ut­es.
After all, con­sumers choose to pay more for brand name prod­ucts. It's a loy­al­ty spawned from the emo­tion­al con­nec­tion they have with a brand.
In 2013, Face­book con­duct­ed a study of over 600,000 users that con­clud­ed that pos­i­tive mes­sages in a per­son­'s news feed did rein­force fur­ther pos­i­tive emo­tions. It found that users who were greet­ed with pos­i­tive mes­sages, shared and post­ed pos­i­tive mes­sages of their own, and those greet­ed with more neg­a­tive mes­sages shared and post­ed more neg­a­tive ones.
It shows that by con­stant­ly engag­ing pos­i­tive emo­tions, brands can nur­ture more pos­i­tive engage­ment around their brand.
Branding
Brand­ing is one area where emo­tion­al adver­tis­ing can pro­vide real val­ue. If a brand is an iden­ti­fi­able enti­ty which enables con­sumer trust and loy­al­ty, the emo­tions with which con­sumers asso­ciate that brand become an impor­tant aspect for brands to nur­ture.
Take Coca-Cola, the brand iden­ti­fy so strong­ly with the con­cept of 'hap­pi­ness' that it forms the basis of their glob­al adver­tis­ing and con­tent strat­e­gy.
After all, emo­tions are uni­ver­sal. Sto­ries are uni­ver­sal. For brands like Coca-Cola that are look­ing to thrill a glob­al audi­ence, win­ning those emo­tions isn't just a strat­e­gy, it's a are­na in which they com­pete for a stake in con­sumer affec­tions.
Con­sumer emo­tions, may become a com­pet­i­tive space. In tech­nol­o­gy for exam­ple, you can imag­ine how brands such as Google, Face­book, and Skype all com­pete for sim­i­lar emo­tions around friend­ship and con­nec­tiv­i­ty.
---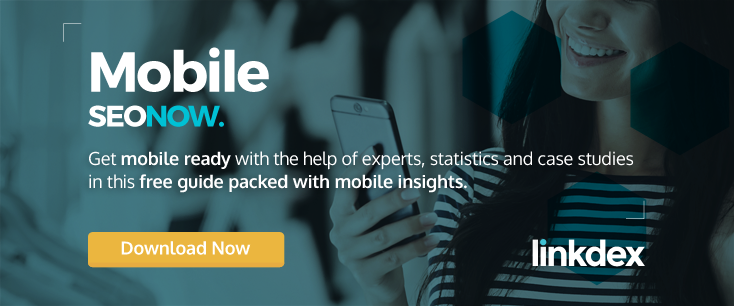 ---
The Future Of Emotional Storytelling
It may be that in future years, that the capac­i­ty for emo­tion­al engage­ment from con­sumers becomes more crowd­ed. Crossover between var­i­ous ideals and val­ues which brands hold true may mean that con­sumers may com­pare cer­tain ads.
Take music sub­scrip­tion ser­vices as an exam­ple. If one ser­vice man­ages to iden­ti­fy with a stronger sense of musi­cal pas­sion or nos­tal­gia, that could con­vinc­ing­ly be the impe­tus dri­ving con­sumers to one ser­vice over anoth­er.
"Big brands need to invest now in sto­ry­telling and emo­tion­al mar­ket­ing because in the human brain, and in its deci­sion-mak­ing capac­i­ty in par­tic­u­lar, emo­tion beats rea­son," said Andy Maslen, author of "Per­sua­sive Copy­writ­ing: Using Psy­chol­o­gy to Engage, Influ­ence and Sell". "The best ad cam­paigns have always led with sto­ries, but the rise of glob­al­iza­tion has led to increas­ing­ly abstract, con­cep­tu­al or image-dri­ven adver­tis­ing where the idea is para­mount, and the brand, let alone the sto­ry, is pushed firm­ly into the back­ground."
Many brands are step­ping up their efforts, Maslen said.
"Savvy brands like Coca-Cola are cre­at­ing strong emo­tion­al con­nec­tions with their cus­tomers through sim­ple sto­ries couched in every­day lan­guage," he said. "The kind of lan­guage peo­ple can get hold of with­out a mar­ket­ing dic­tio­nary, and respond to emo­tion­al­ly. Why is emo­tion­al mar­ket­ing impor­tant? Because infor­ma­tion leads to analy­sis but emo­tion leads to action."
If brands want to com­pete for con­sumers' emo­tion­al engage­ment they need to invest in emo­tion­al sto­ry­telling now. Rein­forc­ing and nur­tur­ing an emo­tion­al con­text with­in con­sumers' minds, in every aspect of their con­tent strat­e­gy.
---
What are your favorite exam­ples of emo­tion­al sto­ry­telling?