Cus­tomer jour­ney map­ping brings an impor­tant emo­tion­al per­spec­tive to under­stand­ing the con­sumer expe­ri­ence – from ini­tial con­tact, through the process of engage­ment and into a long-term rela­tion­ship. These use­ful tools help mar­ket­ing teams frame strate­gic issues more effec­tive­ly and pro­vide an addi­tion­al lev­el of inspi­ra­tion for cre­ative prob­lem solv­ing. Cus­tomer jour­ney maps also define touch­points – val­i­dat­ed by real data – that evolve along­side the busi­ness and mar­ket. These insights can ulti­mate­ly uncov­er unknown oppor­tu­ni­ties that help guide invest­ment deci­sions.
---
Mod­ern mar­ket­ing has nev­er been more con­vo­lut­ed and the path to pur­chase has nev­er had so many vari­ables, dis­crete actions, and per­son­al behav­iors involved as it does now. As For­rester so wise­ly pre­dict­ed last year, the fun­nel is dead: it's the age of the con­sumer.
With this comes the need for a new way of under­stand­ing the myr­i­ad of process­es that are crit­i­cal for mov­ing con­sumers from point A to point B and beyond. With so many pos­si­ble inter­ac­tions, how do we uncov­er them all, eval­u­ate them rel­a­tive to our goals and under­stand the tiny actions involved with brand engage­ment, all so that we may ulti­mate­ly spend our mar­ket­ing dol­lars in the most effec­tive way?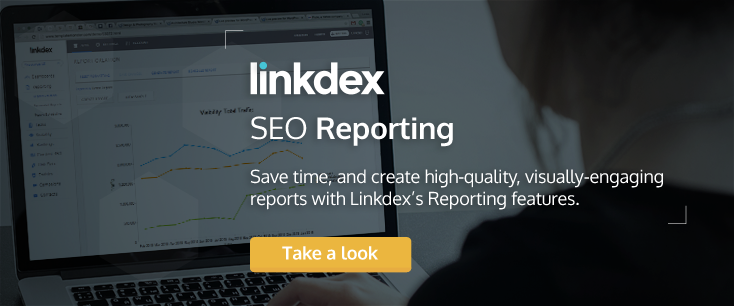 Enter Journey Mapping
The best def­i­n­i­tion to define jour­ney map­ping (or, Expe­ri­ence Map­ping, as it is some­times known) is the fol­low­ing:
"A cus­tomer jour­ney map tells the sto­ry of the customer's expe­ri­ence: from ini­tial con­tact, through the process of engage­ment and into a long-term rela­tion­ship."
There are three key ideas in that seem­ing­ly sim­ple def­i­n­i­tion.
1. Telling The Sto­ry Of Your Cus­tomers No one in adver­tis­ing is going to ral­ly to pre­vent the nec­es­sary death of the use of "sto­ry" – an overused buzz­word. But, it does car­ry with it some impor­tant ideas. Have you ever read a sto­ry that was sim­ply a tac­ti­cal expres­sion of a series of events? A hap­pened then B hap­pened and then C hap­pened? That's called a log­ic prob­lem, and it's not going to moti­vate any­one to action much less make them fall in love with you.
Sto­ry­telling, on the oth­er hand, forces us to bring empa­thy, per­spec­tive and emo­tion togeth­er in an arc that address­es the busi­ness prob­lem at hand. This allows us to get clos­er to a customer's real needs, chal­lenges, fears and bar­ri­ers. It also adds a per­son­al dimen­sion to the rela­tion­ship with the con­sumer, set­ting up poten­tial­ly longer dia­logues about a prod­uct or ser­vice.
2. Under­stand­ing The Cus­tomer Expe­ri­ence Most orga­ni­za­tions, of what­ev­er stripe, tend to think about cus­tomer expe­ri­ence as some­thing that's guid­ed pure­ly by their own busi­ness goals. The prob­lem? While you may have spe­cif­ic goals or invest­ments to sup­port sales or cus­tomer rela­tions, chances are you haven't spent much time dig­ging in to what your cus­tomer is real­ly going through out in the world when eval­u­at­ing prod­ucts.
There's a cer­tain con­fir­ma­tion bias that hap­pens as you eval­u­ate your exist­ing mar­ket­ing plans and retro­fit cus­tomer expe­ri­ence on top of the assump­tion that your plan is cor­rect. Voila! Cus­tomer expe­ri­ence served.
Jour­ney map­ping, on the oth­er hand, demands an up-close look at each and every one of those touch­points and behav­iors. We may be able to say, in aggre­gate, that our demo­graph­ic uses Snapchat, so it would be in the jour­ney at some point. But, how are we to know why they use it, or how, or if it's even an appro­pri­ate chan­nel?
To answer these ques­tions, we get close to users to bet­ter under­stand how cer­tain tools are used and why oth­ers aren't. Insights like these can uncov­er unknown oppor­tu­ni­ties and help guide invest­ment deci­sions in a pro­found way.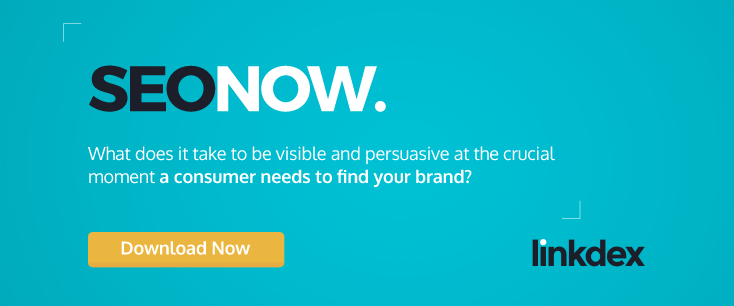 3. Build­ing A Long-Term Rela­tion­ship We'd like to believe that, these days, brands real­ize that:
They sell more than one thing and a con­sumer may want more than just one of them.
They'll prob­a­bly even­tu­al­ly make a new ver­sion of that thing to sell.
Peo­ple will talk about it after they buy that thing.
We're con­tin­u­al­ly amazed at how often the brands we work with neglect the post-pur­chase cycle. The invest­ments they do make usu­al­ly stem from a ser­vice per­spec­tive.
This is a pas­sive way to sup­port loy­al­ty and advo­ca­cy – both are crit­i­cal for suc­cess and cost less than acqui­si­tion to boot. The jour­ney map helps us take this peri­od into account and look for ways to sup­port it.
Other Benefits
In addi­tion to bring­ing impor­tant emo­tion­al per­spec­tive to your customer's jour­ney, and serv­ing as an inven­to­ry of key moments, maps pro­vide some oth­er key ben­e­fits:
Spot new oppor­tu­ni­ties: Things change fast. We may uncov­er a new device or plat­form in the mar­ket­ing mix that was­n't there before. Now we can decide if we want to sup­port it and how.
Find gaps: We may be able to spot dis­con­nects between touch­points; for exam­ple, uncov­er­ing that our web­site isn't geared well to dri­ve traf­fic to our social chan­nels, or vice ver­sa.
Iden­ti­fy tip­ping points: Once we have a full view of a par­tic­u­lar jour­ney it becomes eas­i­er to spot crit­i­cal steps that may not have been appar­ent before. This opens up oppor­tu­ni­ties to opti­mize them.
This is a Cus­tomer Jour­ney Map we cre­at­ed for a trav­el and tourism client to rep­re­sent the consumer's trav­el plan­ning expe­ri­ence.
Creating the Map
Our jour­ney maps are com­posed of sev­er­al key com­po­nents:
Phas­es: These describe large buck­ets of activ­i­ties that hap­pen in the course of a brand or prod­uct expe­ri­ence. In the map above, designed for a trav­el and tourism client, we decid­ed their spe­cif­ic phas­es include Aware­ness (being exposed to the idea of the des­ti­na­tion and inter­nal­iz­ing a moti­va­tion to go), Con­sid­er­a­tion (eval­u­at­ing it ver­sus oth­er options), Plan­ning (the act of research­ing and book­ing), Expe­ri­enc­ing (the trip itself) and Advo­ca­cy (shar­ing expe­ri­ences and build­ing loy­al­ty).
Think­ing: This sec­tion details what the con­sumer is think­ing about dur­ing each of the major phas­es; sort of a 'Psy­cho­graph­ics Lite.' We com­pile these issues through a com­bi­na­tion of read­ing reviews, social media mon­i­tor­ing, focus groups, sur­veys, and first-hand expe­ri­ence as trav­el plan­ners our­selves.
Doing: This graph­ic is intend­ed to show all the var­i­ous moments along the jour­ney (and yes, is some­what styl­ized for effect). These touch­points are culled from a col­lec­tion of data such as ana­lyt­ics, trend reports, techno­graph­ics, our own first-hand expe­ri­ence as well as any intel­li­gence our clients can bring about feed­back or stud­ies they've done about their trav­el­ers.
Oppor­tu­ni­ty: This is the fun part. Once we under­stand phas­es, mind­sets, and atti­tudes, and the process itself, what's our role, exact­ly? What should we focus on to help con­sumers? This sec­tion becomes our spring­board for cre­ative prob­lem solv­ing.
In Practice
Since adopt­ing jour­ney map­ping as a key com­po­nent of our strat­e­gy phase at the agency, we've put them to use in a num­ber of ben­e­fi­cial ways:
Fuel for cre­ative teams. It's been incred­i­bly valu­able for our cre­ative teams to have a robust pic­ture of a con­sumer jour­ney to use as inspi­ra­tion for solu­tions. It pro­vides the teams with a new frame­work to con­sid­er and can turn them on to new ideas, and char­ac­ter­izes for them a broad­er set of poten­tial con­tent solu­tions and deliv­er­ables than they may have con­sid­ered oth­er­wise.
Con­cep­tu­al frame­work for clients. It's incred­i­bly easy to become buried in the day-to-day exe­cu­tion of your mar­ket­ing plan, leav­ing lit­tle time to attain a holis­tic pic­ture of the actu­al land­scape you're oper­at­ing in. These maps are a valu­able tool for cre­at­ing that view and nudg­ing clients to focus on a new area of their mix.
Learn­ing from con­sumers. Any good strat­e­gy phase includes get­ting up close and per­son­al with your tar­get audi­ence, but jour­ney maps push that process into new and excit­ing ter­ri­to­ries. By visu­al­iz­ing an entire jour­ney, we can begin to find new areas of empa­thy, over­lap, con­fu­sion and all kinds of things that may be stand­ing in the way of con­sumers reach­ing their goals. And, after all, that should be the basis for any work we're doing for a brand.
---
Jour­ney maps are an effec­tive way to get clos­er to your con­sumers, frame strate­gic issues more effec­tive­ly with clients, and give your cre­ative teams an addi­tion­al lev­el of inspi­ra­tion for cre­ative prob­lem solv­ing. We aspire to devel­op our maps in greater and greater detail, val­i­date them with more data, and con­tin­u­al­ly evolve them as our clients busi­ness and mar­ket changes over time.