From Jet­Blue, to Apple, to Tele­flo­ra, here's a look at some of the most mem­o­rable cel­e­bra­tions of moth­er­hood for 2016.
---
Forty weeks with­out chardon­nay is no pic­nic, but that's just the tip of the mater­nal ice­berg. That's why, in part, we fete our moth­ers each year – and why brands are eager to cap­ture the atten­tion of grate­ful sons and daugh­ters.
Mother's Day is the third-largest retail hol­i­day in the U.S. (behind Christmas/Thanksgiving and Valentine's Day), with the aver­age U.S. con­sumer spend­ing about $172 for a total of $21.4 bil­lion in 2016, accord­ing to the Nation­al Retail Fed­er­a­tion
Per­haps not sur­pris­ing­ly, the con­sumers sur­veyed by the NRF said they plan to buy jew­el­ry, flow­ers, gift cards, con­sumer elec­tron­ics, and per­son­al ser­vices for their moth­ers.
Here's a look at 10 of this year's best mar­ket­ing cam­paigns from brands hop­ing con­sumers will spend their $172 with them – or at least remind con­sumers to do some­thing – and, like mom her­self per­haps, tug at some heart­strings while they're at it.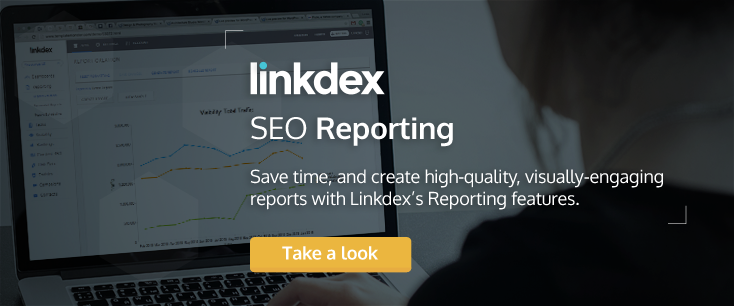 ---
JetBlue
https://youtube.com/watch?v=xQyfu1LrOSM
Sure, we know fly­ing with scream­ing babies is tough, but it is actu­al­ly worse for the moth­er of said child, who hears those screams bet­ter than any­one while simul­ta­ne­ous­ly attempt­ing to soothe said baby amid the angry glares of all those around her.
That's the con­cept behind JetBlue's Fly­Ba­bies, a Mother's‑Day-themed video exe­cu­tion in which pas­sen­gers on a flight from New York to Cal­i­for­nia were giv­en 25 per­cent off their next Jet­Blue flight each time a baby cried, mak­ing it what a flight atten­dant called "the very first flight when cry­ing babies on a plane is a good thing," and lead­ing instead to claps for each cry and the tagline, "Next time, smile at a baby, for cry­ing out loud."
The video gen­er­at­ed 655,000 views on YouTube in its first three days and has a True Reach – or views across plat­forms – of near­ly 2 mil­lion, per ana­lyt­ics firm Vis­i­ble Mea­sures.
---
Apple
https://youtube.com/watch?v=NFFLEN90aeI
Tech giant Apple released a 30-sec­ond video of moms shot on iPhones, which it says "[cel­e­brates] moth­er­hood through the lens of iPhone users around the world."
An exten­sion of Apple's pre-exist­ing Shot on an iPhone cam­paign, it has near­ly 500,000 views on YouTube since it was pub­lished May 1.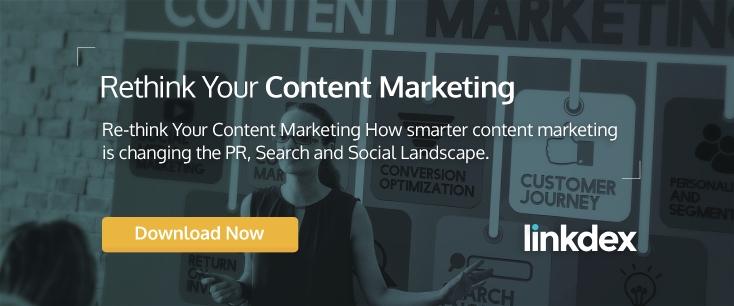 ---
Procter
&

Gamble

https://youtube.com/watch?v=MQ3k6BFX2uw%5Biframely%

5D

%

3C

Speak­ing of strong, mon­ey trans­fer ser­vice West­ern Union has enlist­ed the help of Den­ver Bron­cos line­backer and Super Bowl 50 MVP – not to men­tion recent "Danc­ing with the Stars" par­tic­i­pant – Von Miller in remind­ing view­ers to thank their moms and to per­haps send their love with a lit­tle help from West­ern Union.

The video has 175,000 views on Face­book.
---
Teleflora
Flower deliv­ery ser­vice Tele­flo­ra also salutes strength in its One Tough Moth­er video, which has 5.3 mil­lion views on YouTube and count­ing.
Set to the back­drop of leg­endary Green Bay Pack­ers coach Vince Lombardi's What It Takes to Be Num­ber One speech, the brand said, "Moth­er­hood isn't always hearts and ros­es. But Moth­er's Day can be with a bou­quet from Tele­flo­ra."
The brand also not­ed this is the lat­est in a series of hol­i­day videos that "cap­tures the sen­ti­ment of gift­ing flow­ers with some of the most heart­felt and touch­ing life moments shared between loved ones."
"On Moth­er's Day, we often focus on the mater­nal love and sup­port moms give their chil­dren," said David Dancer, Tele­flo­ra's exec­u­tive vice pres­i­dent and head of mar­ket­ing, in a state­ment. "But there are so many more inspir­ing moth­er­hood moments – includ­ing all the sweat, tears and hard work that moms give their kids every day."
---
1–800-Flowers
For its part, 1–800-Flowers has teamed up with wire­less speak­er and voice com­mand device Ama­zon Alexa to enable voice-acti­vat­ed flower orders and deliv­er­ies for moms this year.
Per a press release, 1–800-Flowers is the first third par­ty e‑commerce retail­er to uti­lize this tech­nol­o­gy on Alexa-enabled devices. Fur­ther, the brand also recent­ly announced the abil­i­ty to order flow­ers via bots in Face­book Mes­sen­ger, as well as the launch of the beta ver­sion of an AI-pow­ered shop­ping expe­ri­ence, GWYN, which taps into IBM Wat­son and uses nat­ur­al lan­guage pro­cess­ing to inter­act with users and make gift sug­ges­tions.
---
Michael Kors
On a slight­ly less tech­ni­cal note, the fash­ion design­er has enlist­ed the help of mod­el Alessan­dro Ambro­sio and her daugh­ter in a series of videos and images on Insta­gram with the hash­tag #What­She­Wants. Each post has aver­aged about 73,000 likes. The cam­paign also report­ed­ly includ­ed an email with a Q&A with Ambro­sio.
---
Barneys
In the lat­est chap­ter of its #InstaBar­neys series, which the lux­u­ry depart­ment store says looks at its stores through the eyes of "styl­ish influ­encers," Bar­neys fea­tured the moth­er-daugh­ter duo behind the blog Scout the City as they spent the day at the brand's flag­ship Madi­son Avenue store. The result­ing images are fea­tured on Bar­neys' edi­to­r­i­al site, The Win­dow, as well as on Insta­gram, and the brand encour­ages read­ers to chime in with the hash­tag #Love­Mom.
---
California Pizza Kitchen
Final­ly, piz­za chain CPK is ask­ing sons and daugh­ters to post pho­tos and videos of their own with wish­es for their moth­ers along with the hash­tag #CPKDear­Mom for a chance for that wish to be grant­ed.
---
Which Moth­er's Day cam­paign do you think is the best? Why?