Our list includes some of the most iconic global brands and the breadth of their celebrations runs the gamut from new ad campaigns and special product releases to interactive walks down memory lane and/or executions that seek to connect consumers over shared brand love. Here's how 26 brands, young and old, have celebrated milestones in their corporate history:
---
Happy 10th, Facebook!
Image credit: onlinesocialmedia.net
Year: 2014
Celebration: CEO Mark Zuckerberg marked the occasion with a post about the community he built, as well as his plans for Facebook's next ten years. The Social Network also treated users to personalized Look Back videos, which pulled in content like photos, statuses and life events.
---
Happy 15th, JetBlue!
Year: 2015
Celebration: The 15-year-old airline unveiled its newest plane design, which it dedicated to its 16,000 crewmembers and was emblazoned with a word cloud of what it calls "the values they share as they go above and beyond every day inspiring humanity," including: safety, caring, integrity, passion and fun.
"In all our JetBlue cities, there are amazing stories of crewmembers going above and beyond to help our customers and one another," said Mike Elliott, senior vice president of people, in a statement. "This plane with our values proudly displayed across the fuselage is a tribute to all JetBlue crewmembers, the best in the industry, who take our mission to inspire humanity and make it real every day."
---
Happy 20th, eBay!
Year: 2015
Celebration: For its 20th, eBay celebrated with 20 days of new deals. It also released an updated app and is sending its 20th Anniversary Airstream trailer to San Francisco, Denver, and New York to "[bring] deals directly to shoppers," which, naturally, includes products for $20.
Janice Pollard, senior marketing manager at digital marketing agency HelloWorld says this kind of campaign gives existing followers new reasons to visit the site every day, but also a way to encourage new followers to be a part of the festivities, too.
"Many of our clients use these types of promotions as a way to celebrate milestones, like corporate anniversaries," Pollard says. "It's an effective way to excite consumers about the overall brand name and what the next birthday will bring."
---
Happy 20th, Infiniti!
Image credit: MediaPost
Year: 2009
Celebration: Inifiniti's 2oth birthday celebration reportedly included a new marketing campaign with homepage takeovers, behavioral targeting on automotive websites, and a sneak preview of TV creative on social media sites with content that, per MediaPost, furthered the brand's identification with Japanese art and design.
---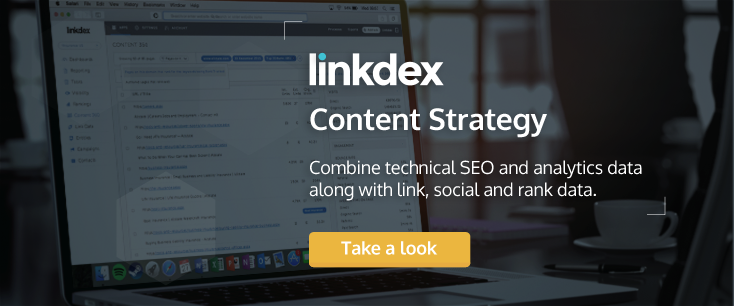 ---
Happy 20th, Old Navy!
Year: 2014
Celebration: When it turned 20, Old Navy invited consumers to submit selfies to its Selfiebration machine, which then displayed the consumers' likenesses on a 15-foot wall with 1,000 balloons.
---
Happy 25th, Nike's Just Do It!
Year: 2013
Celebration: The athletic brand took the occasion of its iconic tagline's 25th birthday to launch a new campaign, "Possibilities," which it said "inspires viewers to push their limits and strive to reach new goals through a variety of playful scenarios featuring an all-star cast of athletes and guest stars," such as NBA MVP LeBron James, tennis icon Serena Williams, FC Barcelona's Gerard Pique, and boxing star Andre Ward.
In addition, the brand said digital and social media activations helped viewers to #justdoit through a series of Nike+ challenges. A new chat feature allowed friends to encourage each other and share tips. Runners could also check a live leaderboard to track progress and see where they ranked among their friends.
"For 25 years, we've been inspiring people to Just Do It," said Davide Grasso, Nike's global chief marketing officer, in a statement. "With 'Possibilities' we're taking 'Just Do It' to a whole new place, showing people a new way to set goals and think about their own athletic potential, then helping them to achieve those goals through products, services, and inspiration."
---
Happy 30th, Apple Macintosh!
Year: 2014
Celebration: Mac's big 3-0 reportedly included a homepage redesign, interactive timeline, poll and video to celebrate the launch of the home computer, which came 30 years prior on the heels of the brand's infamous 1984 Super Bowl ad.
For her part, Rebecca Brooks, the founder of market research firm Alter Agents, says brand birthday campaigns like this should offer some kind of benefit to the customer.
"If you are just tooting your own horn, the campaign will be forgettable, or worse, insulting to your clientele," Brooks said. "Instead, talk about how you've grown with them, like Facebook's 10th anniversary, or how your technology has changed their lives, like Apple's 30th anniversary for the Mac, or [tap into] nostalgia, like Oreo's 100th anniversary campaign."
---
Happy 40th, Starbucks!
Year: 2011
Celebration: According to reports, Starbucks marked its big 40th birthday by celebrating moments of connection with consumers. The anniversary also marked the launch of a new logo and products.
---
Happy 50th, Ford Mustang!
Year: 2014
Celebration: Ford celebrated 50 years of Mustangs, and their influence on popular culture, with ICON50, what the brand called "a unique campaign designed to explore culture and inspire Americans to embrace the sense of freedom and adventure new experiences can create."
It included a survey that found Americans value adventure more than they demonstrate in real life. As a result, Ford brought together a group of "cultural experts" to "identify the next wave of cultural drivers and inspiring locales to help encourage a sense of adventure among Americans." These experts curated a list of 50 innovators, as well as a themed driving route.
---
Happy 50th, Motel 6!
Year: 2012
Celebration: The brand celebrated its 50th anniversary with a new TV spot that reflected five decades of change and consistency.
---
Happy 65th, Baskin-Robbins!
Year: 2010
Celebration: To mark 65 years, the ice cream chain retired five flavors — French Vanilla, Apple Pie a la Mode, Superfudge Truffle, Campfire S'Mores and Caramel Praline Cheesecake – to what the brand called its "world famous Deep Freeze" to make room for "more innovative flavors in the brand's already extensive flavor repertoire."
The Deep Freeze also includes flavors like 1964's Beatle Nut, 1969's Lunar Cheesecake, and the 1980s' Miami Ice, as well as Whyte 2K Chocolate Overload, Candi-date, 0031 Secret Bonded and Bobsled Brownie.
"For 65 years, Baskin-Robbins has been known for fun ice cream flavors that are reflective of the times," said Srinivas Kumar, Chief Brand Officer of Baskin-Robbins, in a statement. "Over the decades we have retired some of our iconic flavors into our Deep Freeze…but never before have five flavors gone into the Deep Freeze at one time."
---
Happy 75th, Kraft Macaroni and Cheese!
Year: 2012
Celebration: For its 75th birthday, agency CP+B rolled out the Old Birds New Tweets campaign, in which it turned over Kraft Macaroni and Cheese's social networks to two so-called "old birds" who had been eating mac and cheese for 75 years.
"They were our temporary social media managers for three days, during which they tweeted, posted pictures/videos, commented on trending topics, RTed and responded to @replies," a CP+B rep says. "Anyone could interact with the two ladies, named Frankie and Dottie, by tweeting to @kraftmacncheese or using #oldbirdsnewtweets. The ladies ended up making 27 YouTube videos. And social posts from the pair reached millions. At the end of four days, they'd generated 20,000 new Facebook fans for the brand and made it on CNN."
---
Happy 75th, Ray-Ban Aviators!
Year: 2012
Celebration: Creative agency B-Reel says it was tasked with creating a street panorama showcasing the eight decades since Ray-Ban first introduced its anti-glare sunglasses to pilots.
"We start out in the year of Ray-Ban's birth, 1937, and chronologically progress up the street to today," Be-Reel says. "Characters, costumes, street furniture and photo treatments progressively evolve throughout the decades and take the user on an immersive journey in time. By scrolling back and forth, the user is invited to explore the different eras and discover iconic details of each decade."
Consumers can click on so-called hotspots throughout to reveal stories from each decade. At the end, users were invited to share their own stories.
---
Happy 100th, Chevy's Bowtie!
Image credit: Motor Trend
Year: 2013
Celebration: Chevrolet's bowtie symbol rang in its 100th year with 25 product launches the brand said would help the symbol "find new roads around the world despite an origin that is still uncertain."
Stories of the bowtie's genesis range from co-founder William Durant being inspired by the wallpaper design in a Paris hotel to a newspaper ad he saw while vacationing in Hot Springs, Virginia. Nevertheless, in 1913, Durant introduced the bowtie on the 1914 Chevrolet H-2 Royal Mail and the H-4 Baby Grand. Per the brand, since then, the bowtie has adorned 215 million vehicles.
The bowtie's centennial was marked by new entries, such as the Cruze Clean Turbo Diesel compact sedan in the U.S. and the Trax small SUV in 40 international markets.
"The Chevrolet bowtie is recognized around the world and has become synonymous with American ingenuity," said Chevrolet Chief Marketing Officer Tim Mahoney in a statement. "Whether you're pulling thousands of pounds through rocky terrain in a Silverado pickup or commuting in a Spark EV, Chevrolet's bowtie will always be at the very front of your travels."
---
Happy 100th, Hellmann's!
Year: 2013
Celebration: Calling Hellmann's "one of America's most enduring and iconic food brands," parent company Unilever said in a press release that it was celebrating by partnering with celebrity chef Mario Batali to take a trip down memory lane with a century of America's most delicious recipes, as well as by building the World's Longest Picnic Table in New York City. The brand also allowed consumers to purchase special edition 100th birthday labels on select sizes of Hellmann's.
"We're excited to be one of only a few iconic brands to celebrate this remarkable milestone of turning 100 years old," said Brian Orlando, Senior Marketing Director at Hellmann's, in the release. "Hellmann's is a major part of America's culture and culinary history, and we look forward to sharing this momentous occasion with our fans this year."
---
Happy 100th, Life Savers!
Image credit: The New York Times
Year: 2012
Celebration: To acknowledge what the Wrigley brand called "a century of sharing simple but meaningful connections between people," it launched a giving campaign, Connect for a Cause, in which consumers entered codes on specially marked 100th Anniversary packages to donate $1 through nonprofit JustGive.
The brand also debuted a timeline of memorable moments from its first century, including pioneering advertising and marketing tactics like sampling and in-store displays.
"We're doing something special to spotlight the 100th birthday of Life Savers because we believe our fans deserve it," said John Starkey, director of confections for Wrigley, in a prepared statement. "For 100 years, people have used Life Savers as a token of sharing – it's time to share with causes that matter to them."
---
Happy 100th, Oreo!
Year: 2012
Celebration: Digital marketing agency 360i says it didn't want to just throw a party for Oreo's 100th birthday, it wanted to start a movement and reconnect fans to "moments of childlike wonder." Using social, the agency says it did just that, connecting more than 40 million consumers around the world over their Oreo love and #OreoMoment became worldwide trending topic.
For his part, Salman Aslam, CEO of digital agency Omnicore, notes the centennial also included the launch of the brand's Daily Twist campaign, which, he says, some of his industry colleagues believe set a new standard for marketing in the digital age.
Playing on Oreo's "twist, lick and dunk" ritual, the campaign offered what Aslam calls a "whimsical, humorous or eye-catching ad each day that reflected the latest happenings, pop culture news, milestones or celebrations taking place in the world."
Per Aslam's figures, the campaign had 433 million Facebook views with a 280 percent increase in shares. It also created 231 million media impressions and 2,600 media stories, he added.
In addition, Brooks notes the Oreo campaign also helps further the conversation because it was spread out over 100 days and other brands looking to celebrate birthdays or anniversaries should follow its lead and find ways to extend messaging beyond a single day.
---
Happy 110th, Harley-Davidson!
Year: 2010
Celebration: For the 160th birthday of founder Jack Daniel, the brand released a limited edition bottle. The brand even has a page on its website in which it explains there are no birth records to verify precisely when Daniel was born, but "it's customary to celebrate Mr. Jack's birthday in September."
---
Happy 165th, Cartier!
Year: 2012
Celebration: According to reports, the French jeweler toasted 165 years with an ad that brought its classic diamond panther to life in "a journey between dream and reality" in which the brand "decided to create a cinema epic focusing on its history, its values and inspiration, its artistic and universal scope."
To date, the three-and-a-half-minute spot, L'Odyssée de Cartier, has more than 18 million views.