Mar­ket­ing per­sonas are the best way to ensure you cre­ate con­tent your users actu­al­ly want to read, but just talk­ing to your cus­tomers won't get you what you need. Get­ting the per­fect mar­ket­ing per­sona is as much of an art as it is a sci­ence, and it's all in how you frame your ques­tions.
---
We know con­tent is king. We're also pret­ty tired of hear­ing that con­tent is king, so much so that our eyes glaze over and we stop lis­ten­ing right when that "guru" says it.
Hope­ful­ly, you're still with me because con­tent isn't king. Con­tent strat­e­gy is king, and that strat­e­gy has to start with mar­ket­ing per­sonas.
There's been plen­ty of talk about mar­ket­ing per­sonas, but just talk­ing to some peo­ple about what they expect won't give you what you need to best frame your con­tent strat­e­gy. So, how can you make sure you get the per­fect mar­ket­ing per­sonas?
1. Talk To More Than Just Your Current Customers
Your cus­tomers can give you some great infor­ma­tion — so can these six types of peo­ple — but by lim­it­ing your per­sona research to just your cur­rent cus­tomers, you're only get­ting one side of the sto­ry. These peo­ple are already biased to you.
Talk to peo­ple who could be your cus­tomers, both peo­ple who've heard of you and peo­ple who've nev­er heard of you. They'll give you the most unfil­tered feed­back, and you'll find out more about shop­ping pat­terns. Plus, the way peo­ple shop and find busi­ness­es is con­stant­ly evolv­ing.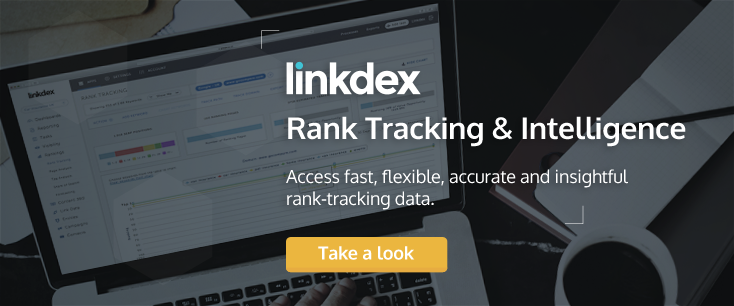 2. Keep It Conversational
You prob­a­bly only have 15 to 20 min­utes with each per­son you're inter­view­ing. While it's impor­tant to have a script of what you need answered to do your job, don't just read off a piece of paper. They'll be able to tell.
Keep the con­ver­sa­tion going. React to their answers. If they say some­thing fun­ny, laugh. Mak­ing them more com­fort­able will also make them talk more, and some­times, they end up say­ing some­thing that wasn't even a part of your ques­tion set in the first place.
3. Ask Open-Ended Questions
You get the best infor­ma­tion just by let­ting peo­ple talk — that goes for every­thing, not just when you're cre­at­ing mar­ket­ing per­sonas — and there's only so much you can get with yes or no ques­tions. Always ask open-end­ed ques­tions, but more impor­tant­ly, let them real­ly fin­ish before you jump to your next ques­tion.
Good rule of thumb: After you think they've fin­ished answer­ing, wait 3 to 5 more sec­onds until you ask your next ques­tion. The silence can actu­al­ly draw more out of your user group because they're try­ing to fill that void.
4. Personalize Your Questions
The more you per­son­al­ize your ques­tions to your user, the bet­ter infor­ma­tion you'll get. Remem­ber: They're doing you a favor, even if you're reward­ing them with a $10 Star­bucks gift card. By tai­lor­ing your ques­tions, you'll get more spe­cif­ic answers to what they would actu­al­ly do and not just hypo­thet­i­cal answers to hypo­thet­i­cal sit­u­a­tions.
5. Ask Questions They Can Actually Answer
No one can answer what they ate for lunch most often dur­ing the sum­mer. They can prob­a­bly answer what they typ­i­cal­ly had for lunch in the past week.
Be spe­cif­ic, but be real­is­tic. Only ask ques­tions that get you what you need to know, which is:
When did they real­ize they had a prob­lem?
What did they do to fig­ure out how to fix that prob­lem?
How did they decide which solu­tion they'd choose to fix the prob­lem?
What did they do after they fixed the prob­lem?
6. Eliminate the Bias
The prob­lem is we can be so accus­tomed to the bias that we don't even real­ize we're being lead­ing in the first place.
For exam­ple: Is this help­ful?
Sim­ple enough. It's a yes or no ques­tion, so if the user doesn't find it help­ful, they'll just answer no.
Except that isn't the case. By ask­ing that, you're already fram­ing the ques­tion and influ­enc­ing the user to answer that what­ev­er it is, is actu­al­ly help­ful.
Bet­ter: Is this help­ful or not help­ful? Why or why not?
Anoth­er exam­ple of bias: How engaged are you with the con­tent?
Why is this bad? You're already assum­ing the cus­tomer is engaged with the con­tent. You're putting the thought in their mind that they should be engaged with the con­tent.
Bet­ter: What did you think about this con­tent?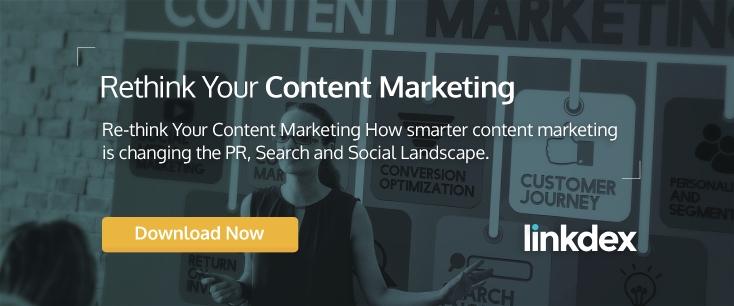 Summary
There's a lot more to cre­at­ing the per­fect mar­ket­ing per­sonas than just talk­ing to peo­ple. At the end of the day, you're talk­ing to real peo­ple, so being as relat­able as pos­si­ble will help you uncov­er what they real­ly need from your con­tent pieces. Keep that con­ver­sa­tion going, and don't lim­it your poten­tial answers to just "yes" or "no" by ask­ing closed-end­ed ques­tions.