Tech­ni­cal SEO is not con­tent opti­mi­sa­tion (well, it is a bit), it's not key­word research (actu­al­ly some bits are) and it's not web devel­op­ment (scratch that, it can help here too).
Is tech­ni­cal SEO the evo­lu­tion of SEO? No, but it's increas­ing­ly impor­tant. Is it old school SEO? Nope, it's actu­al­ly one of the most for­ward think­ing areas of dig­i­tal mar­ket­ing!
---
Is tech­ni­cal SEO awe­some? Yes, very!
Let's put this into per­spec­tive a lit­tle bit; you're look­ing to write some new con­tent for your blog. Opti­mis­ing this con­tent and pub­lish­ing on your site is just the begin­ning. There are a huge vari­ety of tech­ni­cal ele­ments to con­sid­er for this sin­gle page:
Does it load quick­ly?
Is it mobile friend­ly?
Does the

AMP

page load prop­er­ly?
Have I used the appro­pri­ate search queries on

ALT

tags and titles?
Do I have the right schema types added?
Have I set up track­ing on call to actions or down­load but­tons?
And the list goes on…
Almost every­thing we do as dig­i­tal mar­keters can be improved to some degree with the appli­ca­tion of tech­ni­cal SEO. Remov­ing the con­tent; text, images, video etc from a site leaves us with a HTML blue­print that the search engines are going to have to dis­cov­er, request, load, ren­der and nav­i­gate. Ensur­ing that these build­ing blocks are per­fect can boost the exist­ing val­ue of any con­tent put on top of it.
What is technical
SEO

?

Tech­ni­cal SEO enables search engines to crawl your site and index your con­tent effec­tive­ly, to ensure any giv­en web page can achieve the best vis­i­bil­i­ty pos­si­ble. It can help search engines iden­ti­fy which pages to index, improve click-through rates through schema, and speed up the load times of your site.

Ulti­mate­ly, tech­ni­cal SEO should be an inte­gral part of any search mar­ket­ing cam­paign an after­thought. Great SEOs know and under­stand the require­ment for ensur­ing a web­site has the best foun­da­tions pos­si­ble, they know that with­out this their con­tent may nev­er be found by search engines let alone appear high in the results.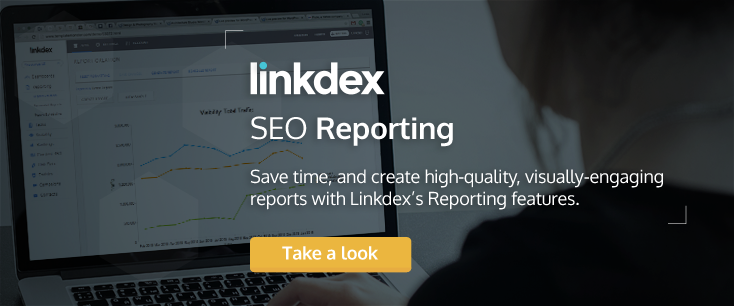 3 quick ways to improve your technical
SEO

…

1. Keep an eye on the sim­ple things

Tech­ni­cal does­n't have to be com­pli­cat­ed, most of the time a week­ly check­list can help to ensure that things are run­ning smooth­ly. Check­ing for error pages still receiv­ing impres­sions or ensur­ing robots.txt file is updat­ed to keep a clean crawl can make a big dif­fer­ence to the over­all traf­fic of the site.

Oth­er quick and sim­ple actions include:
Reg­u­lar updates to your

XML

Sitemap (if it does not update dynam­i­cal­ly of course)
Keep­ing your

CMS

up to date (and check­ing the site still works cor­rect­ly
Check­ing the speed of new pages and mak­ing minor tweaks to assets
Updat­ing schema to include new sup­port­ed ele­ments
Mon­i­tor­ing and mea­sur­ing crawl rates and pages indexed by Google
Improve

HTML

and cod­ing skills until you are 100% awe­some. (Learn­ing to code will ben­e­fit you more than you think. Under­stand­ing

HTML

,

CSS

and

JS

will get your 75% of the way to being much more awe­some at tech­ni­cal

SEO

.)
Learn­ing some oth­er pro­gram­ming lan­guages to a basic lev­el will get you anoth­er 20% of the way there. Lan­guages such as php is almost a must but oth­ers such as asp.net can be very handy in many sit­u­a­tions.
The oth­er 5% is know­ing what goes on with web­sites host­ing, under­stand­ing this enables you to have effi­cient con­ver­sa­tions with devel­op­ers and host­ing com­pa­nies about serv­er issues and poten­tial solu­tions. It can help with wider aspects of your job too, keep­ing a good rela­tion­ship with devel­op­ers or clients is price­less.
2. Keep your site healthy
There are a vari­ety of actions that fall into this cat­e­go­ry and some over­lap with oth­er areas men­tioned above, but at the end of the day it all adds to the over­all val­ue of your web­site.
For exam­ple, ensur­ing that redi­rects are kept to an absolute min­i­mum means users will rarely end up on a dead page guess­ing what to do next. Anoth­er impor­tant part of this is to ensure that your 404 page, when used, is infor­ma­tion­al and pro­vides links to key loca­tions with­in the web­site. Often, pro­vid­ing NAP (name, address, phone num­ber) on 404 pages can help to increase leads even when the user lands on an error page.
Oth­er items such as canon­i­cal URLs help to ensure the search engines index the cor­rect pages. Too often I see a page with a ran­dom fil­ter or sort para­me­ter append­ed to the orig­i­nal URL rank­ing high­er than the actu­al page. Ensur­ing the search engines are pro­vid­ed with a clear URL to index (some­times one with set fil­ter or sort para­me­ters), ensures you are dis­play­ing the search engines and user the right infor­ma­tion.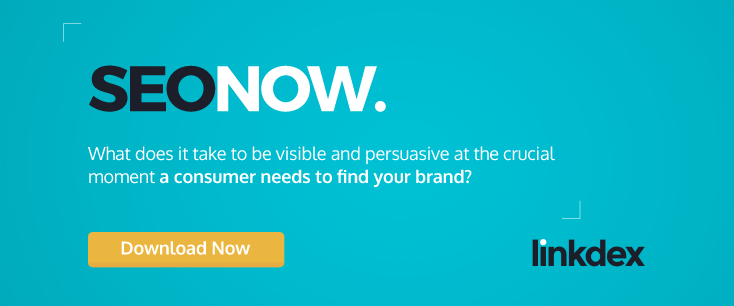 3. Track all the things!
Learn how to use Google Tag Man­ag­er. The jump from Ana­lyt­ics to basic tag man­age­ment is not that big and the poten­tial to track such a huge amount of things will leave you jump­ing for joy.
Advanced Tag Man­ag­er can be daunt­ing so make sure you brush up on your reg­u­lar expres­sions and CSS / DOM ele­ments to ensure your track the right thing.
Learn­ing how to use the pre­view con­tain­er mode prop­er­ly is also a very good idea. You can track in real time when your tags are fir­ing, when they are not and what they are report­ing back to the data lay­er.
---
What are your top tips for tech­ni­cal SEO?