We sur­veyed some the mar­ket­ing industry's best and bright­est to get their takes. Here are their top rec­om­men­da­tions:
---
Implement a Strategy – and Identify Goals
Accord­ing to Joe McCam­b­ley, senior vice pres­i­dent of con­tent mar­ket­ing at so-called "mod­ern agency" Pop, many con­tent mar­keters have a strat­e­gy to use con­tent, but not a con­tent strat­e­gy.
"Know­ing that con­tent per­forms bet­ter than many forms of adver­tis­ing, brands jump in and cre­ate blogs and arti­cles and videos with­out giv­ing much thought to why they're doing it beyond a desire to take advan­tage of a new, suc­cess­ful tac­tic," he said. "You wouldn't put a new wid­get in the mar­ket with­out con­sid­er­ing why you're cre­at­ing it, who it's for, the prob­lem it solves, how it will get made and by whom, how it will get dis­trib­uted, how its suc­cess will be mea­sured, how it will be improved over time and whether it rein­forces every­thing good that peo­ple believe about your brand. You've got to put that same lev­el of thought into all of the con­tent you cre­ate — whether it's one arti­cle or a thou­sand videos."
Fur­ther, a con­tent strat­e­gy must be unique to each brand.
"There is no blan­ket tem­plate for a good con­tent mar­ket­ing strat­e­gy," said Matt Bud­er Shapiro, chief mar­ket­ing offi­cer of health­care billing tool Med­Pi­lot. "Your strat­e­gy needs to unique­ly cor­re­spond with your busi­ness' needs in order to be tru­ly effec­tive."
And, per Tril­by Raj­na, dig­i­tal PR and SEO man­ag­er at elec­tric­i­ty and gas price com­par­i­son tool British Busi­ness Ener­gy, the most fun­da­men­tal part of launch­ing any con­tent mar­ket­ing pro­gram is to define goals.
"What do you want to achieve from this cam­paign? Do you want to build links to increase rank­ings and site vis­i­bil­i­ty over time? Is your aim to reach new audi­ences? Are you look­ing for social engage­ment or are you try­ing to rank for cer­tain top­ic?" she asked. "Defin­ing goals in the begin­ning will mean your con­tent strat­e­gy and ideation is shaped in the best way to meet you or your client's require­ments."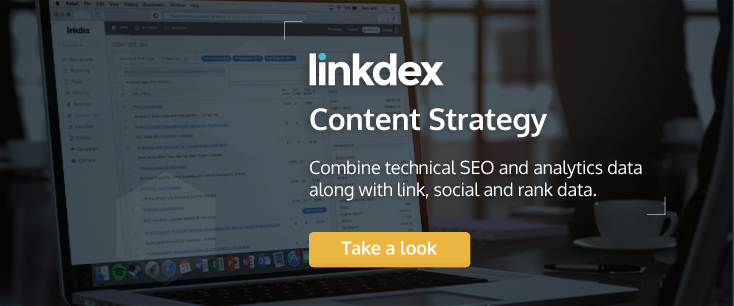 Eric Quanstrom, CMO of sales prospect­ing soft­ware Kit­eDesk, agreed brands are best served in con­tent by begin­ning with the end.
In oth­er words, he said, "Get straight on the goals you are look­ing to achieve, then pri­or­i­tize them."
This could include earn­ing top 10 rank­ings for key­words, pro­vid­ing con­tent as cus­tomers learn about your prod­ucts and ser­vices or enhanc­ing your brand image through blog posts.
"This is but a small list of poten­tial goals that mar­keters should get straight on — because by answer­ing this ques­tion first and pri­or­i­tiz­ing, you'll be a few large steps clos­er to deter­min­ing what con­tent you then need to pro­duce, who pro­duces it and who reads it, and how it is con­sumed," he added.
Dan Thorn­ton, man­ag­ing direc­tor of dig­i­tal mar­ket­ing firm The­Way­OfTheWeb, agreed it's vital to be clear what the prime objec­tive is in con­tent mar­ket­ing and to avoid try­ing to do every­thing with each piece of con­tent.
Know Your Personas
Beyond strategy/goals, brands need to iden­ti­fy their tar­get per­sonas before cre­at­ing any con­tent.
"Before you jump in to which social media plat­forms to use or get excit­ed about your new automa­tion soft­ware, sit down with a pen and paper and start think­ing about your prospects," said Rob Wat­son, dig­i­tal mar­ket­ing con­sul­tant at Click to Sale Dig­i­tal Mar­ket­ing. "A full per­sona-build­ing exer­cise is an effort, but well worth it. The more real you can make this process by speak­ing to actu­al cus­tomers or prospects, the more effec­tive your strat­e­gy will be."
And once a brand clear­ly iden­ti­fies its tar­get audi­ence, it can focus on con­tent that is acces­si­ble for said audi­ence, said Swap­nil Bhag­wat, senior man­ag­er of design and dig­i­tal media at busi­ness process man­age­ment firm Orches­trate Tech­nolo­gies.
"The con­tent must also be con­vinc­ing, as it is the pri­ma­ry fac­tor in dri­ving and influ­enc­ing cus­tomers," he added. "Hence, an ide­al strat­e­gy must focus on all these fac­tors. It should be able to cre­ate and uti­lize the con­tent to reach, con­vert and engage tar­get audi­ences seam­less­ly and effec­tive­ly."
Bud­er Shapiro agreed iden­ti­fy­ing tar­gets helps brands iden­ti­fy needs, which, in turn, helps map out an effec­tive strat­e­gy that moves buy­ers down the prover­bial fun­nel.
Start Small
And it may make sense to start small, Wat­son advised.
"If you come up with, say, three dif­fer­ent per­sonas or cus­tomer types, start with some top-of-the-fun­nel activ­i­ty for one of those per­sonas," he said. "If that does­n't work, test and refine until it does work. So, for exam­ple, let's say your fun­nel starts with some social posts dri­ving vis­i­tors to a news item, which ends with a sign-up form for a detailed con­tent piece. If nobody is even click­ing through to your site, don't both­er adding more emails to your auto-respon­der series, but focus on the first step in the fun­nel."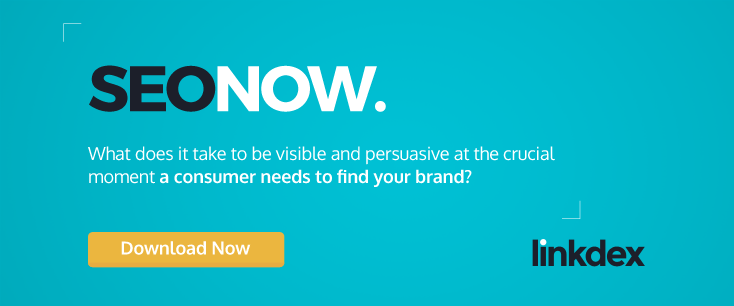 Use Personas to Inform Keyword Research
Per Romela de Leon-Orte­ga, head of mar­ket­ing for out­sourced ad opti­miza­tion firm MonetizeMore.com, brands that have iden­ti­fied users can more eas­i­ly pin­point intent and, as a result, can bet­ter inform key­word research.
"To mar­ry SEO and con­tent mar­ket­ing, one needs to study the tar­get per­sona and what dri­ves this mar­ket seg­ment to search and convert/buy," she added. "When you know your spe­cif­ic tar­get seg­men­t's intent — it gives you a clue on the type of search terms they use. For exam­ple, a seg­ment of your mar­ket might be look­ing for the pre­mi­um, more advanced ver­sion of your prod­uct, while anoth­er seg­ment might be in search just for the basic mod­el. The for­mer could use a more long­tail search phrase that con­tains very spe­cif­ic prod­uct fea­tures. The lat­ter, on the oth­er hand, might just be typ­ing in a more gener­ic search phrase. Under­stand what dri­ves per­sonas and use their intent-laden key­words in your con­tent."
Anna Lebe­de­va, pub­lic rela­tions man­ag­er at key­word tool SEM­rush, agreed con­tent mar­ket­ing can only be suc­cess­ful if it is inte­grat­ed with SEO as con­tent is going nowhere unless peo­ple can find it.
Alexan­der Gro­su, dig­i­tal mar­keter at dig­i­tal mar­ket­ing and adver­tis­ing agency inSeg­ment, too, point­ed to the co-depen­den­cy between con­tent mar­ket­ing and SEO.
"SEO can be tremen­dous­ly help­ful in cre­at­ing the type of con­tent that's actu­al­ly searched for," he said. "Con­tent mar­ket­ing can help SEO win the search engines' trust­wor­thi­ness through qual­i­ty pieces. For exam­ple, [an] SEO man­ag­er can under­stand bet­ter what types of arti­cles are most read on someone's web­site – and thus, [s/he] can make sug­ges­tions to improve future and cur­rent con­tent as well. At the same time, a qual­i­ty con­tent marketer's work can help the web­site reach high­er rank­ings in dif­fer­ent search engines."
Jil­lian Wood, con­tent mar­ket­ing man­ag­er at advo­cate mar­ket­ing firm Influitive also not­ed SEO and con­tent can't work in iso­la­tion.
"A sep­a­rate SEO strat­e­gy just does­n't make sense," she said. "SEO is part of the data back­bone that should dri­ve your con­tent direc­tion, along with traf­fic met­rics, social shares, scroll depth/time spent on page and con­ver­sion rates."
In oth­er words, good con­tent can go far, but it needs the sup­port of SEO, added Dan Tow­ers, con­tent mar­ket­ing man­ag­er at dig­i­tal mar­ket­ing firm Arcane.
"Rel­e­vant key­words should inform the con­tent you devel­op — pop­u­lar queries need to be con­sid­ered as this will help dri­ve stronger vol­umes of traf­fic to your con­tent," he said. "Your con­tent also needs to con­sid­er SEO aspects such as meta-descrip­tions on your page, titles and head­ers — these should be aligned from key­word research so that your con­tent is deemed impor­tant in the eyes of search engines — help­ing you rank bet­ter."
Do Some Competitive Analysis
Per Wood, it is fair­ly easy to deter­mine if you're on the right track in key­word research.
"If you find page results that include com­pa­nies like yours — or your com­peti­tors –you've nailed it," she said. "If not, you may not be attract­ing the right audi­ence to your con­tent. So, instead, work those key­words into your con­tent and track your page rank over the long term. This will get you in front of the rel­e­vant audi­ence."
Indeed, de Leon-Orte­ga also rec­om­mend­ed spy­ing on the com­pe­ti­tion by com­ing up with sev­er­al ten­ta­tive titles for a con­tent piece with your key­words in mind.
"Do a Google search and see how many results are returned. The more results, the high­er the com­pe­ti­tion," she said. "Now, take a look at the top rank­ing titles that came up. Study each piece — their strengths and weak­ness­es. Resolve to beat the best ones by [cov­er­ing] the gaps in their con­tent — could be a lack of case stud­ies, more data, bet­ter expla­na­tion of strat­e­gy, etc. You need to be the best con­tent out there. Out­per­form the com­pe­ti­tion."
Fur­ther, Wat­son rec­om­mend­ed research­ing ideas to see if they are good link bait.
"Start by search­ing for sim­i­lar-themed con­tent else­where, then run some back­link analy­sis to see if the top-rank­ing arti­cles or resources in your cho­sen niche are actu­al­ly receiv­ing good-qual­i­ty links," he said. "If they are, this is a real oppor­tu­ni­ty. Then, you must ensure you can cre­ate con­tent that com­ple­ments – or, bet­ter, still improves on — what's already out there."
Reuse and Recycle
In addi­tion, Woods not­ed opti­miz­ing old­er posts for key­word author­i­ty helps con­tent mar­keters save them­selves time and get traf­fic bumps with­out writ­ing entire­ly new pieces.
"The key to increas­ing your rel­e­vance is to find key­words you did­n't know you were rank­ing well for and try­ing to get to page/spot #1 with new or updat­ed con­tent," she said. Alter­na­tive­ly, main­tain the ones you've ranked well for with updates before some­one else tries to oust you."
Emi­ly Sid­ley, senior direc­tor of pub­lic­i­ty at PR firm Three Girls Media, how­ev­er, rec­om­mend­ed using this strat­e­gy spar­ing­ly.
"While you do want to be care­ful of pub­lish­ing blog posts or arti­cles with the exact same lan­guage, you don't need to rein­vent the wheel every time," she said.
A few ways to do this include updat­ing an old post to include new details, using an arti­cle you've already writ­ten as inspi­ra­tion and include snip­pets or quotes from your arti­cles and posts on dif­fer­ent plat­forms.
Harness Tools
Wat­son rec­om­mends using the Google Key­word Plan­ner to get an indi­ca­tion of how many peo­ple search for a giv­en term, as well as wider research tools such as www.answerthepublic.com and www.ubersuggest.io to find ques­tions and prepo­si­tions peo­ple use online.
"And while many SEOs have shied away from forums because they offer spam­my links, don't over­look them as an oppor­tu­ni­ty to find out the prob­lems that cus­tomers have and the ques­tions they ask to help solve them," he added. "Forums can be a gold­mine for con­tent ideas and get­ting inside the cus­tomer's mind."
Diane Ellis Scal­isi, senior growth mar­ket­ing asso­ciate at SaaS firm Open Devel­op­ment, also rec­om­mend­ed con­firm­ing demand for a prospec­tive piece of con­tent by using tools such as SEM­Rush and CanI­Rank to gauge search vol­umes for key­words relat­ed to the top­ic.
"Look­ing at ques­tions relat­ed to the top­ic on Q&A sites and forums such as Quo­ra and Red­dit can pro­vide con­fir­ma­tion of inter­est in the top­ic," she added.
In addi­tion, she not­ed Moz pro­vides a dif­fi­cul­ty score for each key­word to help deter­mine whether a site can com­pete for a giv­en key­word dif­fi­cul­ty lev­el while CanI­Rank pro­vides a rank­ing prob­a­bil­i­ty score rel­a­tive to a spe­cif­ic site to help you tar­get attain­able key­word rank­ings.
"Often, con­tent mar­ket­ing teams are struc­tured such that the con­tent writ­ing and the con­tent opti­miza­tion fall to two dif­fer­ent indi­vid­u­als. When writ­ing and SEO tasks are siloed, it's help­ful for the con­tent writer to know at min­i­mum the tar­get keyword(s) and some relat­ed syn­onyms that she can work into her con­tent," she added. "After the con­tent is pub­lished, the SEO spe­cial­ist can run it through opti­miza­tion tools such as Word­Press plug-in Yoast, Moz or CanI­Rank to iden­ti­fy oppor­tu­ni­ties to opti­mize the post."
Always Be Researching
But key­word research is an ongo­ing process.
"It is also a good prac­tice to con­tin­u­al­ly mon­i­tor your key­word research to ensure you are not miss­ing any oppor­tu­ni­ties and to con­firm that you are tar­get­ing top­ics and key­words that are draw­ing in the right audi­ence," said Angela Stairs, con­tent mar­ket­ing and PR spe­cial­ist at SEO ser­vices and PPC com­pa­ny seo­plus+.
Implement an Editorial Calendar
When the time comes to final­ly cre­ate con­tent, Eric Brant­ner of blog resource site Scrib­blrs, said his biggest tip is to use an edi­to­r­i­al cal­en­dar.
"As my blog has grown, I've need­ed a way to man­age mul­ti­ple writ­ers, edi­tors, and social media man­age­ment. With­out the orga­ni­za­tion, pro­mo­tion gets lost in the shuf­fle," he said. "CoSched­ule allows you to put it all togeth­er. It starts with a con­tent cal­en­dar that's inte­grat­ed with Word­Press. You cre­ate assign­ments on the cal­en­dars and can assign them to writ­ers and edi­tors from the cal­en­dar. No need to go to a dif­fer­ent pro­gram. Then, as far as automa­tion is con­cerned, you can con­nect your social media accounts and set it up to where the con­tent is auto­mat­i­cal­ly shared across all your pro­files once it is pub­lished and also on future dates if you wish. It saves me so much time on con­tent plan­ning and social media mar­ket­ing."
Be Consistent
But no mat­ter when you choose to pub­lish, the best thing con­tent mar­keters can do is to be con­sis­tent.
"You need to con­tin­u­ous­ly release new con­tent and con­tin­u­al­ly update the con­tent on the web­site," said Katie Bis­son, mar­ket­ing com­mu­ni­ca­tion spe­cial­ist at Rapid Man­u­fac­tur­ing. "Being con­sis­tent allows Google to con­tin­u­al­ly crawl your site for key­words. It also shows you are active and allows you to reach a tar­get audi­ence."
Thorn­ton agreed build­ing a good rep­u­ta­tion takes time and reg­u­lar pub­lish­ing.
"It's why tra­di­tion­al media com­pa­nies have grown their empires over many years and are so pro­tec­tive of it and it's also why even the new 'overnight' suc­cess sto­ries are gen­er­al­ly brands who have spent months and years improv­ing their craft," he added.
Cover the Whole Journey
Scott Lit­vack, direc­tor of organ­ic search at dig­i­tal mar­ket­ing agency Prime Vis­i­bil­i­ty, rec­om­mend­ed brands just make sure to cre­ate enough con­tent.
"SEO with­out con­tent doesn't work in 2016," he said. "It is impor­tant that web­sites that want to dri­ve leads or sales to have valu­able con­tent that maps to all stages of the buy­ers jour­ney their site in order to do well in organ­ic search."
Write for Humans
Per Beth Grif­fiths, con­tent writer, strate­gist and mar­keter at dig­i­tal mar­ket­ing agency Bowler Hat, search engines want valu­able con­tent writ­ten for humans.
"If it is valu­able, more qual­i­ty and rel­e­vant sources will link to it and your rank will rise," she added. "Write nat­u­ral­ly and your key­words will find their way into your con­tent. Con­duct key­word research to dis­cov­er words your cus­tomers use to search."
Post Content Worth Creating – and Linking To
It also doesn't hurt to pro­duce good con­tent rep­utable sources want to link to. Gina Rodriguez, dig­i­tal mar­ket­ing spe­cial­ist at mar­ket­ing agency Keen­Abil­i­ty, agreed the high­est rank­ings are reserved for con­tent that pro­vides last­ing val­ue.
"The bet­ter your con­tent is at ful­fill­ing the infor­ma­tion­al needs a vis­i­tor may have or will have after their cur­rent search has been tack­led, the more rel­e­vant it will be in the eyes of the algo­rithm," she said.
McCam­b­ley, too, said qual­i­ty always beats quan­ti­ty in con­tent.
"Accord­ing to a 2015 study by Busi­ness Insid­er every minute of every day peo­ple cre­ate 72 hours of YouTube Videos, 204 mil­lion email mes­sages, 2.5 mil­lion Face­book posts, 216,000 tweets, 26,000 Yelp reviews, and share 347,000 pho­tos via What­sApp," he said. "Adding to that noise won't get you noticed. Ris­ing above that noise by being help­ful, use­ful, rel­e­vant and enter­tain­ing will get you noticed."
Or, as Randy Apuz­zo, CEO of SaaS CMS firm Zesty.io, put it, fuel stick­i­ness by dri­ving val­ue beyond your brand's prod­ucts.
"Online shop­pers will keep com­ing back if your con­tent is con­tin­u­al­ly refreshed and appeals to lifestyle and per­son­al needs," he said. "This means deliv­er­ing a con­stant stream of time­ly con­tent tai­lored to the spe­cif­ic inter­ests of your buy­ing per­sonas. Then con­nect your relat­ed prod­ucts and con­tent, so with every web page, you can keep your online shop­pers on your site by giv­ing them alter­na­tive options and expe­ri­ences to sat­is­fy them on their jour­ney. Rich edu­ca­tion­al, inspir­ing and rela­tion­ship-build­ing con­tent trans­lates to rich cus­tomer expe­ri­ences, loy­al­ty and sales."
Answer Questions
It doesn't hurt to answer con­sumer queries either.
"Some busi­ness­es tend to lim­it SEO efforts just to key­words that are rel­e­vant to one par­tic­u­lar piece of con­tent or that best explain what they do. While there is noth­ing wrong with that, it's always best find ways to com­mu­ni­cate that your busi­ness has both a broad view of the prob­lem at hand and deep insights into how to solve it," Rodriguez said. "This includes cre­at­ing con­tent that pro­vides answers to ques­tions peo­ple com­mon­ly type into search engines relat­ed to the indus­try you are in. Actions such as this will help you increase traf­fic, which, after all, is real­ly the goal."
"Peo­ple hate being sold to." McCam­b­ley said, "That's why they go to the bath­room when TV spots air, it's why they chan­nel surf when lis­ten­ing to their car radios and it's why hun­dreds of mil­lions of peo­ple use ad block­ers," he said. "Con­verse­ly, peo­ple love being helped. If your con­tent asks, 'How can I help you?' instead of 'What can I sell you?' you'll be much more suc­cess­ful."
Indeed, Beth Adan, senior pub­li­cist at Three Girls Media, advised fol­low­ing what she called the 80/20 Rule.
"To inte­grate your con­tent mar­ket­ing with SEO tac­tics, it's impor­tant to fol­low this rule," she said. "You'll want your brand to be a resource for your fans, so make sure 80 per­cent of the con­tent you share is be non-self-pro­mo­tion­al — facts, memes, indus­try arti­cles, humor­ous con­tent — while 20 per­cent of updates can be direct­ly pro­mot­ing your brand. "
For his part, Andrew Choco, vice pres­i­dent of mar­ket­ing at dig­i­tal agency Direc­tive Con­sult­ing, said using tools like Answer the Pub­lic has helped grown his firm's organ­ic traf­fic dras­ti­cal­ly in the last few months.
"We start by per­form­ing exten­sive research on key­words in our indus­try that have medi­um to high search vol­ume but a rel­a­tive­ly low key­word com­pet­i­tive­ness," he said. "We real­ly want to tar­get our bub­ble key­words, which are key­words rank­ing #11 [to] #15 and just off the first page."
Answer the Pub­lic lets users enter a key­word and gen­er­ates a num­ber of dif­fer­ent queries that actu­al peo­ple are search­ing for around the key­word, he said.
"This allows us to cre­ate con­tent that direct­ly answers the ques­tions peo­ple are search­ing for," Choco added.
Incorporate Evergreen Content to Drive Traffic
Ever­green con­tent also helps dri­ve traf­fic – and improve rank­ings.
In fact, McCam­b­ley called con­tent a long-term asset.
"Most begin­ner con­tent mar­keters cre­ate an arti­cle and then mea­sure whether it con­verts more sales than a direct mail piece or ban­ner ad," he said. "Expe­ri­enced con­tent mar­keters know that unlike ads that dis­ap­pear when the media buy ends, con­tent will reside on their sites for many years to come, solv­ing the needs of con­sumers while gen­er­at­ing val­ue."
Tow­ers agreed search engine algo­rithms over the past five years in par­tic­u­lar have ensured cre­at­ing qual­i­ty con­tent is more impor­tant than ever.
"They strive to offer high­ly rel­e­vant and qual­i­ty con­tent to users, ensur­ing a good user expe­ri­ence for those using the search engine," he said. "Cre­at­ing good con­tent is about pleas­ing search engines by pro­vid­ing a good user expe­ri­ence. Qual­i­ty con­tent mer­its back­links. This deems that con­tent as valu­able and back­links are the cor­ner­stone of any search engine algo­rithm — back­link­ing from .edu, .gov and oth­er high­ly trust­ed sources gives author­i­ty to your con­tent, which is one of the main fac­tors that search engines con­sid­er when page rank­ings in search results."
In fact, McCam­b­ley likened invest­ment in con­tent to dol­lars in a mutu­al fund.
"The more you add, the greater your com­pound inter­est," he said. "The more con­tent you add to your library, the greater will be your com­pound engage­ment. If you plan your strat­e­gy intel­li­gent­ly, one piece of help­ful con­tent will always lead to anoth­er and anoth­er and anoth­er until all of your cus­tomers' ques­tions are answered and they are ready to con­vert."
Optimize for Topic
For her part, Julie Graff, social con­tent liai­son of dig­i­tal mar­ket­ing firm Pole Posi­tion Mar­ket­ing, advised writ­ing the best, author­i­ta­tive piece you can on a giv­en top­ic.
"Key­word research is still impor­tant as it will tell you what lan­guage your audi­ence is using to refer to what you offer, but rather than opti­miz­ing your con­tent for those key­words, you should be opti­miz­ing your con­tent for the top­ic," she said. "Use your core key­word phrase nat­u­ral­ly in the con­tent, but also using sup­port­ing phras­es that show search engines and your audi­ence that you under­stand the full top­ic and have the best infor­ma­tion on the inter­net for that top­ic."
Go Long
Austin Iuliano of self-pro­claimed entre­pre­neur and lifestyle blog dscience.co not­ed long arti­cles out­per­form short arti­cles.
"Unless you are a web­site like the Huff­in­g­ton Post that has the sheer vol­ume, short con­tent is thin and weak," he said. "Read­ers won't come back to check for new con­tent. For us, the con­tent that is 4000+ words out­per­forms all oth­er arti­cles. This is because we can go in-depth about a top­ic and give action­able advice."
Consider the Wikipedia Strategy
Matt Antoni­no, mar­ket­ing man­ag­er at roller shut­ter firm Ulti­mate Shut­ter, sug­gest­ed employ­ing what he called a "Wikipedia strat­e­gy."
In oth­er words, make sure to cov­er both the breadth and depth of a top­ic.
"You can't real­ly have the best sports site on the plan­et with­out men­tion­ing play­ers, sta­tis­tics, teams, wins, loss­es and the field," he said. "If your con­tent mar­ket­ing talks a whole lot about play­ers but doesn't ever talk about game results you have a play­er site, not a sport site. When your con­tent mar­ket­ing talks about all the dif­fer­ent bits with­in your main top­ic, Google starts to see your web­site as the top­i­cal expert rather than just a site about the play­ers."
Involve the Whole Team
Danielle Ole­sen, con­tent man­ag­er at cus­tom stick­er firm Stick­erY­ou, said con­tent mar­keters should seek inspi­ra­tion from the entire team.
"Involve every­one in the con­ver­sa­tion," she said. "Your sales and cus­tomer ser­vice teams are going to have insights that you as a mar­keter may not have in regards to what infor­ma­tion cus­tomers need, what con­tent can be devel­oped and where to dis­trib­ute it in order to cre­ate a smoother user expe­ri­ence.
Invest Wisely
At the same time, invest your resources wise­ly.
Thorn­ton not­ed the rise of con­tent mar­ket­ing has led to a huge num­ber of poten­tial con­tent cre­ators will­ing to work for very lit­tle and var­i­ous ways to pub­lish your con­tent quick­ly.
"But that approach almost always leads to dis­ap­point­ment with the results," he said. "The aver­age per­son has more con­tent thrown at them than ever before, so you need to invest ade­quate time to research and decide what will real­ly res­onate with your poten­tial cus­tomers. And if you're out­sourc­ing cre­ation, find sup­pli­ers who can demon­strate a rea­son­able lev­el of skill and style in their work which will help it to stand out and cut through the noise."
Push It
Accord­ing to Wat­son, brands should be pre­pared to spend rough­ly 90 per­cent of their time pro­mot­ing con­tent and only 10 per­cent cre­at­ing it.
"Fail­ing to pro­mote con­tent is the most com­mon rea­son for con­tent mar­ket­ing cam­paigns not deliv­er­ing," he said. "You need to put time, effort and even bud­get towards pro­mot­ing your con­tent to your prospects. With the growth of paid social, it's nev­er been eas­i­er to micro-tar­get even niche audi­ences with a spe­cif­ic mes­sage."
Grif­fiths agreed writ­ing a piece is only half the bat­tle.
"You need to pro­mote and mar­ket it to make sure it's seen," she said. "Make use of social media and post to rel­e­vant plat­forms. Pitch to influ­encers in your indus­try and guest post."
James Maw­son, free­lance copy­writer and con­tent mar­keter, rec­om­mend­ed iden­ti­fy­ing who you want good links and social shares from before you even plan the con­tent.
"Notice what they're inter­est­ed in shar­ing and link­ing to. Ide­al­ly, you will do some work to engage with some of them before pitch­ing your con­tent to them too," he said.
Indeed, Man­ick Bhan, founder of tick­et firm Rukkus, said to adjust your media bud­get to allo­cate funds for con­tent pro­mo­tion.
"Busi­ness­es are spend­ing more and more on con­tent cre­ation, but with­out a bud­get in place to attract audi­ences, poten­tial reach is being left on the table," he added.
Analyze and Assess Performance
But it's not ever there either.
Per Grif­fiths, brands must also ana­lyze per­for­mance — track­ing whether the strat­e­gy has achieved its goals and whether it is work­ing.
"To mea­sure this, set KPIs to mea­sure con­tent's suc­cess," she said. "This could be views, shares, traf­fic, leads, con­ver­sions, engage­ment and brand aware­ness. Use this to deter­mine what con­tent works and what does­n't, what your can change and how you can improve. You can then tweak and refine your strat­e­gy."
But Stop Gating Content
Per Nick Bren­nan, CEO of social media mar­ket­ing and con­tent devel­op­ment firm Watch Social Media, one sim­ple fix is to stop gat­ing con­tent.
"Gat­ed con­tent turns off indi­vid­u­als inter­est­ed in what you have to offer and tells them the only rea­son you cre­at­ed it the con­tent to begin with was to har­vest emails," he said. "Instead, we sug­gest giv­ing your con­tent away for free and ana­lyz­ing the per­for­mance. Is it being shared, are your clients and prospects men­tion­ing it when you talk to them, etc. The eas­i­er you make it for your con­tent to pro­vide val­ue, the more it will reward you."
Empower Marketers to Make Site Changes
Apuz­zo said brands must also empow­er mar­keters to eas­i­ly and quick­ly design, pub­lish and man­age pages using native SaaS tools that also meet strin­gent stan­dards for secu­ri­ty, so IT main­tains con­trol but isn't stressed.
"Give mar­keters the free­dom of con­tent to cus­tomize any con­tent and inte­grate it with any tech­nol­o­gy devices/platforms," he said. "Give them social cura­tion tools so they can be respon­sive to cus­tomer inter­ests, pat­terns and trends."
Use Plug-Ins
De Leon-Orte­ga rec­om­mend­ed mak­ing sure SEO plu­g­ins are in place.
"In order to make sure your pages and posts will con­tain all the nec­es­sary SEO page ele­ments, page checks and any oth­er SEO process that can be auto­mat­ed, install the essen­tial ones. Per­son­al­ly, I like Yoast SEO, All-in-One Schema.org Rich Snip­pets, Bro­ken Link Check­er, WP Smush [and] W3 Total Cache."
Index, Etc.
"There are many index­ing and tech­ni­cal con­sid­er­a­tions for con­tent — all dig­i­tal con­tent for web­sites, blogs, ebooks, etc. have to make sure that the tech­ni­cal con­sid­er­a­tions are right, oth­er­wise search engines will not under­stand the con­tent's val­ue," Tow­ers added. "If you do not con­sid­er prop­er index­ing, search engines can't prop­er­ly crawl, index and cache the con­tent you're cre­at­ing which leads to major vis­i­bil­i­ty issues and under­mines any dig­i­tal mar­ket­ing cam­paign."