The travel industry – and it is no longer an overstatement to say so – is the largest and most sophisticated industry in online e-commerce. With innately global scope and scaling prospects, highly sophisticated and intricate business ecosystems, one of the longest purchase cycles in a marketing vertical, and a immeasurably vast long tail spanning several languages and location specific permutations – no other industry faces the same magnitude of structural, scaling, and technical challenges.
This comprehensive industry report examines the theme of integration stirring within the travel industry. In total, over 20 industry experts and thought-leaders have contributed articles, and we believe this represents the most complete perspective of the online travel industry available to date.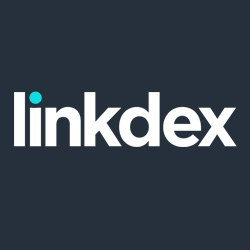 About the eBook
To create this eBook, Linkdex and State of Digital consulted and interviewed experts, thought-leaders, and representatives from key commercial brands, in order to provide a holistic 360 degree perspective of the online travel industry. The report explores the latest marketing strategies and techniques, providing insights on themes including:
 Ecosystem leaders, and ownership and occupation of touchpoints in the travel cycle.
 Adaptations in the 'Zero of Moment of Truth' era.
 The integration of core offline brand values with, and within digital marketing channels.
 The growth of social travel.
 The content problem. And strategies to scale unique, engaging content.
 The trend towards specialist and niche brands.
 Business and brand education.
 Big data implementation. Personalisation of the user experience, and the maturation of localised global marketing practices.
About the eBook
Here is the full list of contributors and the titles of their chapters.
Executive Summary – Bas van den Beld
Foreword – Kevin May
Introduction: Surviving 'Google Travel' – Jono Alderson
From Teletext to multi-screen: Evolution in the travel industry from 1993-present – Lee Stuart
ZMOT Review: Where the customer journey begins – Google Think Insights
The Online Travel Ecosystem Diagram
Educating the Expedia Affiliate Network – Martin MacDonald
Creating a digital experience at Thomas Cook – John Straw
Housetrip: Finding a place to stay in the ecosystem – Simon Dance
The TripAdvisor business ecosystem: Completing the virtuous circle – Alison Copus
Adriano Comegna Q&A
Kevin Gibbons Q&A
Honest stories: Breathing new life into online travel content – Rob Cowen
Searching For Inspiration in Online Travel Content – Gian Caprini, Jade Conroy
Gus Ferguson Q&A
Digital opportunities in PR: Extraordinary travel campaigns – James Brooke
The End of Luxury – Andrew Whiteside
British Airways' multichannel travel content – Case study
Daniel Bianchini Q&A
A persona based approach to search and integration – Stefan Hull
A multi-signal search strategy: Integrating offline brand values with the digital offering – Claire Mason
Blueclaw Q&A 
Stephen Pavlovich Q&A
Inspired by Iceland: An international marketing campaign case study – Kristjan Hauksson
Obermutten: Global interactions on a local scale – Inspired by a post from State of Digital
Conclusion – Bas van den Beld
Final Thoughts – Linkdex