Welcome to SEO Now
The ultimate barometer of where SEO is in 2014 if you're a brand wanting to be found, develop relationships with customers, and of course grow traffic and revenue. Download the ebook free!
What does it take to be visible and persuasive at the crucial moment a consumer should find your brand?
Linkdex are proud to present a 330+ page new eBook, SEO Now, which explores this very question.
The eBook features conversations on the topic of SEO Now with 27 thought-leaders, from pioneers of digital marketing, to global brands and search industry experts.
SEO Now gives a stunning insider perspective of the conversations going on within the search industry.
Contributors include well-known figures of the search industry, such as Danny Sullivan, Bruce Clay, Marty Weintraub, and representatives from global brands, such as Microsoft, Airbnb, ABC News, Adobe and Expedia, and many more — all giving their own unique view on the state of SEO.
The eBook also includes the fictional, but highly relevant and insightful story of Third Space Travel, a global travel company that having found themselves falling foul of algorithm updates, develop a framework for an organic strategy designed not only to survive in the organic space, but to win.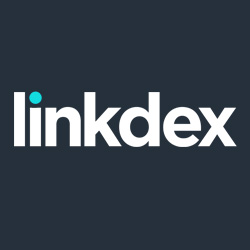 The presentation for Third Space Travel's Organic Strategy is included and readers are encouraged to discuss and give their own input on how to develop an SEO strategy in 2014.
Full list of SEO Now contributors:
Matt Roberts
Chief Strategy Officer, Linkdex
Christopher Hart
Head of Enterprise US, Linkdex
Jessica Bowman
Founder, SEOinhouse.com
Bas van den Beld
Founder, State of Digital
Danny Sullivan
Editor-In-Chief, Search Engine Land
Dixon Jones
Marketing Director, MajesticSEO
Cedric Chambaz
EMEA Marketing Lead – Bing Ads, Microsoft
David Harling
Group Head of Organic Performance, MoneySuperMarket
Dennis Goedegebuure
Head of Global SEO, Airbnb
Eli Schwartz
Online Marketing Manager, SurveyMonkey
John Shehata
Executive Director of Search, Social Media – ABC News
Jose Truchado
Director of SEO & Global Operations
Robin Aguilar Francis
Senior Manager, Search & Web Content, Autodesk
Scott Laughlin
SEO Manager, Enterprise Retail
Warren Lee
Senior Global SEO Manager, Adobe
Adam Audette
Chief Knowledge Officer, RKG
Andrew Girdwood
Media Innovations Director, DigitasLBi
Bryson Meunier
Director of SEO Strategy, Resolution Media
Eric Enge
CEO, Stone Temple Consulting
Jon Clark
Director of SEO, Razorfish
Jonny Scott & Lee Stuart
CEO & Director of Insight, Caliber Interactive
Josh Braaten
Director of Inbound Marketing, Collegis Education
Marcus Tandler
CEO, OnPage.org
Marty Weintraub
Founder and Evangelist, aimClear
Matt Siltala
Founder & President, Avalaunch Media
Mel Carson
Founder of Delightful Communications and Brand Ambassador at Majestic SEO
Reid Valfer & Justin Garvin
Associate Director of Search & Associate Manager of SEO, Rise Interactive
Rhea Drysdale
CEO, Outspoken Media
Sara Clifton
Founder, Search Integration
Topher Kohan & Steve Plunkett
Senior Search Scientists, Rockfish