This industry-defining eBook contains chapters from over 30 authors, including Joe Pulizzi, Lee Odden, Avinash Kaushik, Bas van den Beld and Andrew Smith. More importantly it considers the opinions of experts from Search Marketing, Social Media and Public Relations, who explore how and why you should rethink your content marketing strategy. Simply complete the form to download it for free, either as a PDF (default), EPUB or .mobi.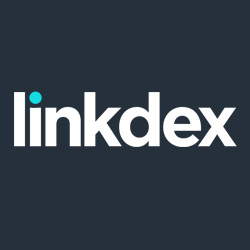 About the eBook
Marketing is shifting towards content creation as a primary source of lead generation and – more importantly – as a key integrated process combined with search marketing, social media, analytics and public relations. We have been talking with some great people on how marketers can innovate to stay ahead of the curve and make the most of content marketing, and we wanted to keep those conversations going and give out this free 214 page eBook. Thank you to all the below people who kindly included their opinions in this publication.
About the Authors
Here is the full list of contributors and the titles of their chapters. As you can see, it's fairly extensive!
Joe Pulizzi: Foreword
Lee Odden : The Speed of Change
Bas van den Beld: The Role of Content in Modern Day Marketing
Rick Ramos : 7 Reasons Why Content Marketing is the New Black
Matt Roberts: Use Content to Supercharge Your Organic Marketing
Rob Garner: If You Have a Website, Then You Are Already a Real-Time Publisher
Andrew Smith: What Can Content Marketing Learn from PR? And Vice Versa
Danny Denhard: Creating the Perfect Cocktail: Do PR, Social, SEO and Content Mix Well Together
Nick Garner: Organic Marketing Driving Social Influence
Phil Mackechnie: Breaking Down Internal Silos
Robert Rose: Be Remarkable or Fail
Kevin Gibbons: Creating a Multichannel Content Marketing Strategy
Paul Roetzer: The Art and Science of Content Marketing Collide
Michael Brito: Transforming Your Brand to the Next Media Company
Ann Handley: Does Your Content Convey Honest Empathy
Darren Fell: With Content, You Reap What You Sow
Hannah Smith: Why You Need Great Content
Stuart Tofts: How to Use Content to Diversify and Strengthen Your Online Marketing
Melissa Rach: What Makes Content Great
Sonja Jefferson and Sharon Tanton: The Year That Content Grew Up
Susan Genelius: Great Content is Shareworthy Content
Suzanne Fanning: Content is No Longer King
Henneke Duistermaat: How to Write Great Content and Become an Influential Writer
Avinash Kaushik: The See-Think-Do Framework
Simon Penson: Content Strategy (Make Your Ideas Your Friends)
Andreas Ramos: The Hub-and-Spoke Model of Content
Chelsea Adams: 5 Fresh Ways to Use Content Marketing as Lead Generation
Jonathan Alderson: Measuring the ROI of Content Marketing
Stephen Lock: Frameworks to Audit, Measure & Maximise Content Marketing ROI
Gerry McGovern: Quality Content Means Measuring Outcomes, Not Inputs
Kristjan Hauksson: Content Impacts on a Global Scale