It's that moment. The moment when a consumer needs to find you. Our enterprise SEO software will ensure you're there for them.
Fifty percent of what consumers buy starts with organic search. And, frequently, it doesn't even matter if they're already loyal to your brand; half the time the buying process starts with organic search. Booking an airplane ticket. Search. Looking for a restaurant. Search. Hiring a car. Search.
So first, your brand needs to be visible in search. Then, it needs to be influential. Persuasive. Trusted. Linkdex lets you do this. Because this is SEO now. And it isn't just consumers looking for things.
Be More Visible. Become More Persuasive. Get SEO Now.
Linkdex Unlocks the Full Potential of Search
Linkdex is an immensely powerful and complete suite of features and functionality that, through organic search, allows you to boost your visibility, influence the people that matter most, analyze team activities, report on SEO performance – and radically enhance your reputation. Everything you need's all in one place. Linkdex has a solution to fit your budget. And it's available now.
So you should act now. Because tomorrow, now will be yesterday.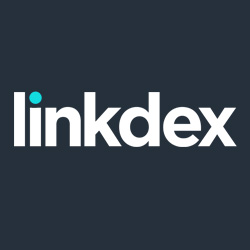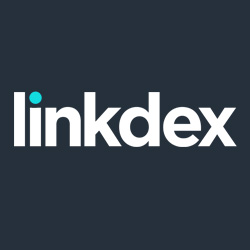 Reporting. Get Stunning Presentations – with a Couple of Clicks.
Forget clumsy PDFs. Linkdex lets you create enterprise SEO reports straight into PowerPoint. So now you can share the insights Linkdex provides with stakeholders virtually instantly and in a readily useable format.
Linkdex gives you:
Search visibility and share of search (or market share reporting)
Multi-channel performance reporting
Content performance reporting
Senior management reporting
Naturally, everything's customizable and you can't get this level of reporting anywhere else.
Industry-leading Ranking Intelligence
How visible are you? What can you do to increase your visibility? Which influencers are talking about you? And how do their networks fit together? Linkdex shows you.
It gives you immediate domain and page visibility data for your domains and you can measure them against those of your competitors. See weekly and daily ranking data in over 200 countries, on five engines, across mobile and desktop and by city, town, zip code and more.
Then, with Linkdex, you can combine your visibility data with deep insights on trends, domains, pages, and people. The very fabric of your digital landscape. What underpins the value and visibility of your brand.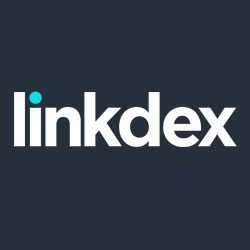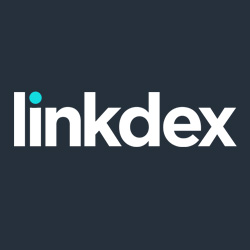 Do What Your People Do Best – But Better
Linkdex takes the guesswork out of improving your activities. Now, you don't have to think – you'll know. With High Impact Tasks (HITs), you'll align your teams, generate more effective workflows and, in turn, build traffic through optimal search. Linkdex comes complete with workflow management so your teams can focus on the highest value activities.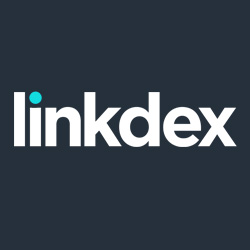 Content Marketing and Measurement.
With Content 360 and Content Tracker functionality on the Linkdex platform, you'll know, understand and be able to evaluate, react, predict and plan. Get the insights you need at site, page group and individual URL level.
Specifically, Linkdex lets you:
Report on value created from the content you publish and promote – whole sites, folders or groups of pages
Combine trusted and traditional SEO metrics with analytics, social media and backlink data
Research and plan content strategies with our insights and your creativity
Find out which content works – what people and other organizations want to share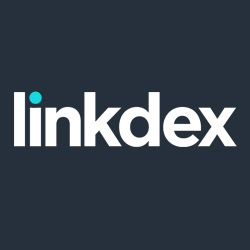 Yes, You've Got Crawl Data. Here's the V8 Version.
Linkdex has unsurpassed crawling functionality to give you the information you need to boost the effectiveness of your sites. Then, you can add workflow management and assign your teams to the tasks with the most potential.
And whether your site has hundreds, thousands or millions of pages, whether it's released or still in production, Linkdex can cope.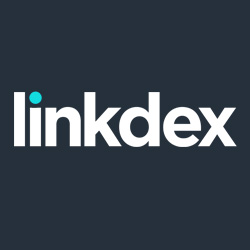 Who Are the World's Most Important Influencers?
Linkdex gives a view of influencers on Google and Twitter. By topic, by country and by language. Nobody else can do this. Who's authoritative and why? Where are they writing? And what's being read by your customers - potential and existing? What's driving their behaviour?
What's more, Linkdex gives you the ability to microtarget. Build the optimal list. Reach the people that matter fast.
SEO Now means getting access to the world's most comprehensive database of pages, people, sites, links and social profiles. Can you really afford to be without it?
Capture the Contact, Manage Your Outreach
As well as finding the right people, Linkdex can store them and help you manage your outreach. Then, with exclusive functionality, you'll be able to see the effectiveness of your outreach campaigns and easily analyze their impact.
Linkdex combines influencer identification, content capture and outreach management.
Monitor Global Performance at a Glance
Whether nationally or internationally, some of your territories will performing better than others. That's life. But with Linkdex you can view and monitor your brand's successes and apply the same thinking to make improvements elsewhere. The data Linkdex gives you is accessible, shareable and as useful as it is usable.
So now you really can think globally and act locally.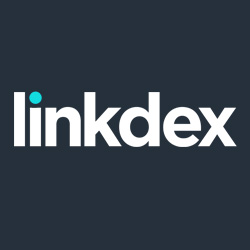 And of course we do link data. But with a big twist.
Linkdex was the first company to try and get more from linking pages than the link.
We saw that by crawling source code and combining our other data sources we could not only ensure link data was scarily accurate, it was intelligent and could tell you about a website's type, influence, social profiles, authors and more.
Turning link data into through-time website and page intelligence.
Welcome to Linkdex.
This is SEO Now.
So you want to be even more visible. You want to influence the influencers. You want to manage your teams more effectively, enhance your outreach and get answers now. Of course you do.
Implementing Linkdex is surprisingly easy and affordable. It's what brands are doing now. In a few weeks, you can be leading, not chasing.